Workouts with this exercise
Primary muscles
Upper Leg
Secondary muscles
Lower Leg
Glutes
Equipment
Dumbbell
Exercise description
Male exercise for the city.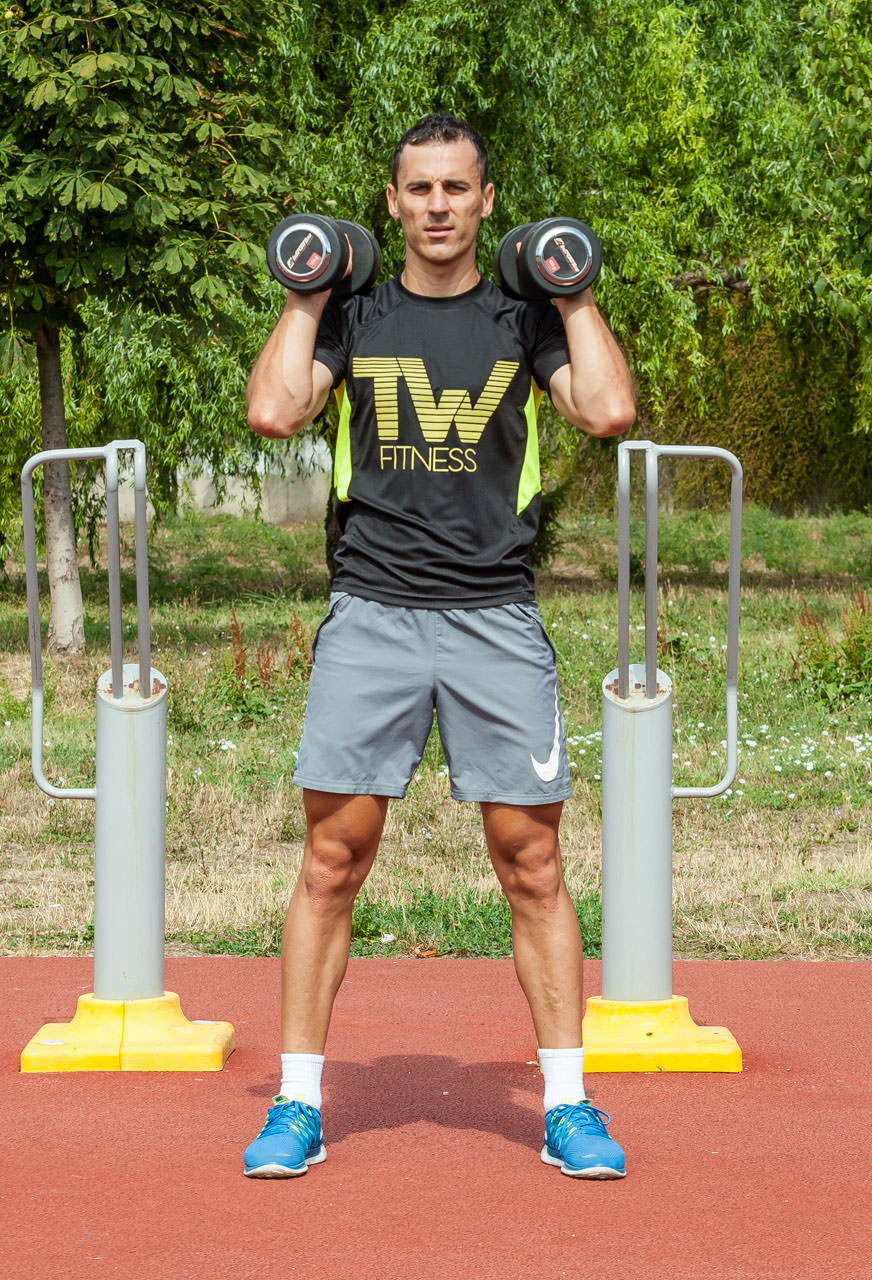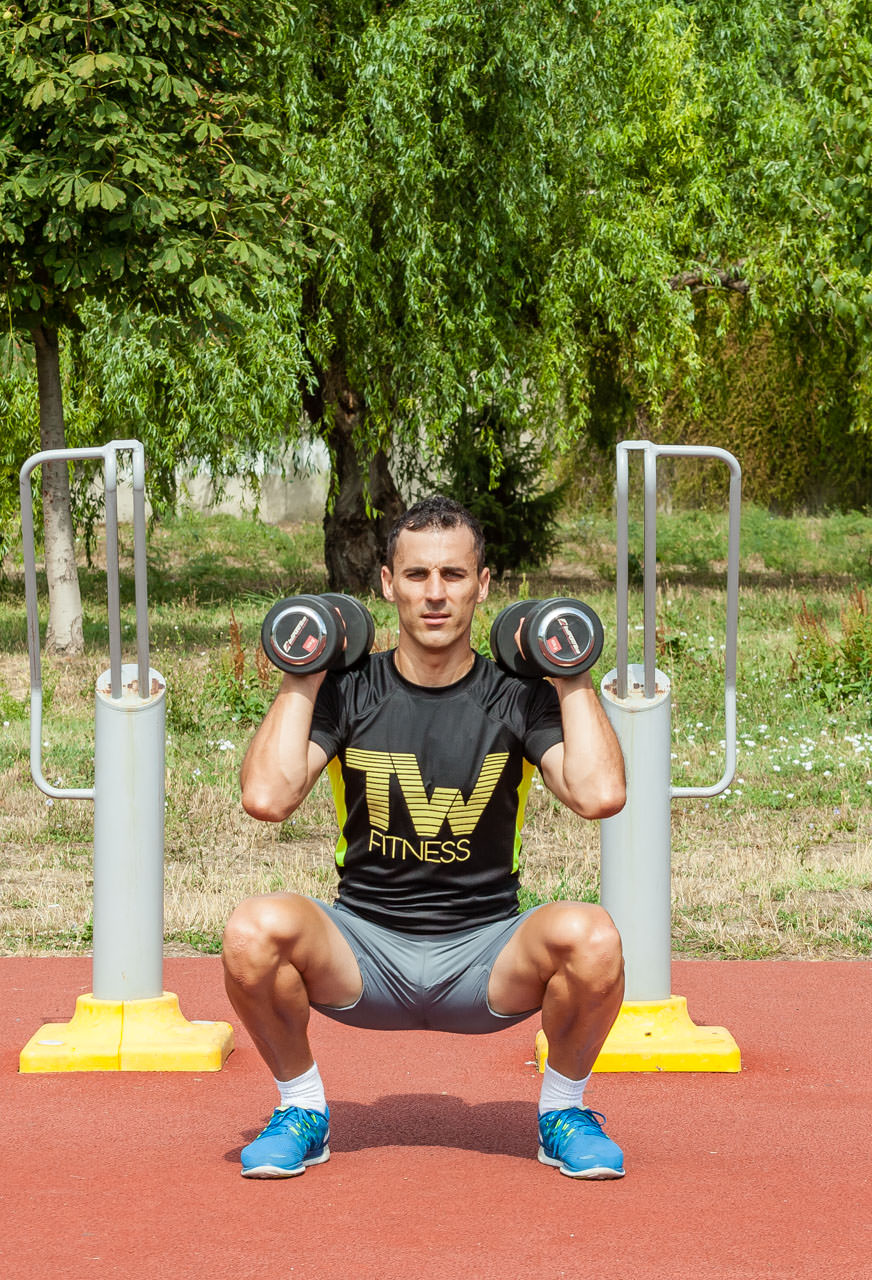 Dumbbell Squat
1
Stand with your feet shoulder width apart. Hold the dumbbells at your shoulders, elbows bent creating a sharp angle between your forearms and biceps, palms facing each other.
2
Bend at your hips and knees to lower into a squat, as maintain a straight posture with the head up.
3
Raise your torso by pushing the ground with the heel of your foot mainly as you straighten the legs again and go back to the starting position. Repeat the exercise according to the training plan.