Workouts with this exercise
Primary muscles
Upper Leg
Secondary muscles
Lower Leg
Glutes
Shoulder
Equipment
Kettlebell
Exercise description
Female exercise for the gym.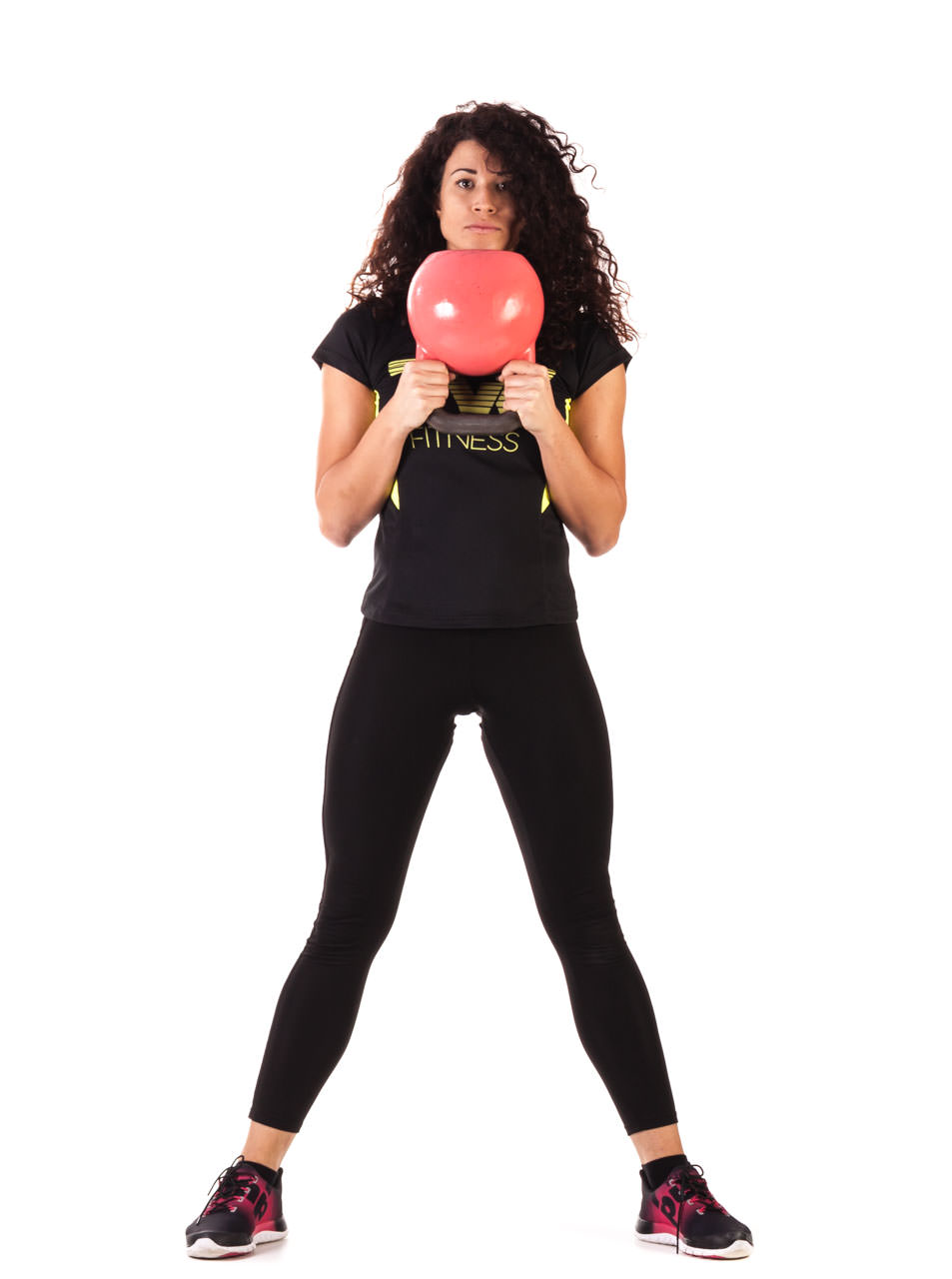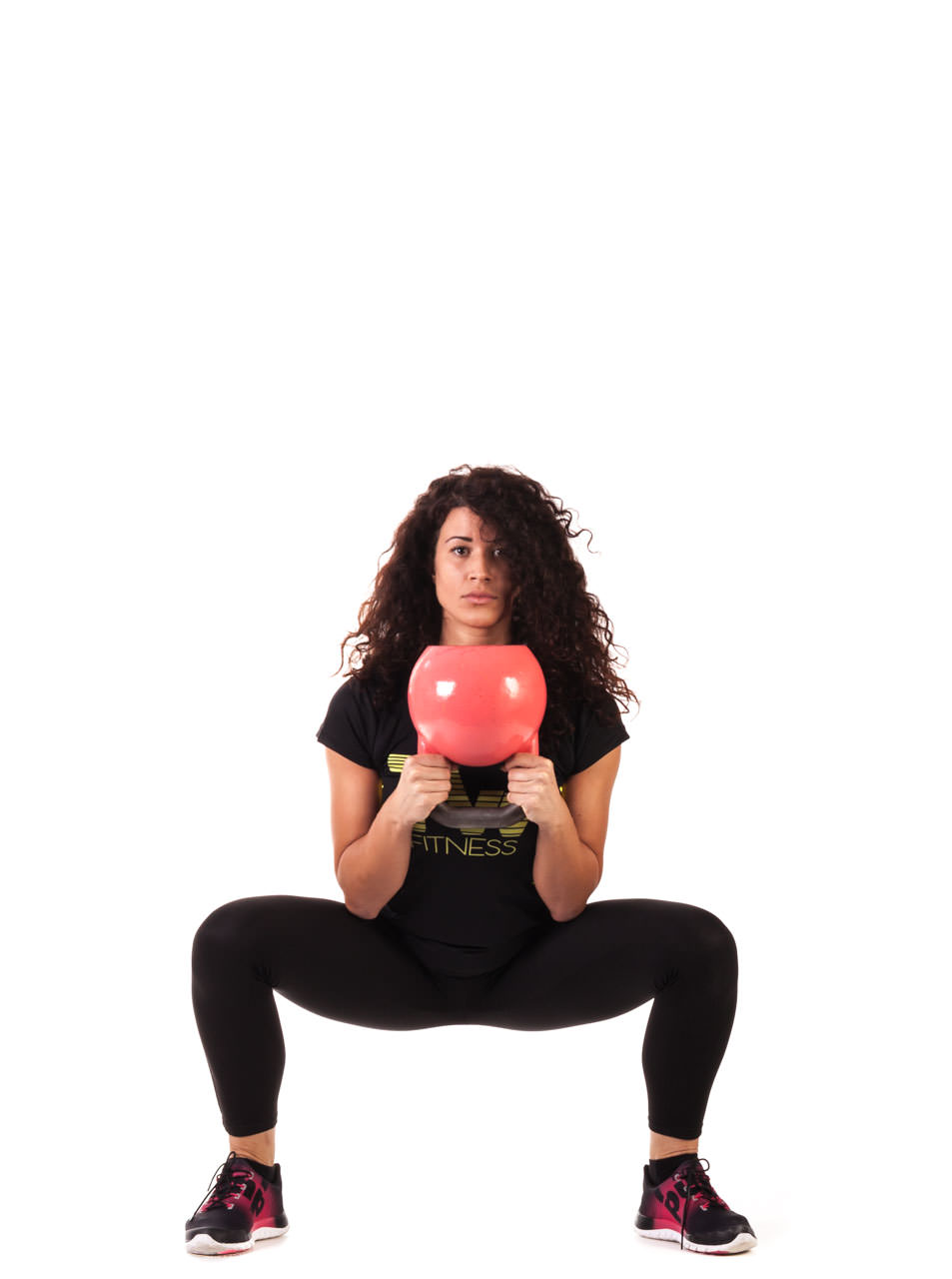 Goblet Squat
1
Stand holding a kettlebell by the horns close to your chest. Stand with your feet wider than shoulder width apart.
2
Squat down between your legs until your hamstrings are on your calves or take a sharp angle. Keep your chest and head up and your back straight. At the bottom position, pause for a second.
3
Return to the starting position and repeat the exercise according to the training plan.