Workouts with this exercise
Primary muscles
Glutes
Upper Leg
Equipment
Kettlebell
Exercise description
Female exercise for the gym.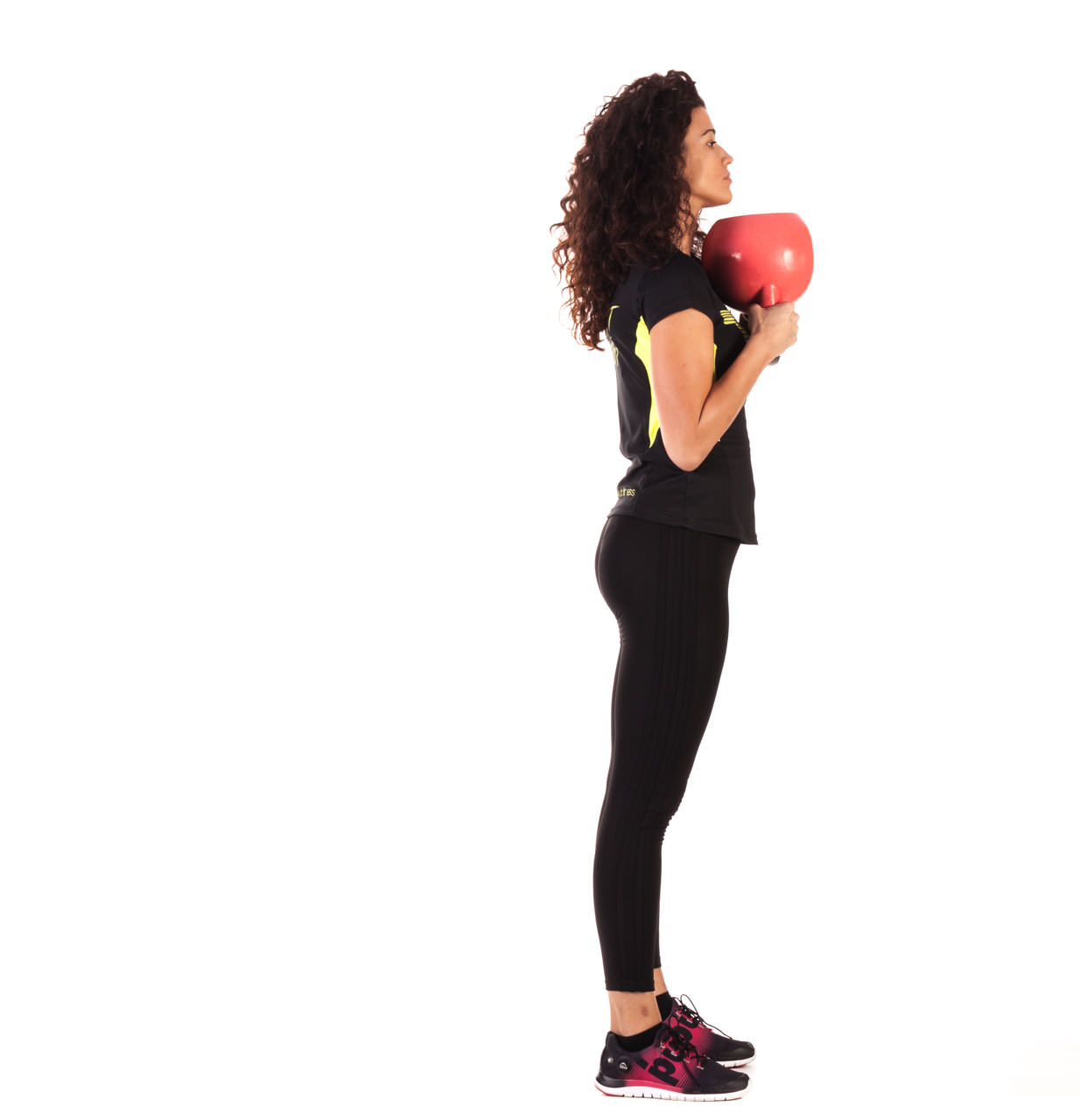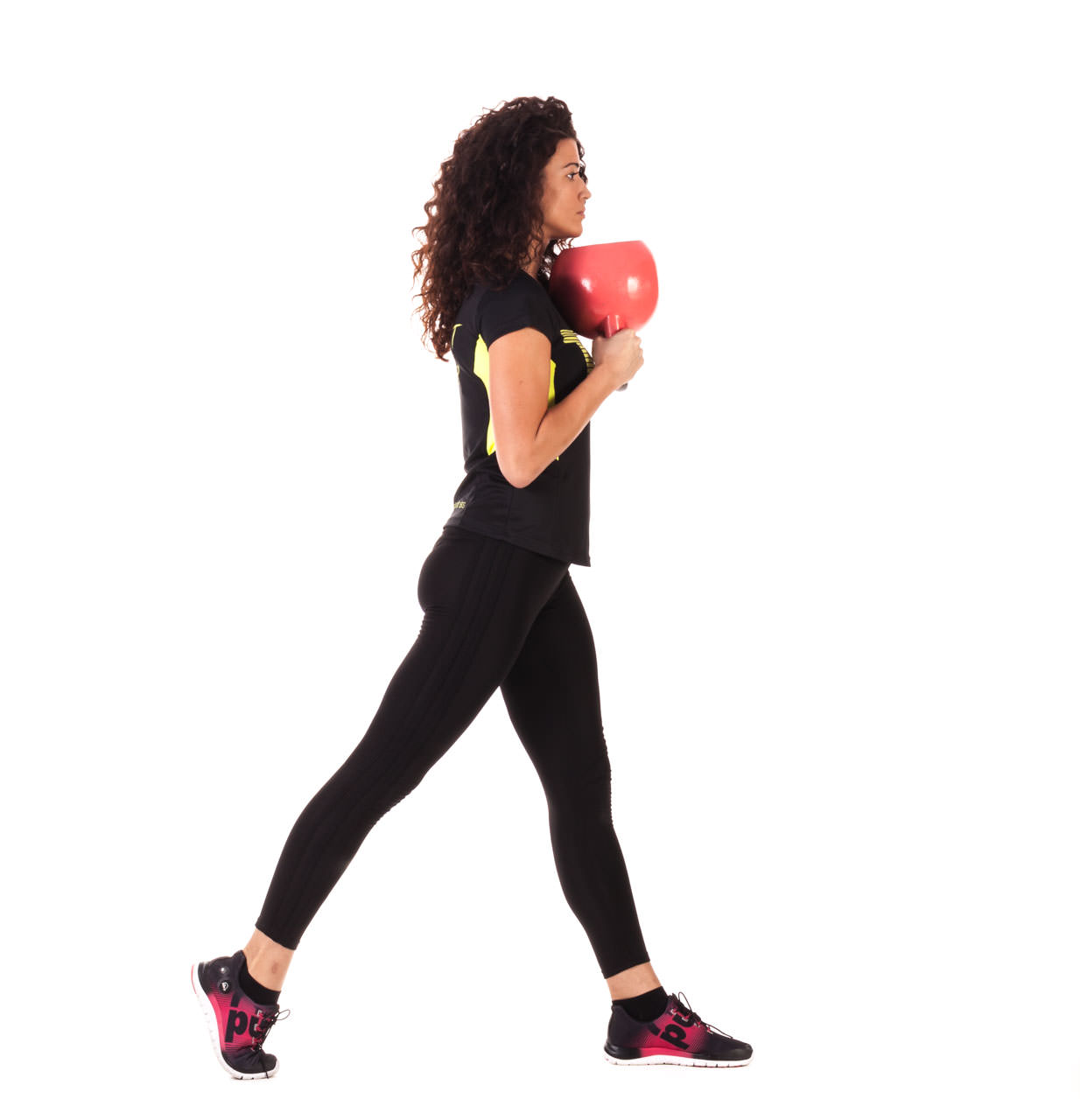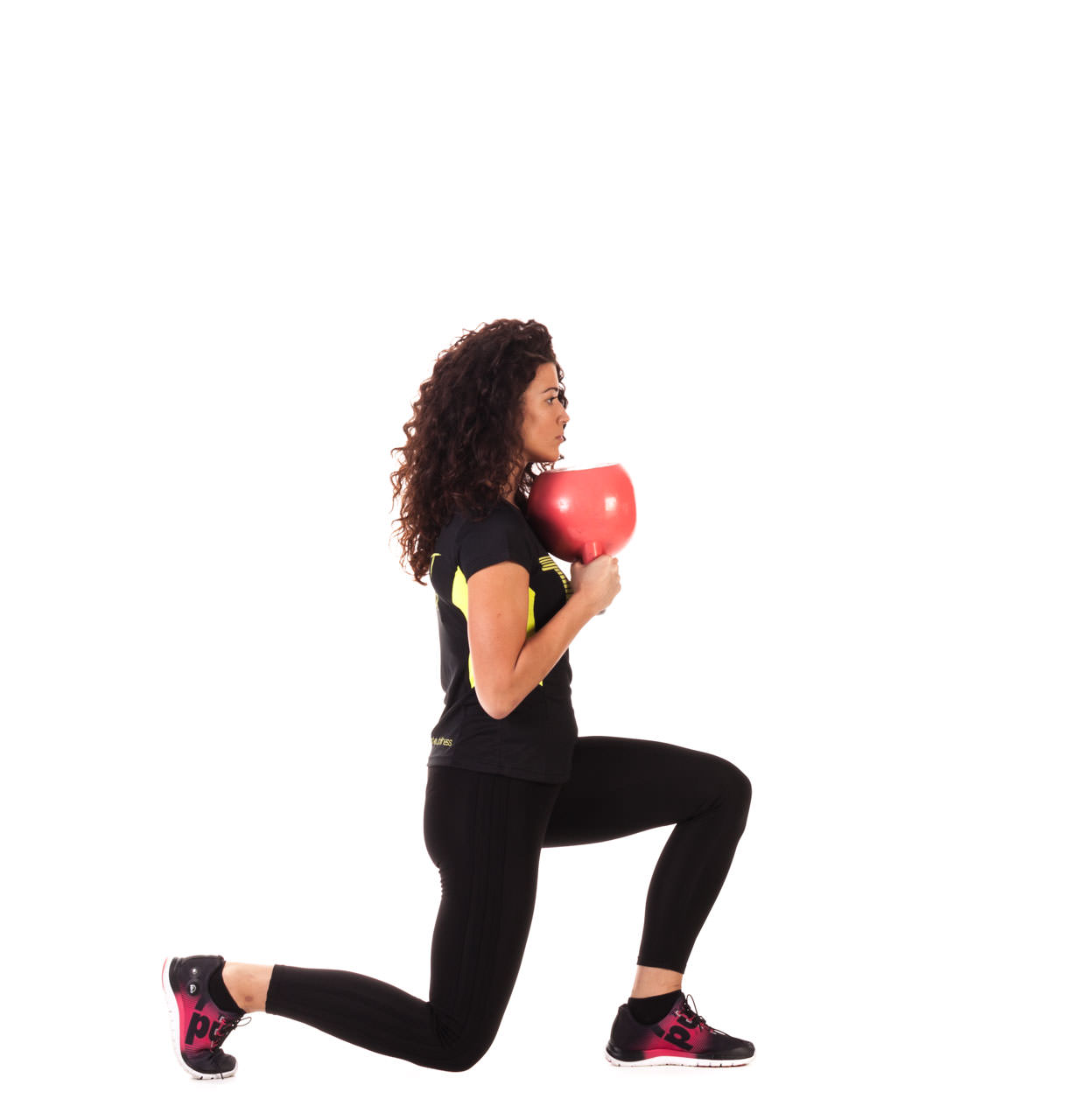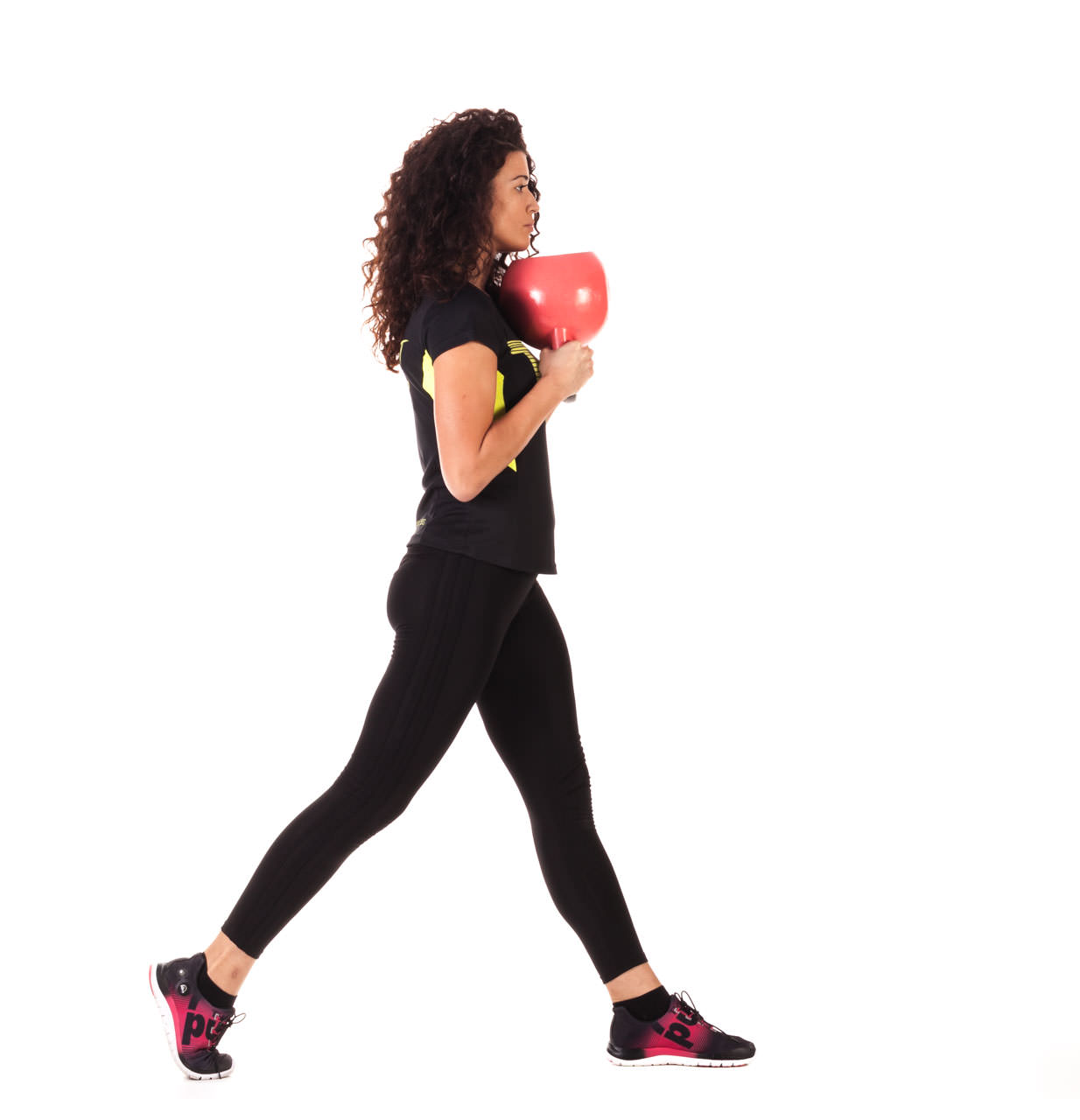 Kettlebell Reverse Lunge
1
Stand with your feet shoulder width apart. Your arms should be bent next to your body holding the kettlebell in front of your chest.
2
Brace your core and then step back into a lunge with your right leg. Go down onto the back knee and ensure both knees finish close to 90 degrees. Hold for a few seconds.
3
Raise body back up to the starting position so your feet come together again. Repeat the exercise according to the training plan then switch legs.