Workouts with this exercise
Primary muscles
Abs
Equipment
Kettlebell
Exercise description
Female exercise for the gym.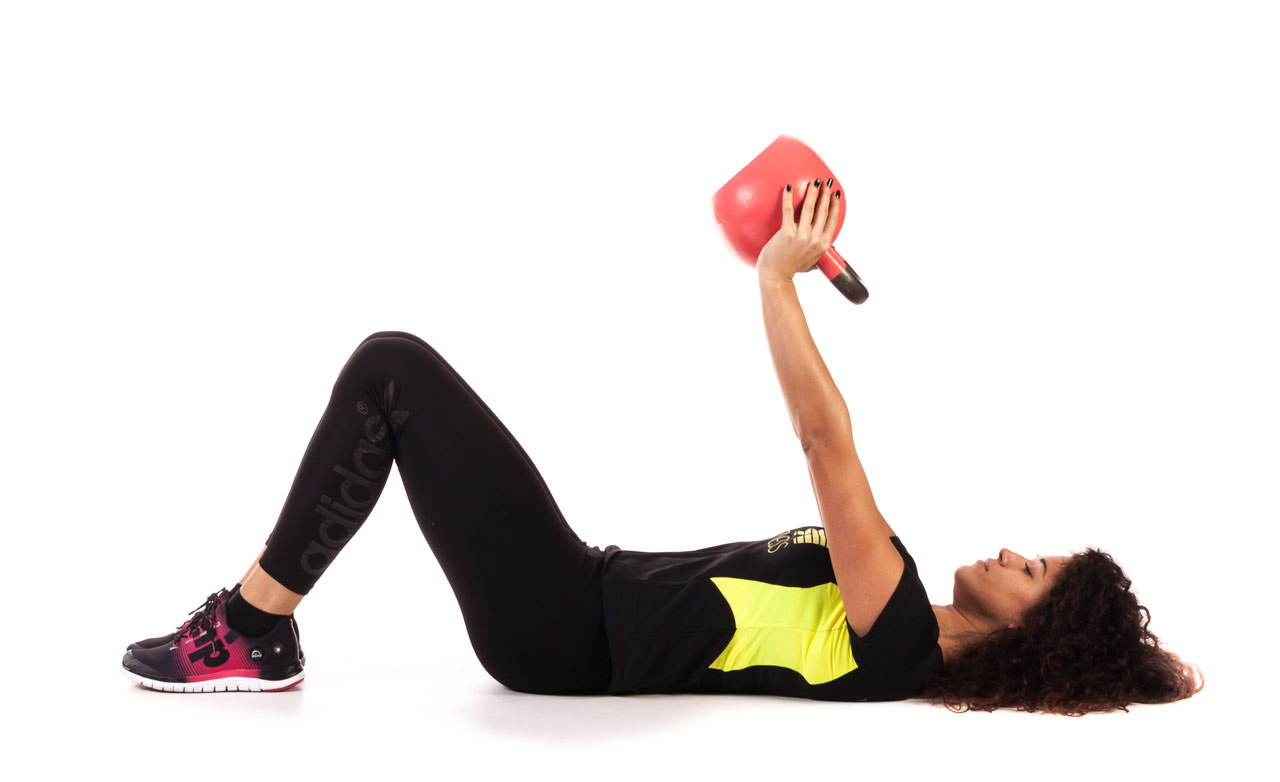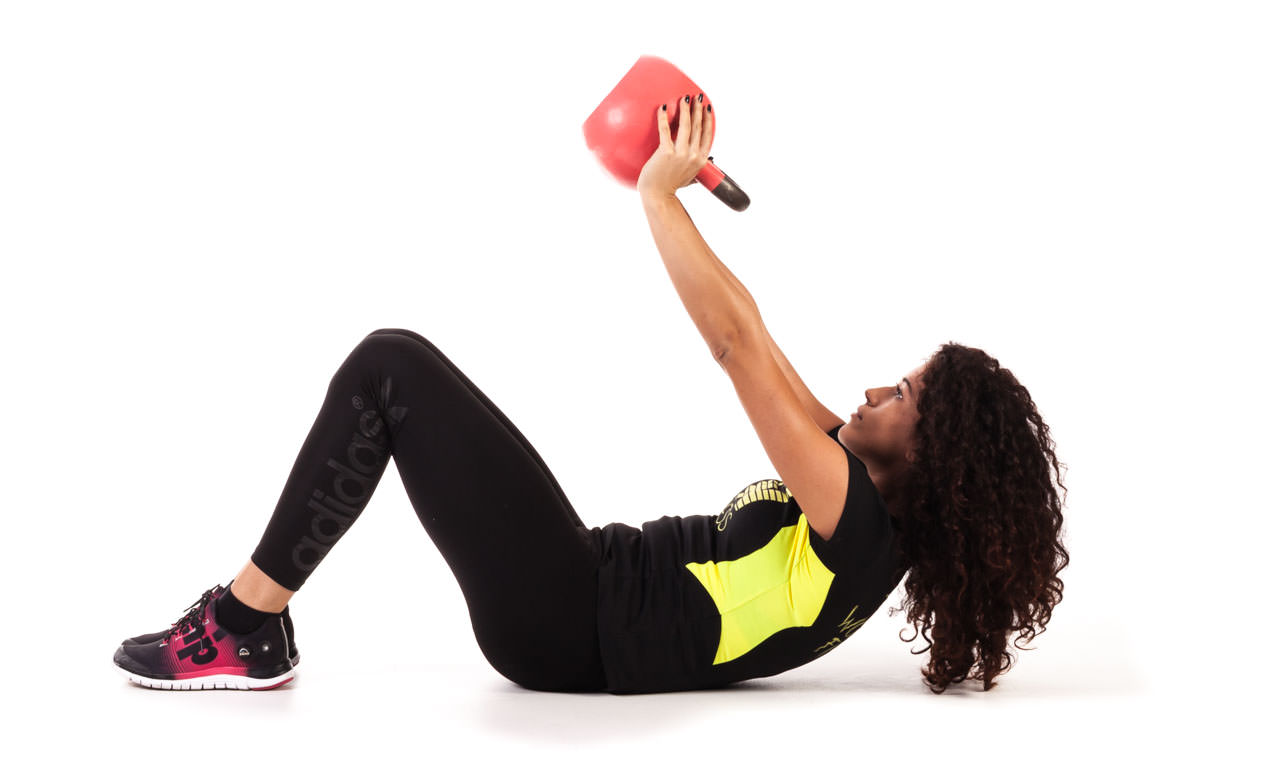 Kettlebell Crunch
1
Lie on your back on the floor. Bend your knees. Extend your arms upward, in front of your face, holding the kettlebell.
2
Push the kettlebell upward lifting your shoulders off the floor, while keeping the lower back on the floor.
3
Lower the kettlebell and your shoulders back to the starting position and repeat the exercise according to the training plan.