Workouts with this exercise
Primary muscles
Chest
Secondary muscles
Shoulder
Triceps
Equipment
None
Exercise description
Male exercise for the gym.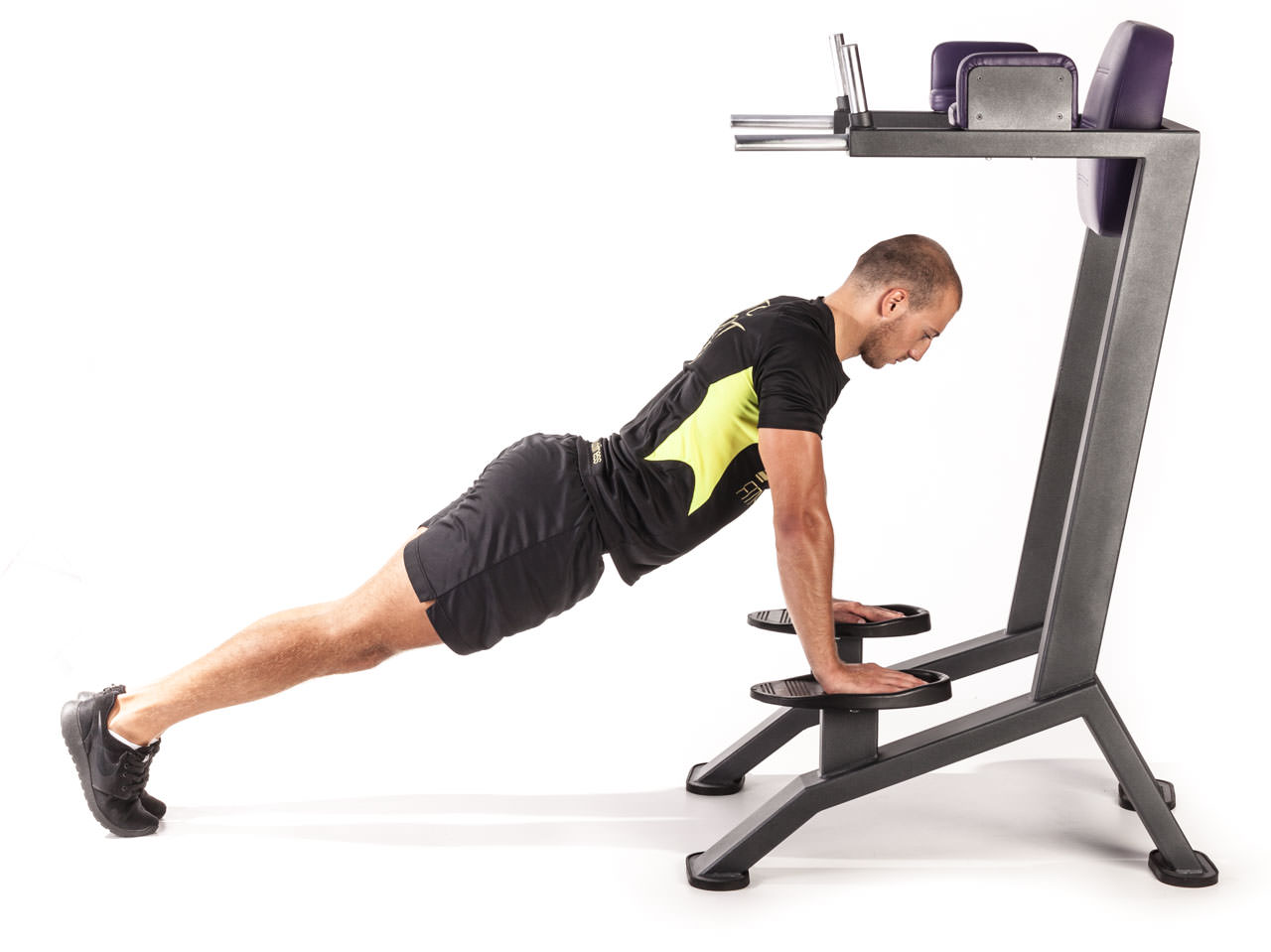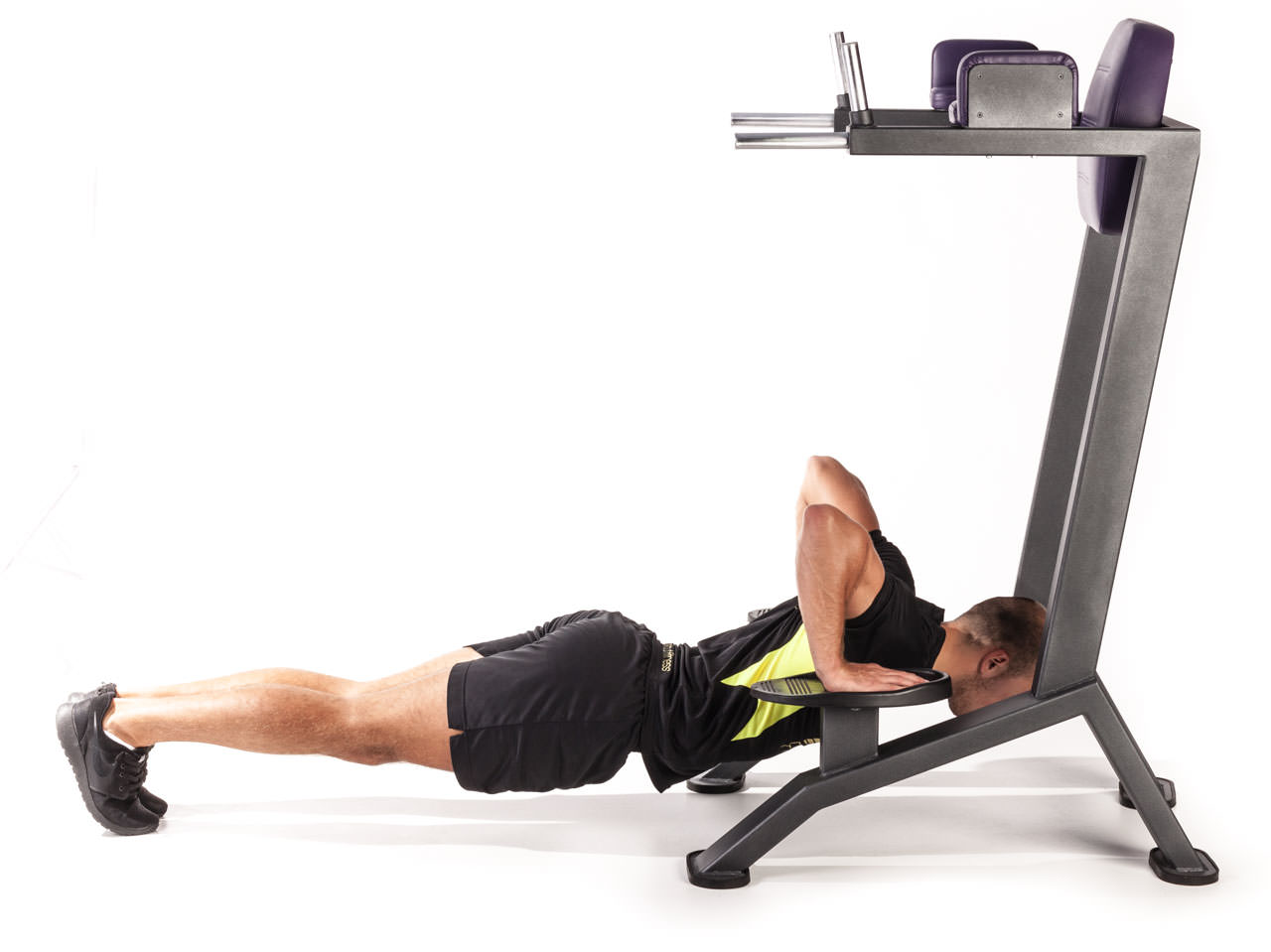 Incline Push-Up Dip Machine
1
Stand facing dip machine in a push up position. Place hands on edges of machine (place for feet). Position forefoot back from the bench with your arms and body straight. Arms should be perpendicular to the body.
2
Keeping your body straight, bending your elbows lower your chest as low as you can.
3
Push your body up to the starting position until your arms are fully extended. Repeat the exercise according to the training plan.