Workouts with this exercise
Primary muscles
Chest
Secondary muscles
Shoulder
Triceps
Equipment
Handles
Exercise description
Male exercise for the gym.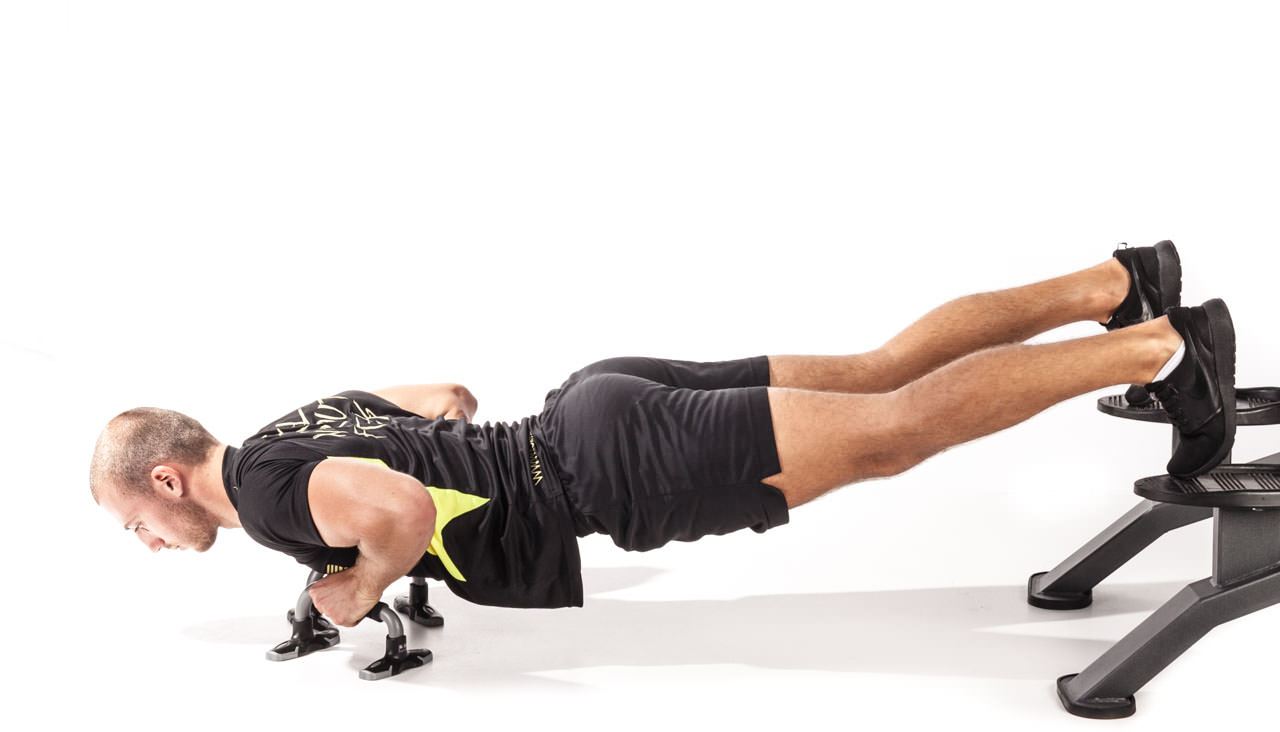 Decline Close Push-Up
1
Lie on the floor face down and place your hands close (you can hold on to the handles) while holding your torso up at arm's length. Move your feet up to a bench.
2
Lower yourself downward until your chest almost touches the floor (or handles).
3
Press your upper body back up to the starting position while squeezing your chest. Repeat the exercise according to the training plan.