Workouts with this exercise
Primary muscles
Abs
Secondary muscles
Back
Equipment
None
Exercise description
Male exercise for the gym.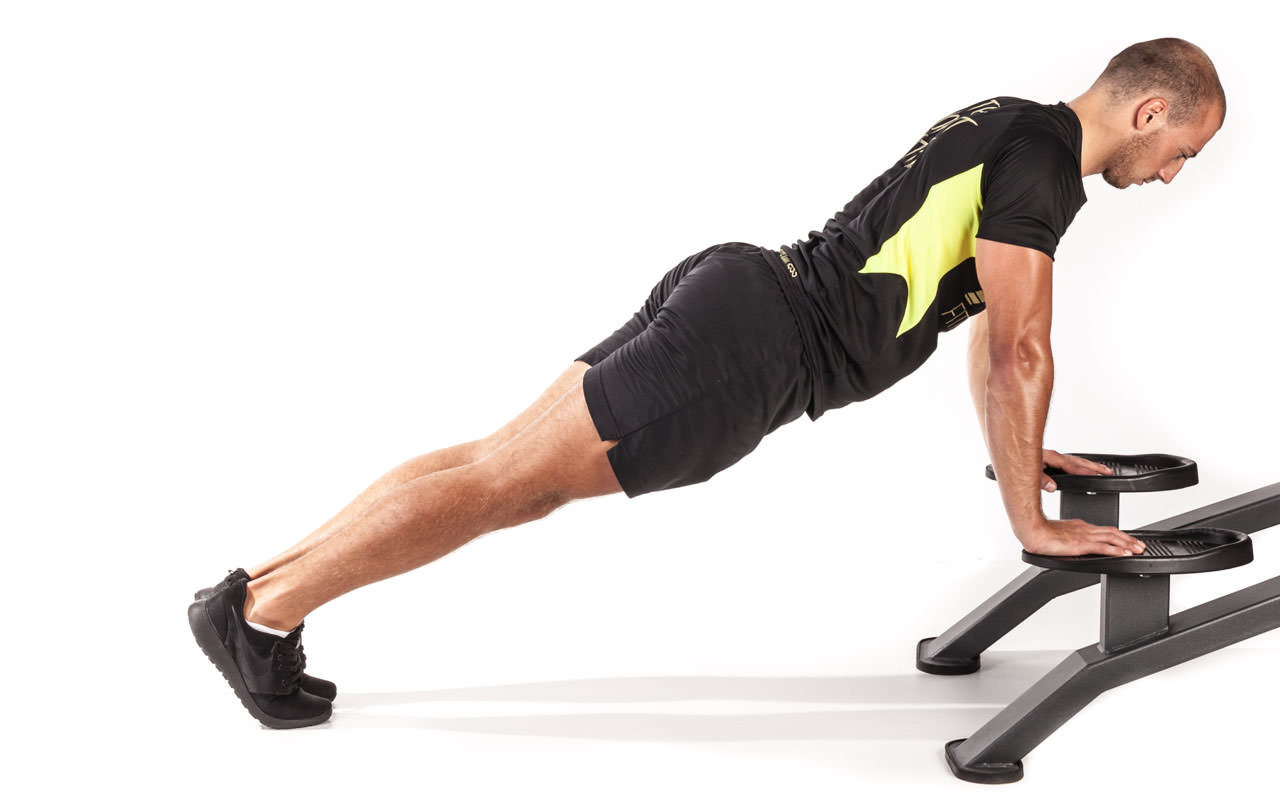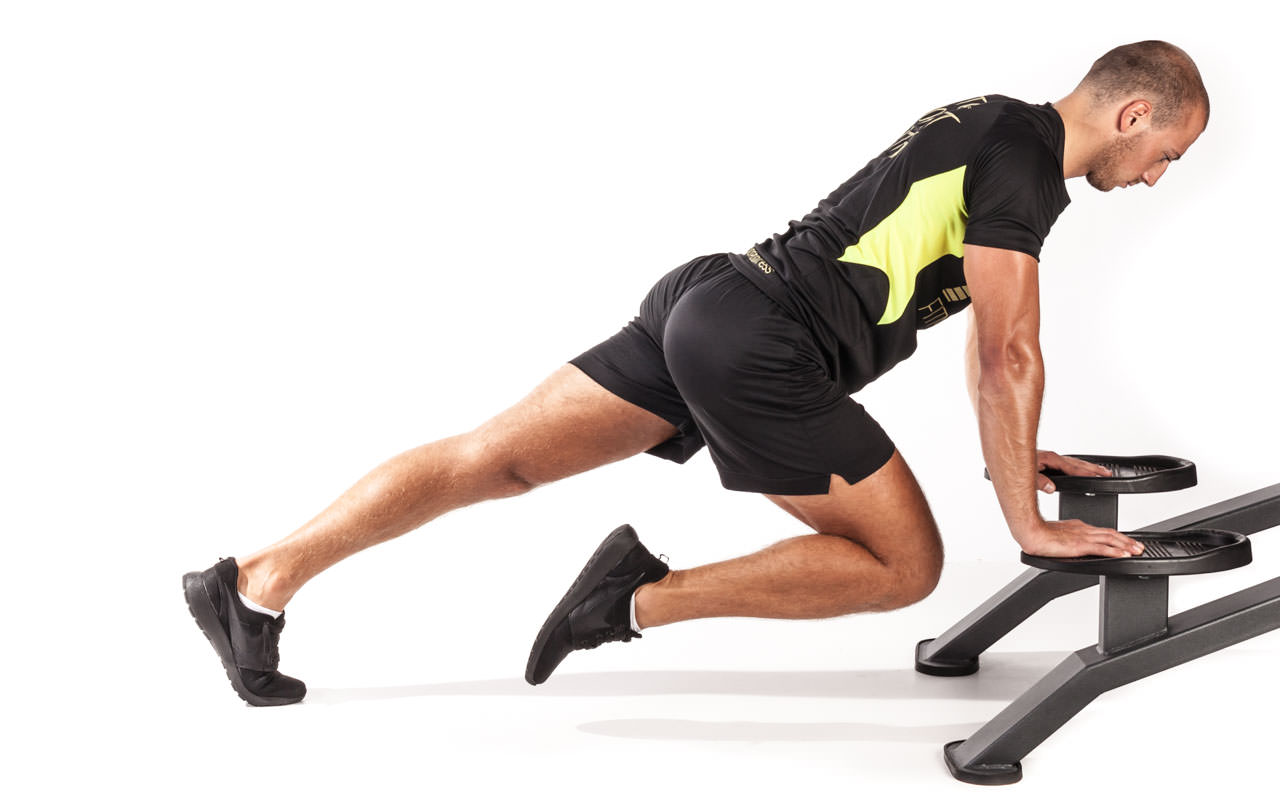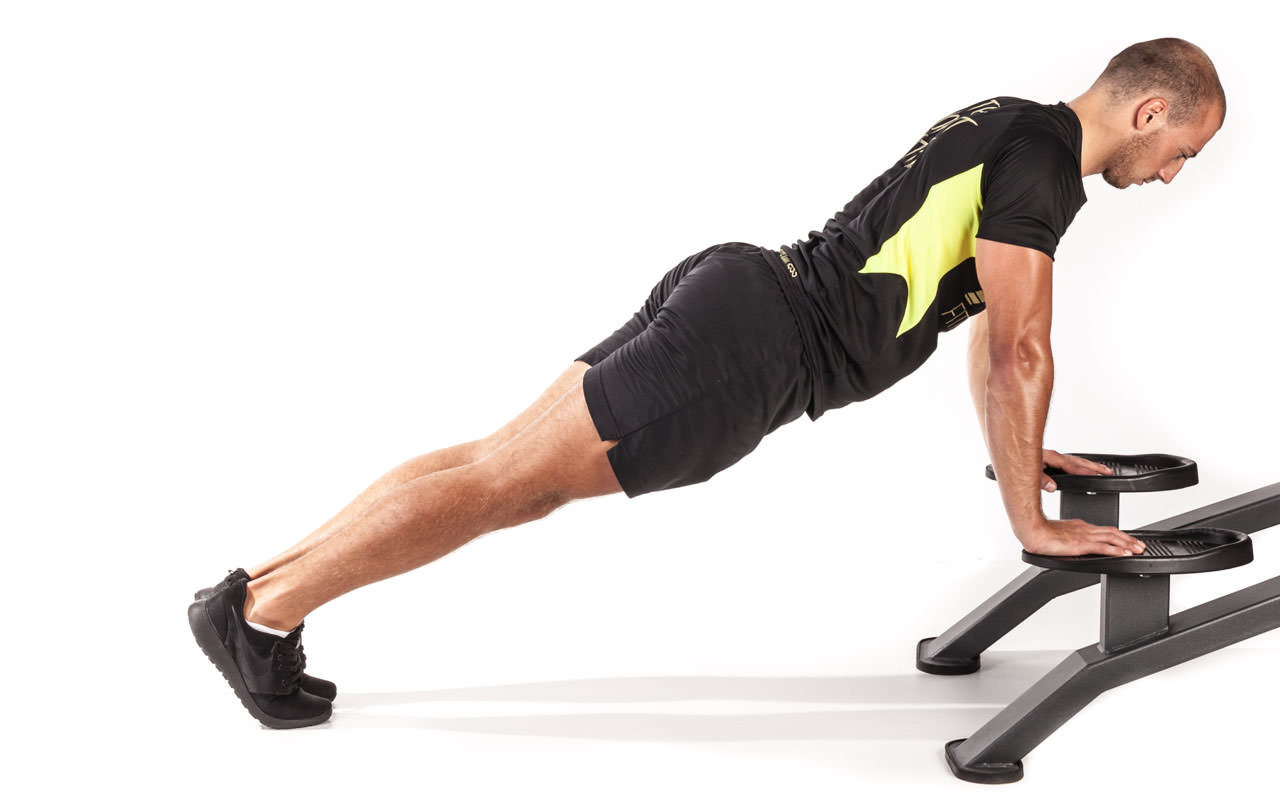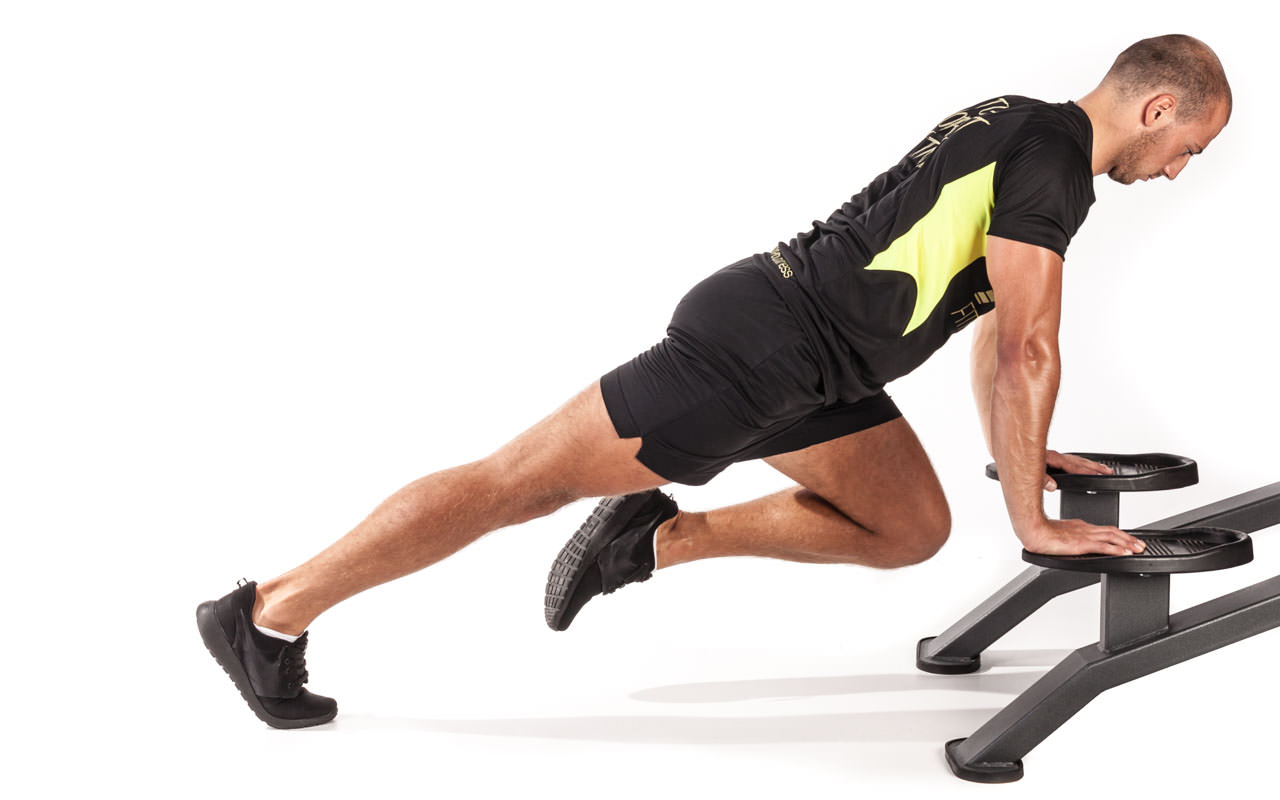 Mountain Climbers with Hands on Bench
1
Go down in a push up position with your hands on a bench. Your body should form a straight line from your head to your ankles.
2
Brace your abdominals as if you were about to be punched in the gut.
3
Lift your right foot off the floor and slowly raise your knee as close to your chest as you can. Do not change your lower back posture as you lift your knee.
4
While you returning your right leg to the starting position, change legs and raise your left knee to your chest. Repeat the exercise according to the training plan alternating legs back and forth.