Workouts with this exercise
Primary muscles
Abs
Secondary muscles
Glutes
Equipment
Medicine Ball
Exercise description
Male exercise for the gym.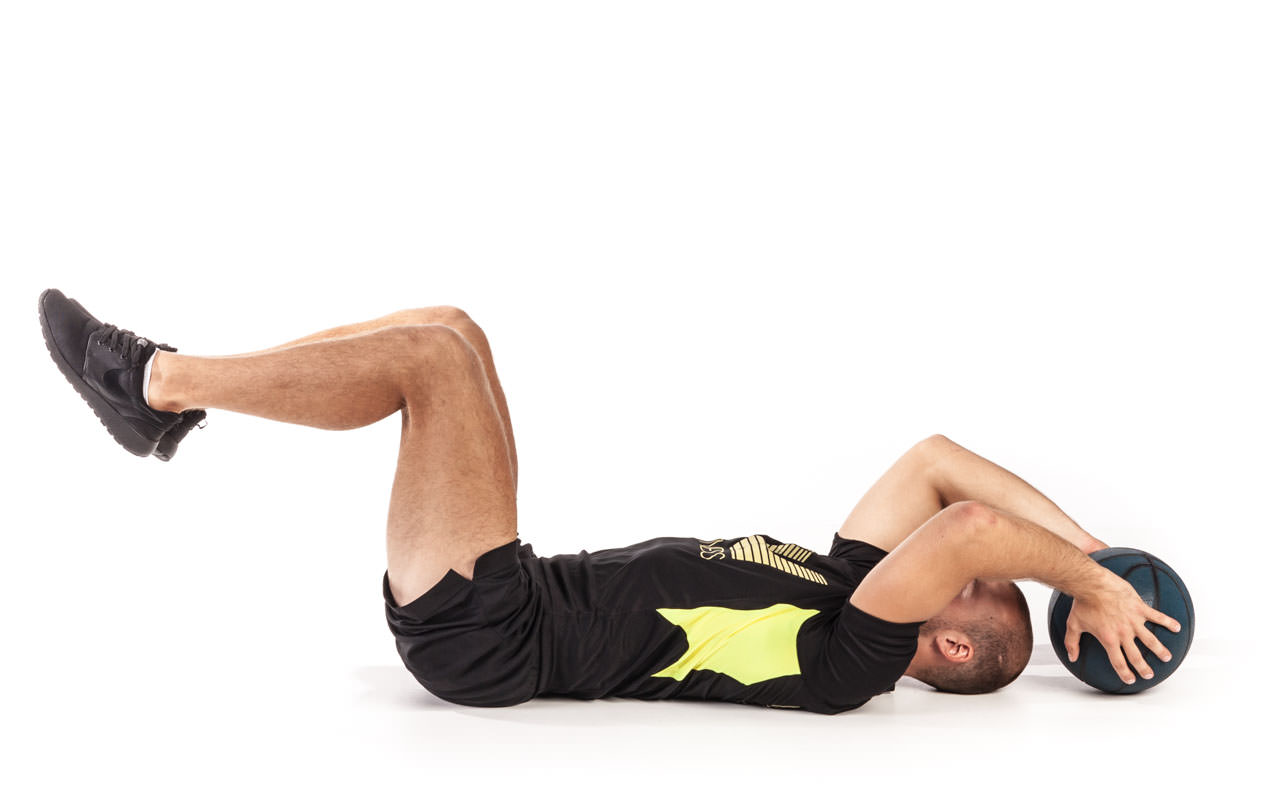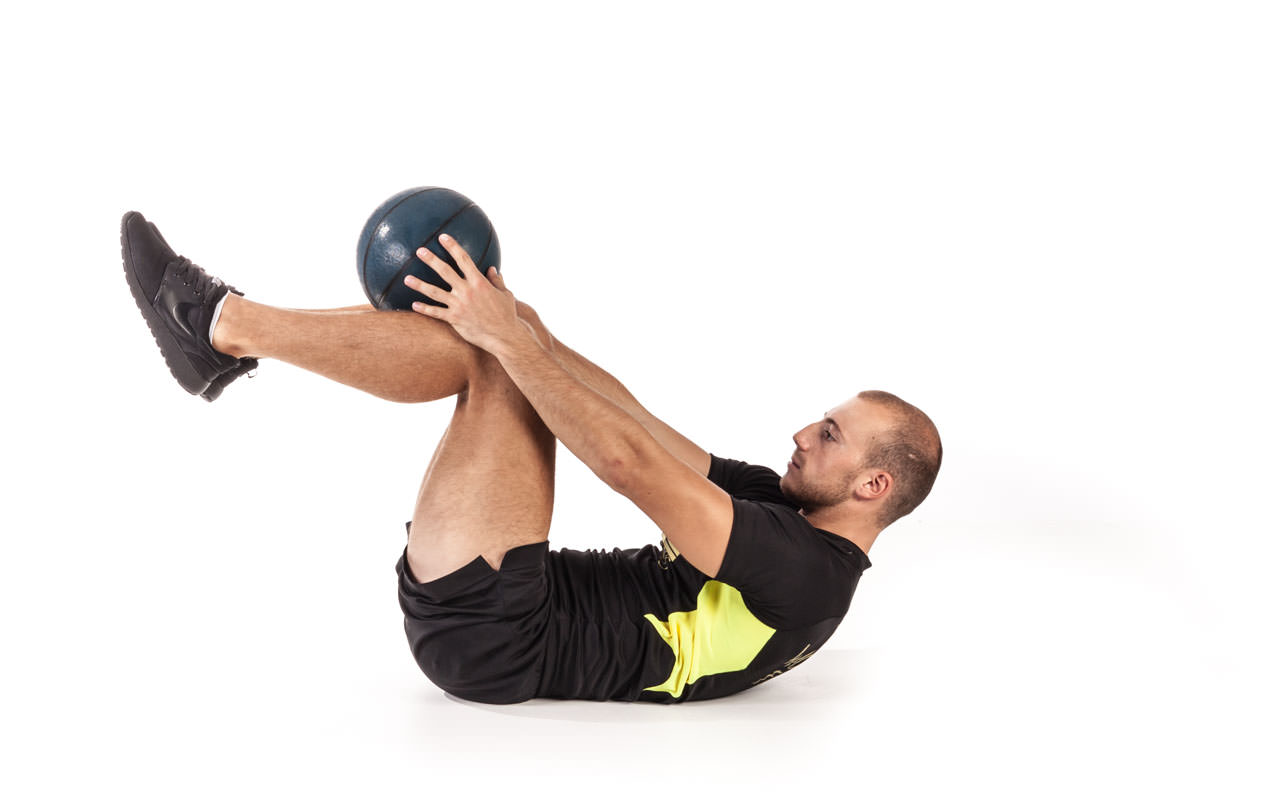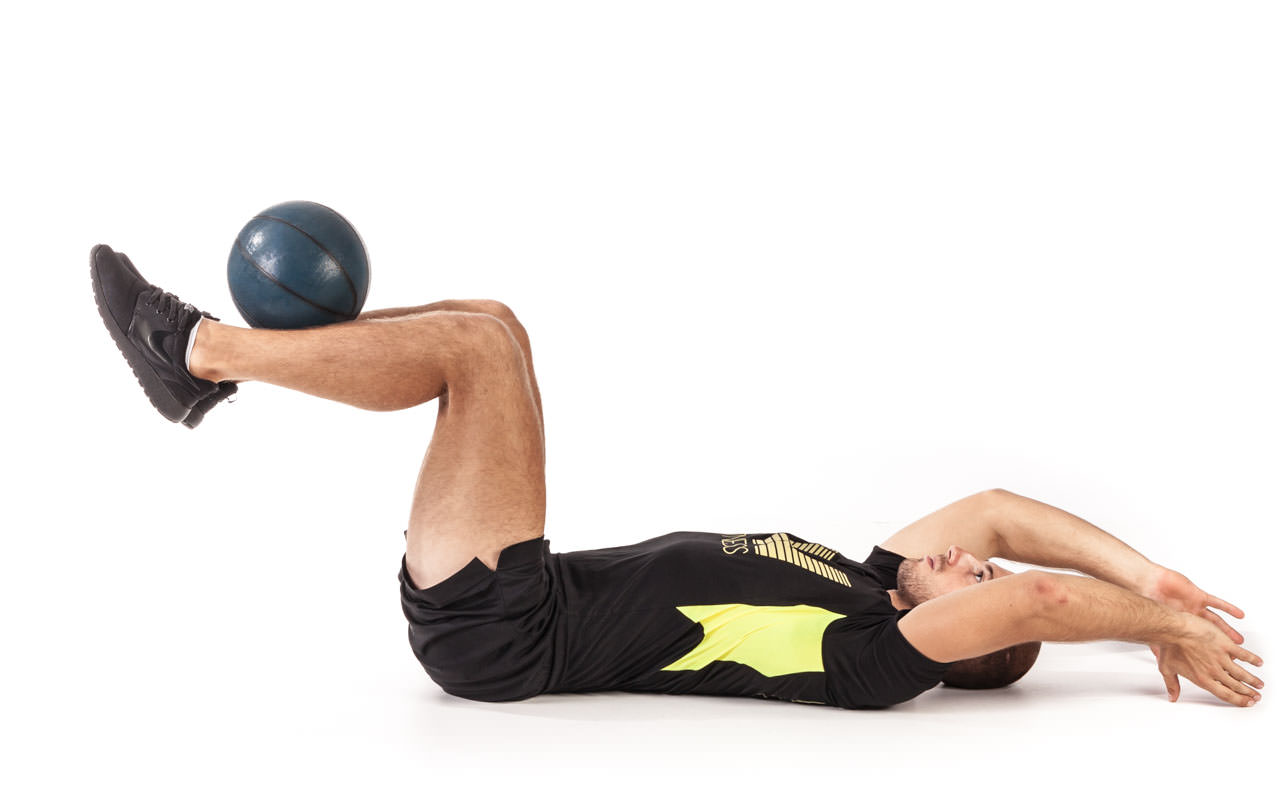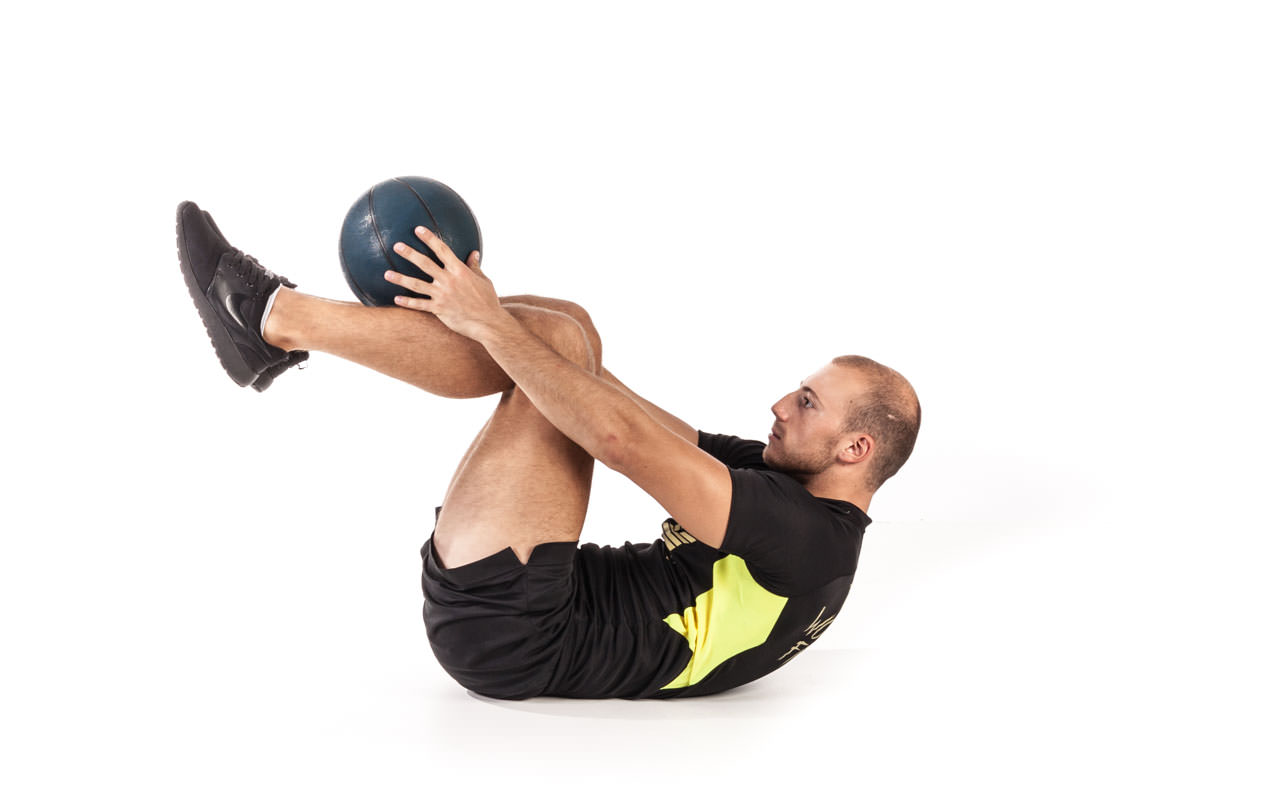 Medicine Ball on Legs Crunch
1
Lie on your back on the floor. Your legs should be lifted off the floor and bent at a 90 degree angle. Your arms should be extended over your head holding a medicine ball.
2
Flex your spine and crunch your body bringing your arms back over your head to the front and to perform a simultaneous crunch motion. At the top position put the medicine ball on your lower legs.
3
Return your torso back down to the starting position holding the ball onto your legs.
4
Crunch your body again and grab a ball with both hands.
5
Go back down to the starting position until the ball touch the floor again over your head. Repeat the exercise according to the training plan.