Workouts with this exercise
Primary muscles
Chest
Secondary muscles
Shoulder
Triceps
Equipment
Step-Up Box
Exercise description
Male exercise for the gym.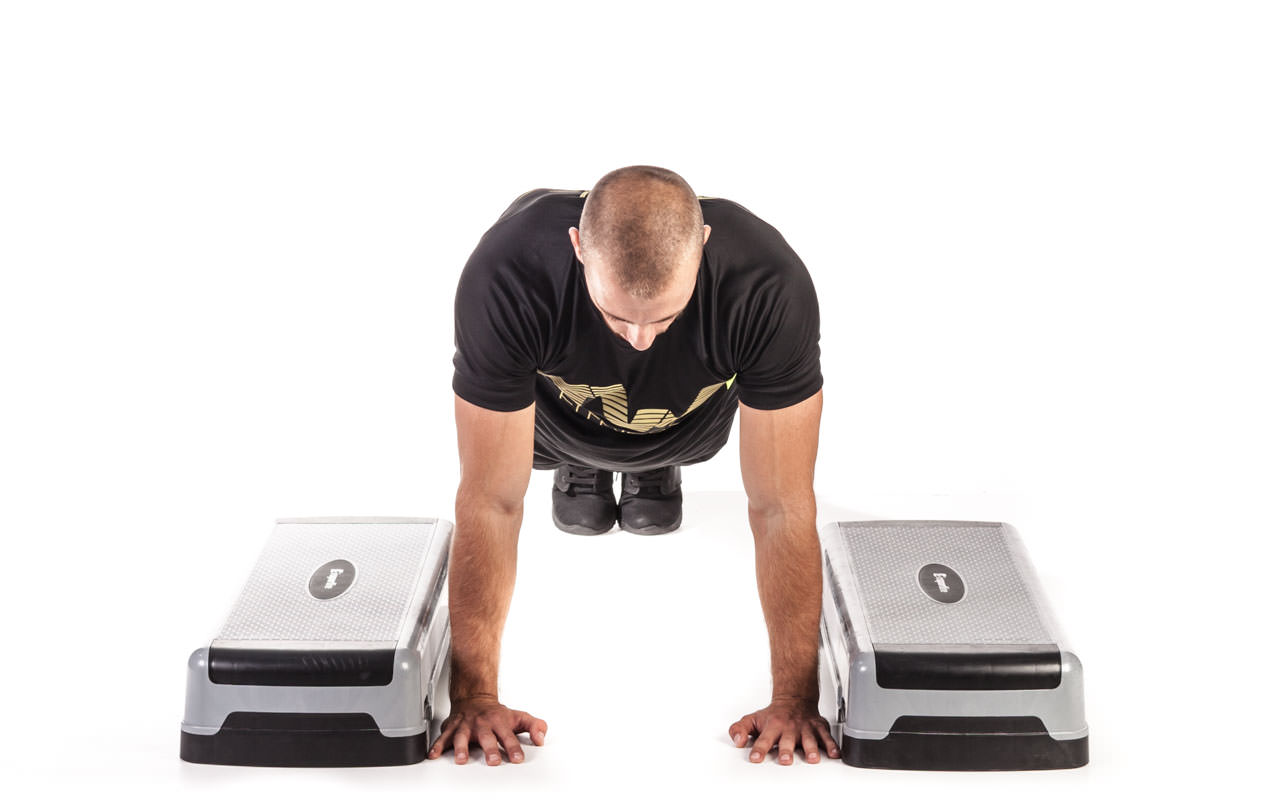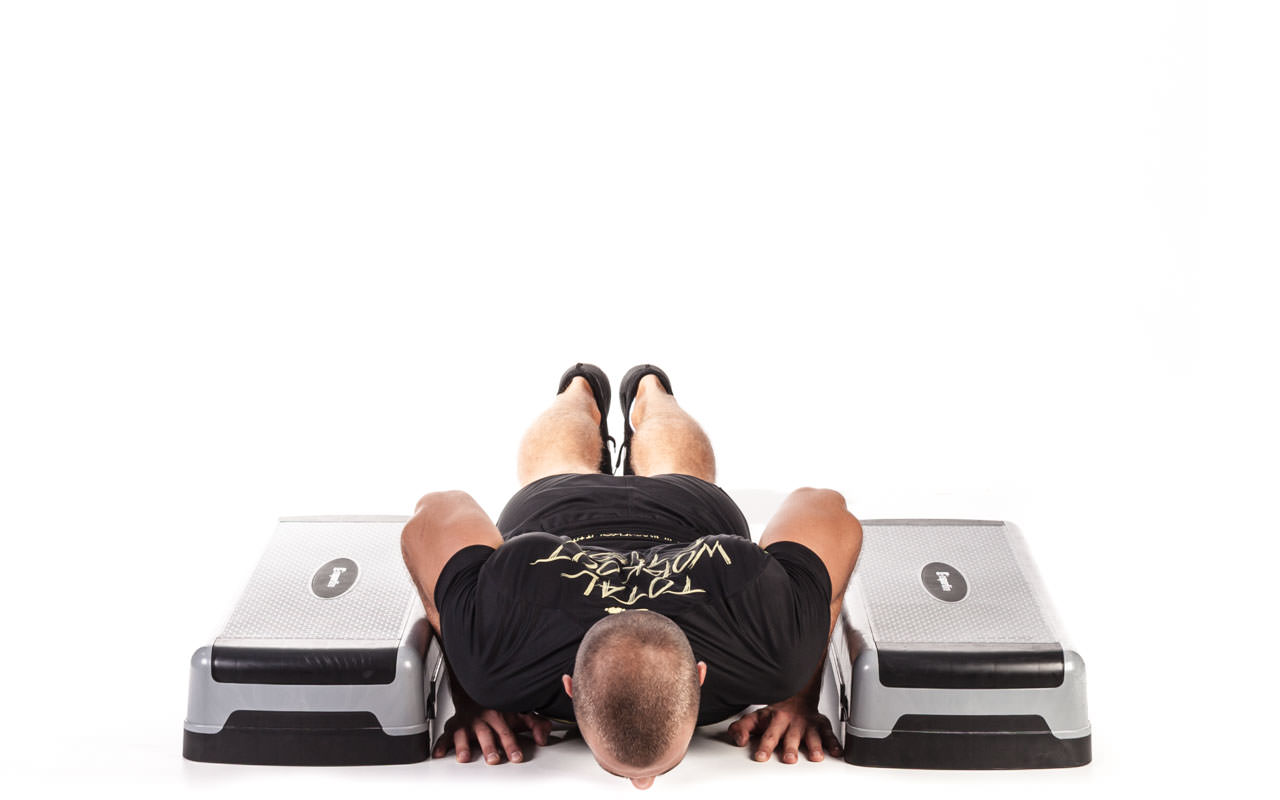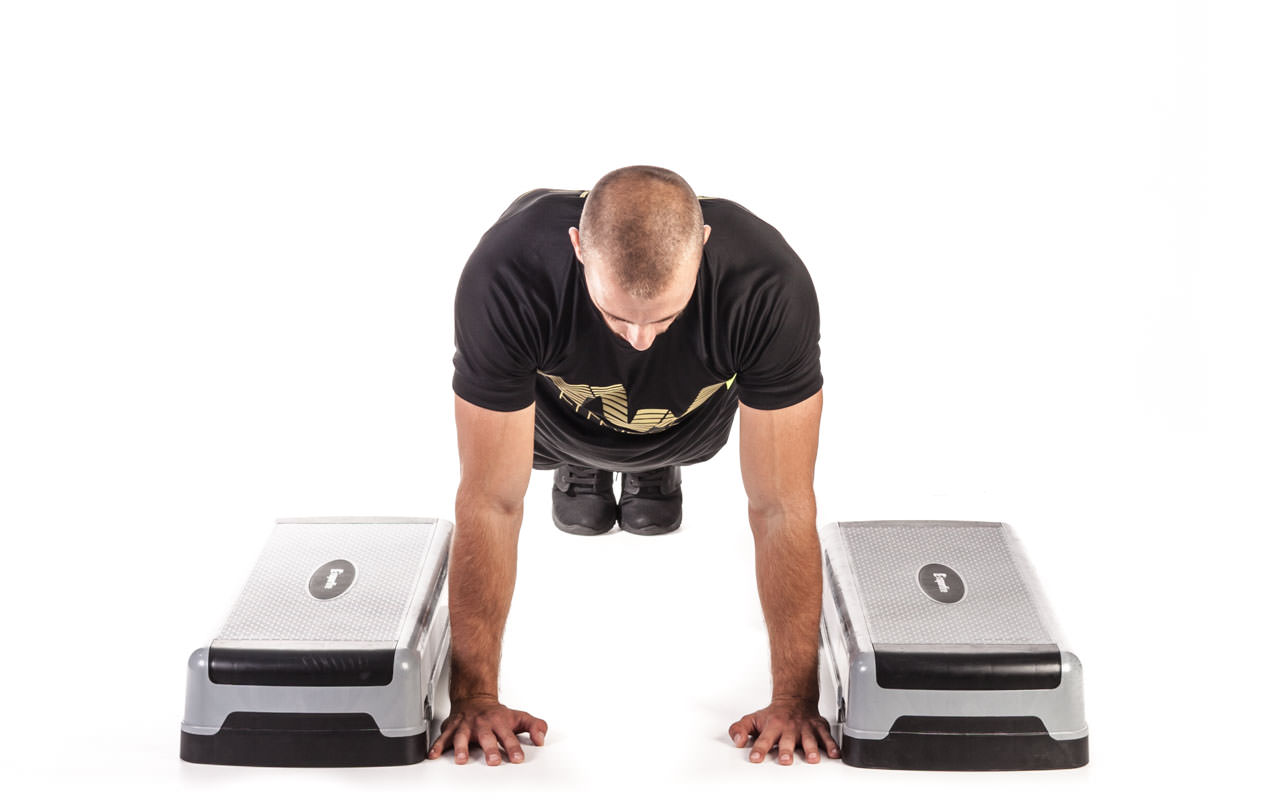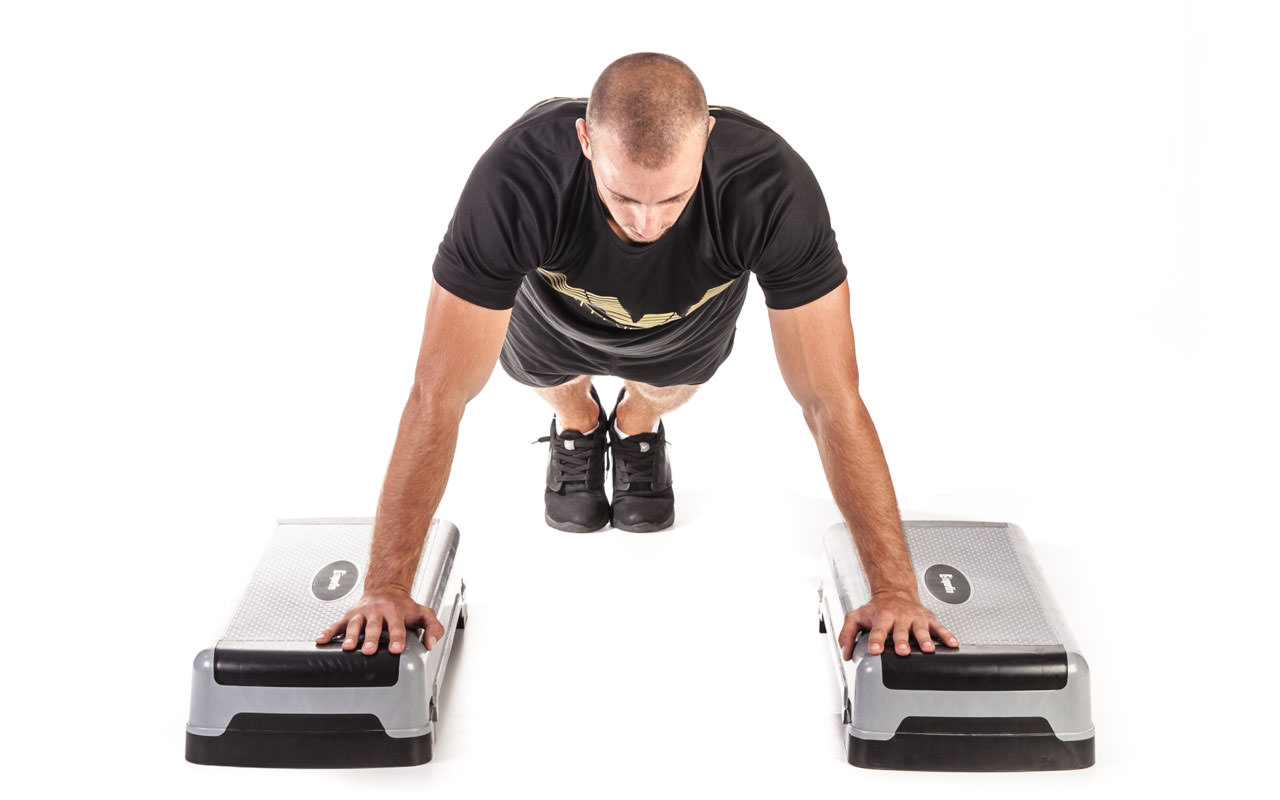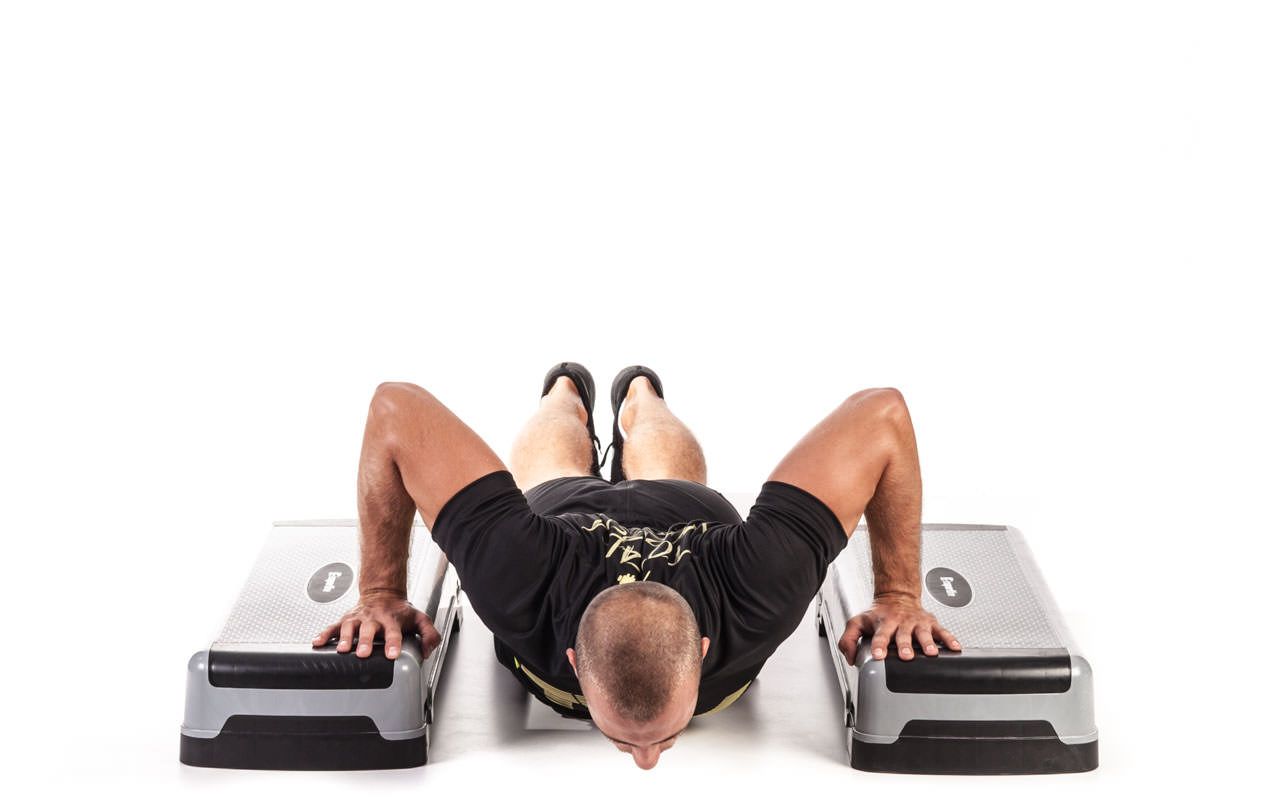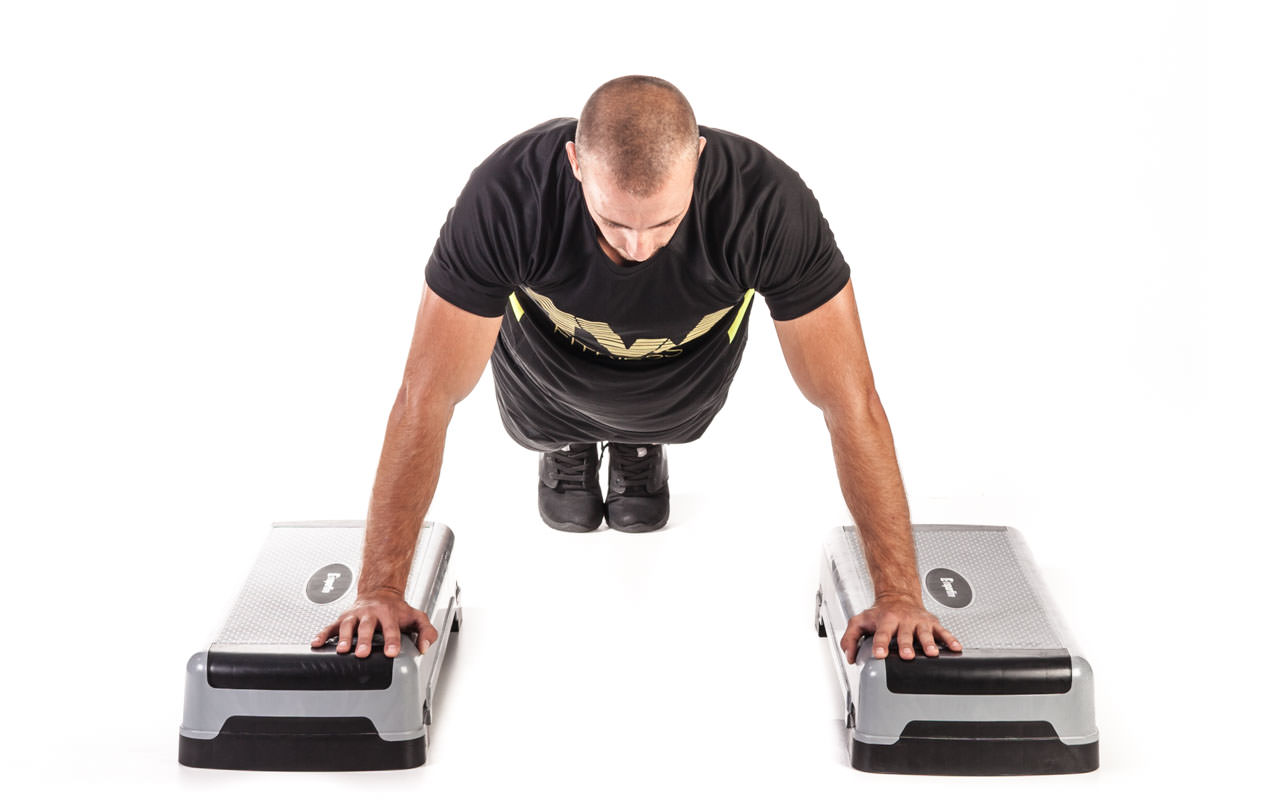 Incline Depth Push-Up
1
Place the aerobic steps next to you and go down in a push up position. Place your feet together. Your hands should be just inside the steps.
2
Bend your elbows and lower your body. Keep lowering yourself until you touch the floor with your chest. Quickly reverse the movement to push your body of the floor. As you leave the floor, move your hands onto the steps, bending your elbows to absorb the impact.
3
Bend your elbows and do deep incline push up. Lower yourself between two steps as low as you can.
4
Extend your elbows and put your body in a straight line.
5
Repeat the motion to return to the starting position. Repeat the exercise according to the training plan.