Workouts with this exercise
Primary muscles
Upper Leg
Secondary muscles
Lower Leg
Glutes
Equipment
Barbell
Exercise description
Male exercise for the gym.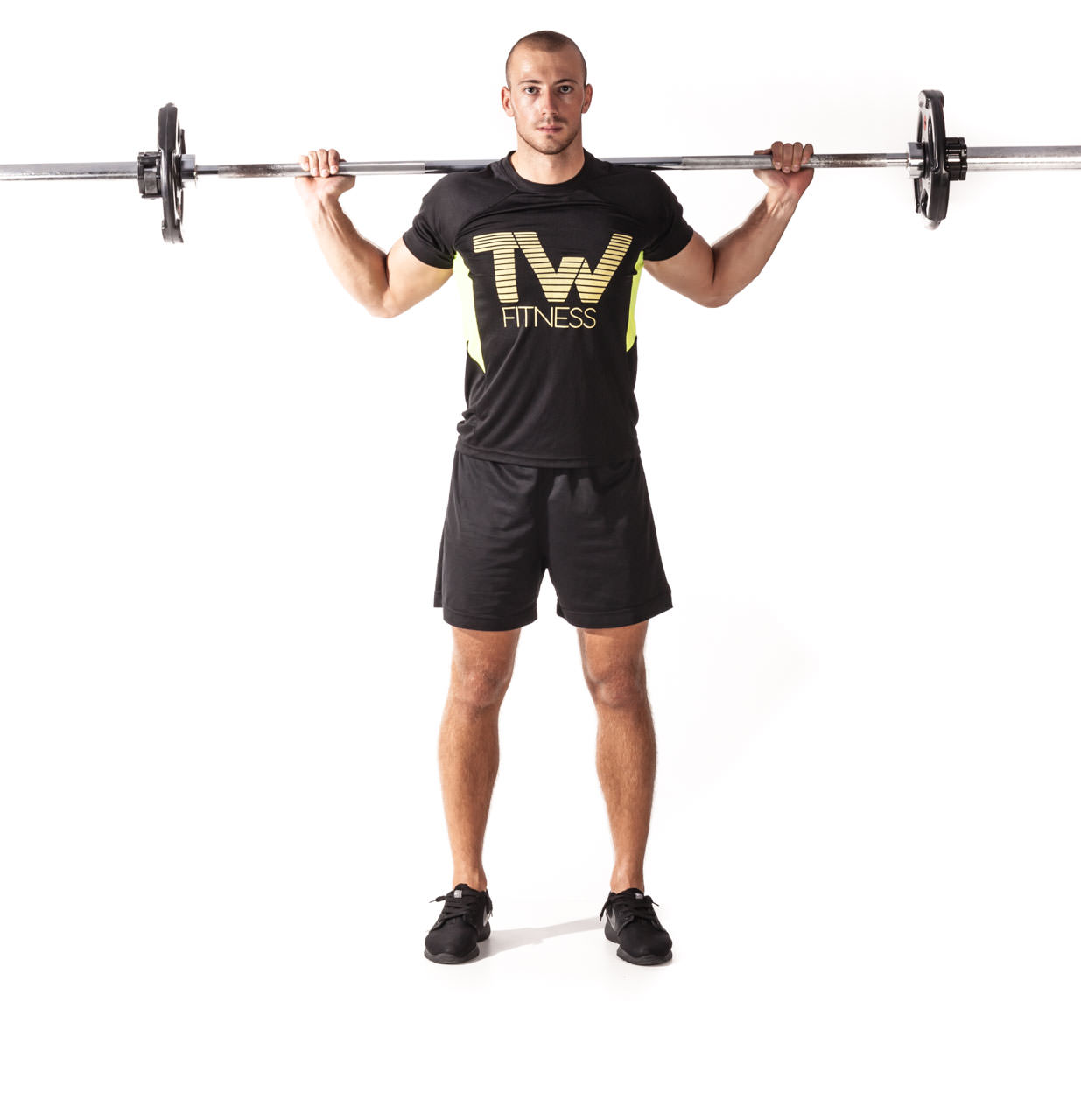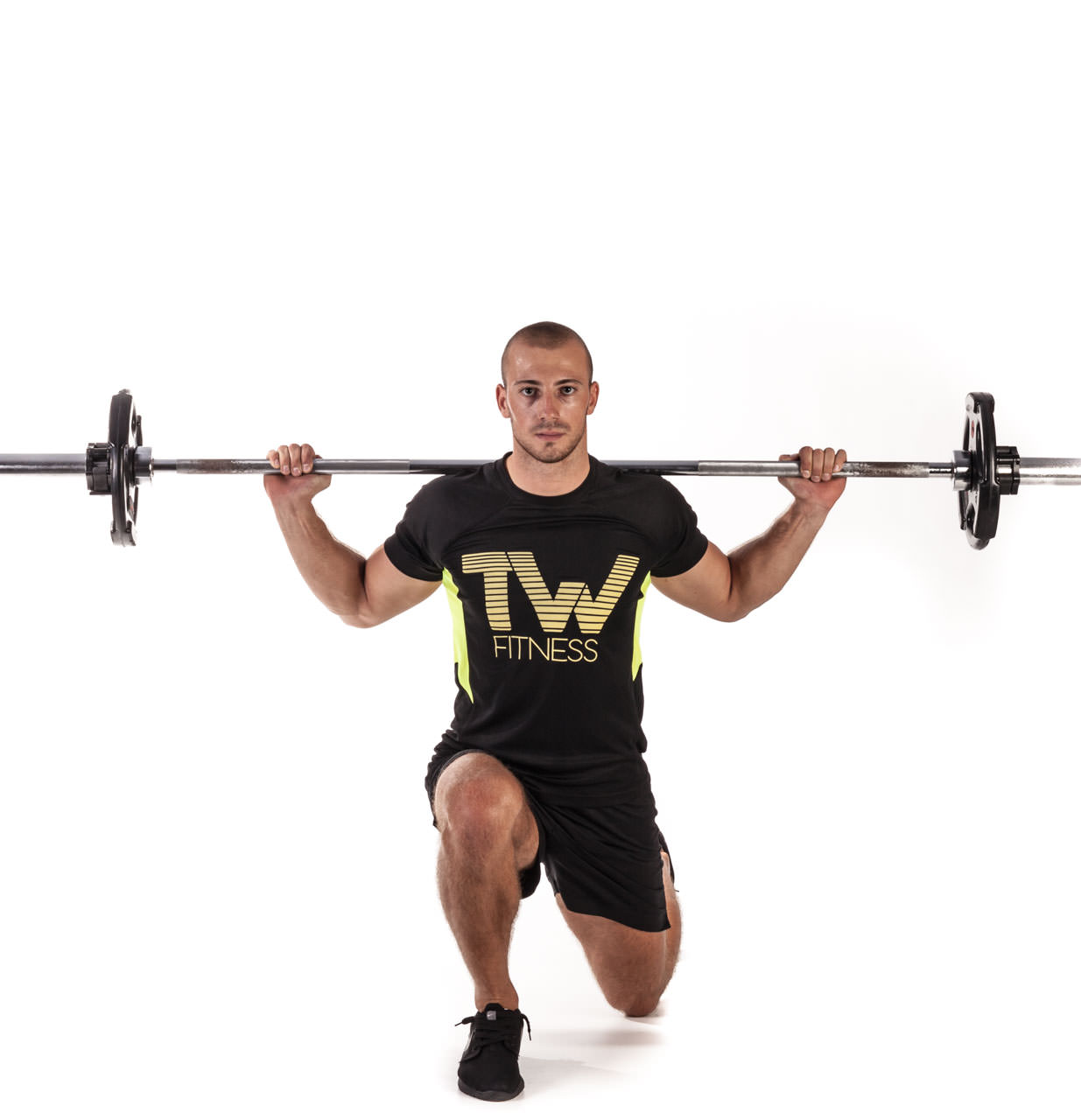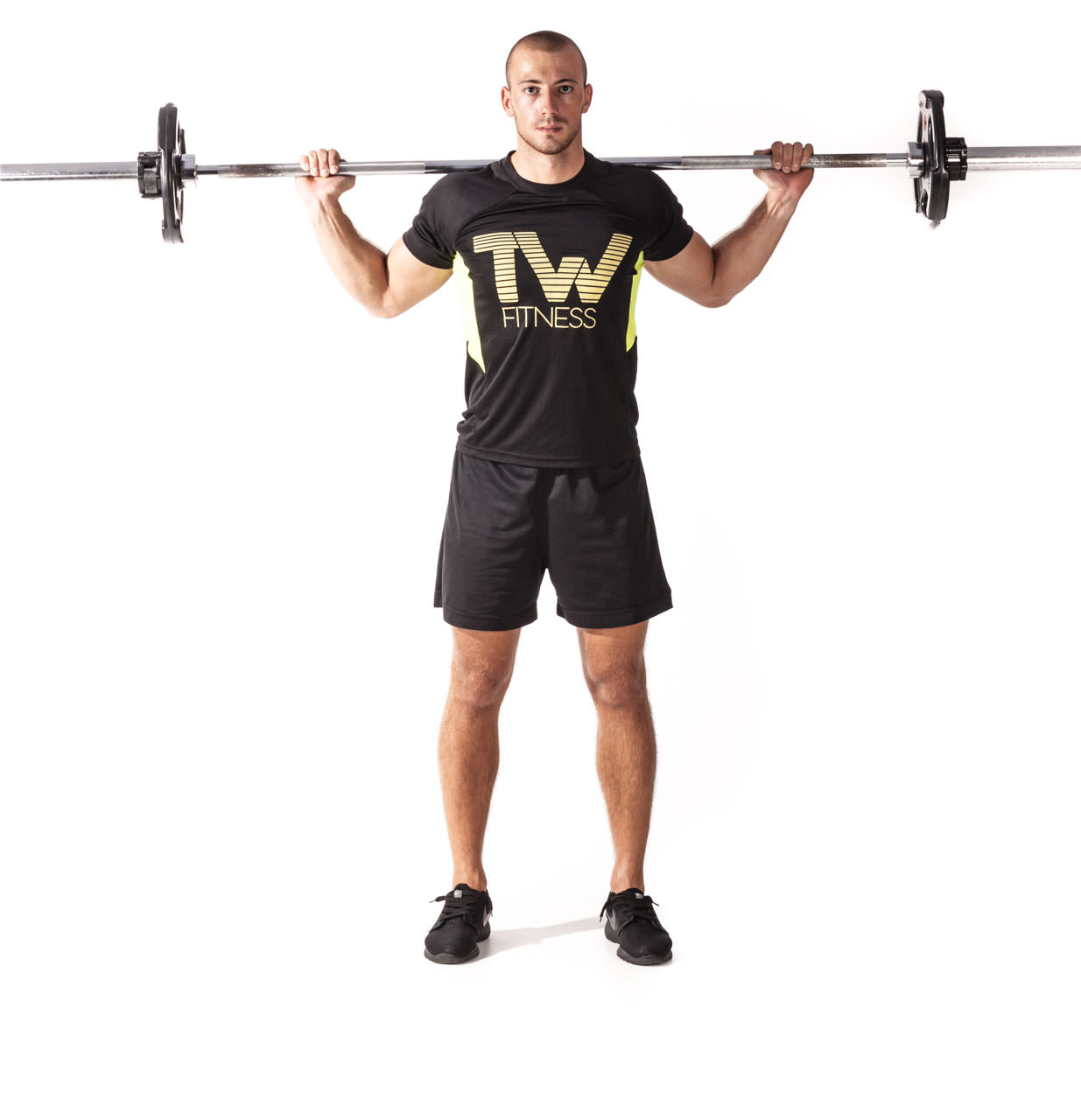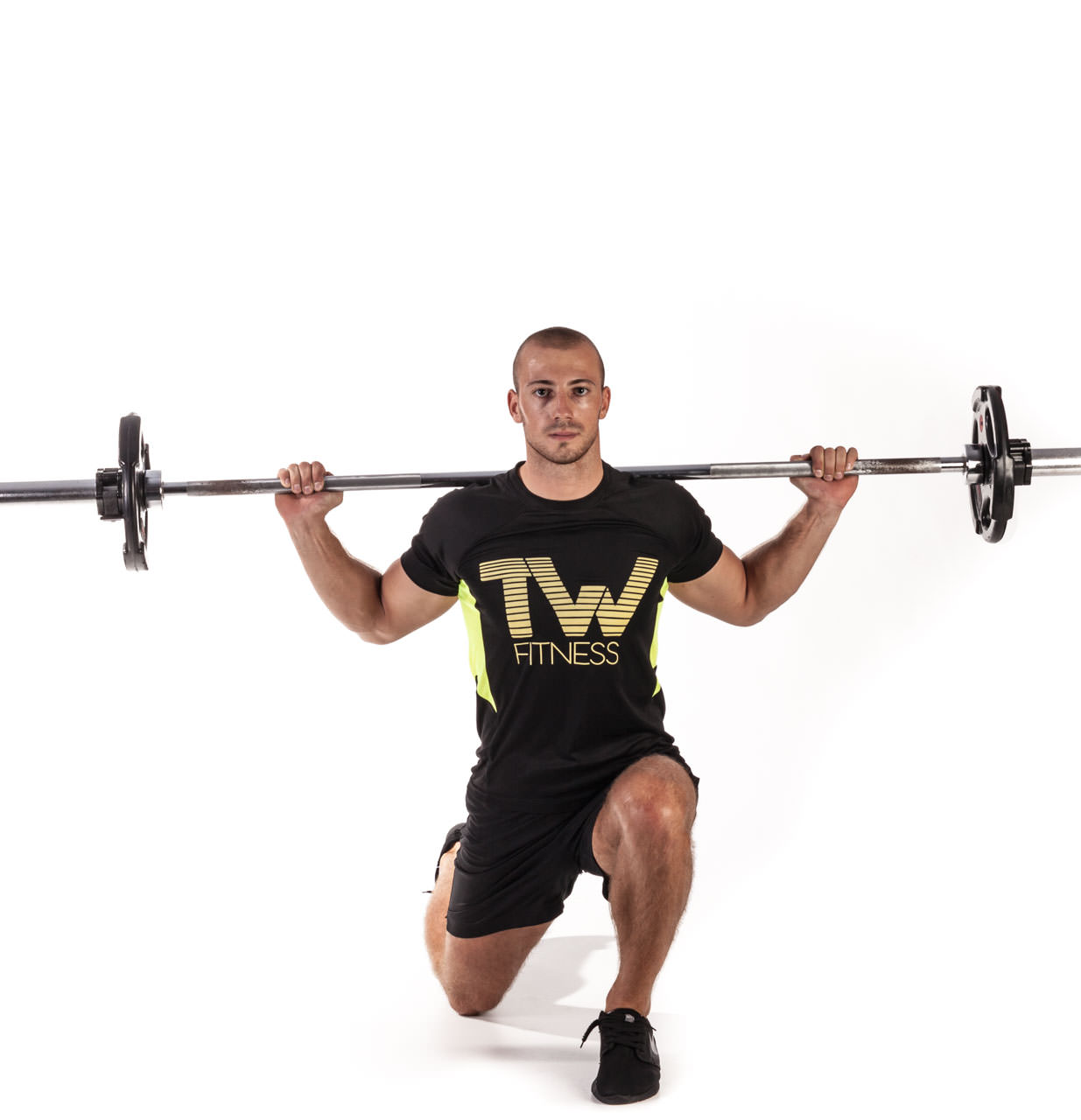 Barbell Front Lunge
1
Place the bar on a back of your shoulders (slightly below the neck). Hold on to the bar using both arms at each side (pronated grip).
2
Step forward with your right leg and squat down through your hips, while keeping the torso upright and maintaining balance. Keep lowering yourself until your front thigh is parallel to the floor.
3
Using mainly the heel of your foot, push up and go back to the starting position.
4
Repeat the exercise stepping forward with your left leg.
5
Go back to the starting position and repeat the exercise according to the training plan alternating legs.