Workouts with this exercise
Primary muscles
Abs
Secondary muscles
Shoulder
Equipment
Medicine Ball
Exercise description
Male exercise for the gym.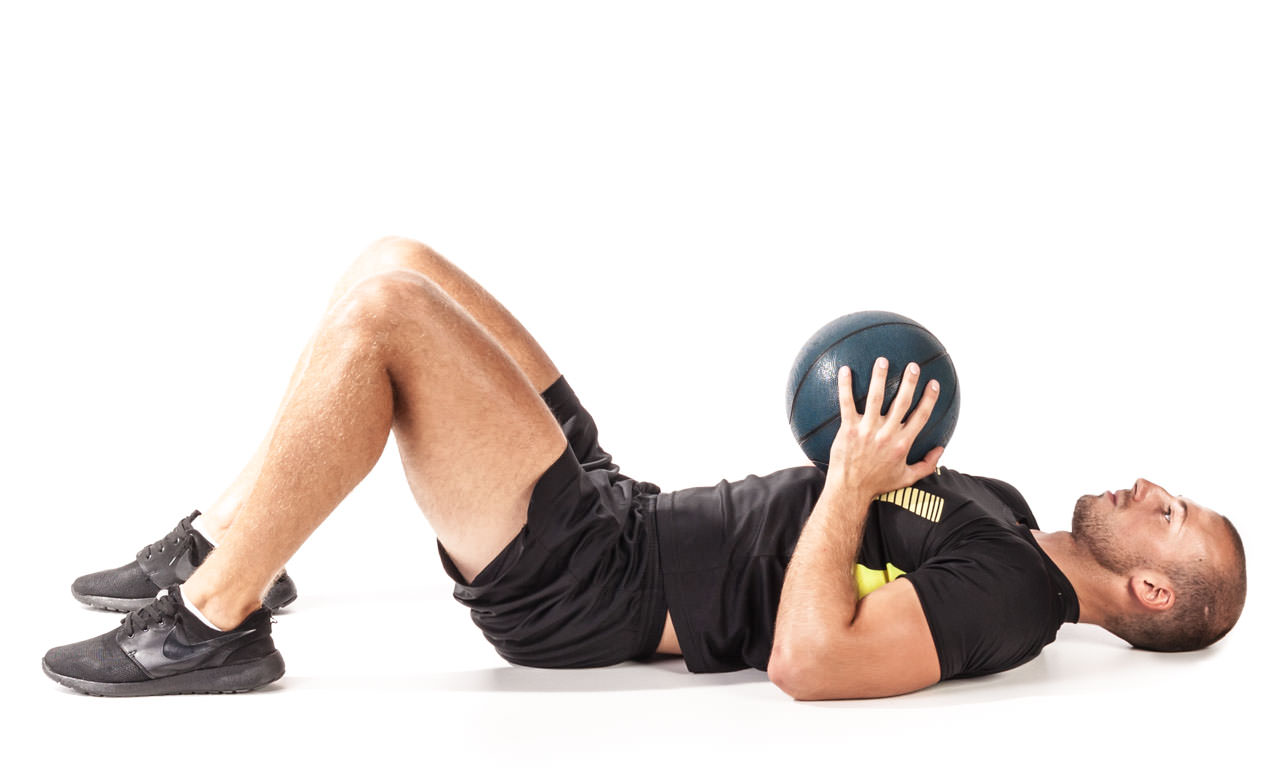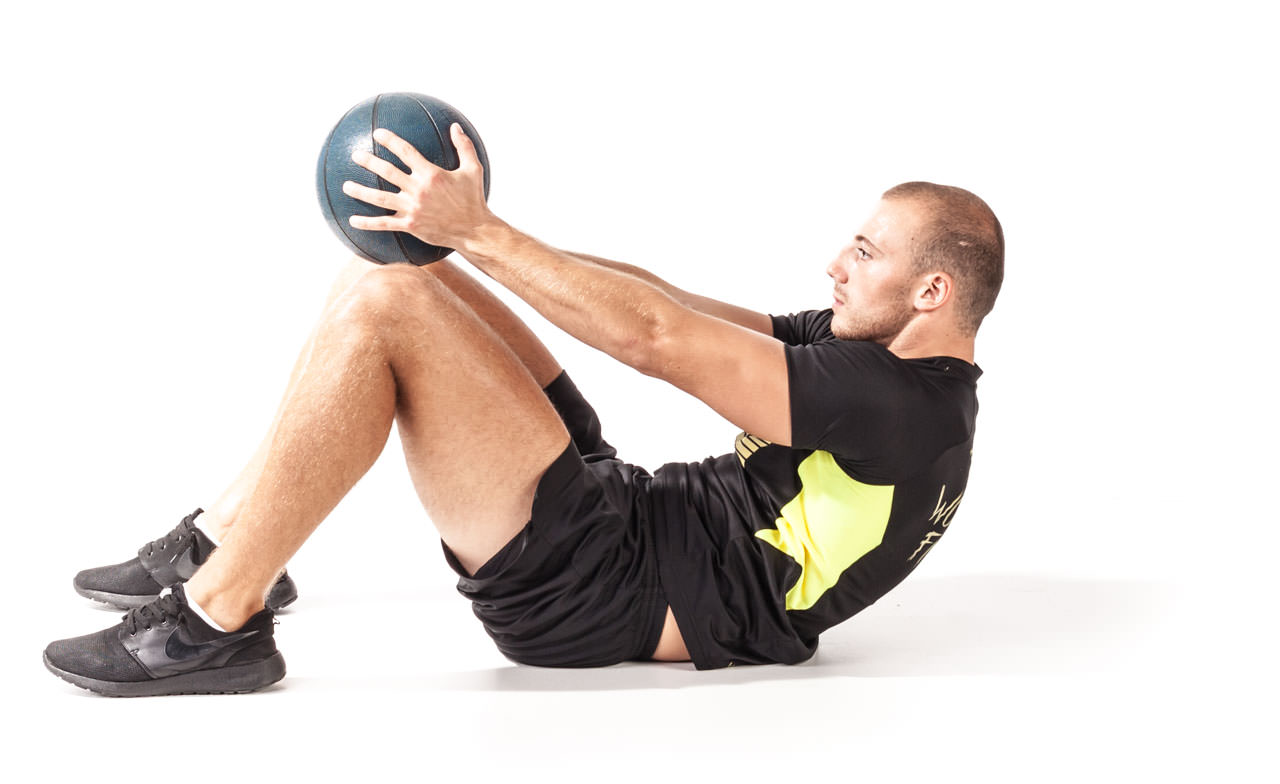 Medicine Ball Crunch
1
Lie on the floor with your knees bent. Hold the medicine ball in front of your chest.
2
Crunch your body up and lift the ball up and forward until you touch your knees with the ball.
3
Go back down to the starting position, releasing through the core and returning back flat against the floor. Repeat the exercise according to the training plan.