Workouts with this exercise
Primary muscles
Upper Leg
Secondary muscles
Lower Leg
Glutes
Equipment
Plate
Exercise description
Male exercise for the gym.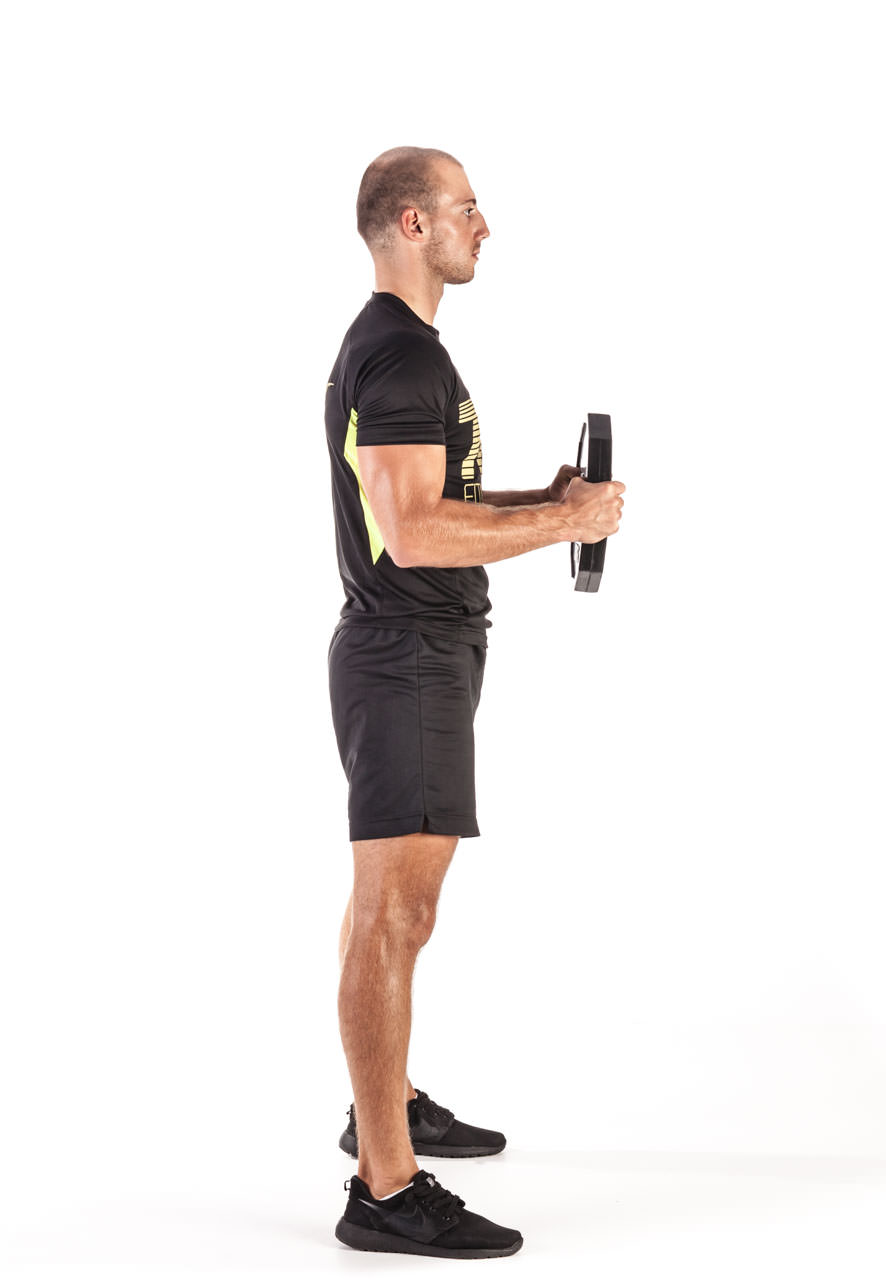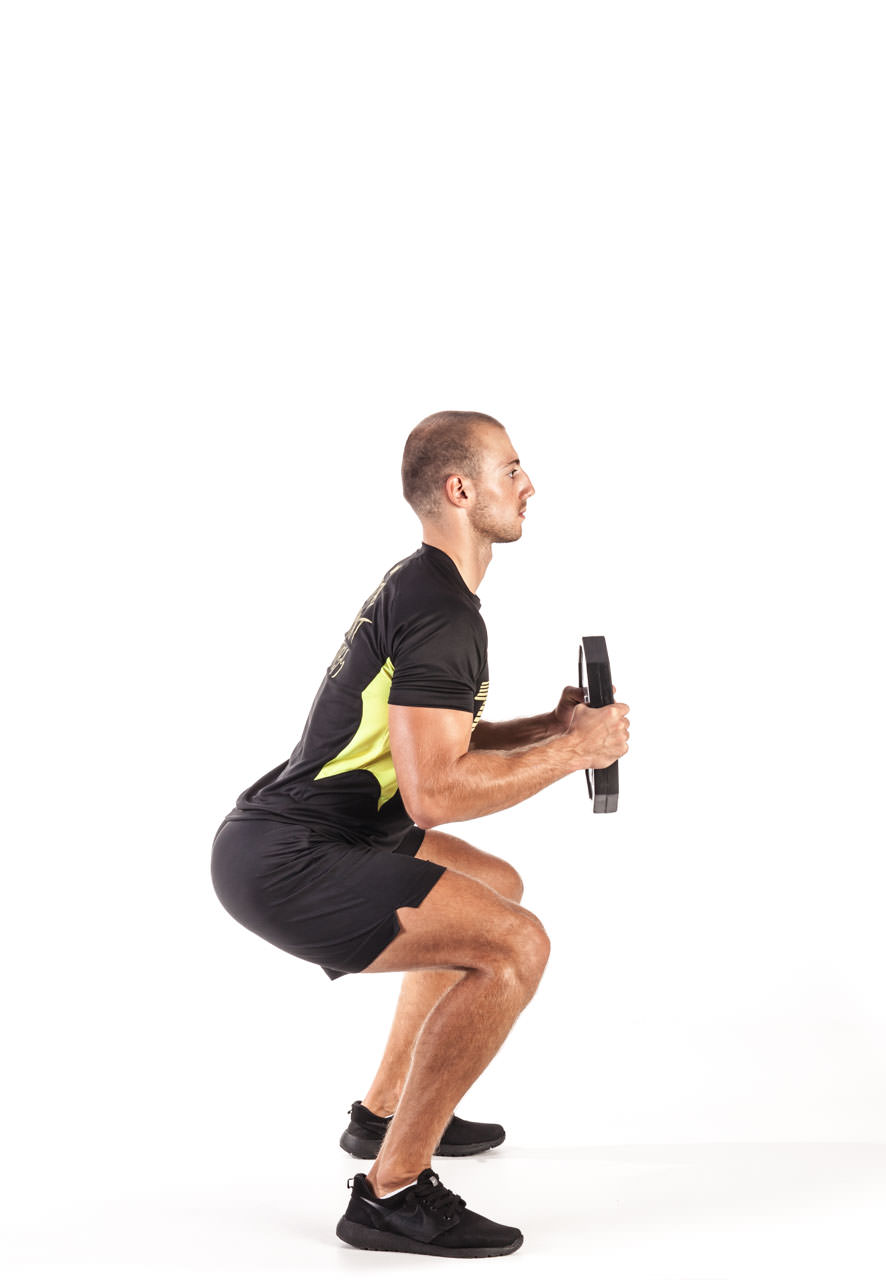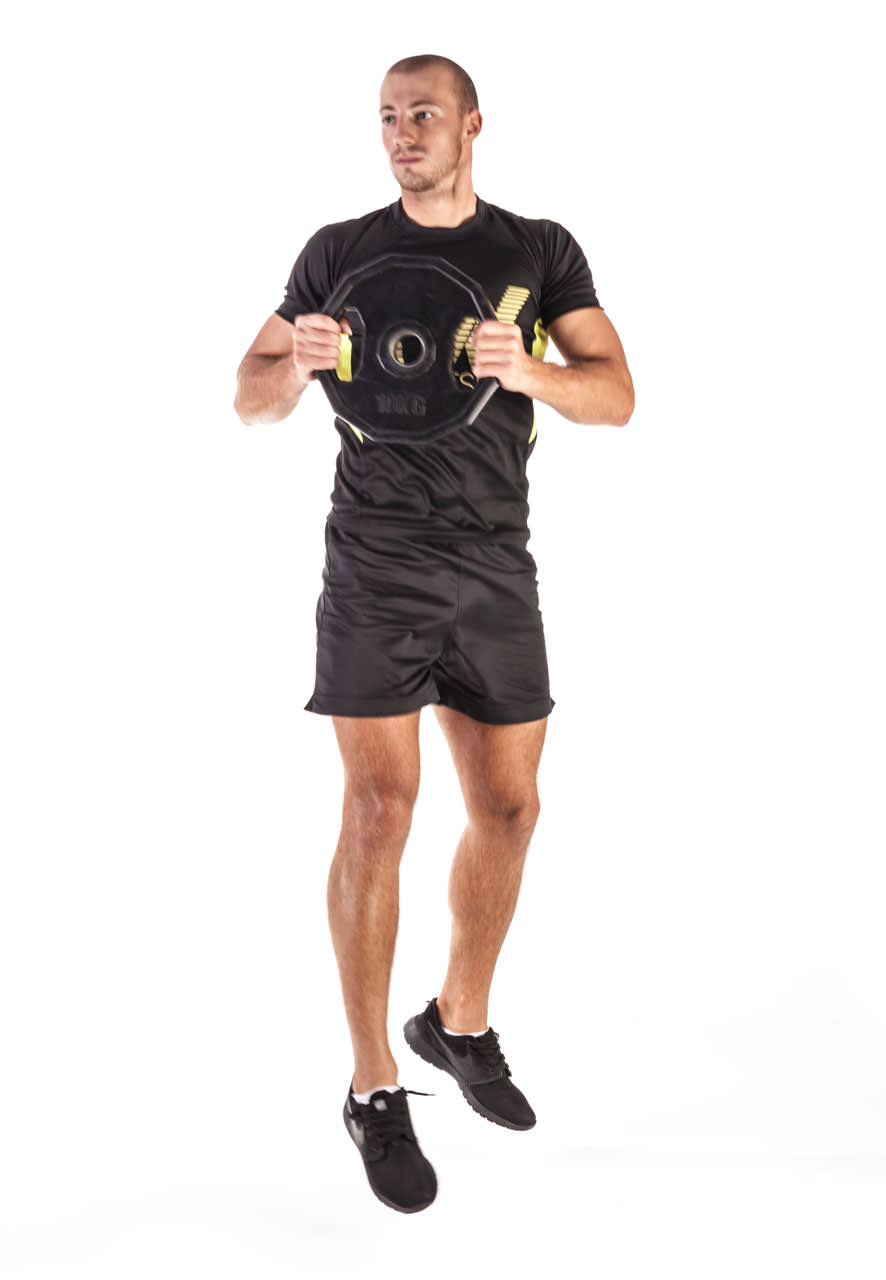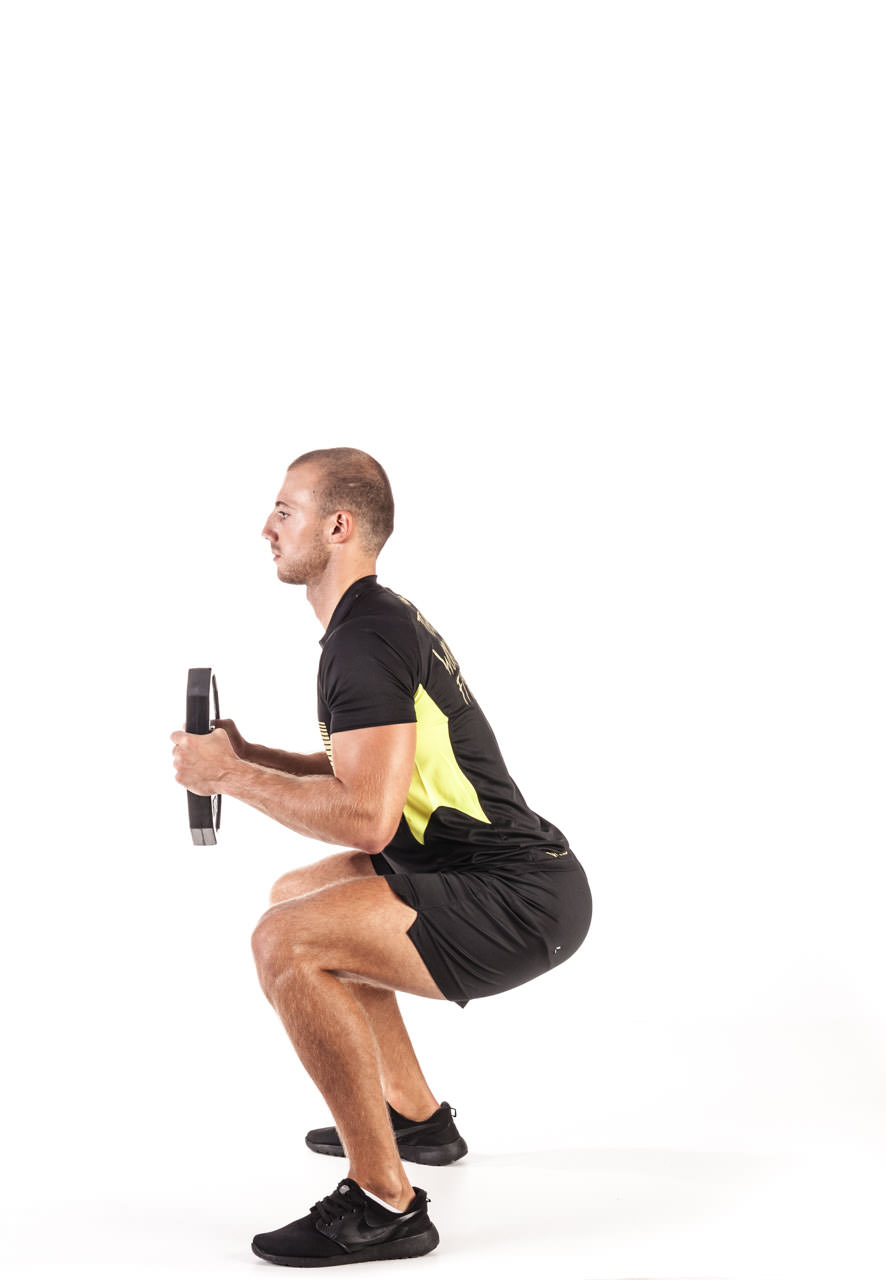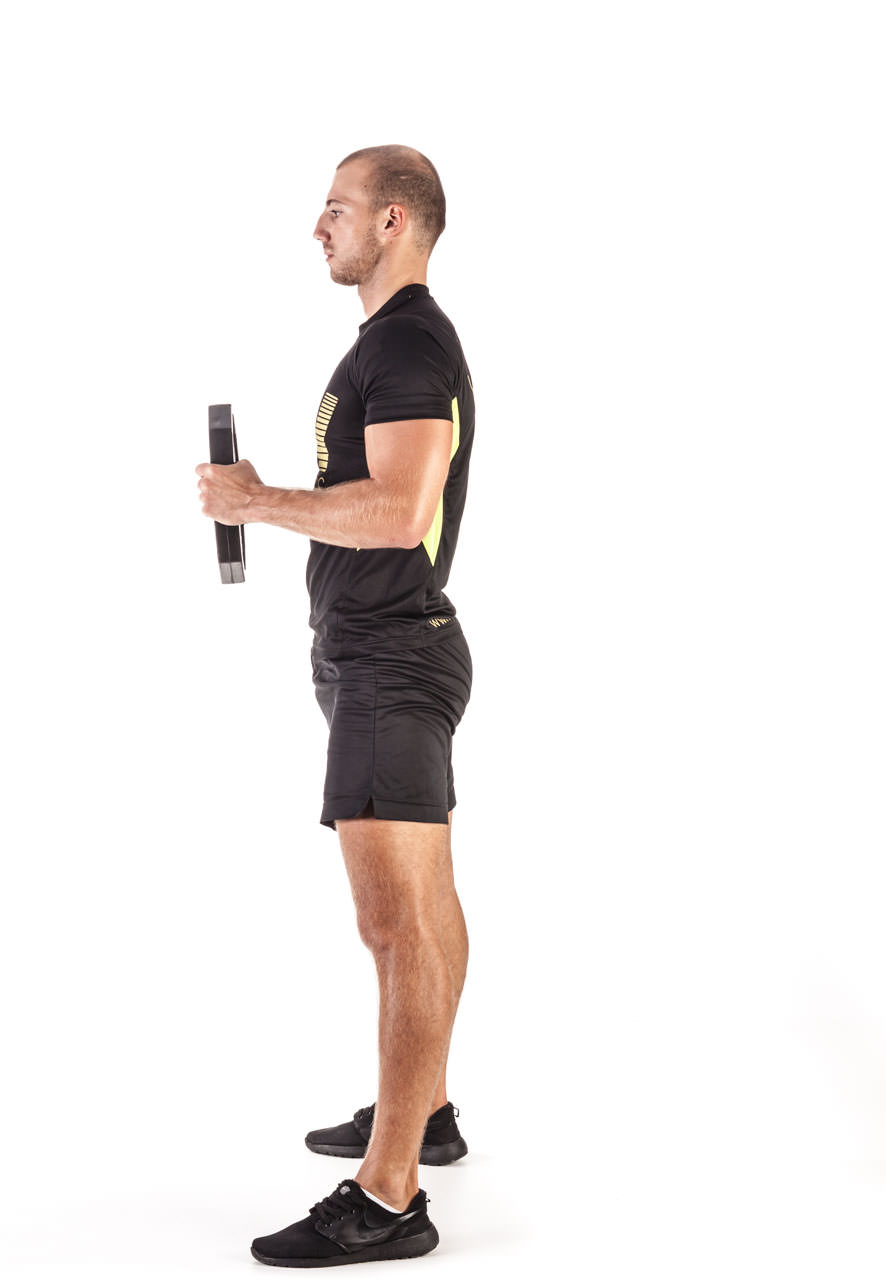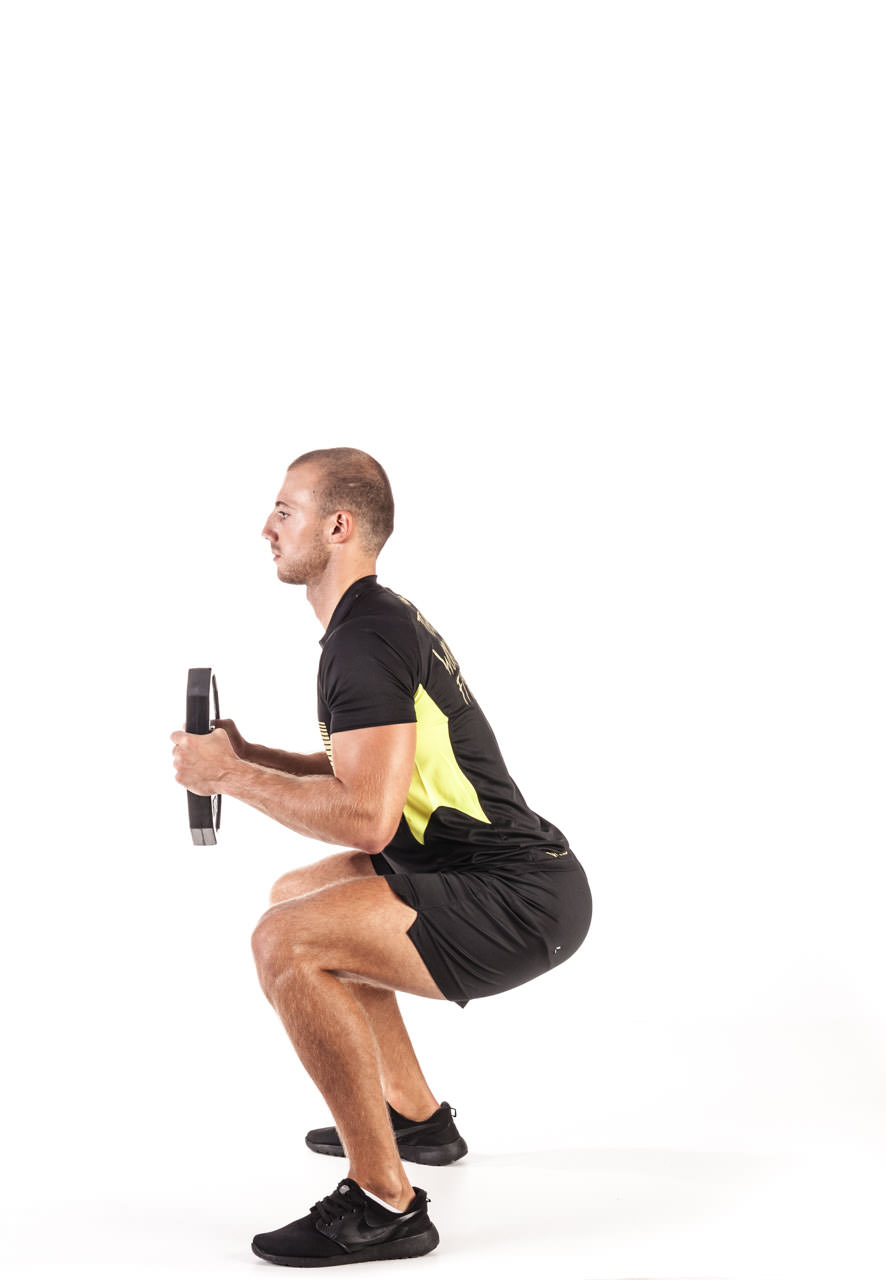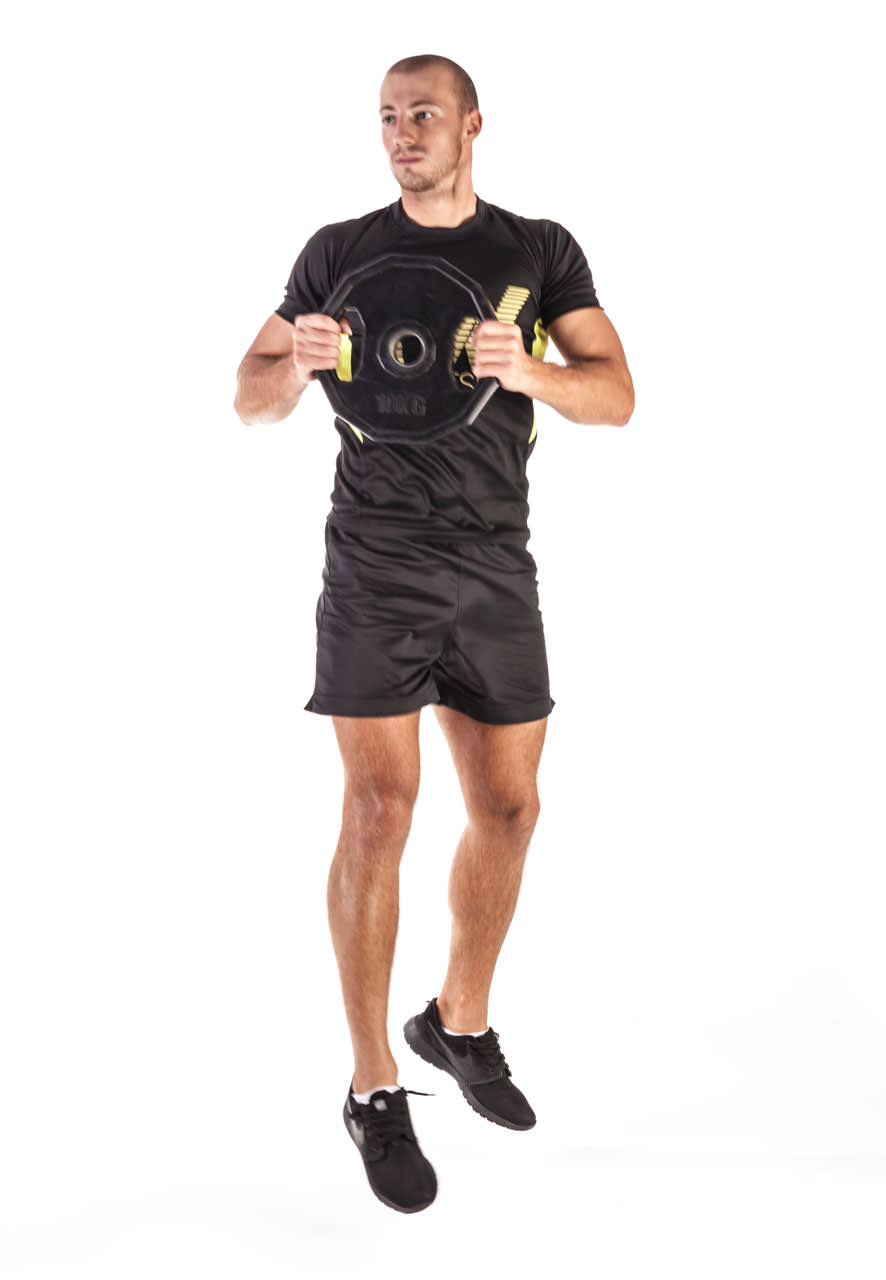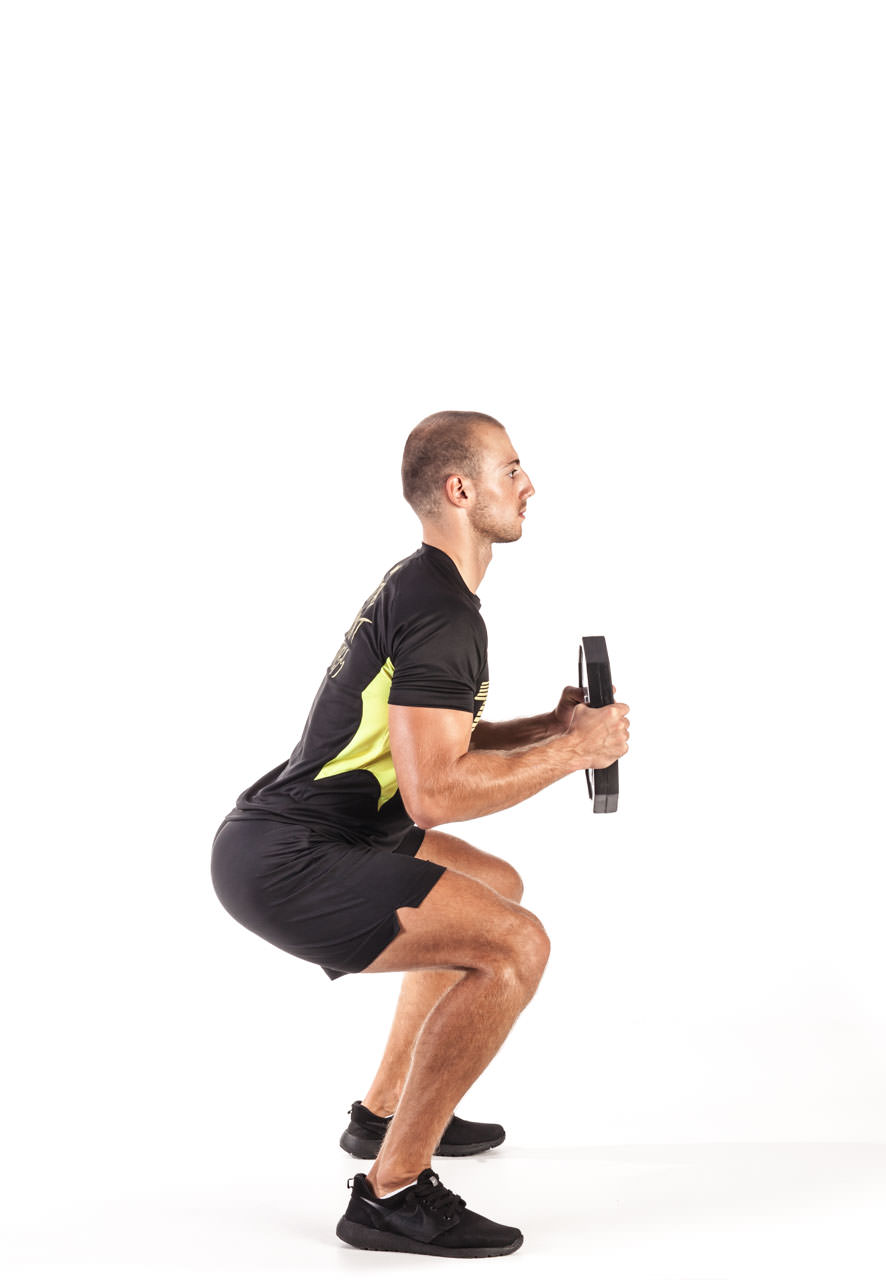 Side Plate Jump
1
Stand with your feet hip width apart, holding a plate in front of your stomach. Your head and chest should be up.
2
Squat down and be ready to jump. Leaning to your right, extend your hips, knees, and ankles and jump into the air.
3
Land facing the same direction with your feet hip width apart, absorbing the impact through your lower body.
4
Squat down then do just the opposite and jump backward to where you started.
5
Go back into the starting position and repeat the exercise according to the training plan alternating jumping sides.