Workouts with this exercise
Primary muscles
Upper Leg
Secondary muscles
Abs
Lower Leg
Glutes
Shoulder
Equipment
Plate
Exercise description
Male exercise for the gym.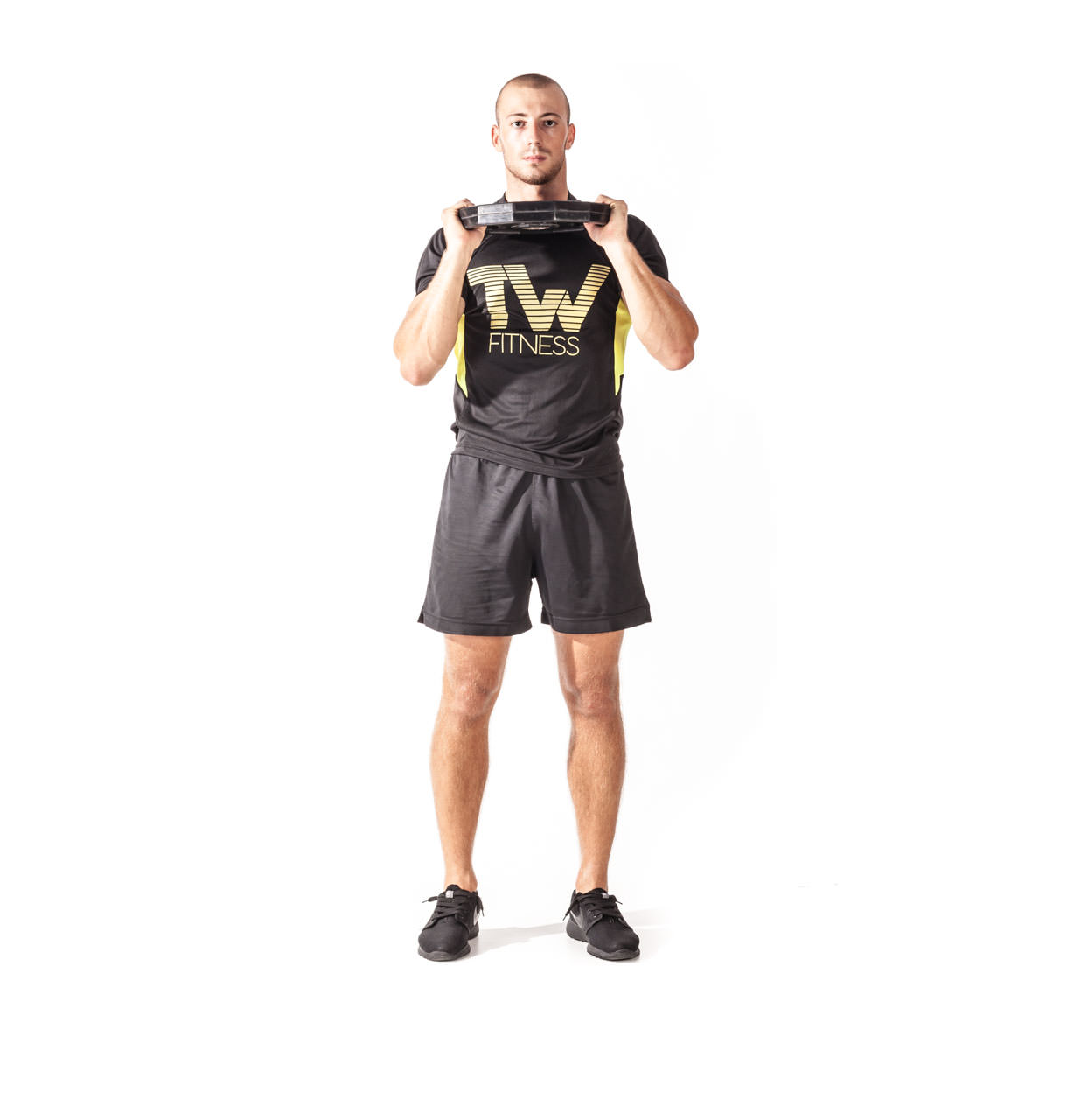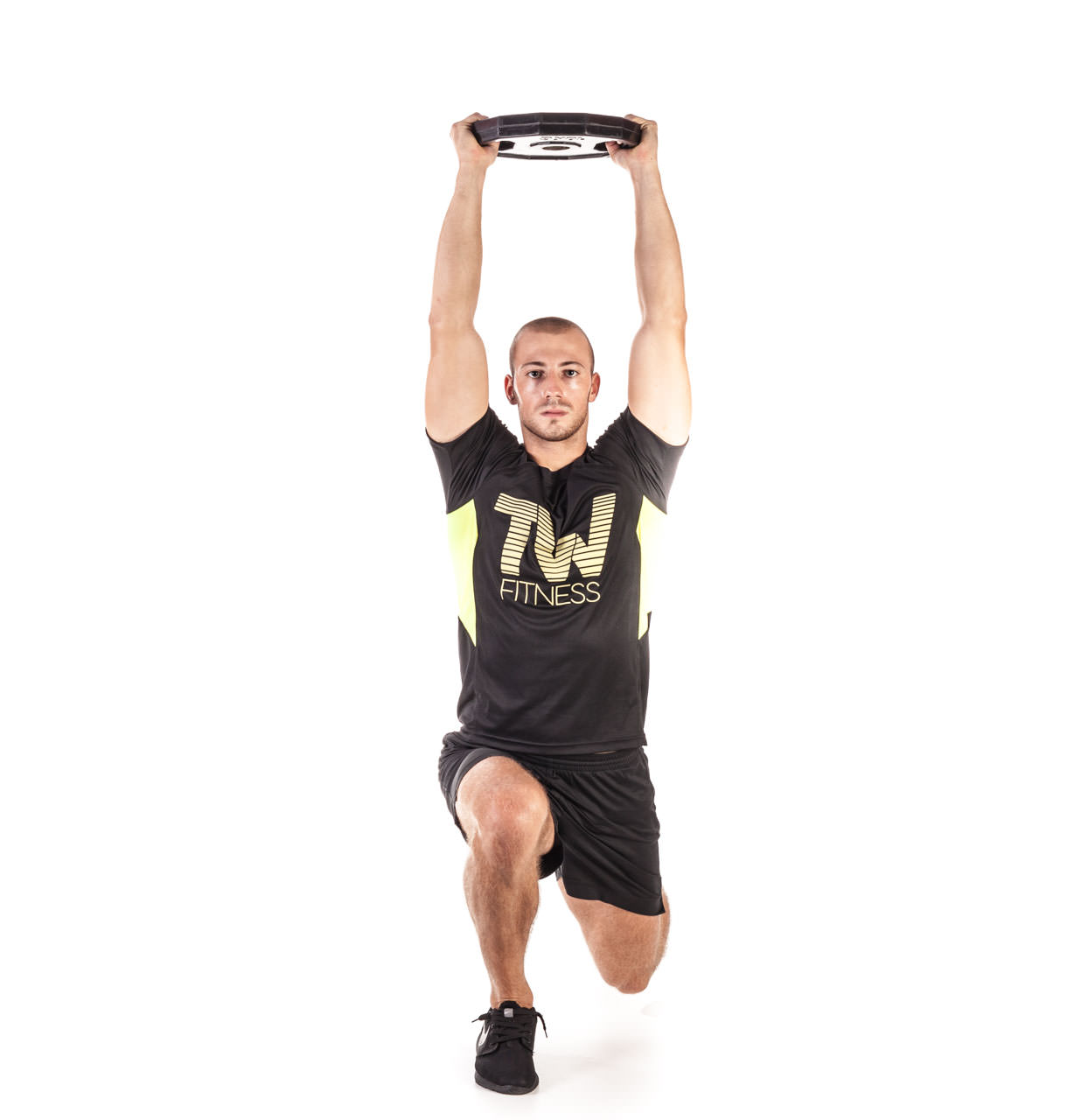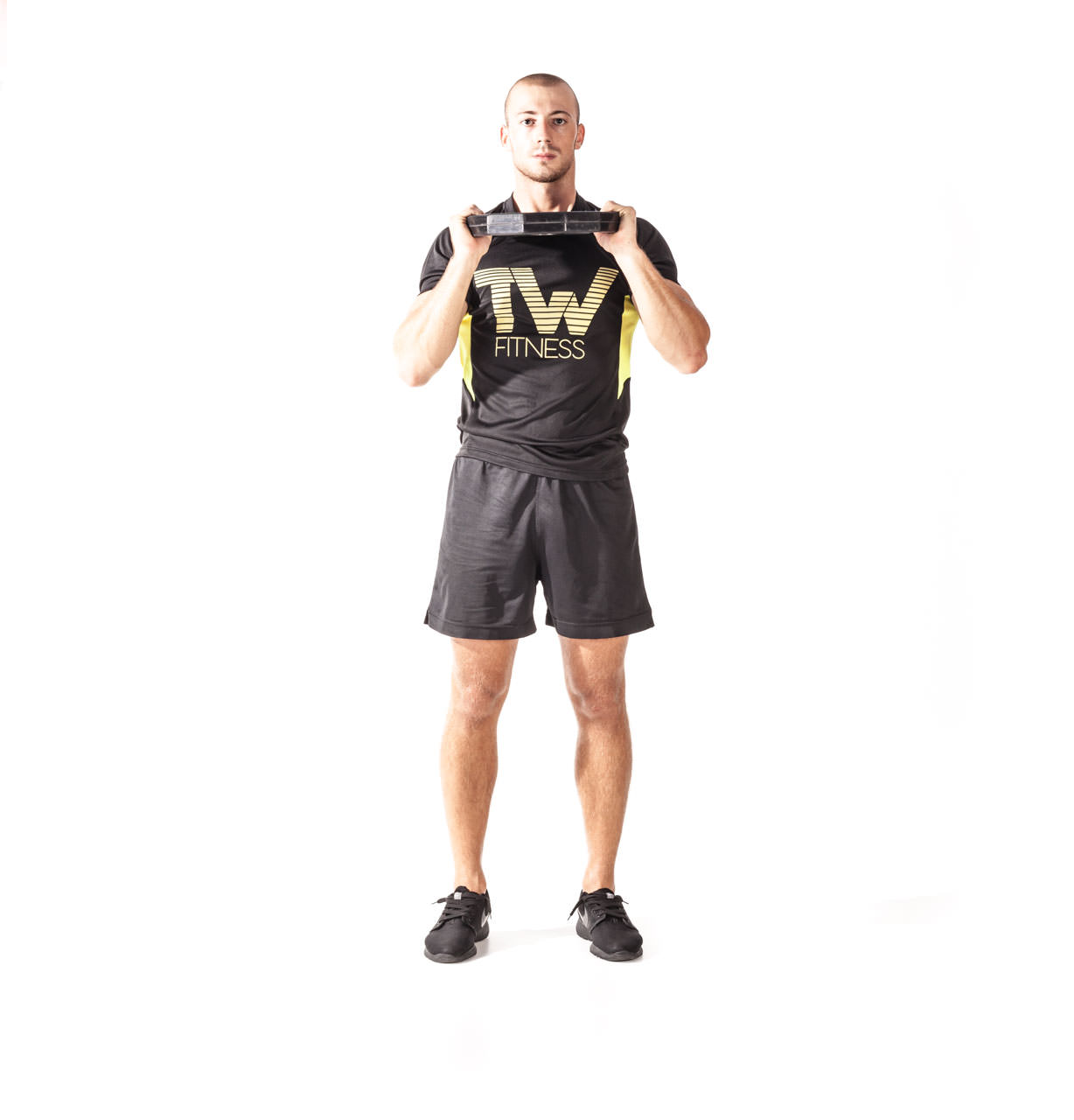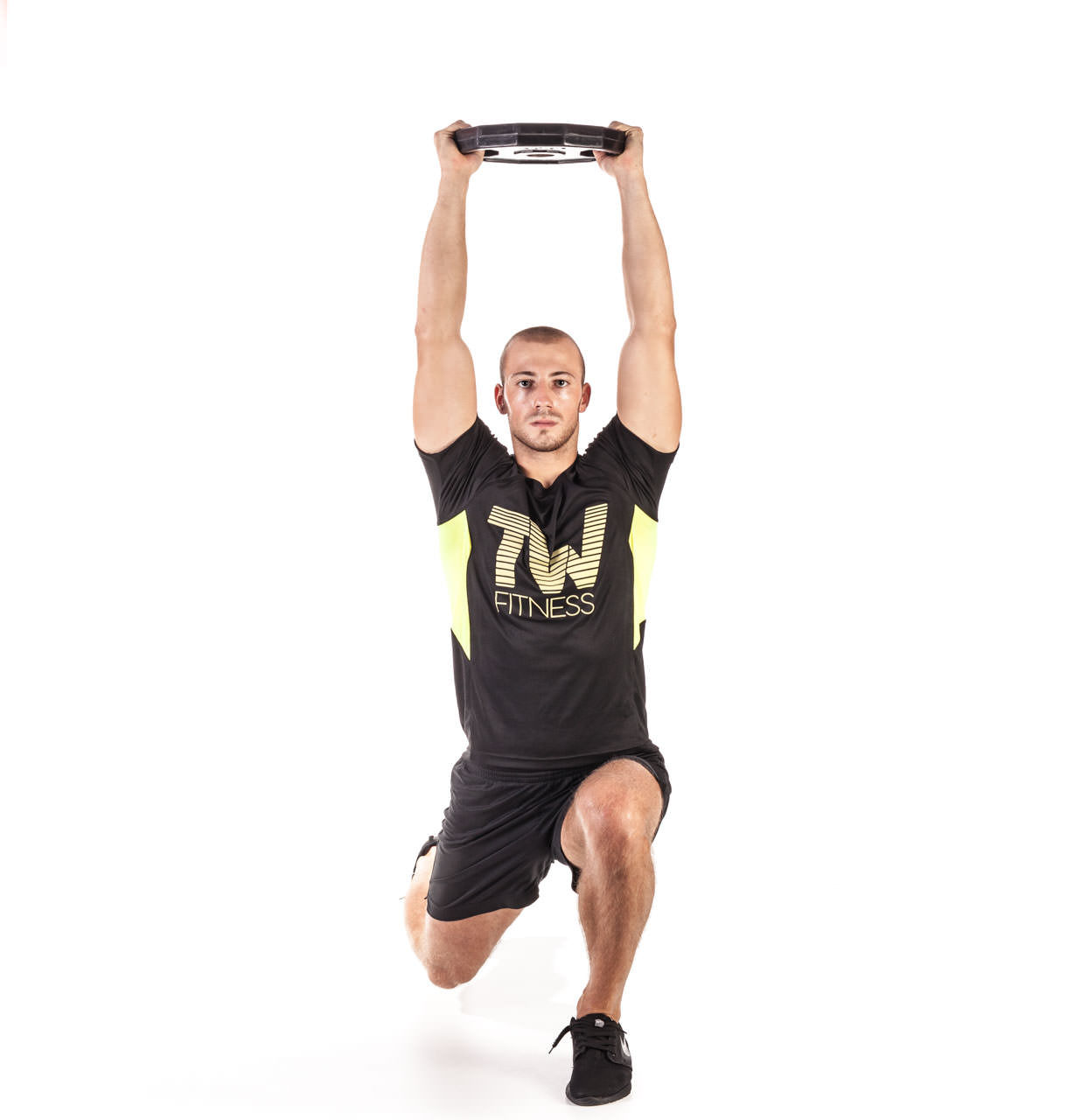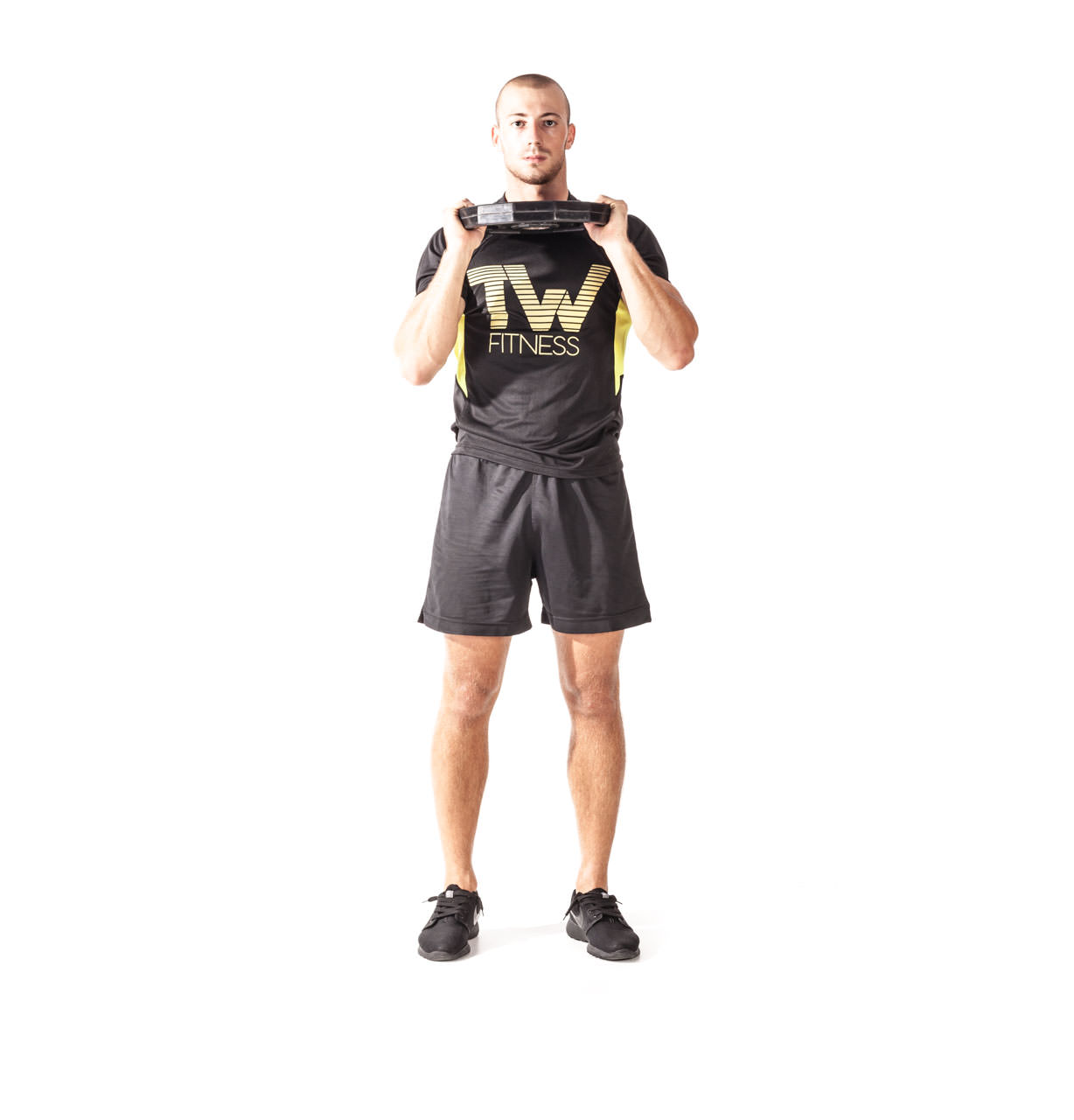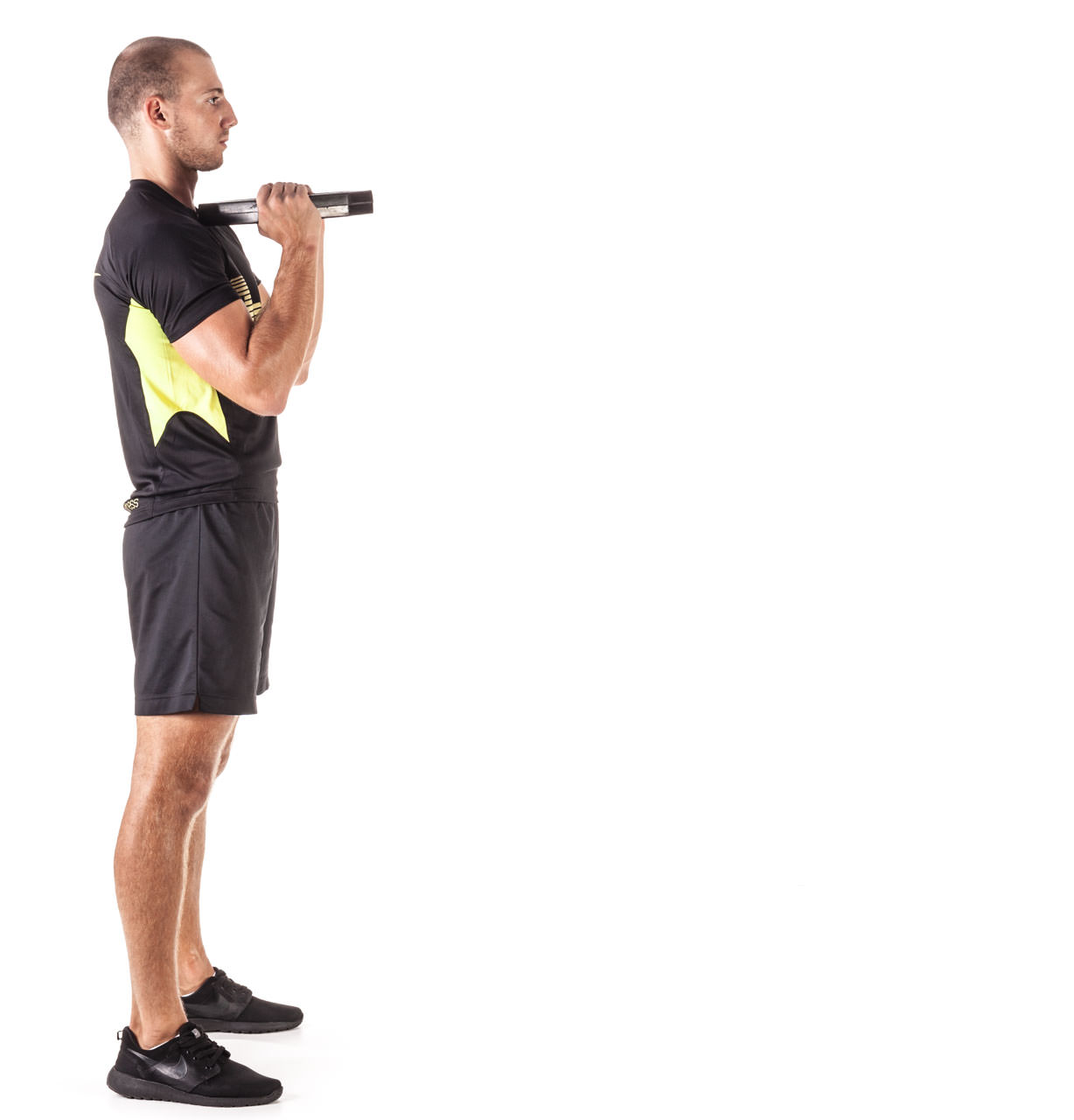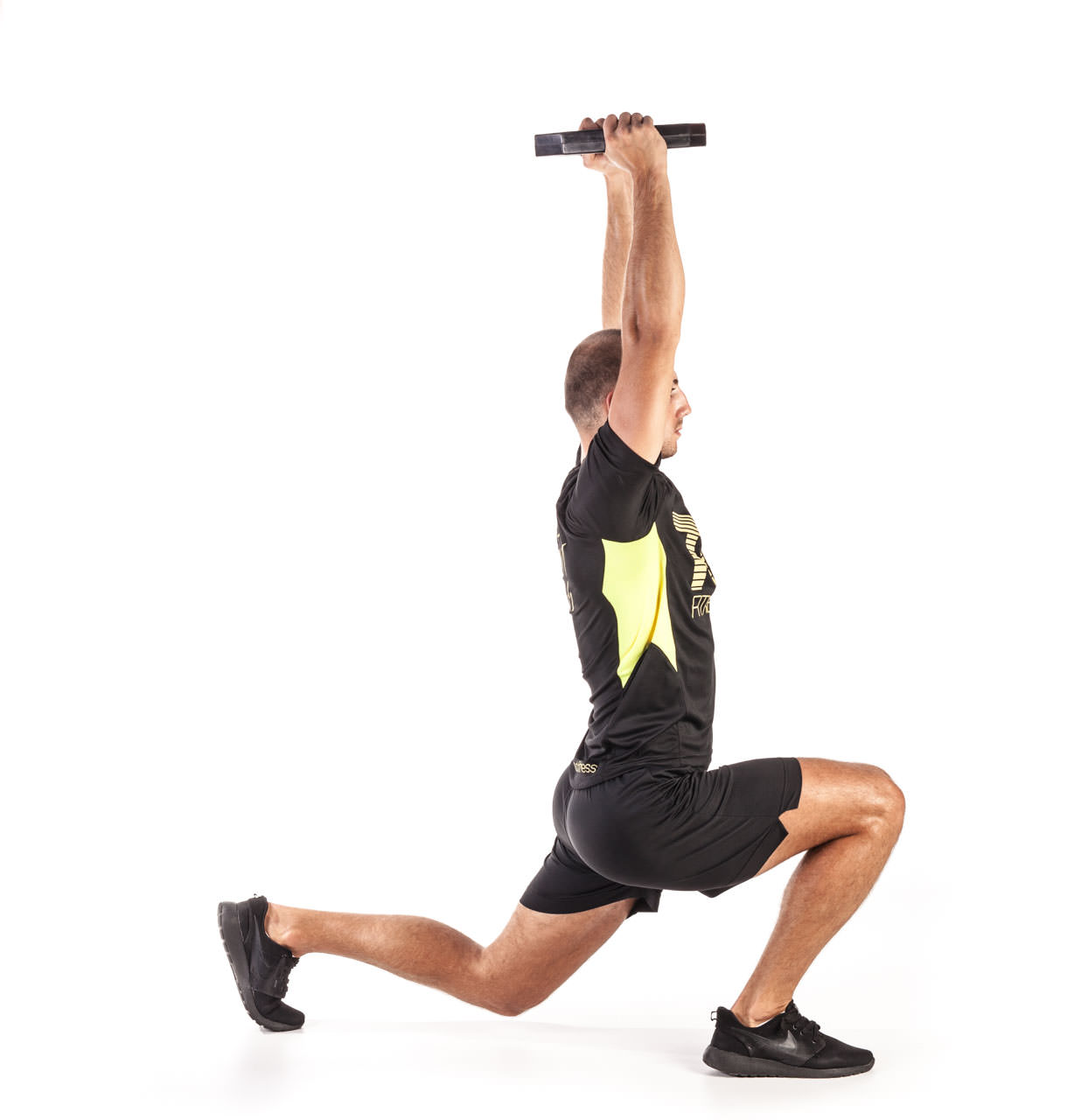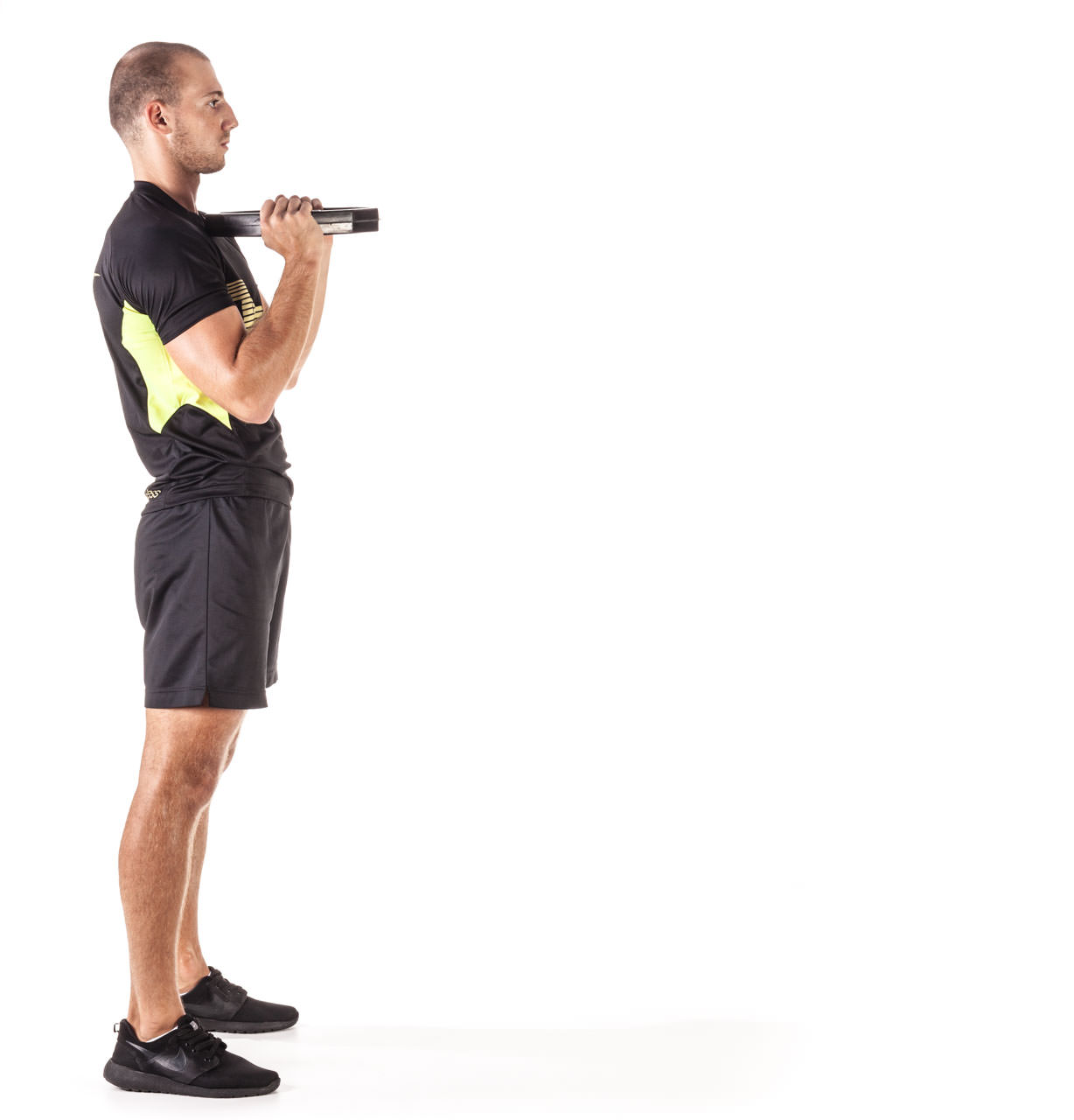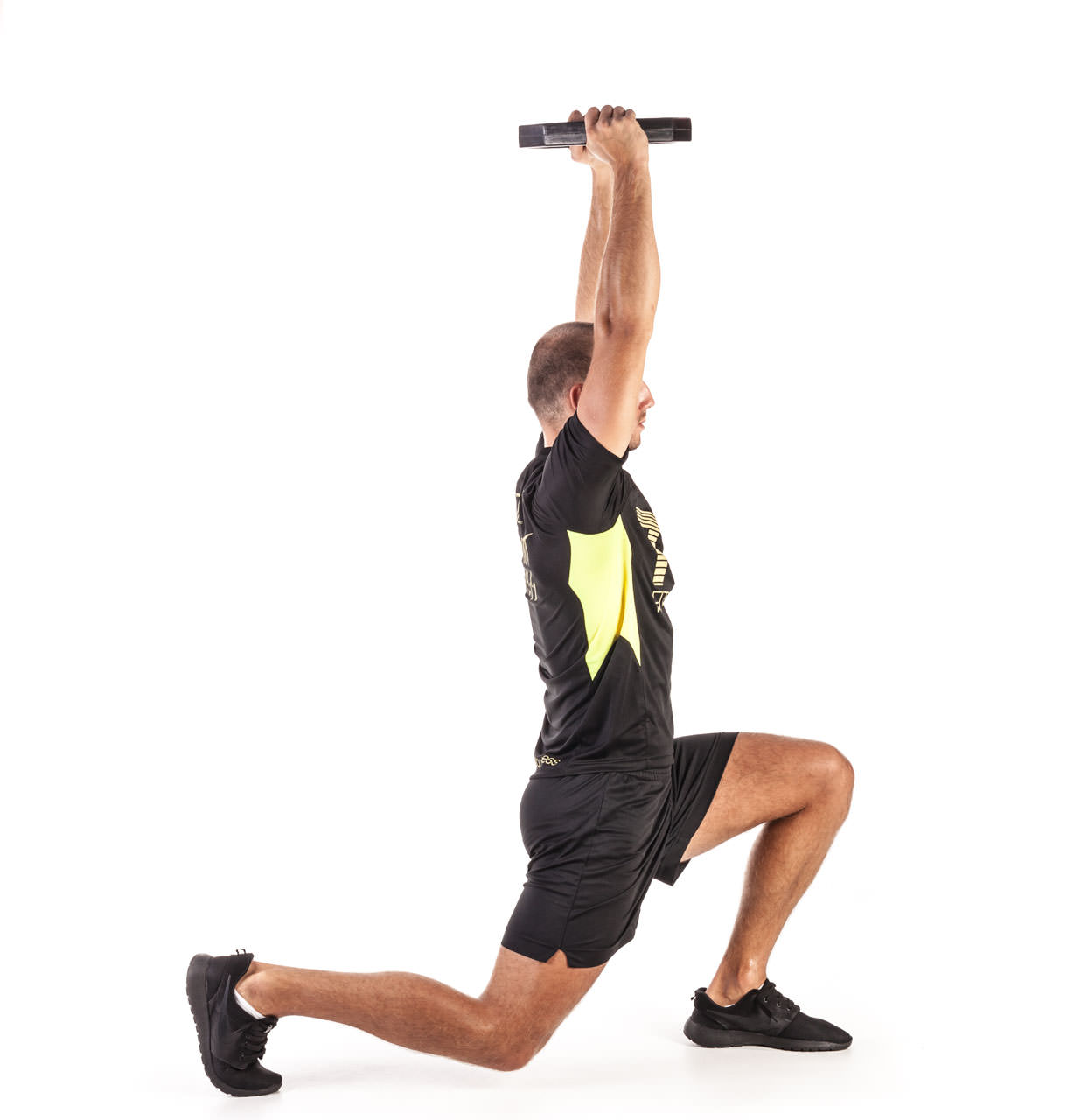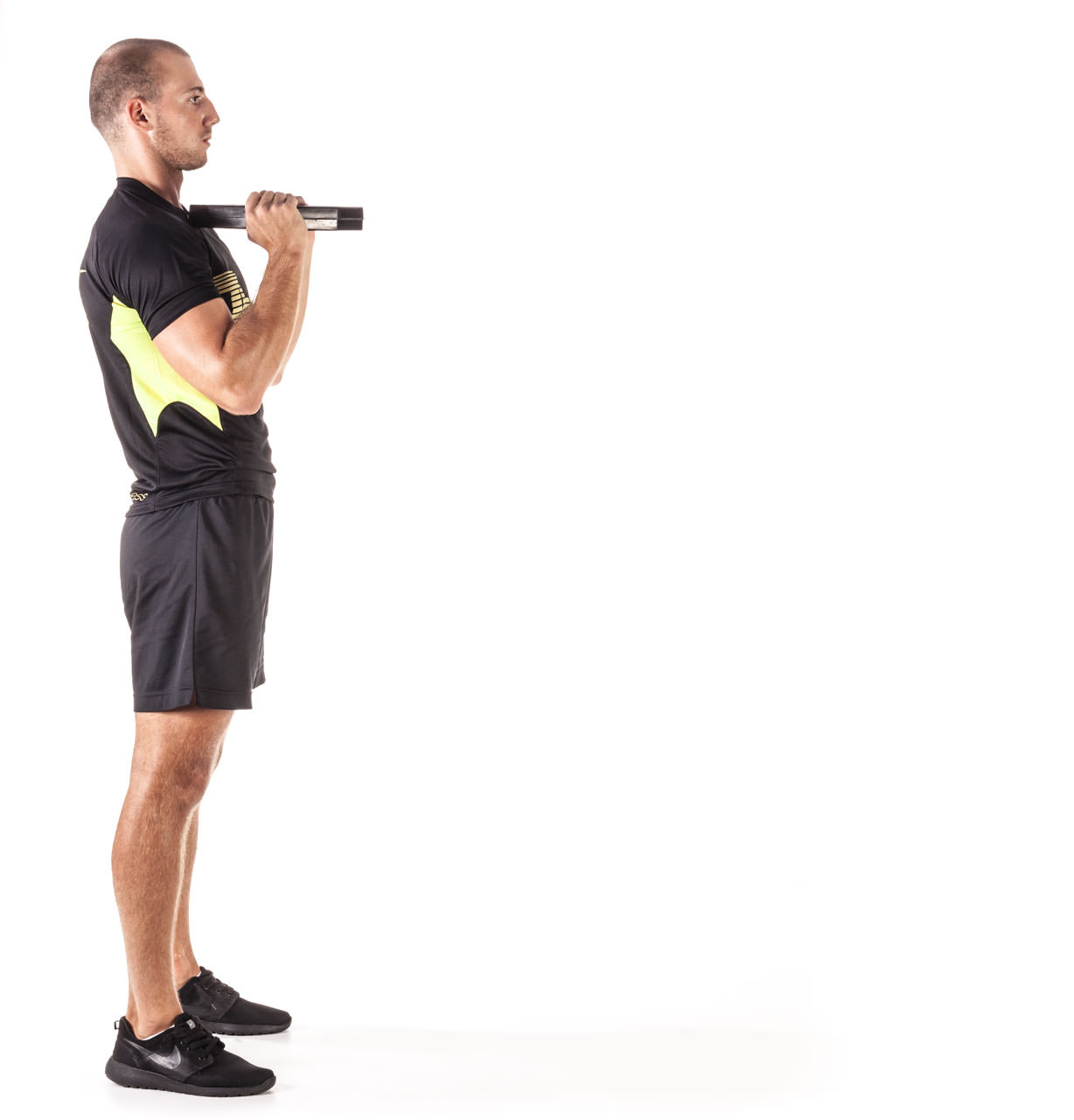 Plate Lunge to Overhead Press
1
Stand with your feet slightly wider than shoulder width apart, holding a plate in front of your neck.
2
Lift right foot off the floor, step into a lunge and lower yourself until your left knee almost touches the floor (right upper leg is parallel to the floor). While you are stepping into a lunge, extending your elbows lift the plate over your head.
3
Go back to the starting position.
4
Repeat the exercise but this time step into a lunge with your left leg.
5
Go back to the starting position and repeat the exercise according to the training plan alternating legs.