Workouts with this exercise
Primary muscles
Upper Leg
Secondary muscles
Glutes
Equipment
Plate
Exercise description
Male exercise for the gym.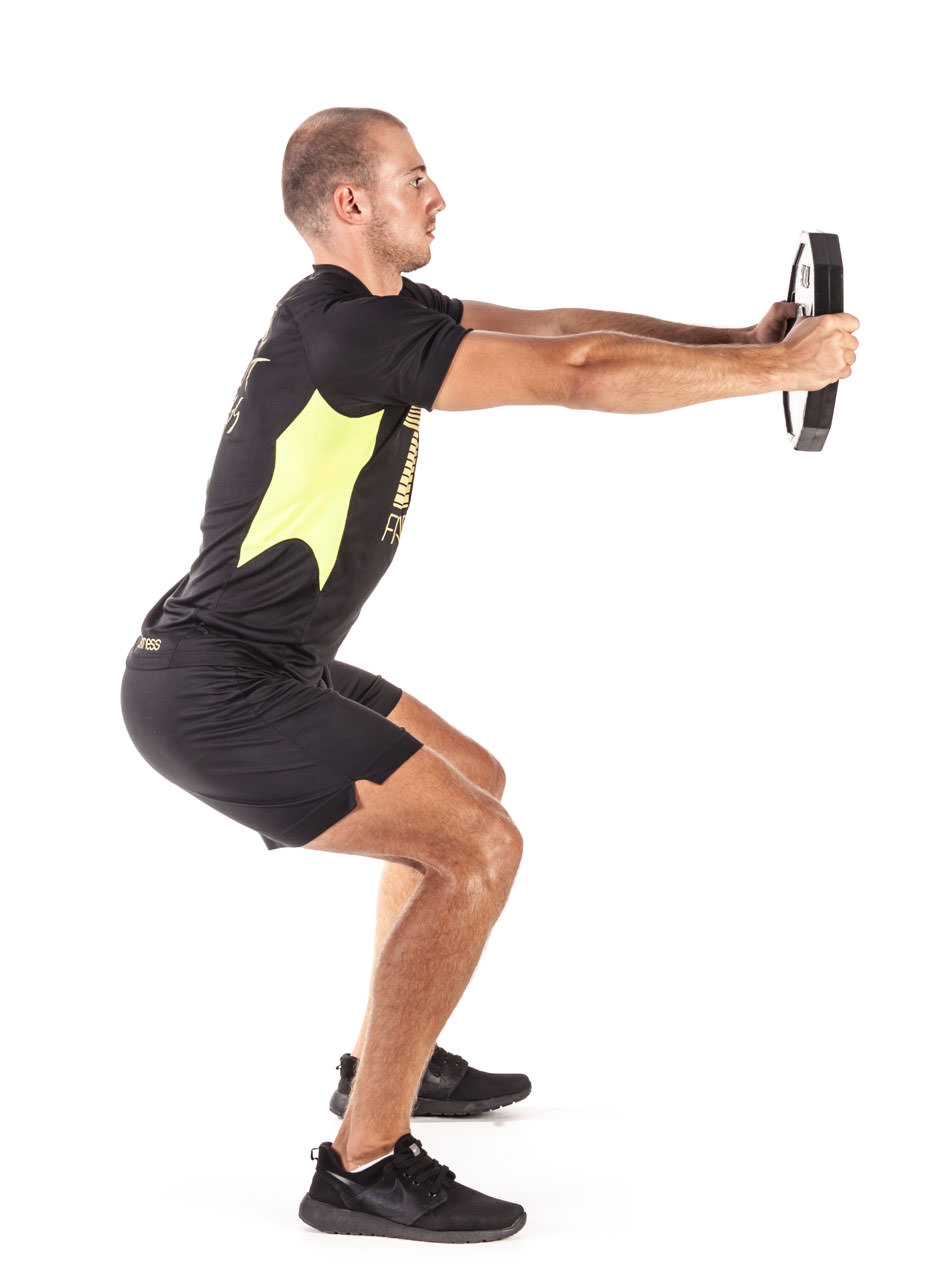 Plate Squat Endurance
1
Take a plate. Stand with your feet shoulder width apart. Hold the plate with your extended arms at arm's length. Raise the plate to the front until your arms are parallel to the floor.
2
Squat down lowering your but and bending at the hips. You thighs should be parallel to the floor. Hold this position as long as it is written in the training plan.