Workouts with this exercise
Primary muscles
Shoulder
Secondary muscles
Abs
Upper Leg
Equipment
Plate
Exercise description
Male exercise for the gym.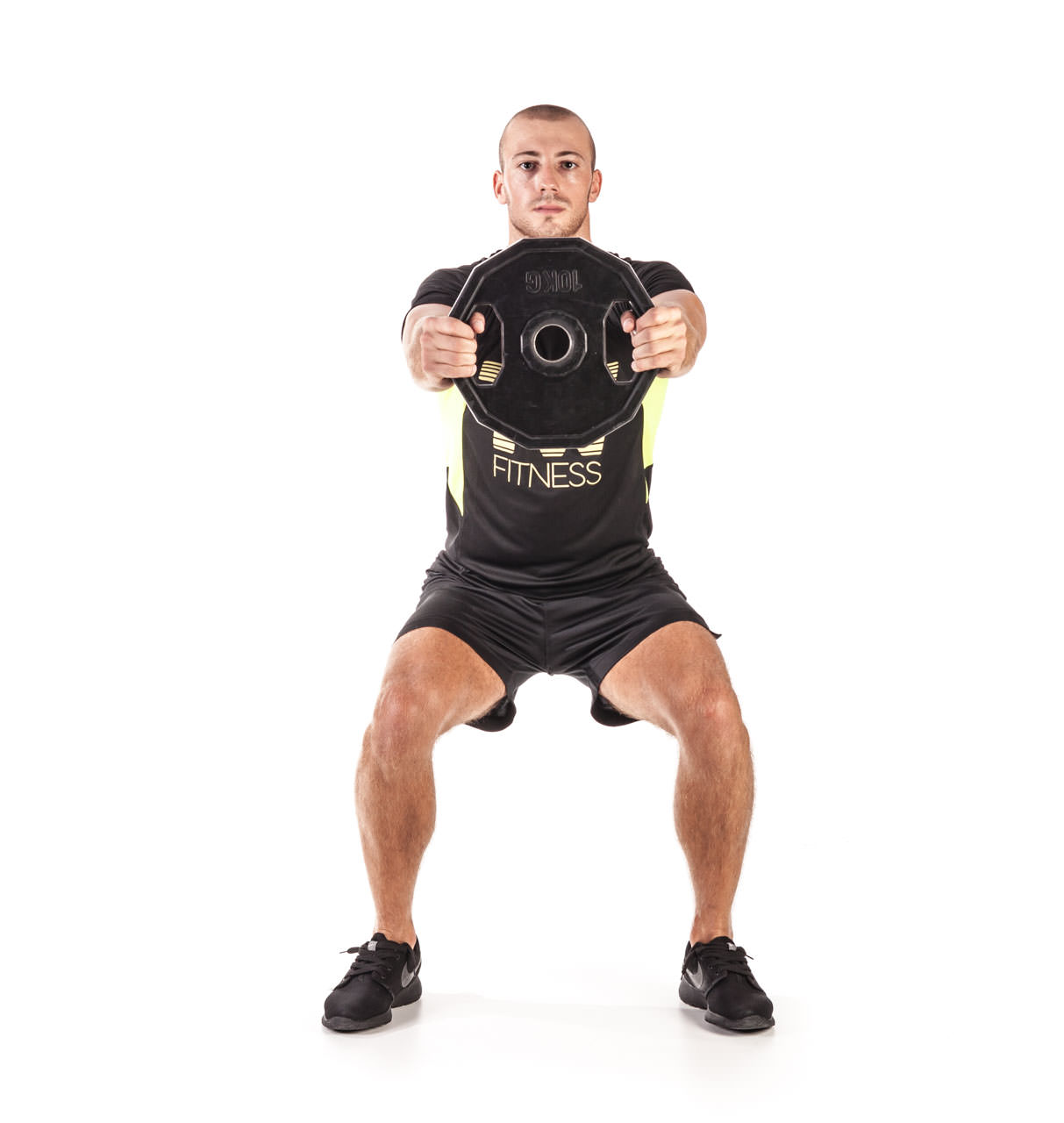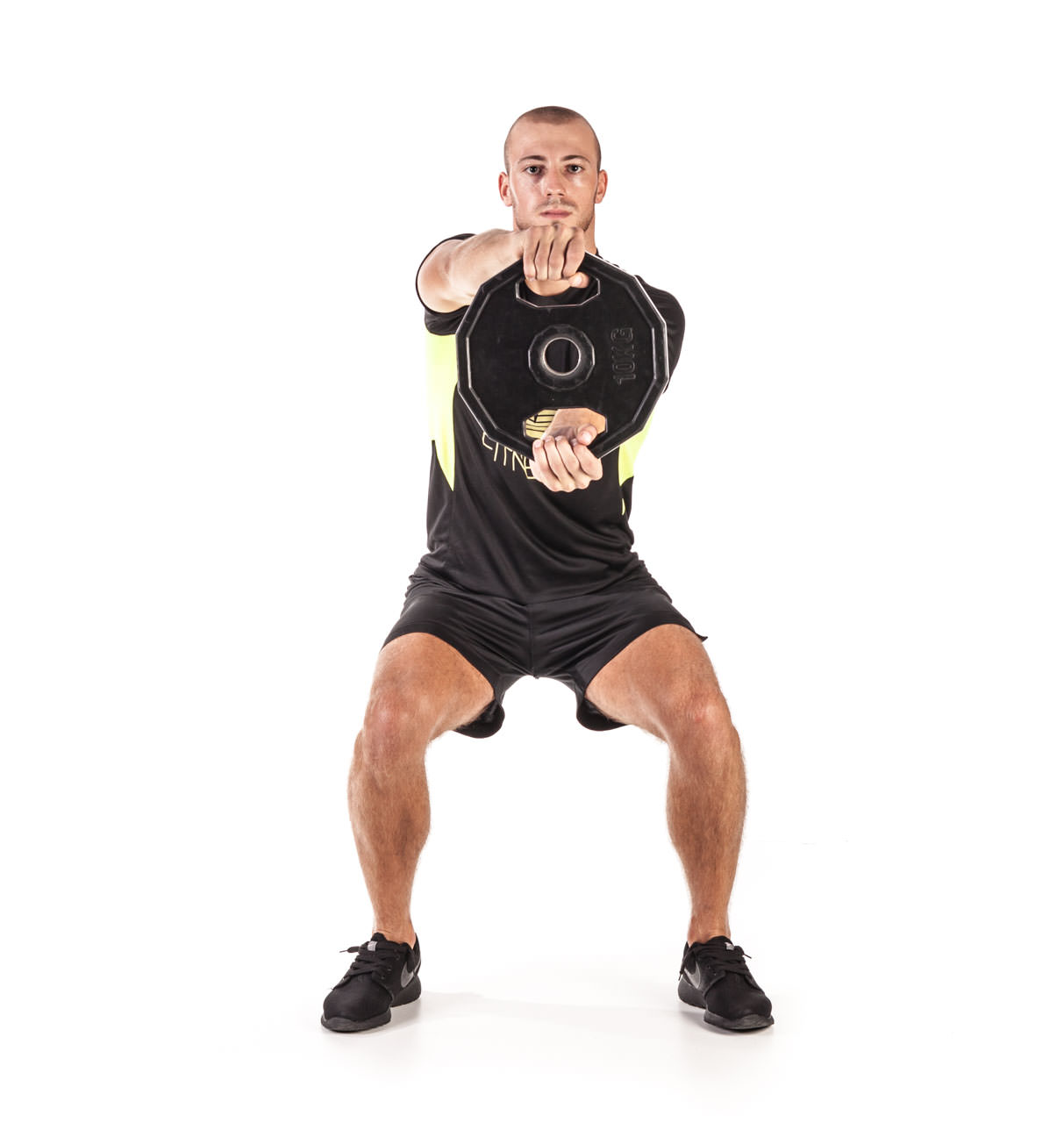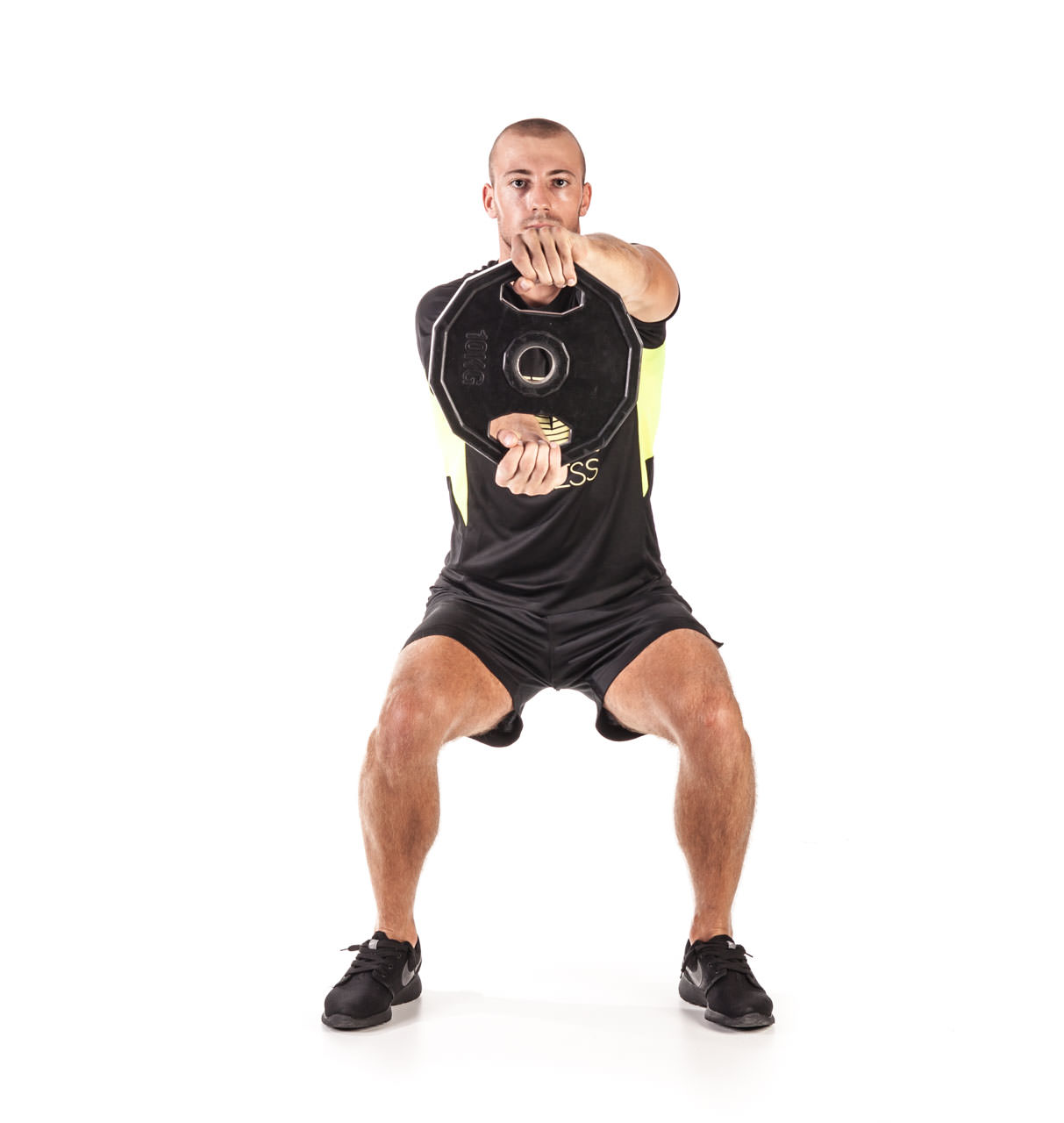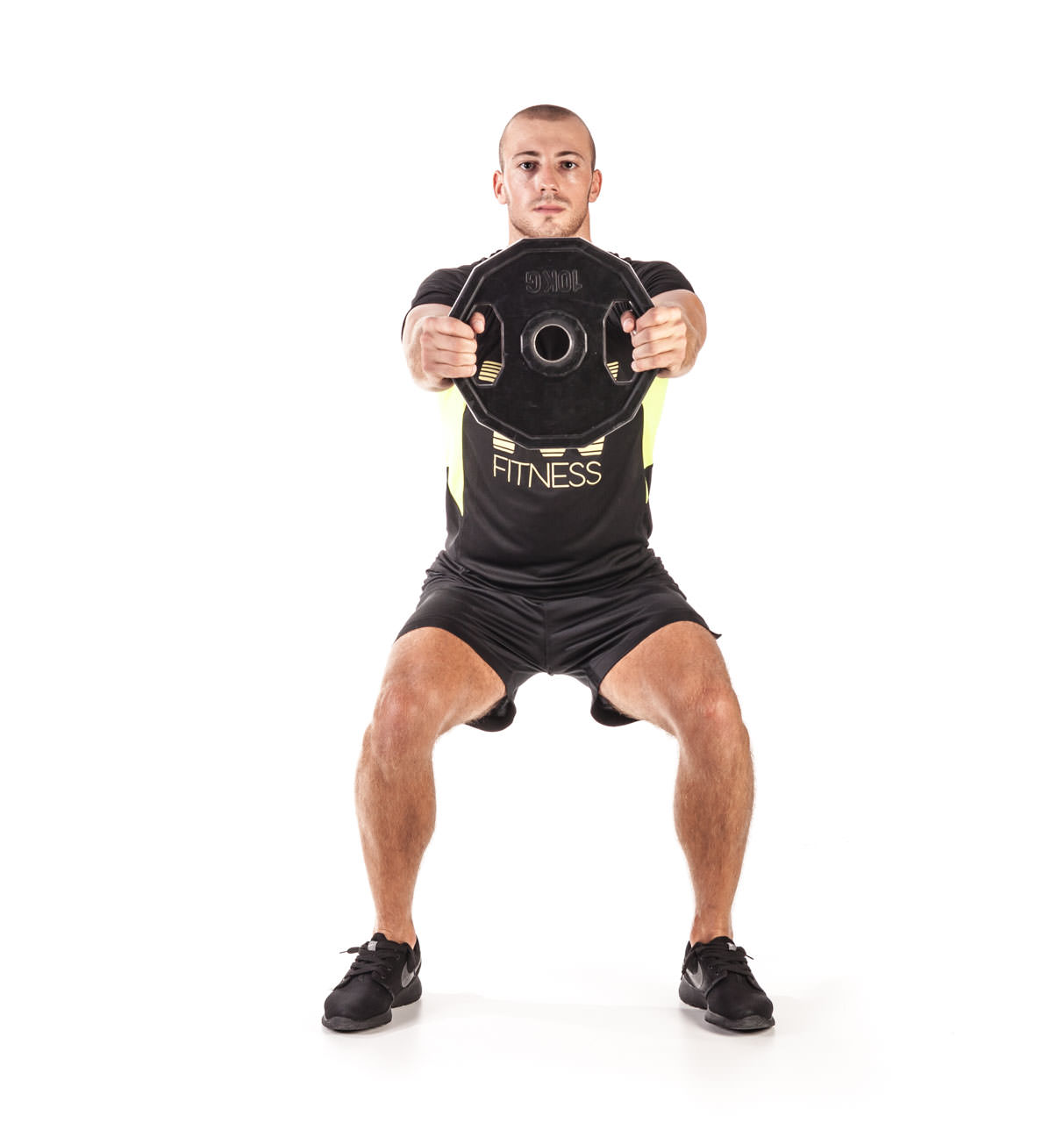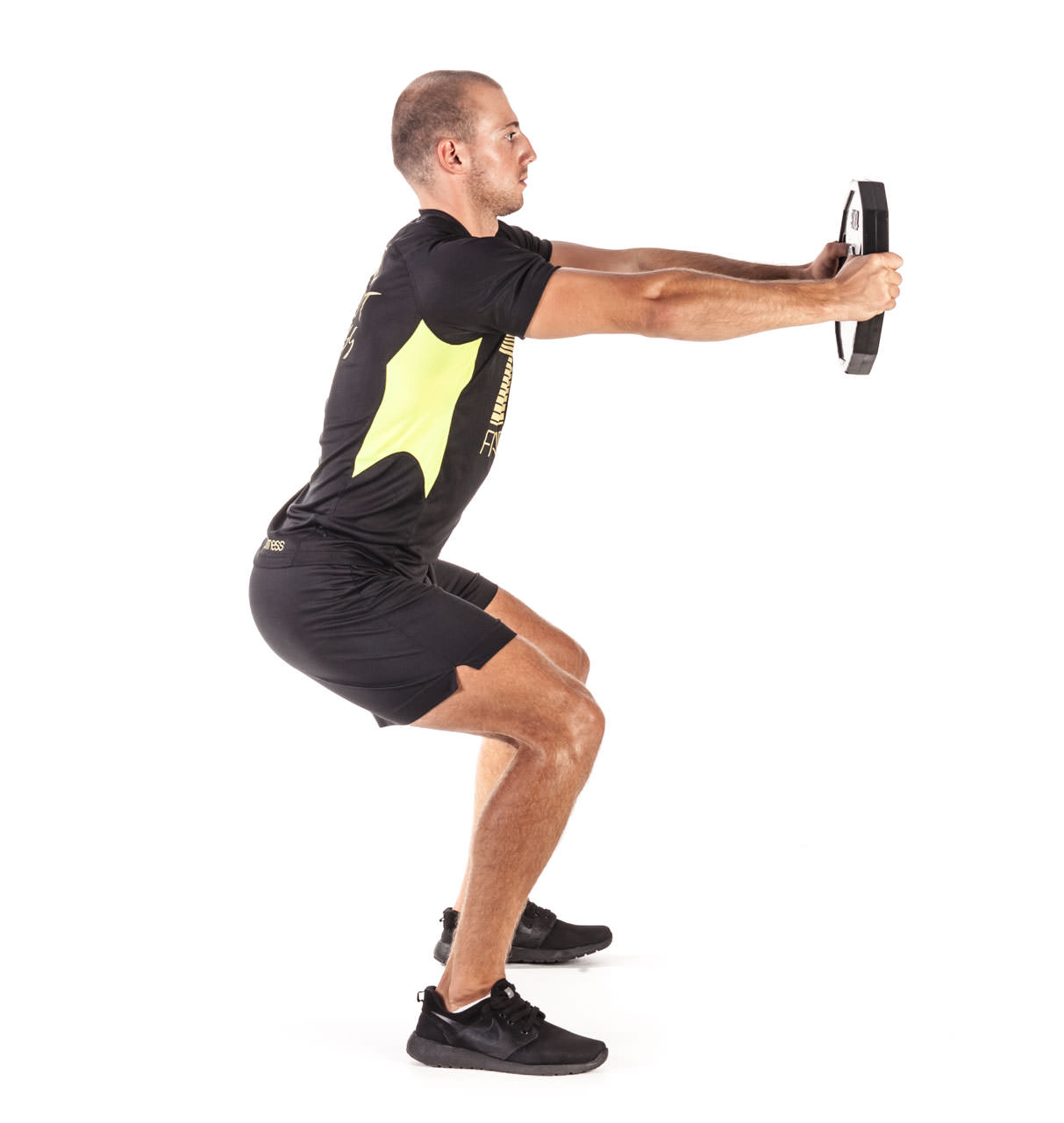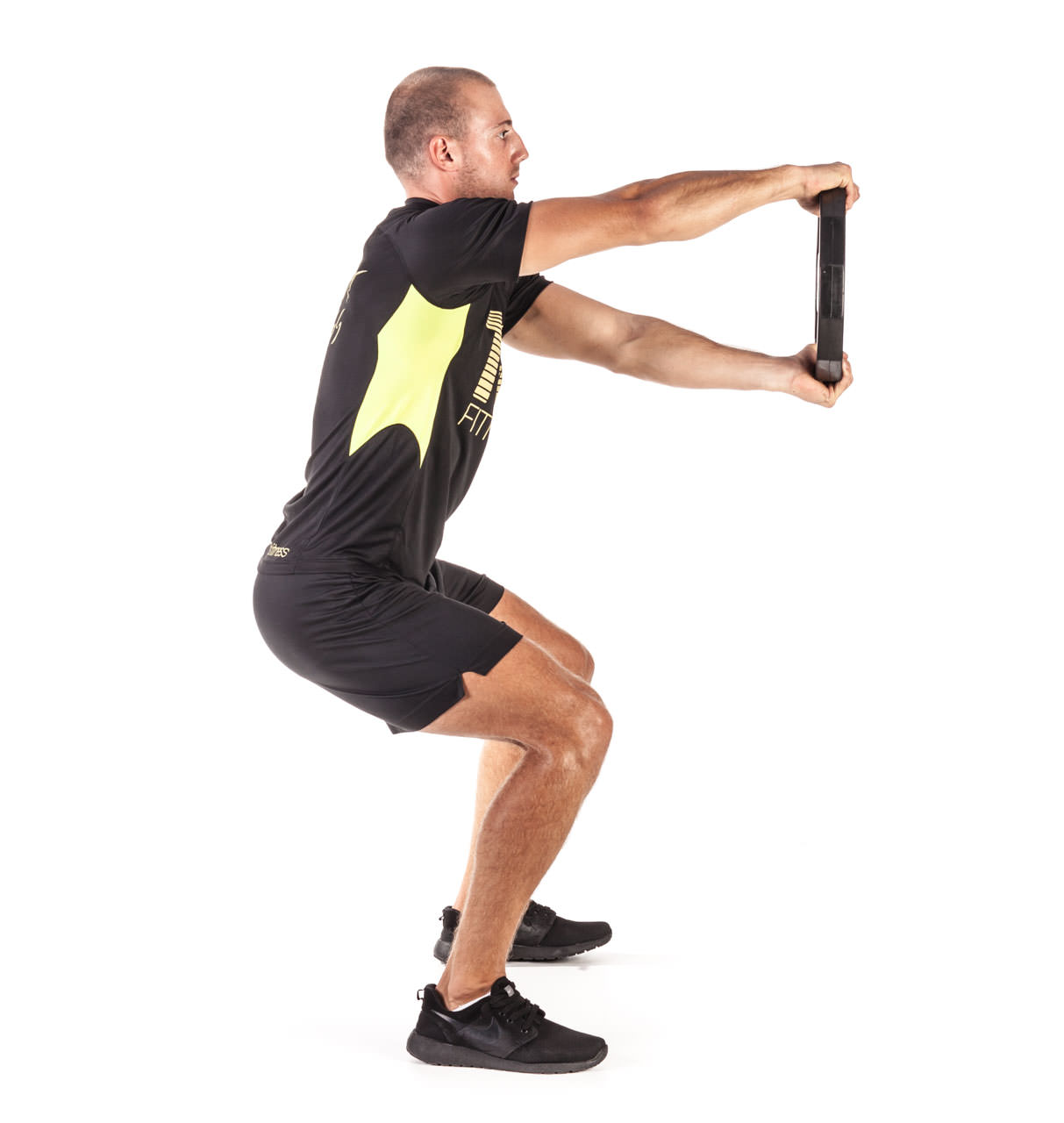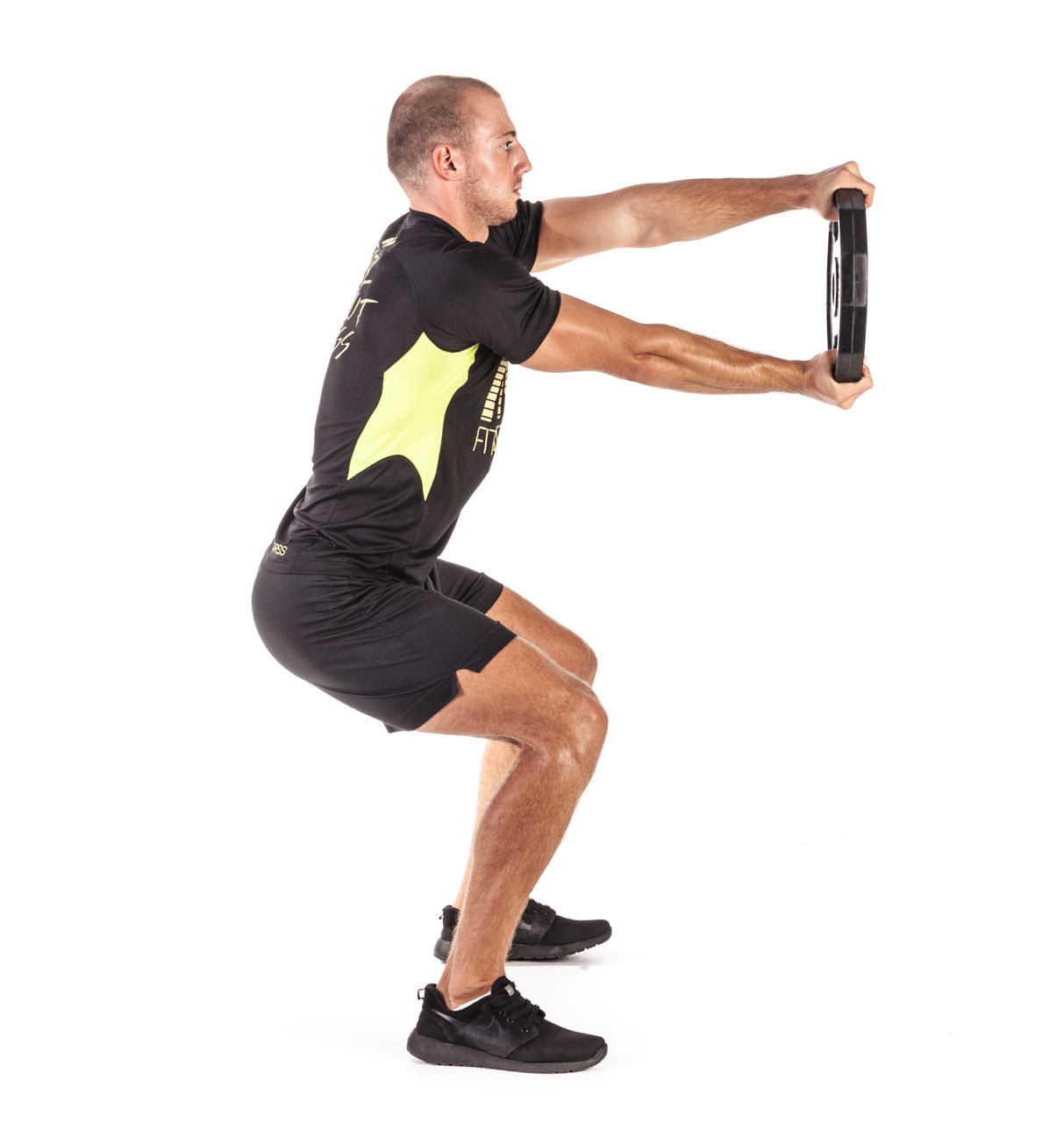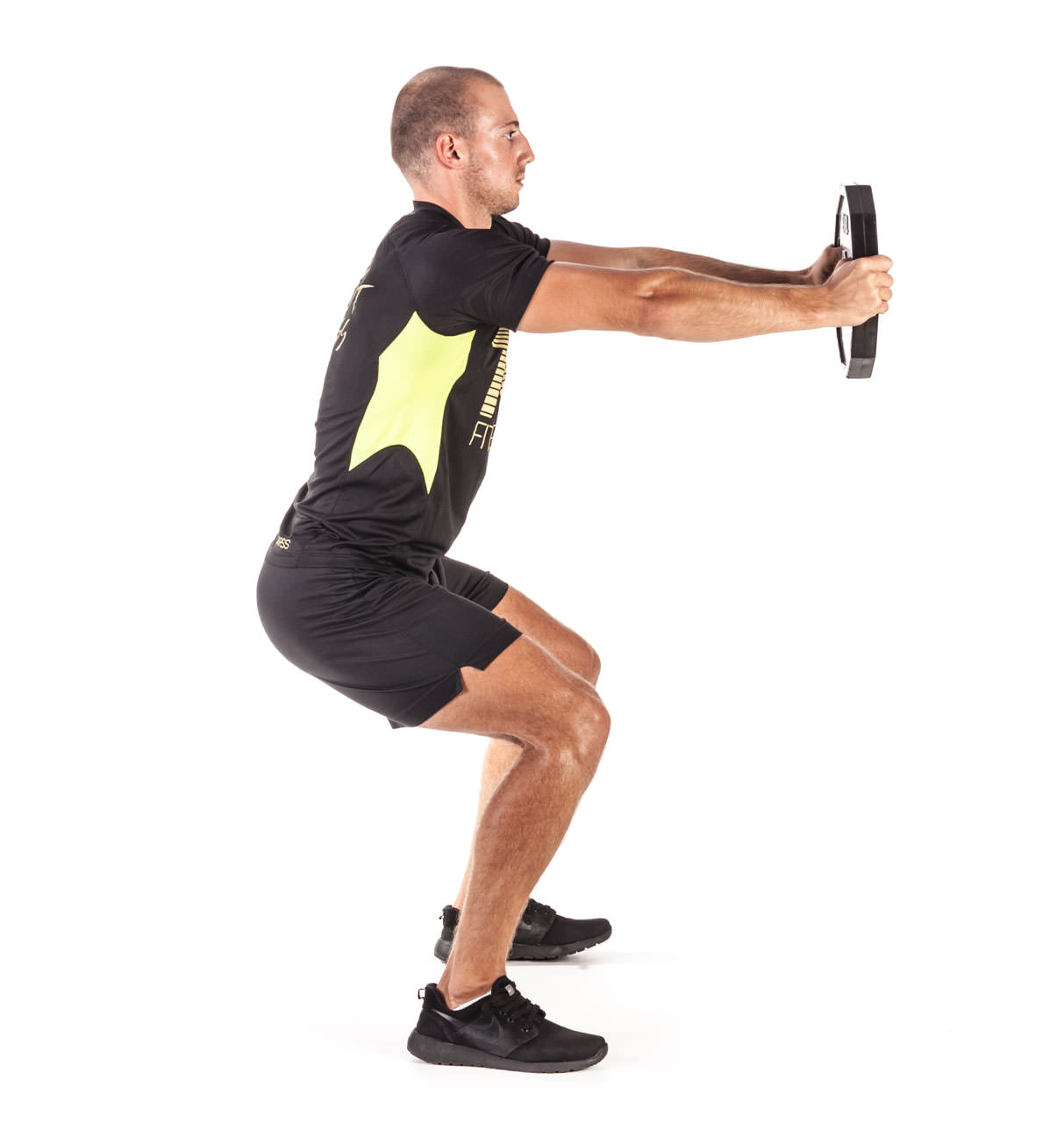 Plate Driver
1
Take a plate. Stand with your feet shoulder width apart. Hold the plate from the sides in front of the body with the elbows extended. Lower yourself in a half squat and stay in this position during the whole exercise.
2
Twist the plate to one side so that one hand is on the top and the other on the bottom of the plate.
3
Return to the start position and then twist in the opposite direction.
4
Return the plate to the start position and repeat the exercise according to the training plan twisting to the both sides alternately.