Workouts with this exercise
Primary muscles
Shoulder
Triceps
Biceps
Equipment
Plate
Exercise description
Male exercise for the gym.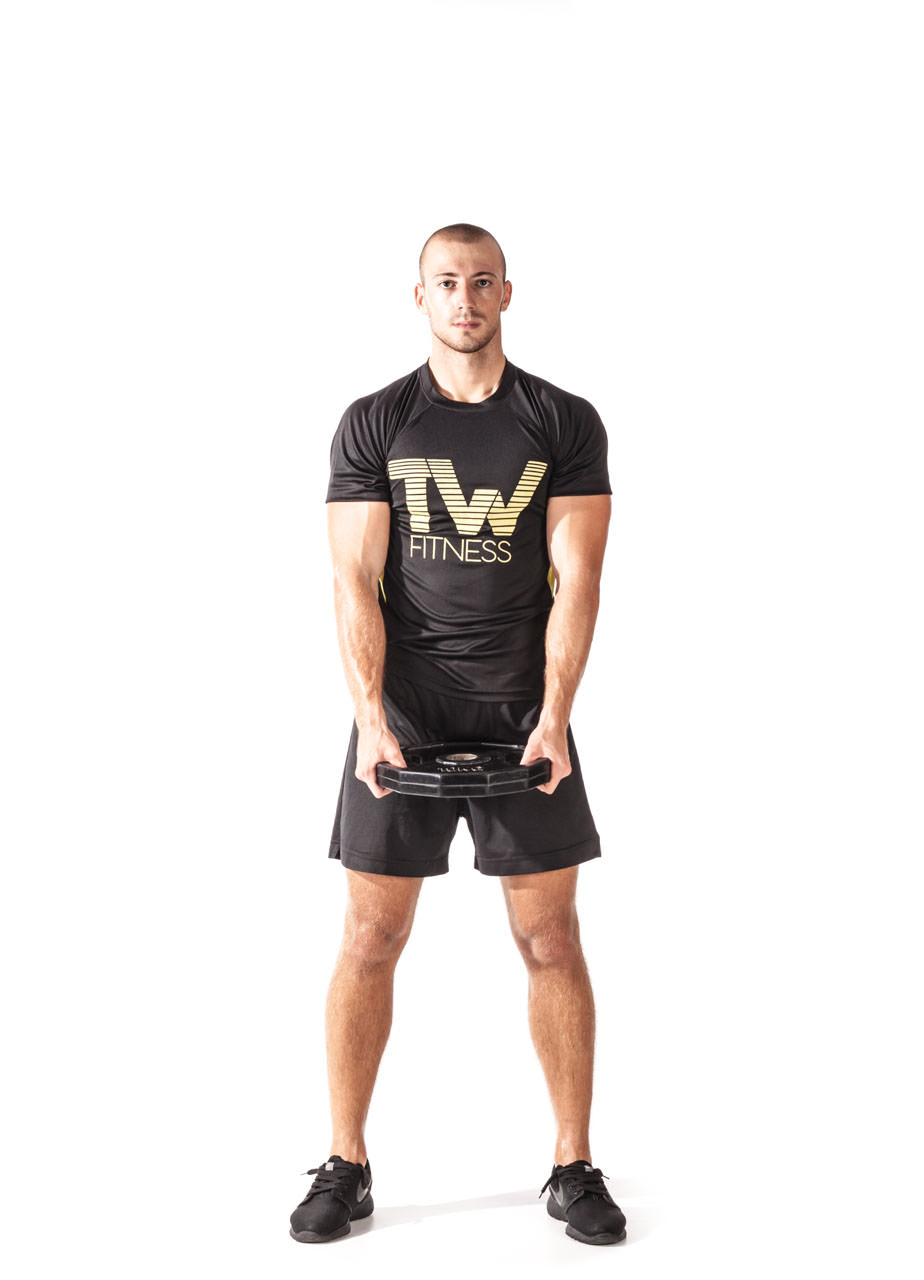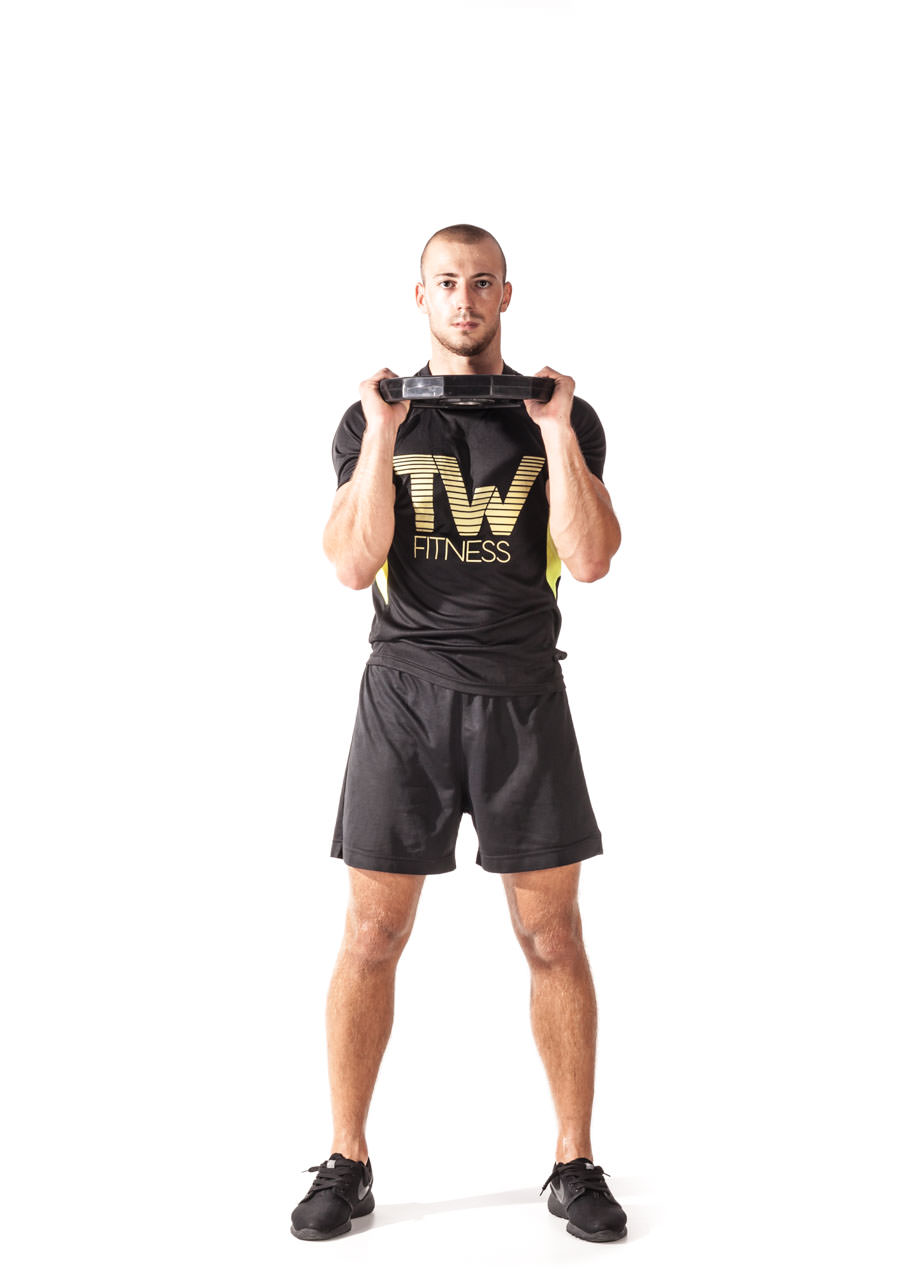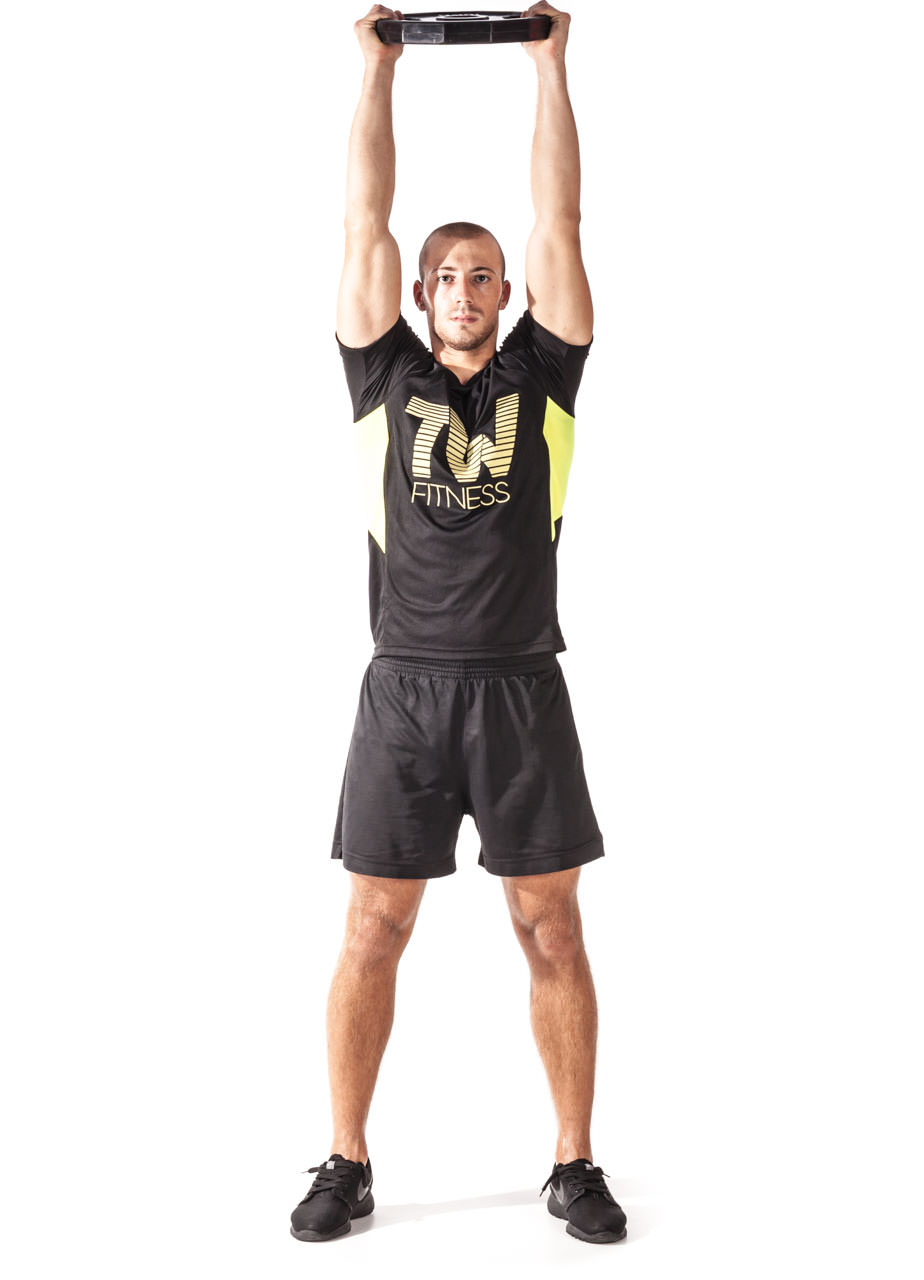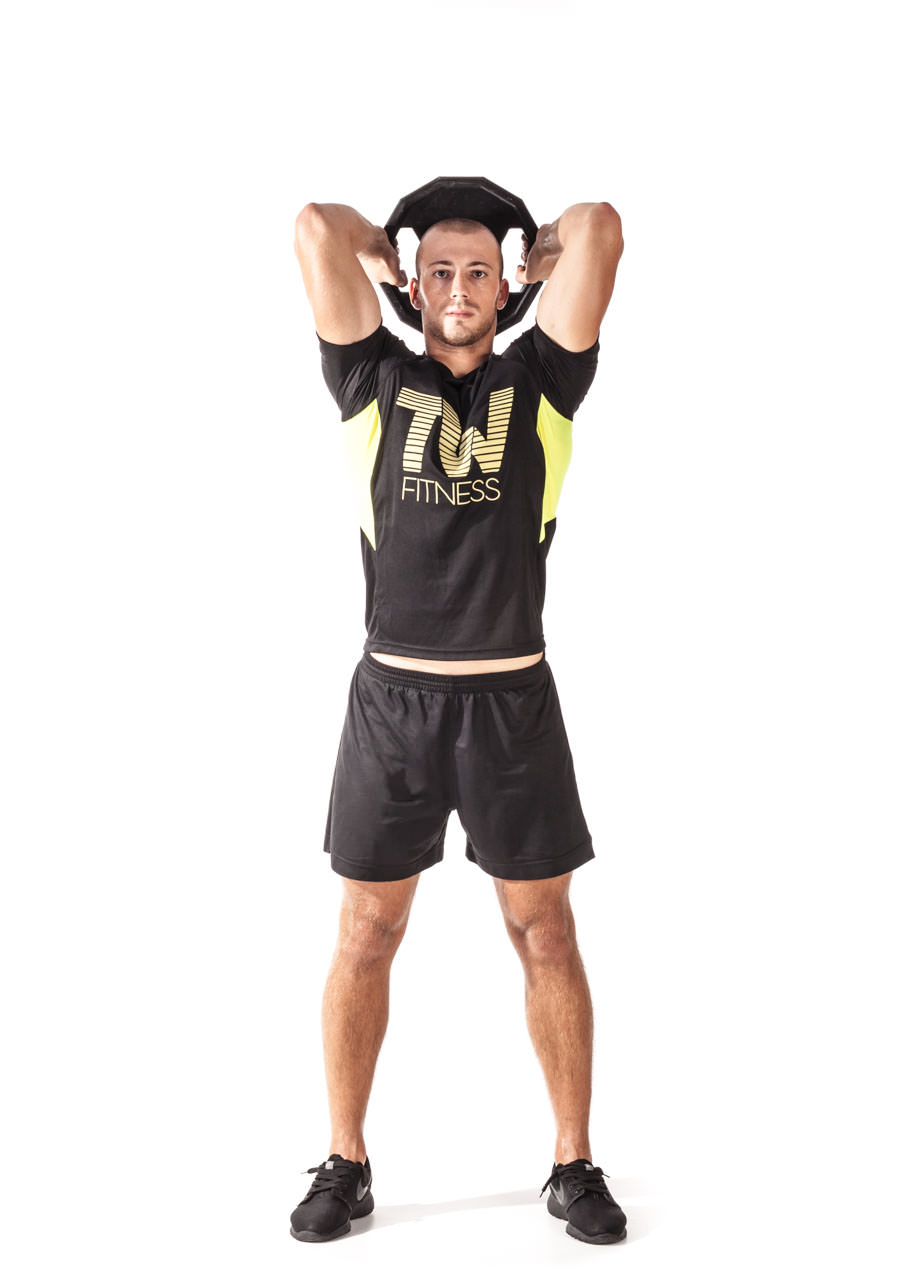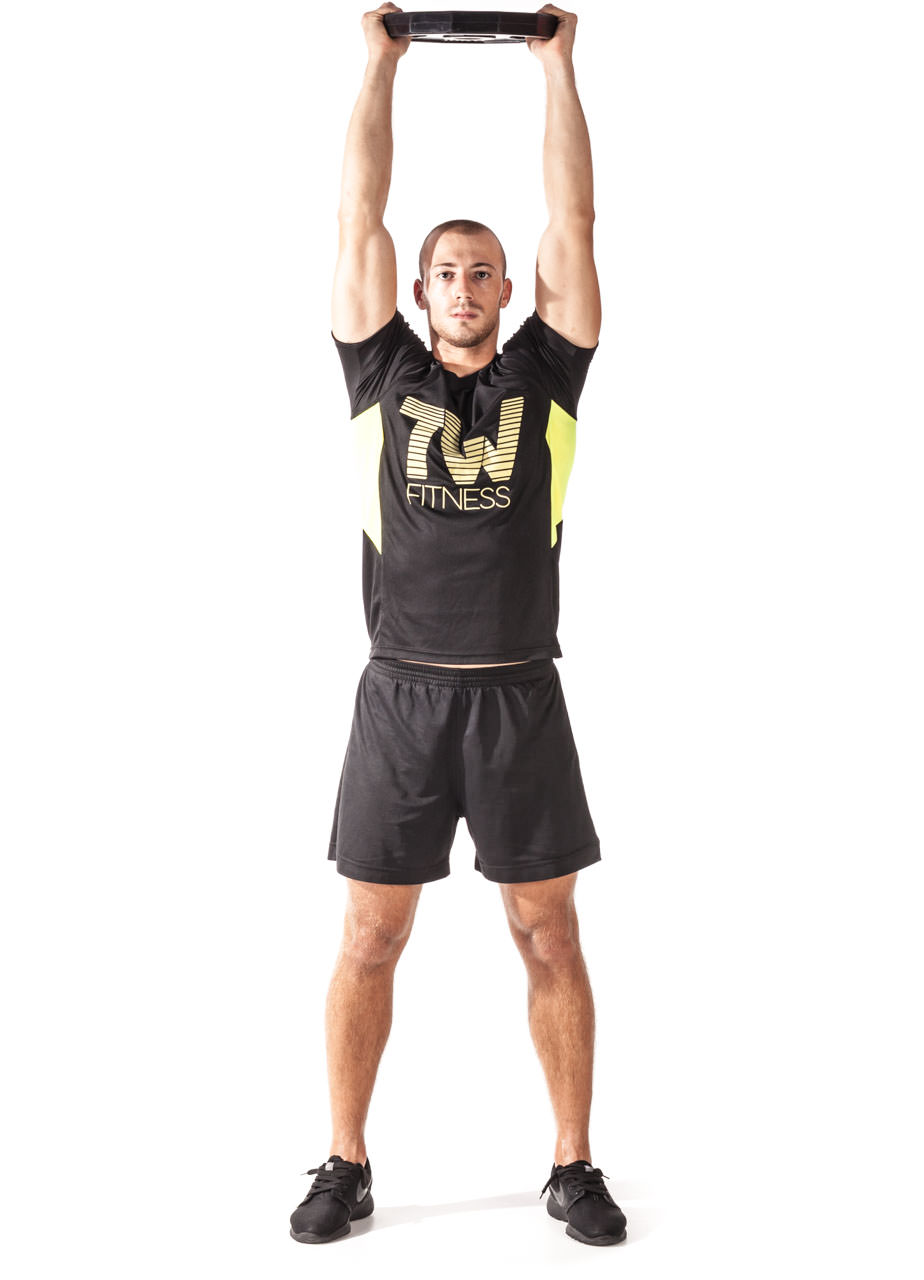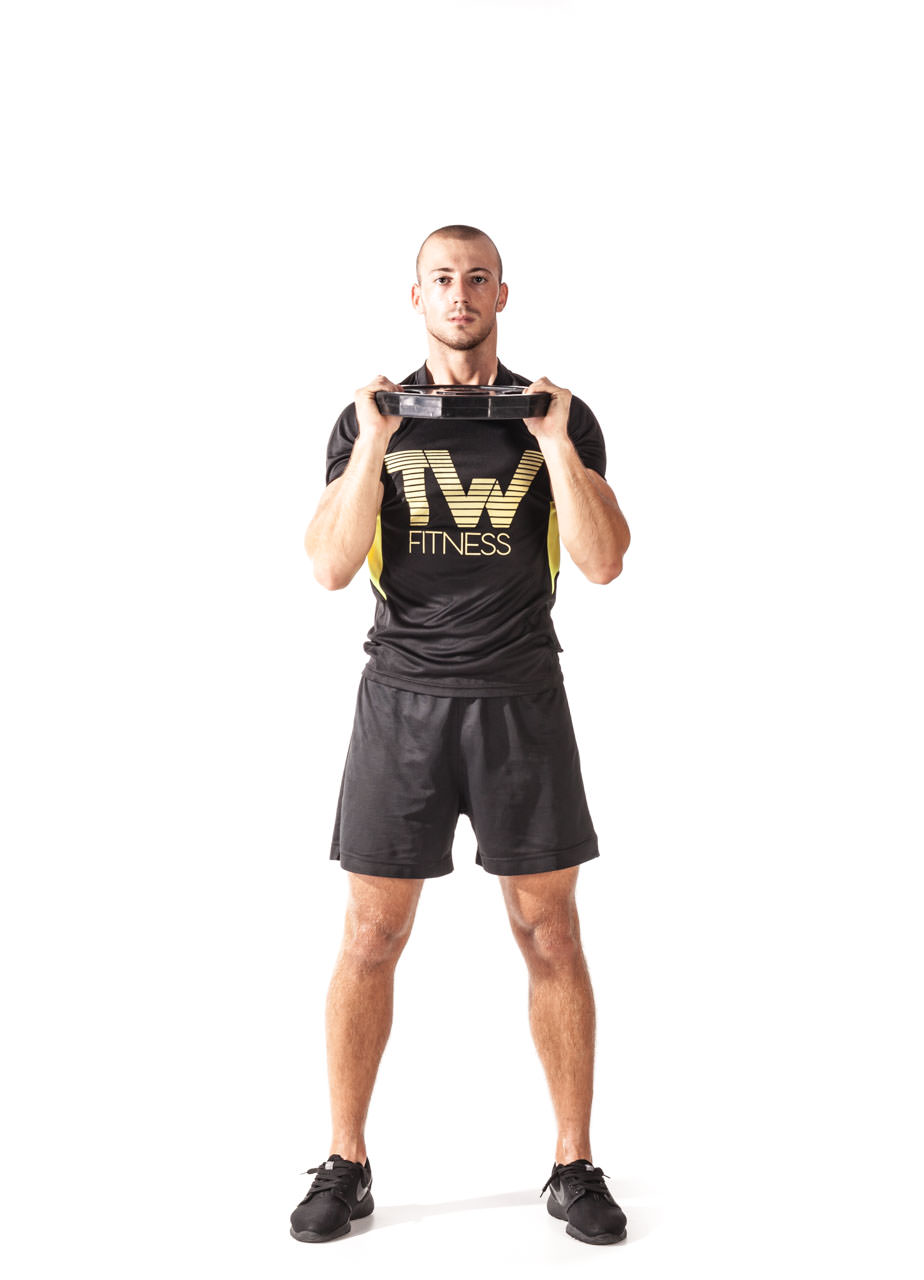 Plate Cycle (Raise and Triceps Press)
1
Take a plate. Stand with your feet shoulder width apart. Hold the plate from the sides at arm's length and lowered in front of the body.
2
Bending the elbows raise your forearms with the plate to your chest. Your biceps should touch the forearms.
3
Extending the elbows raise the plate overhead.
4
Lower the plate behind the head, keeping the elbows high.
5
Raise the plate back over your head by extending the elbows.
6
Lower the plate back down to the starting position and repeat the exercise according to the training plan.