Workouts with this exercise
Primary muscles
Upper Leg
Secondary muscles
Glutes
Equipment
Kettlebell
Exercise description
Male exercise for the gym.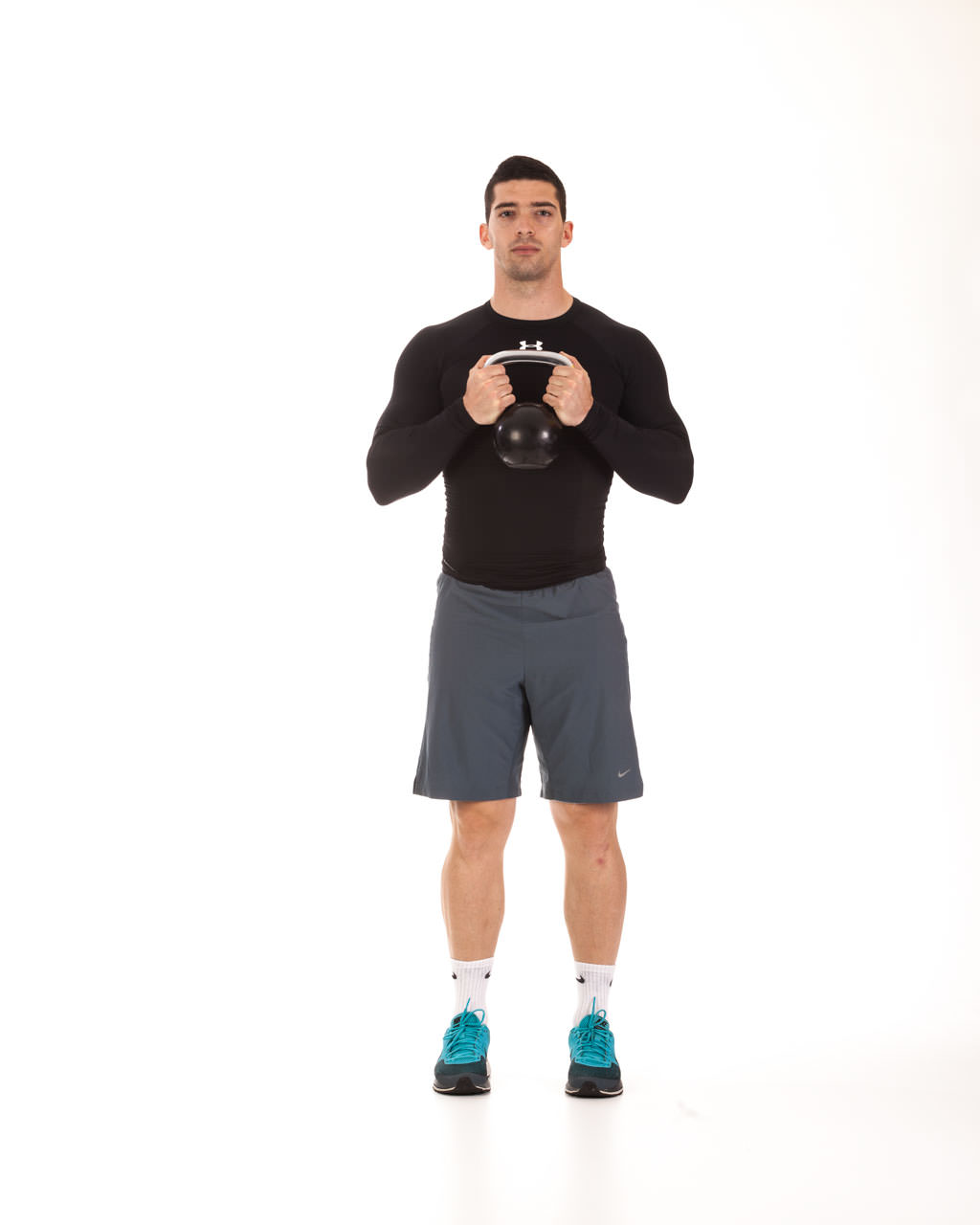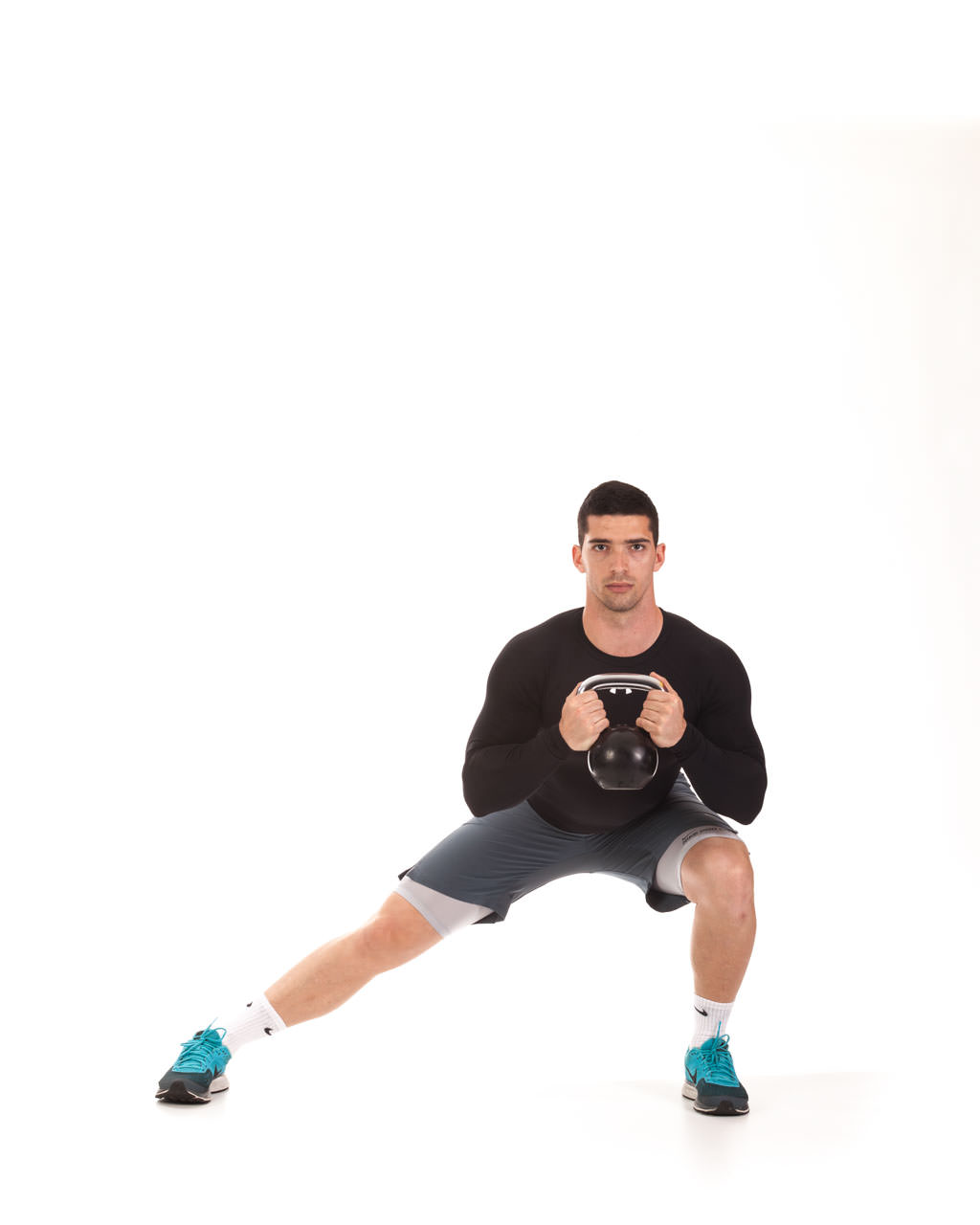 Kettlebell Side Lunge
1
Stand straight holding a kettlebell with both hands in front of your chest. Slightly bend your knees and hips. Put your feet shoulder width apart.
2
Take a slow, lateral step to one side. Keep your toes pointed forward and stay low. Extend the opposite knee, driving your weight to the stepping side. Keep your head and chest up.
3
Through the working leg return to the starting position. Repeat the motion to the other side. Repeat the exercise according to the training plan alternating legs for each rep.