Workouts with this exercise
Primary muscles
Glutes
Upper Leg
Shoulder
Secondary muscles
Lower Leg
Back
Equipment
Kettlebell
Exercise description
Male exercise for the gym.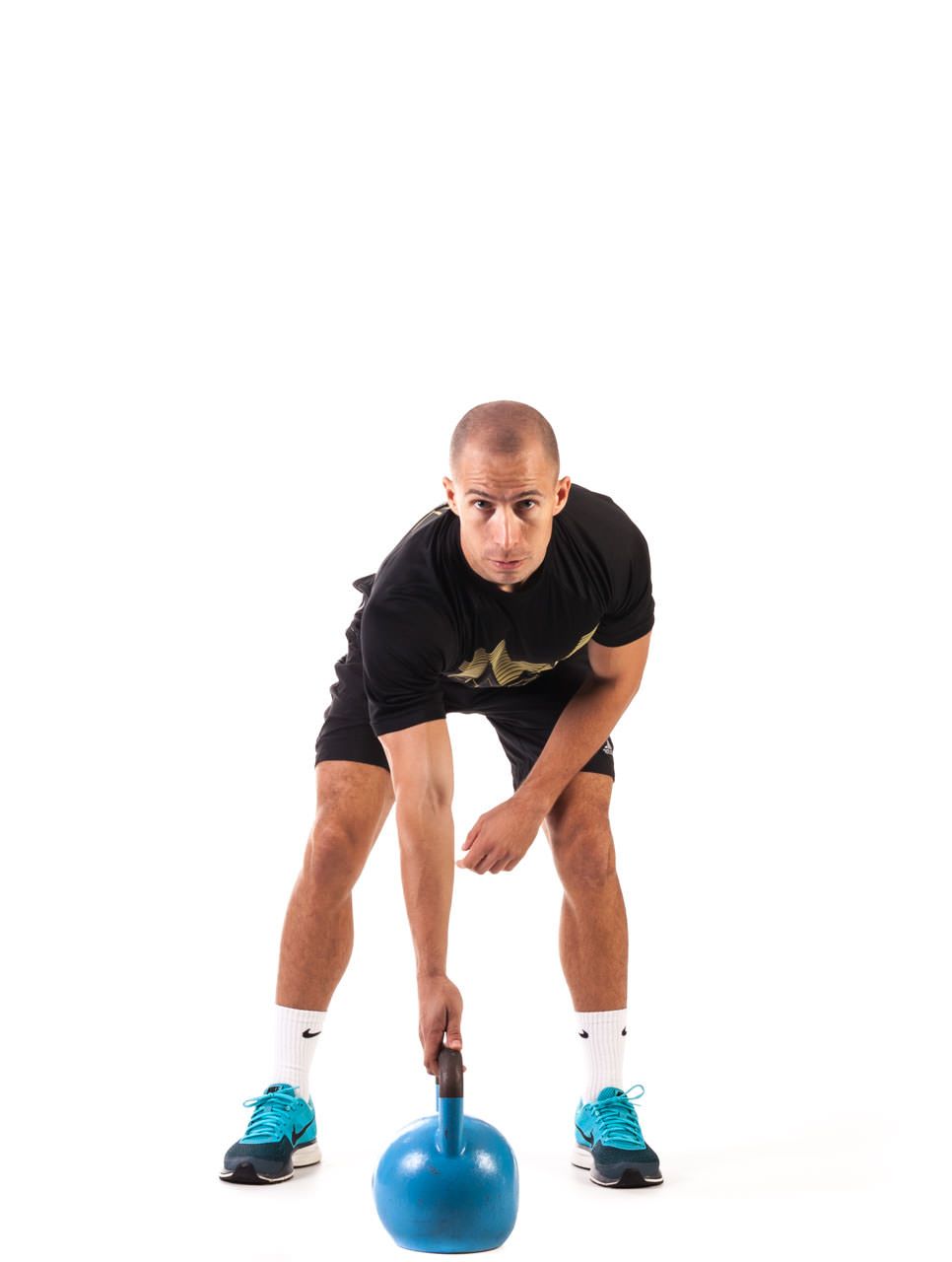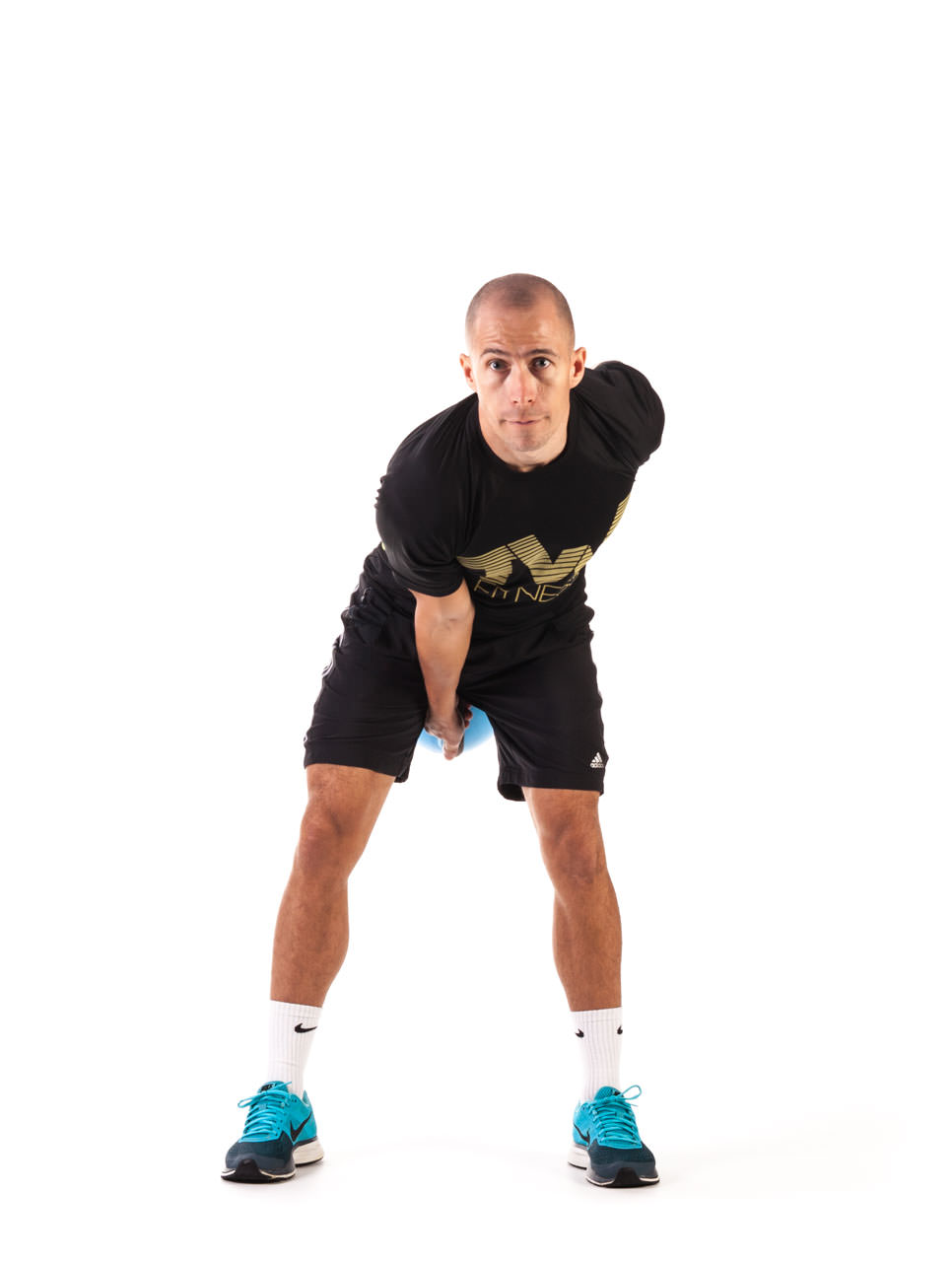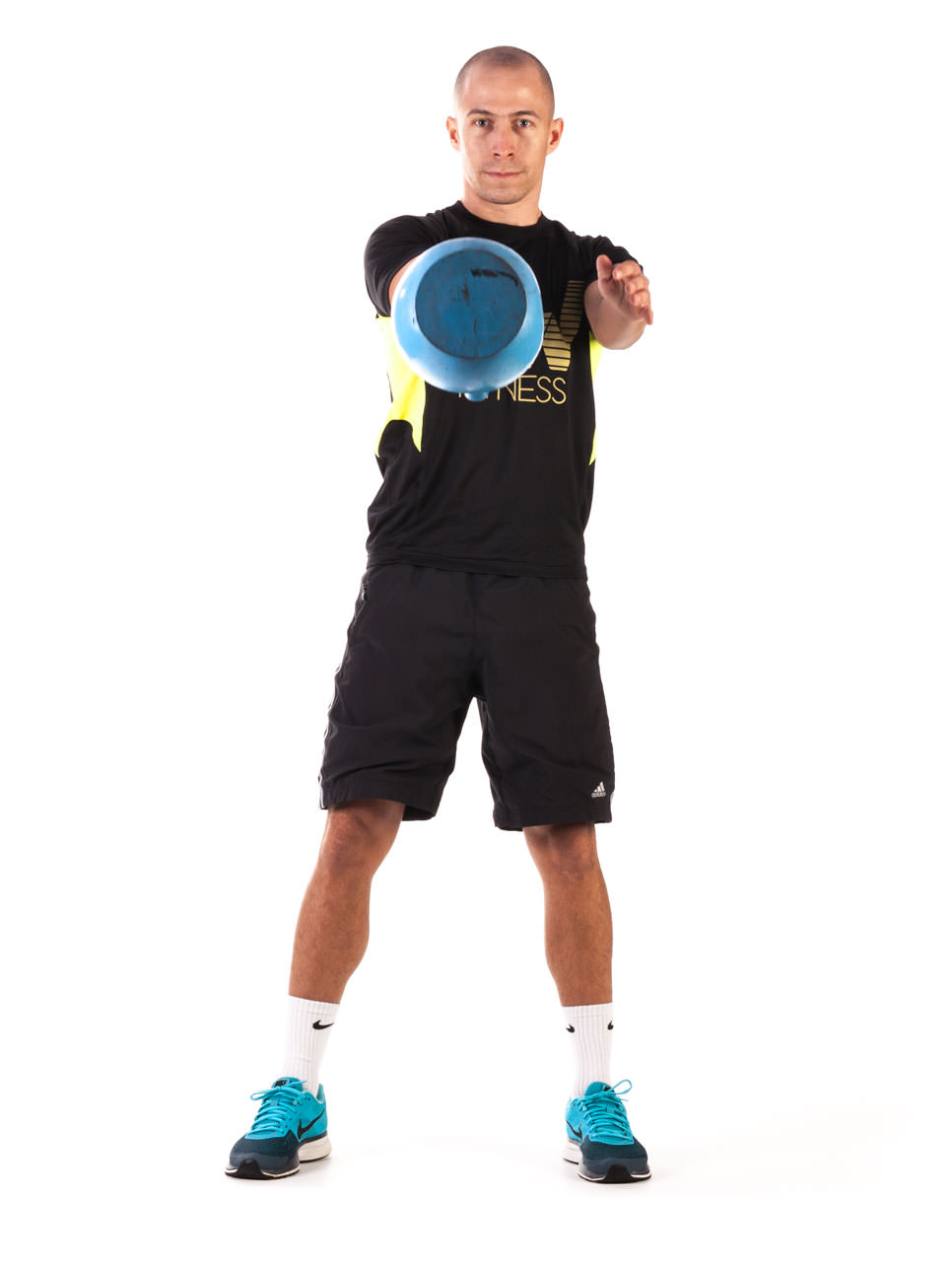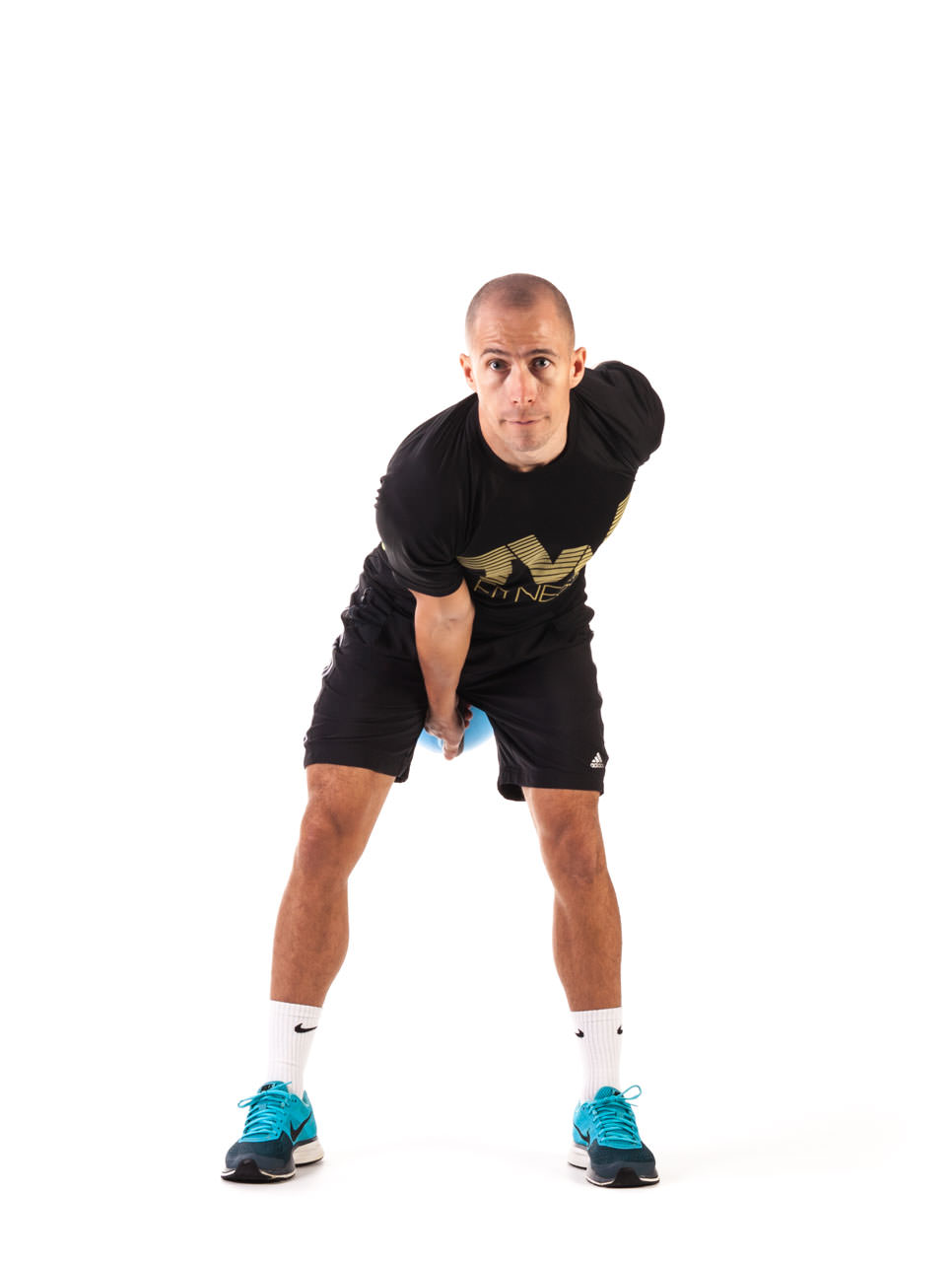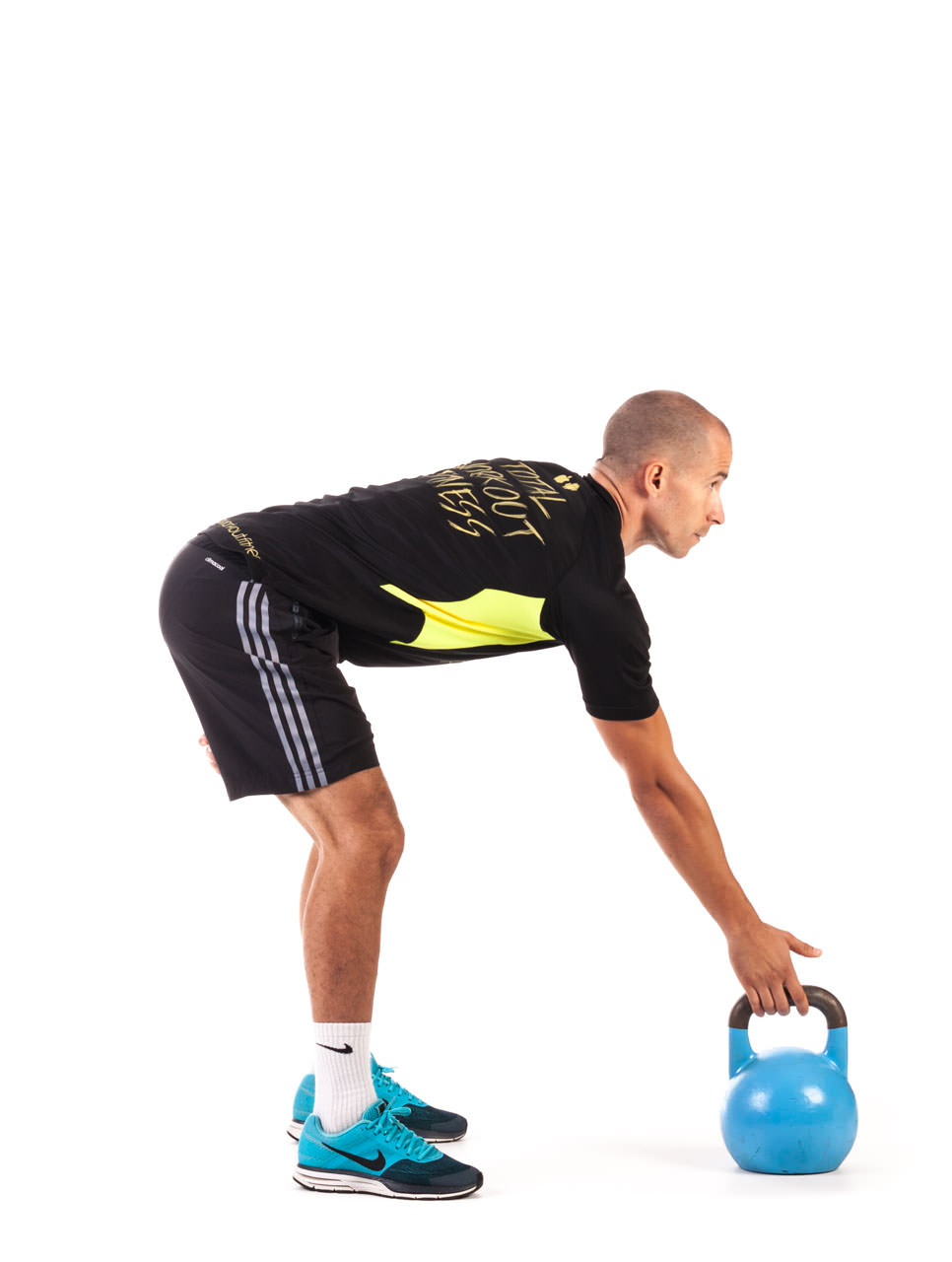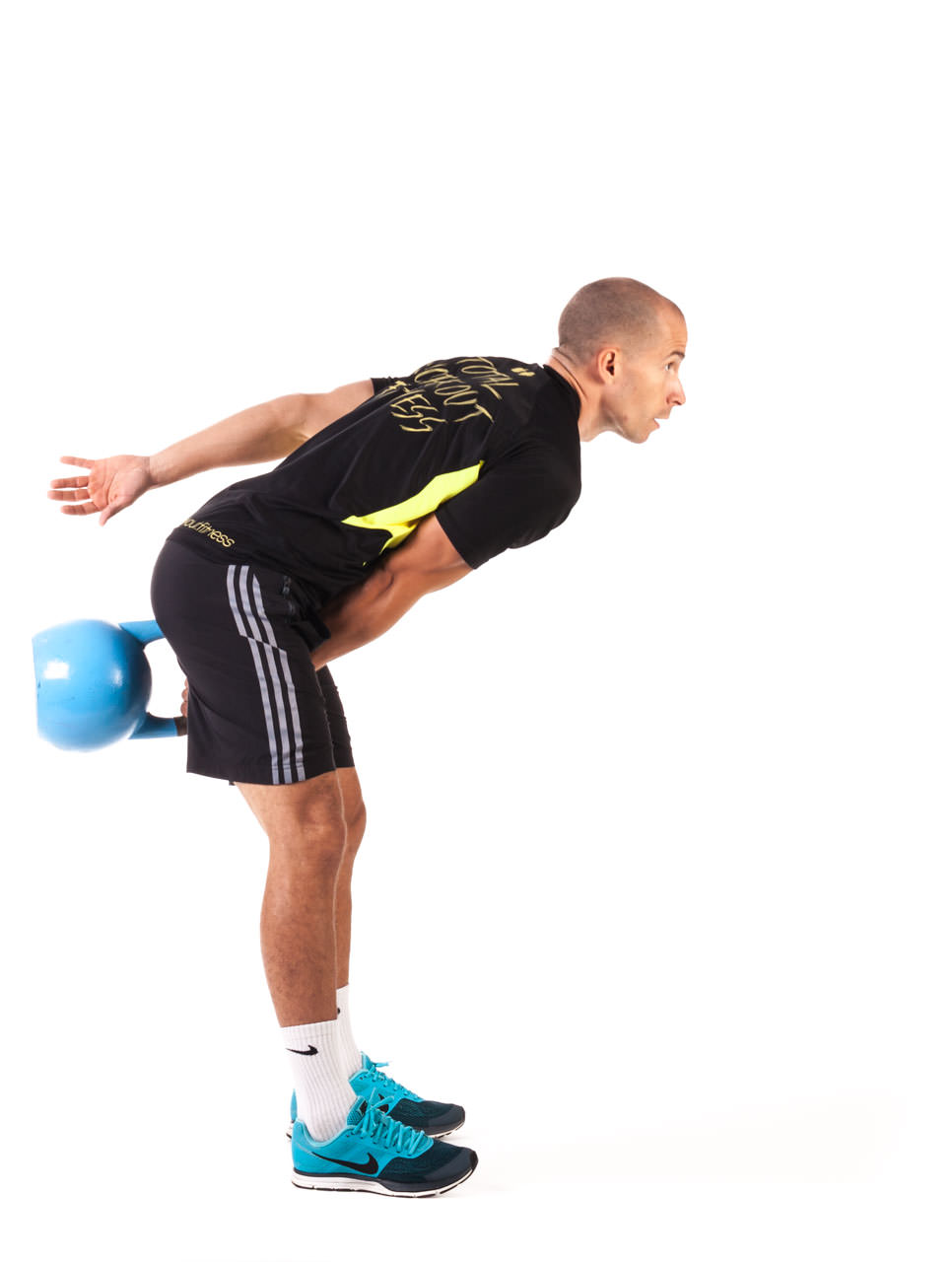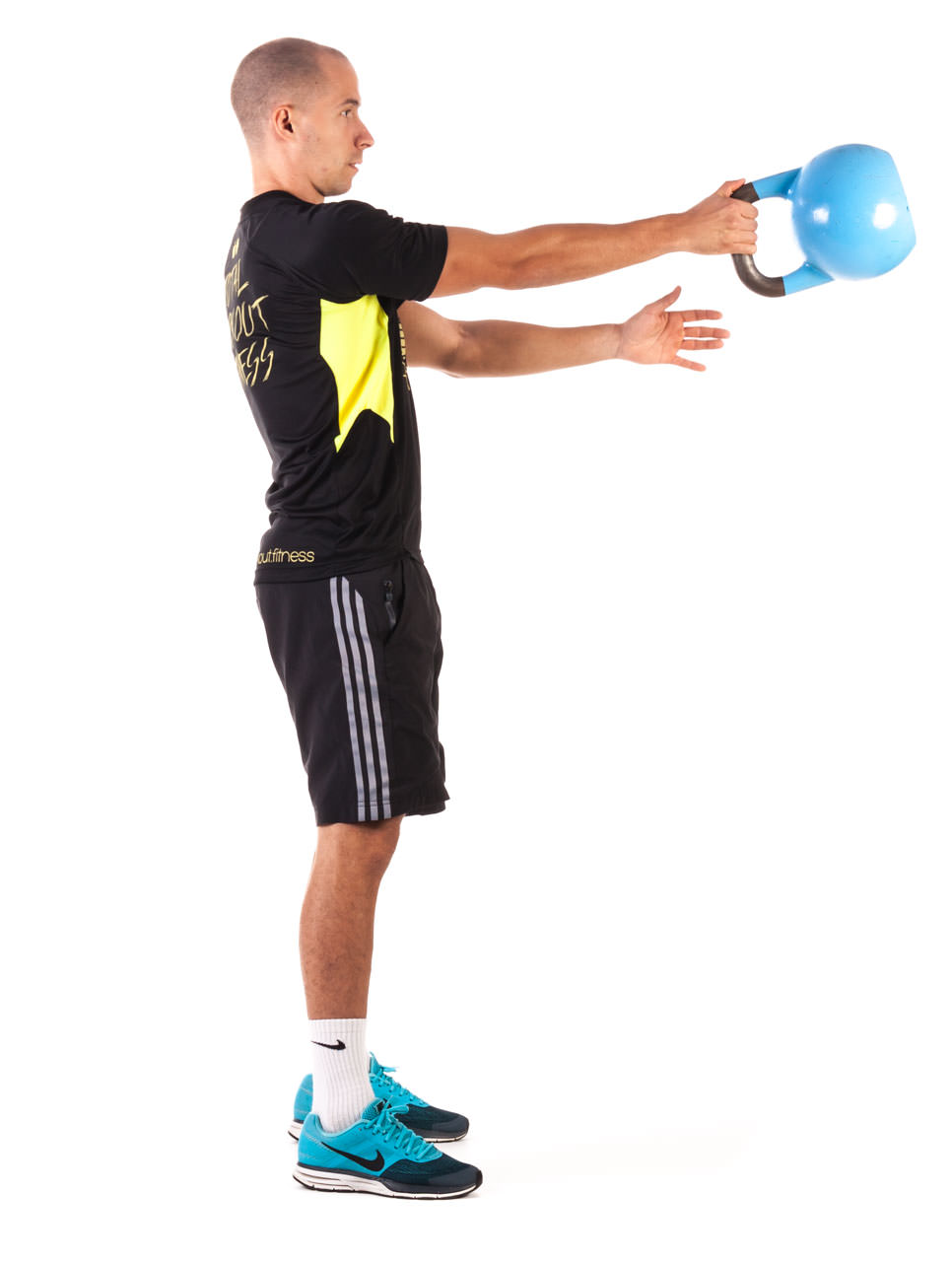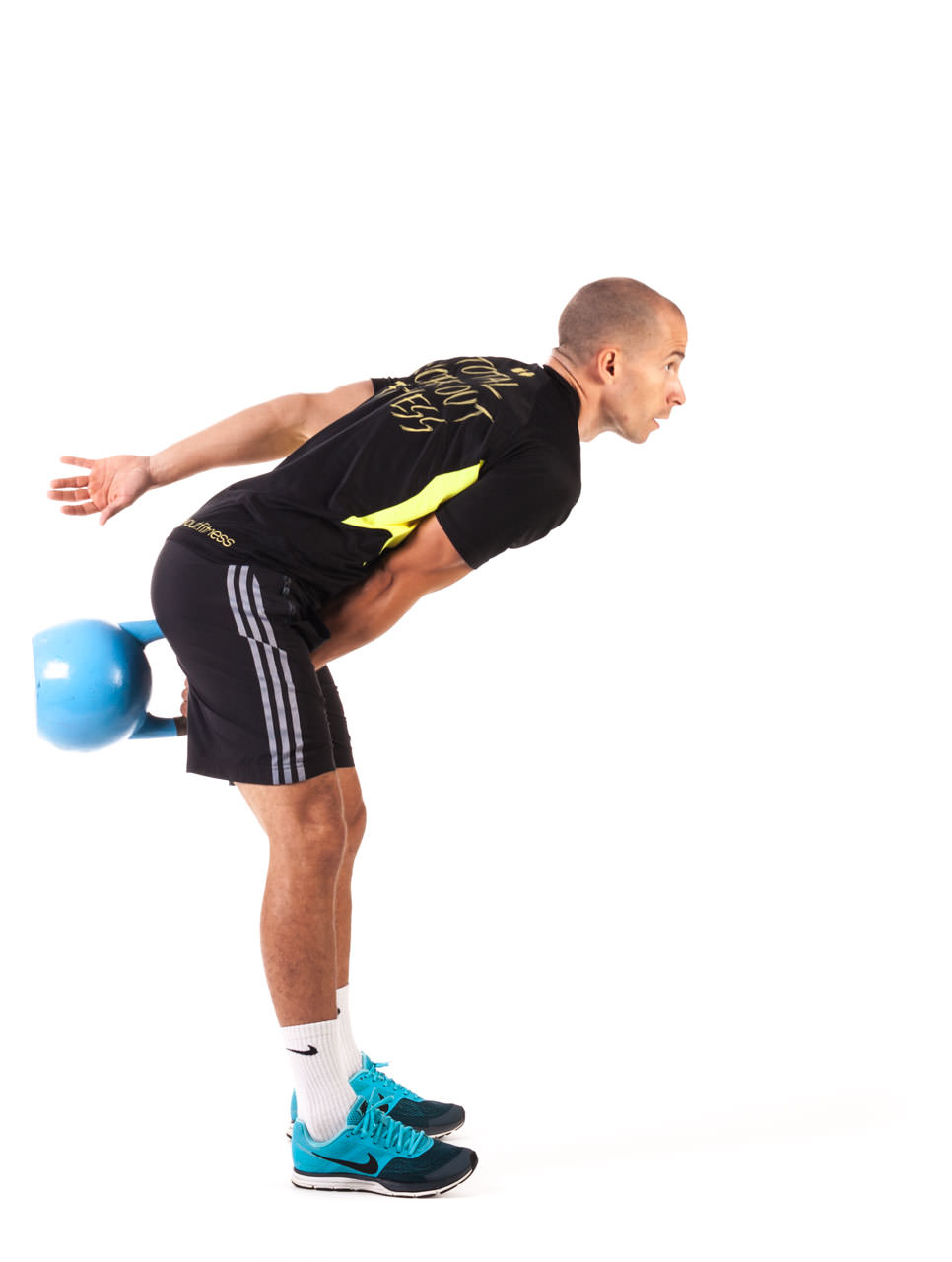 One-Arm Kettlebell Swing
1
Place one kettlebell in front of your feet. Push back with your butt and bend your knees. Make sure that your back is flat and look straight ahead. Grab a kettlebell with one hand and an overhand grip.
2
Swing the kettlebell between your legs forcefully. Quickly reverse the direction and drive though with your hips taking the kettlebell straight out until it reaches at a height of your shoulders.
3
Let the kettlebell swing back between your legs. Repeat the exercise according to the training plan then switch arms.