Workouts with this exercise
Primary muscles
Back
Biceps
Equipment
Kettlebell
Exercise description
Male exercise for the gym.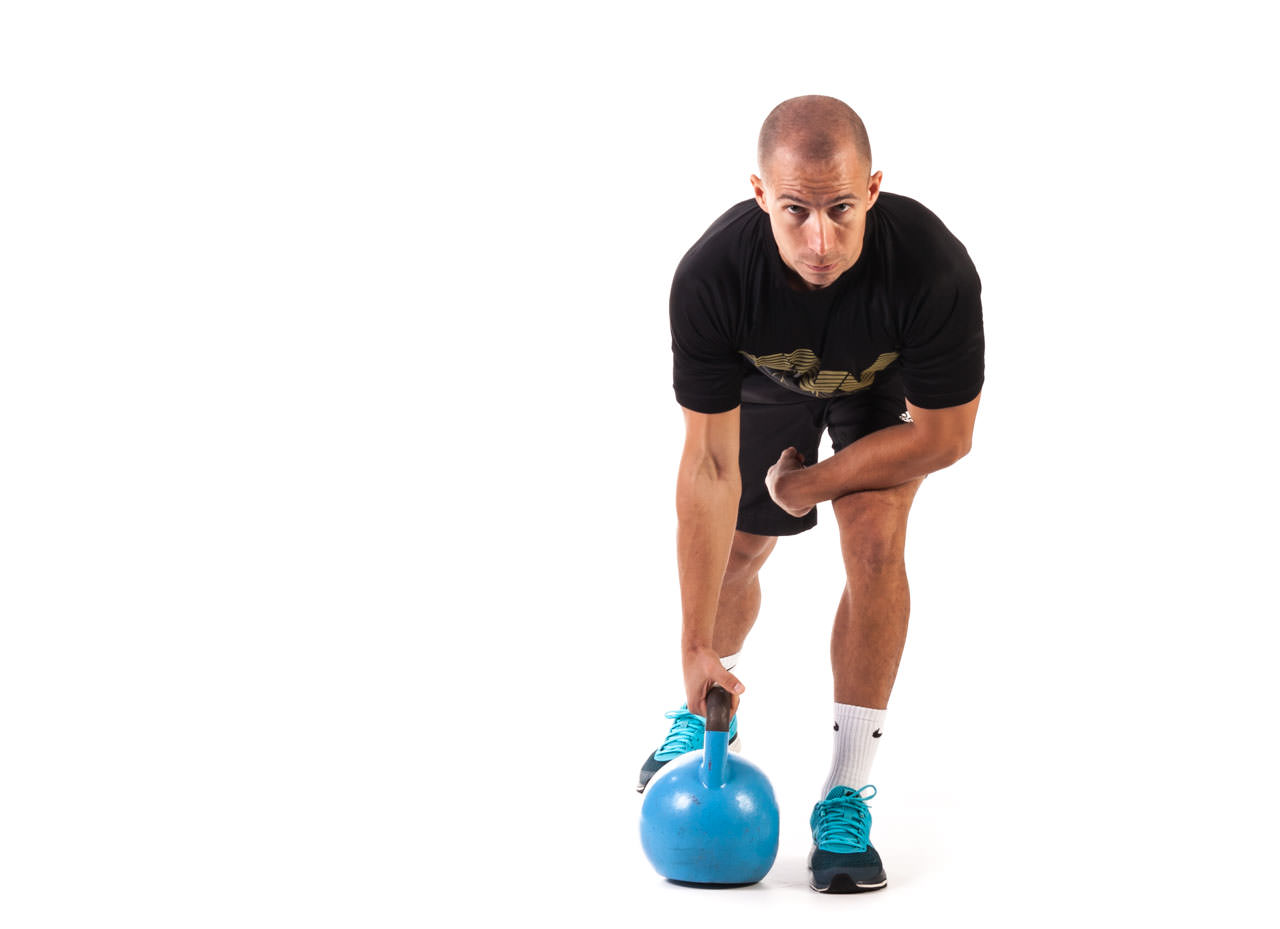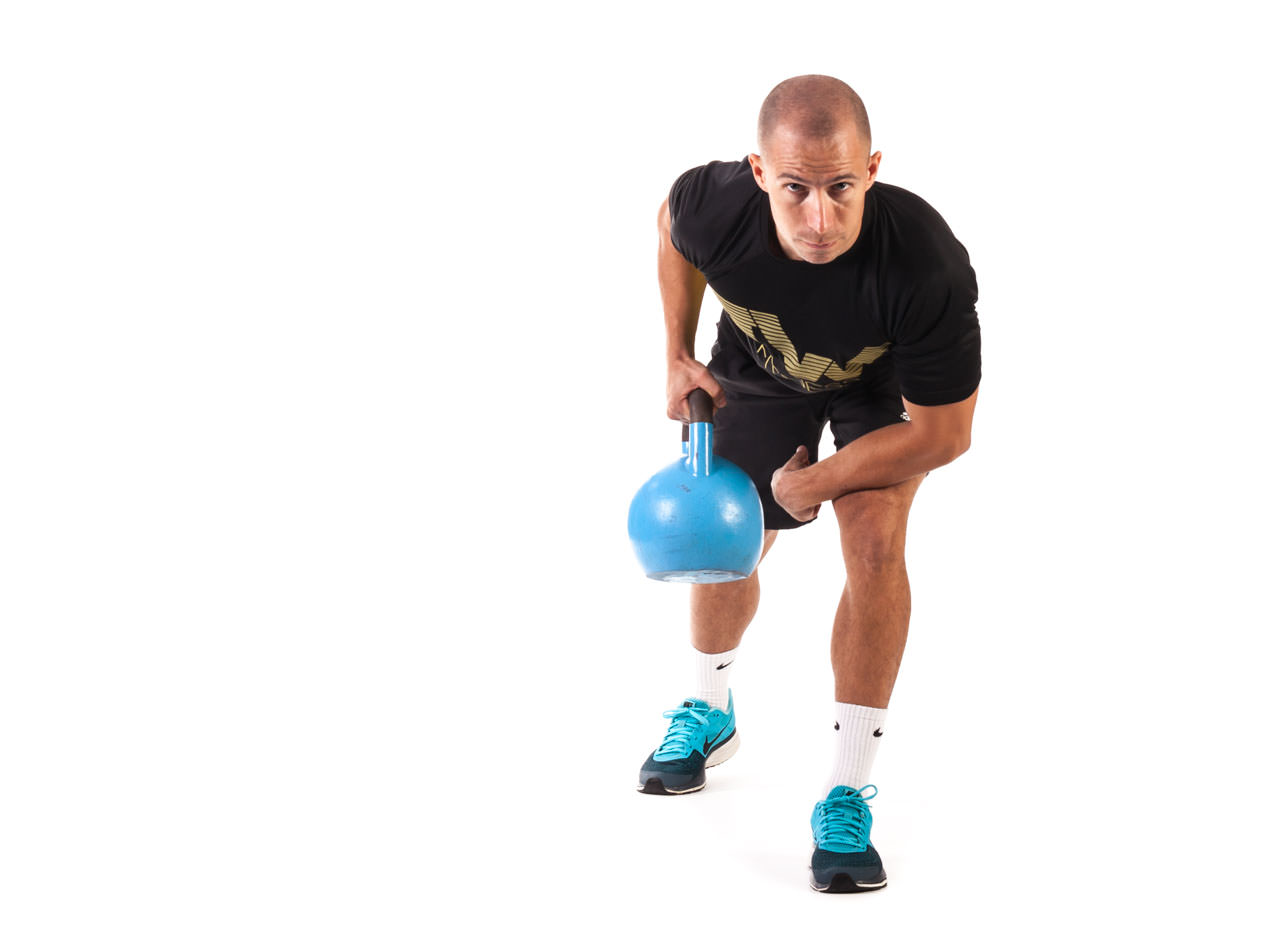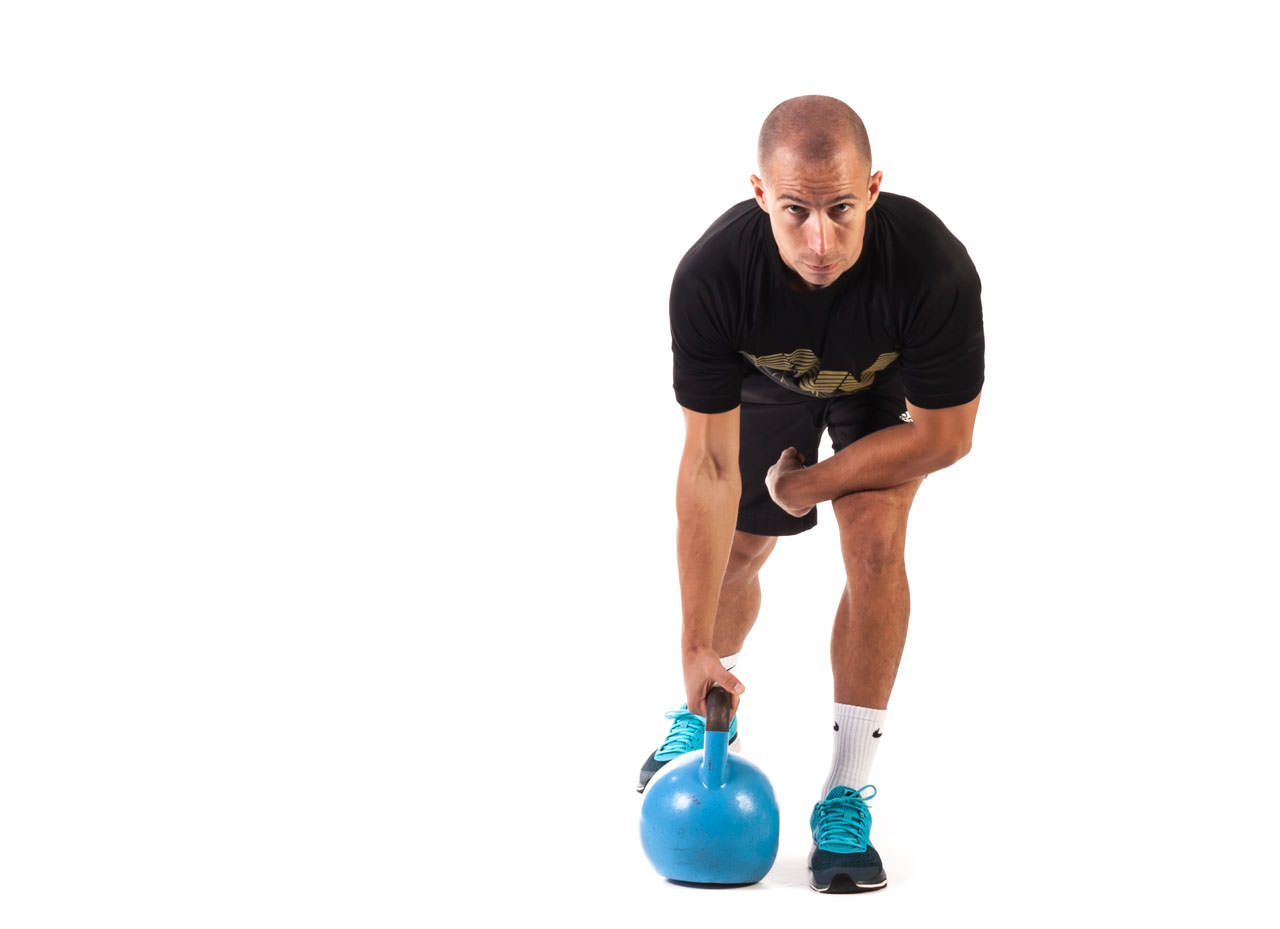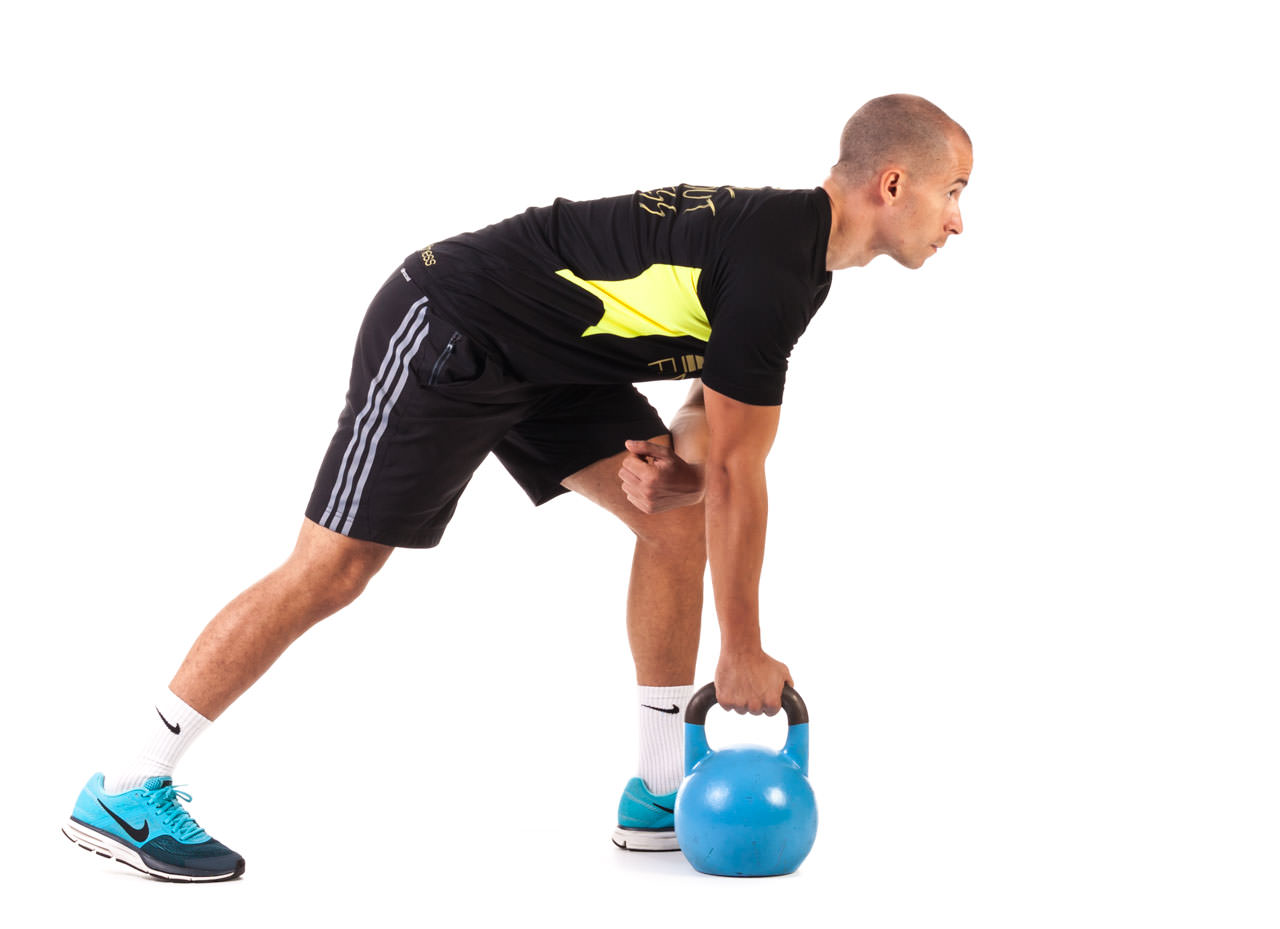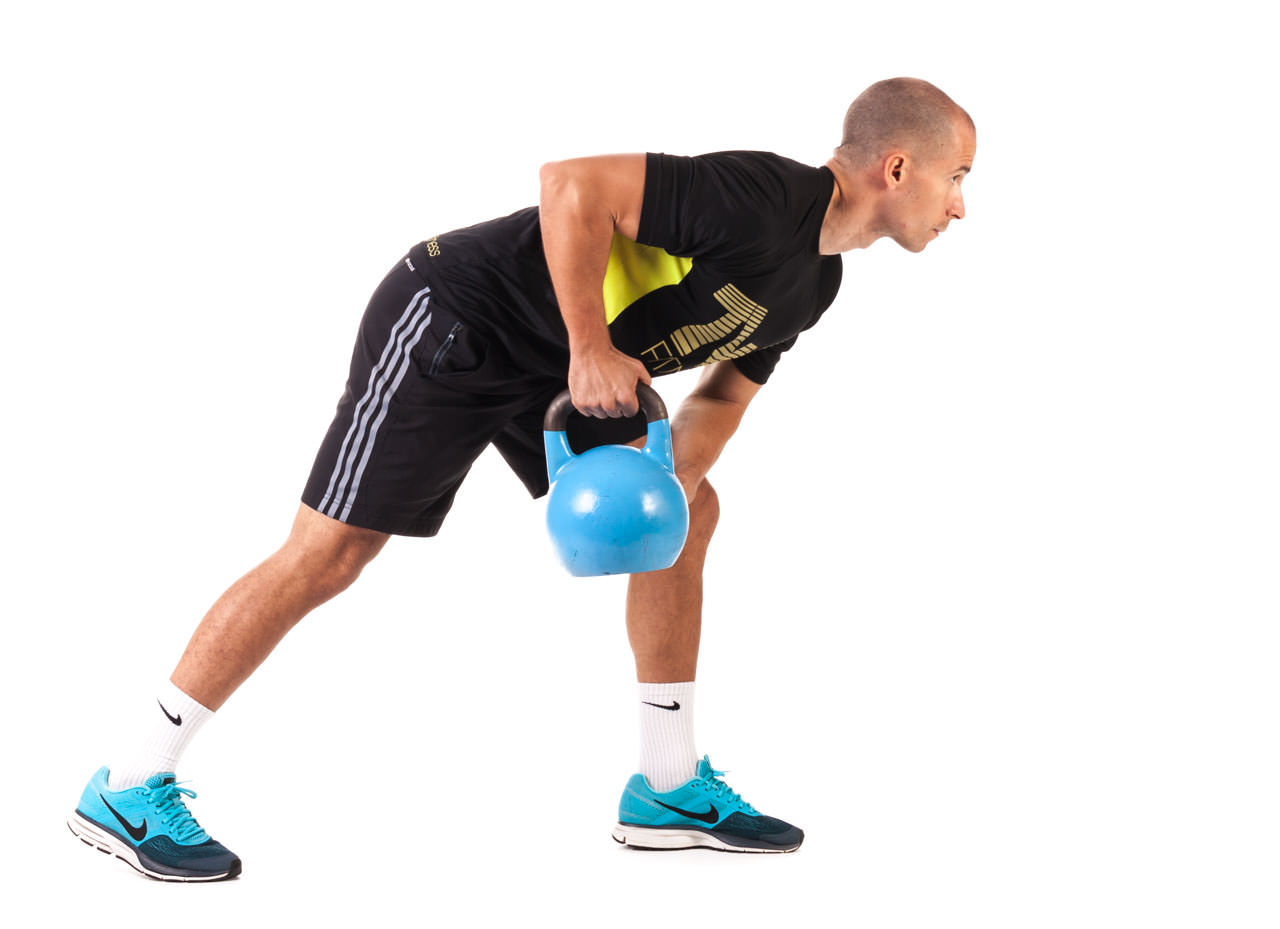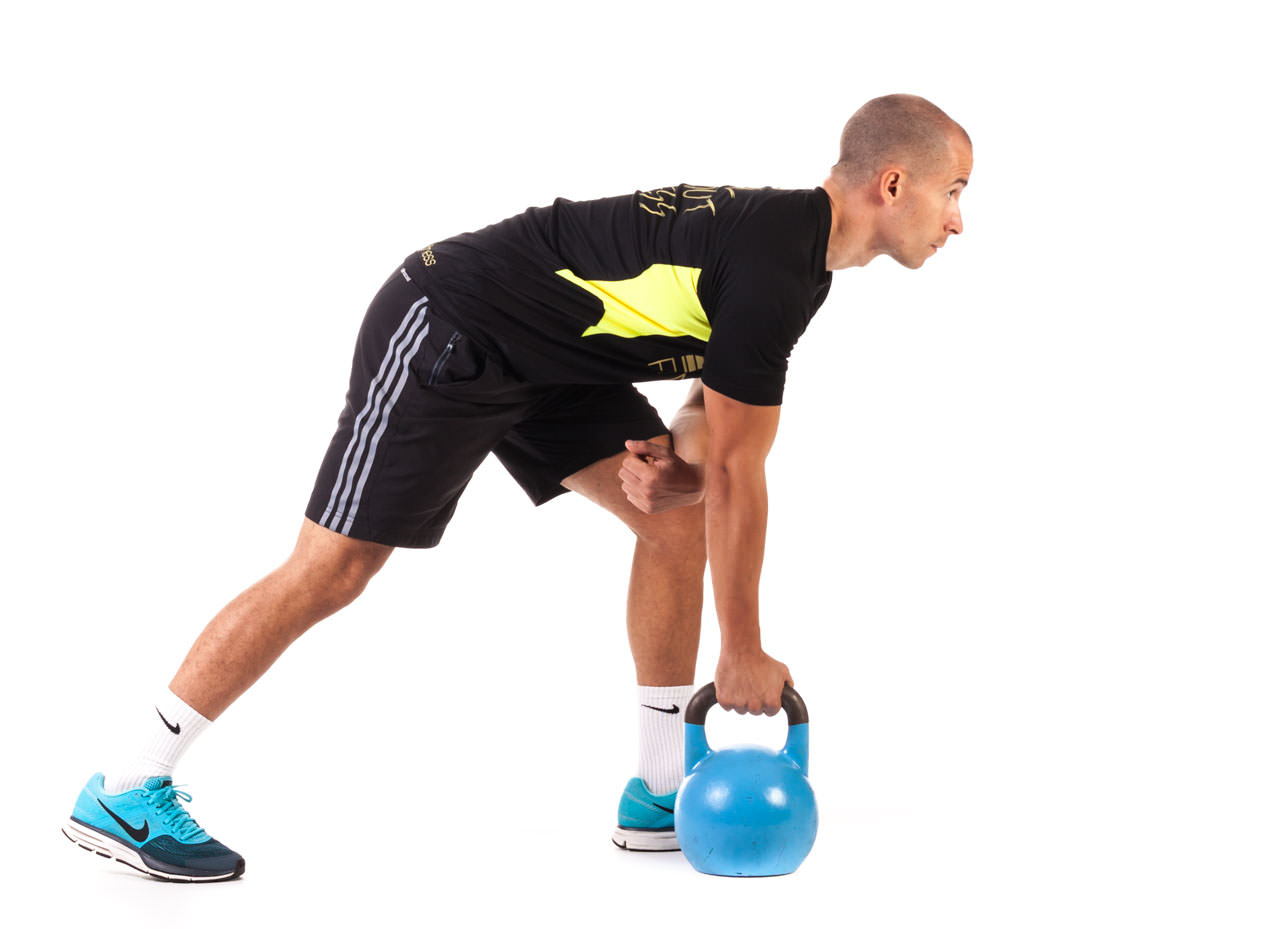 One-Arm Kettlebell Row
1
Place a kettlebell in front of your right feet. Bend your knees slightly and then push your butt out as much as possible as you bend over. Extend your right leg to the back, and lean on your left leg.
2
Grab the kettlebell with your right hand and pull it to your stomach, retracting your shoulder blade and flexing the elbow. Keep your back straight.
3
Lower the kettlebell into the starting position. Repeat the exercise according to the training plan then switch arms.