Workouts with this exercise
Primary muscles
Upper Leg
Secondary muscles
Lower Leg
Glutes
Equipment
Step-Up Box
Exercise description
Female exercise for the gym.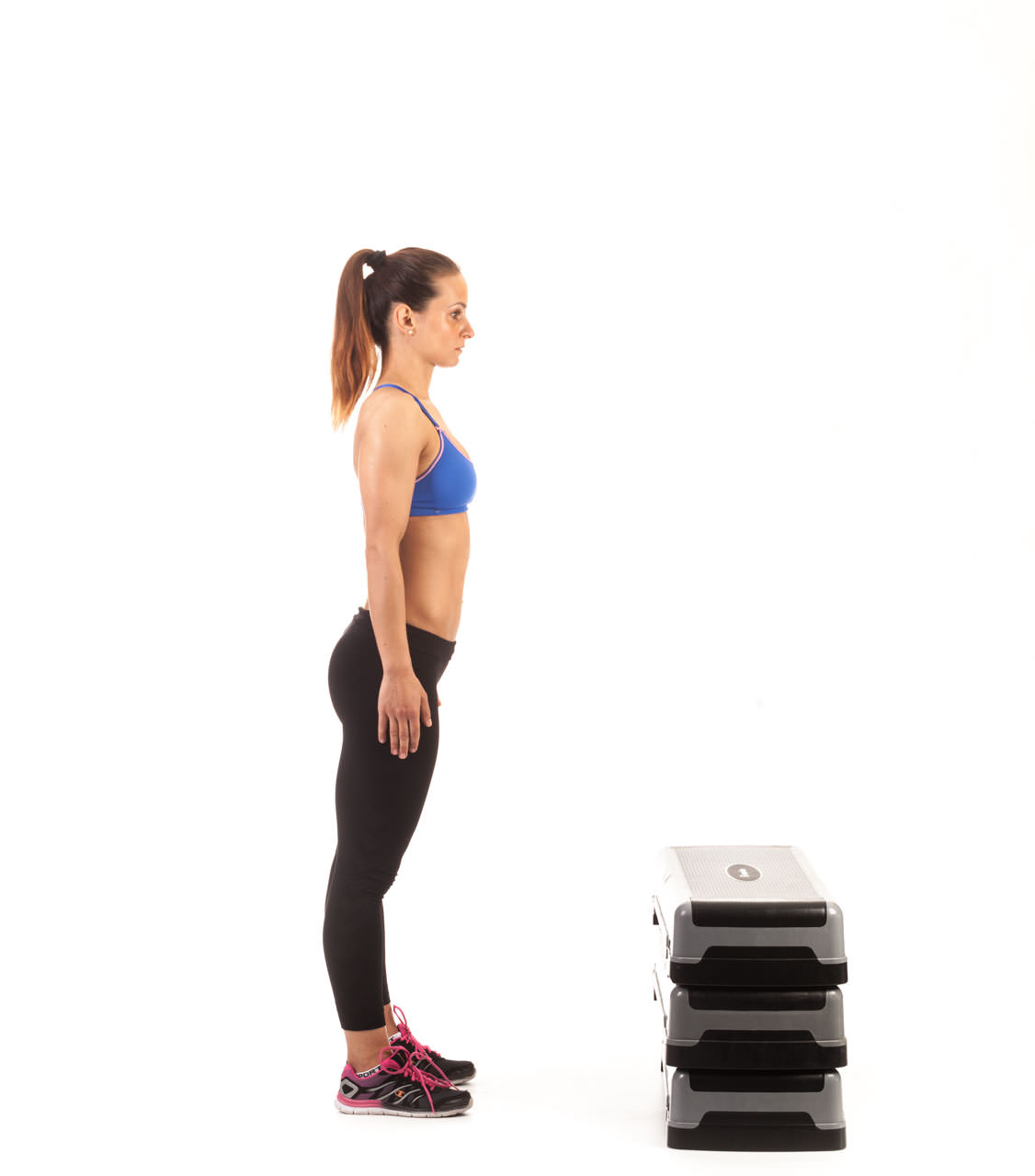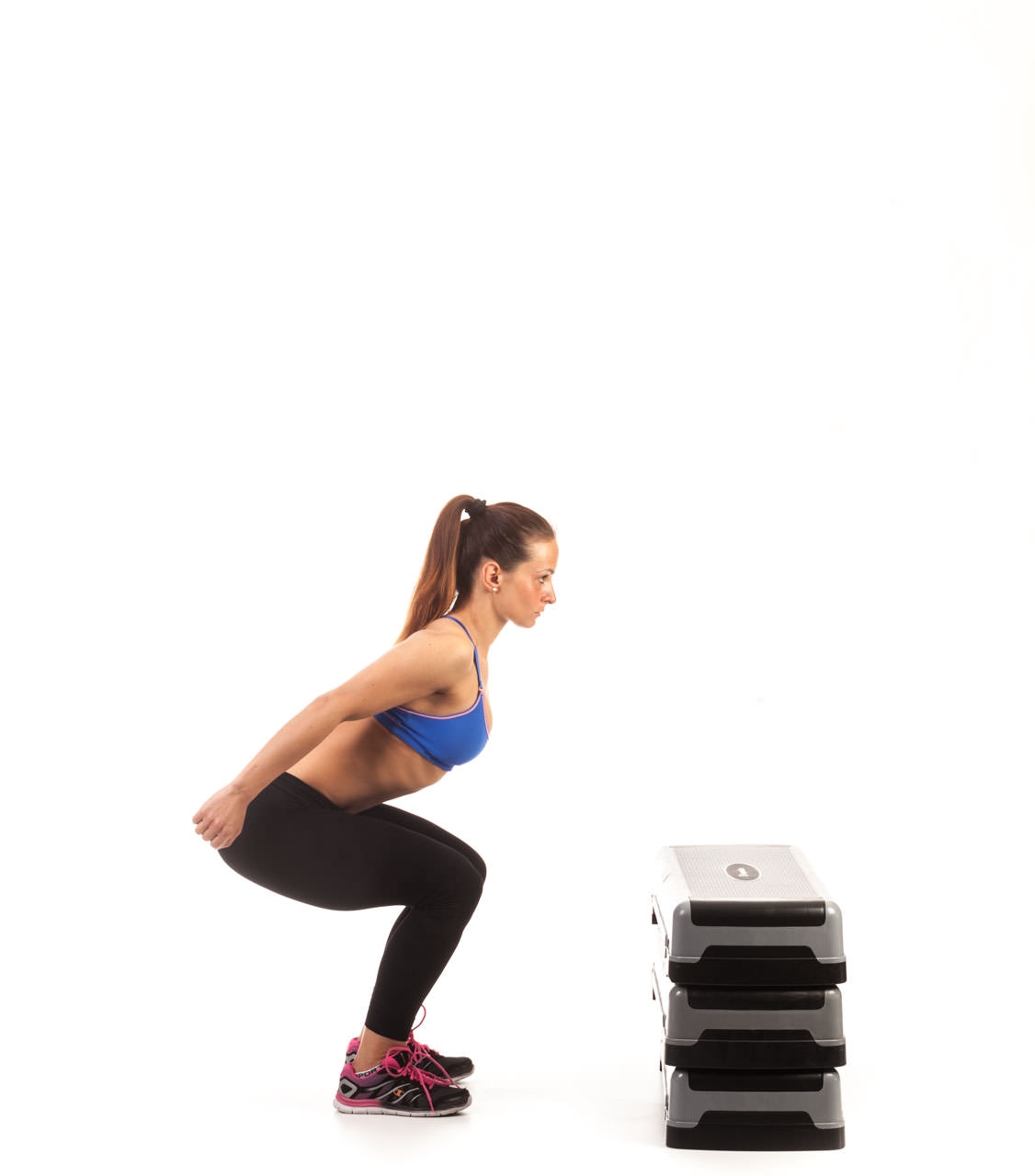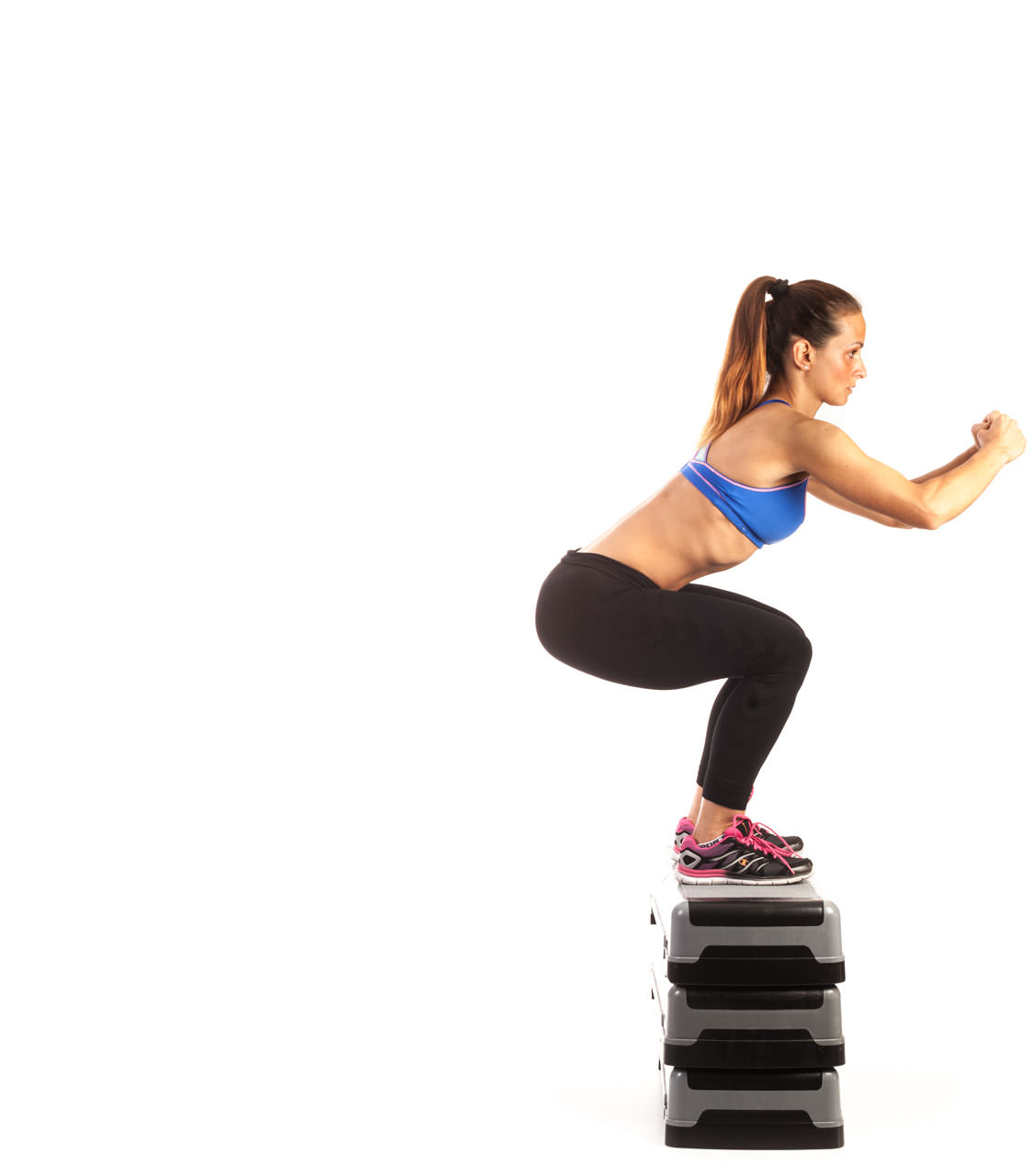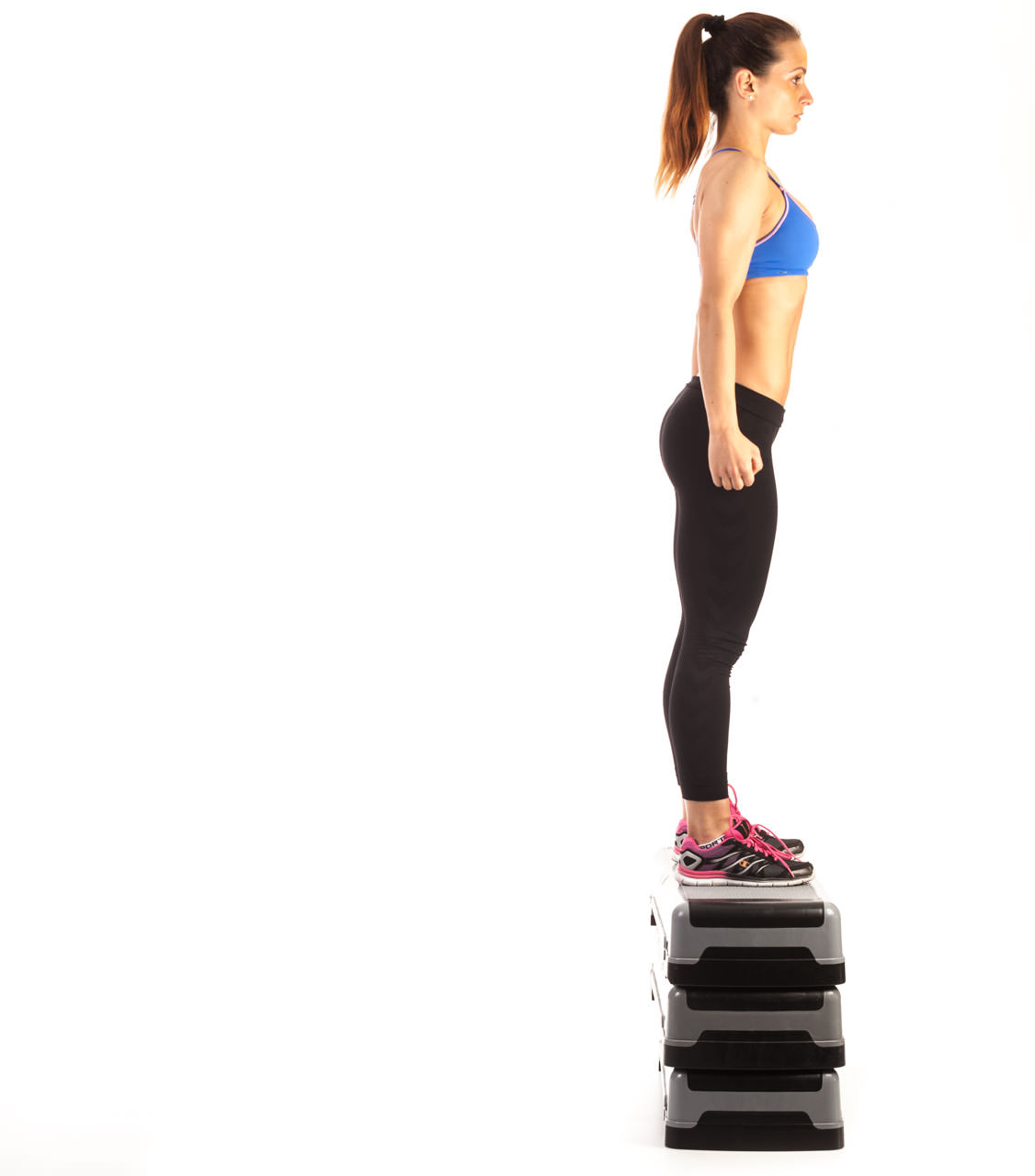 Front Box Jump
1
Stand straight with your feet parallel, facing forward and shoulder width apart. Keep your arms next to the body in a natural position.
2
Swing your arms back while dropping your hips into a squat to the sitting position. Be ready to jump.
3
Use the strength of your legs and swing of your arms to jump onto the box into a standing position.
4
Get of the box by landing down with both feet at the same time (or individually – lighter), returning into the starting position. Repeat the exercise according to the training plan.