Workouts with this exercise
Primary muscles
Upper Leg
Secondary muscles
Lower Leg
Glutes
Shoulder
Equipment
Kettlebell
Exercise description
Female exercise for the gym.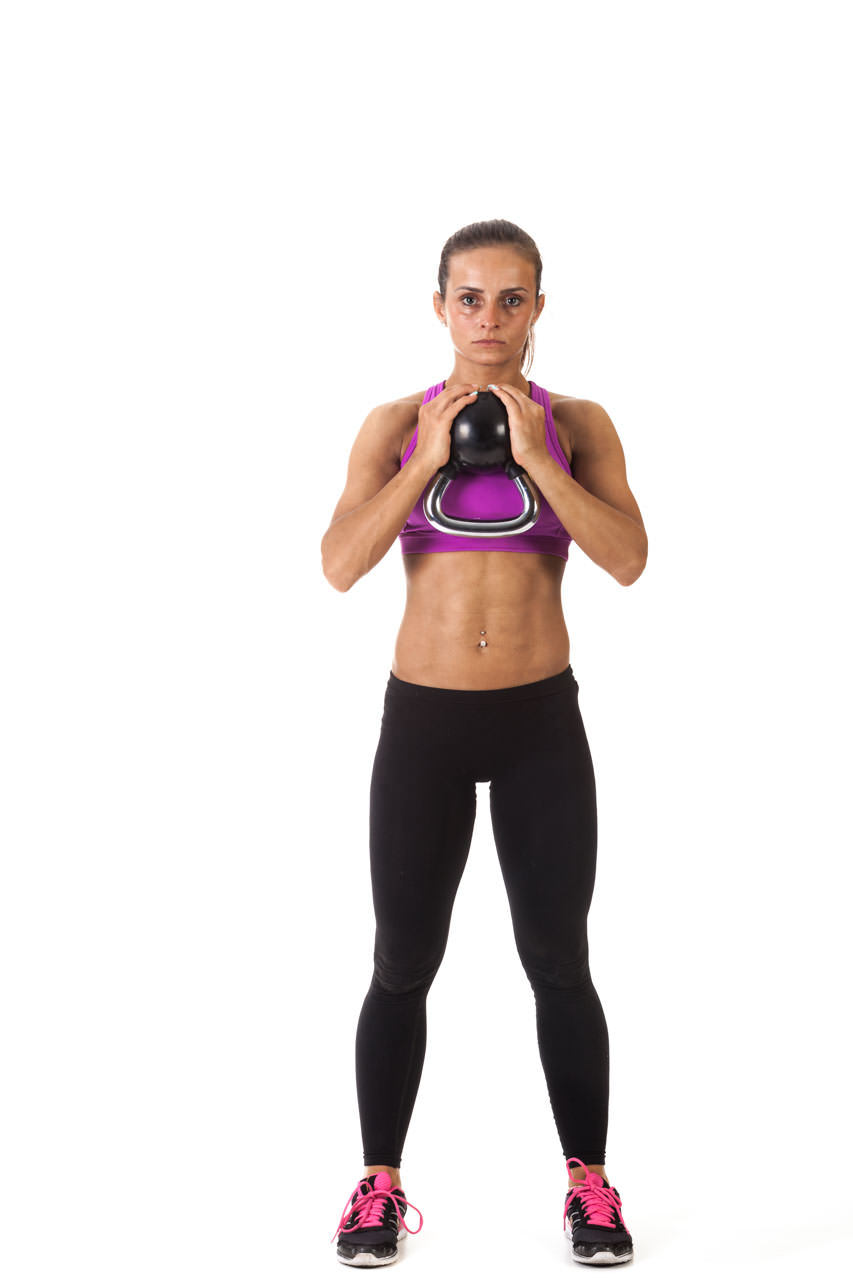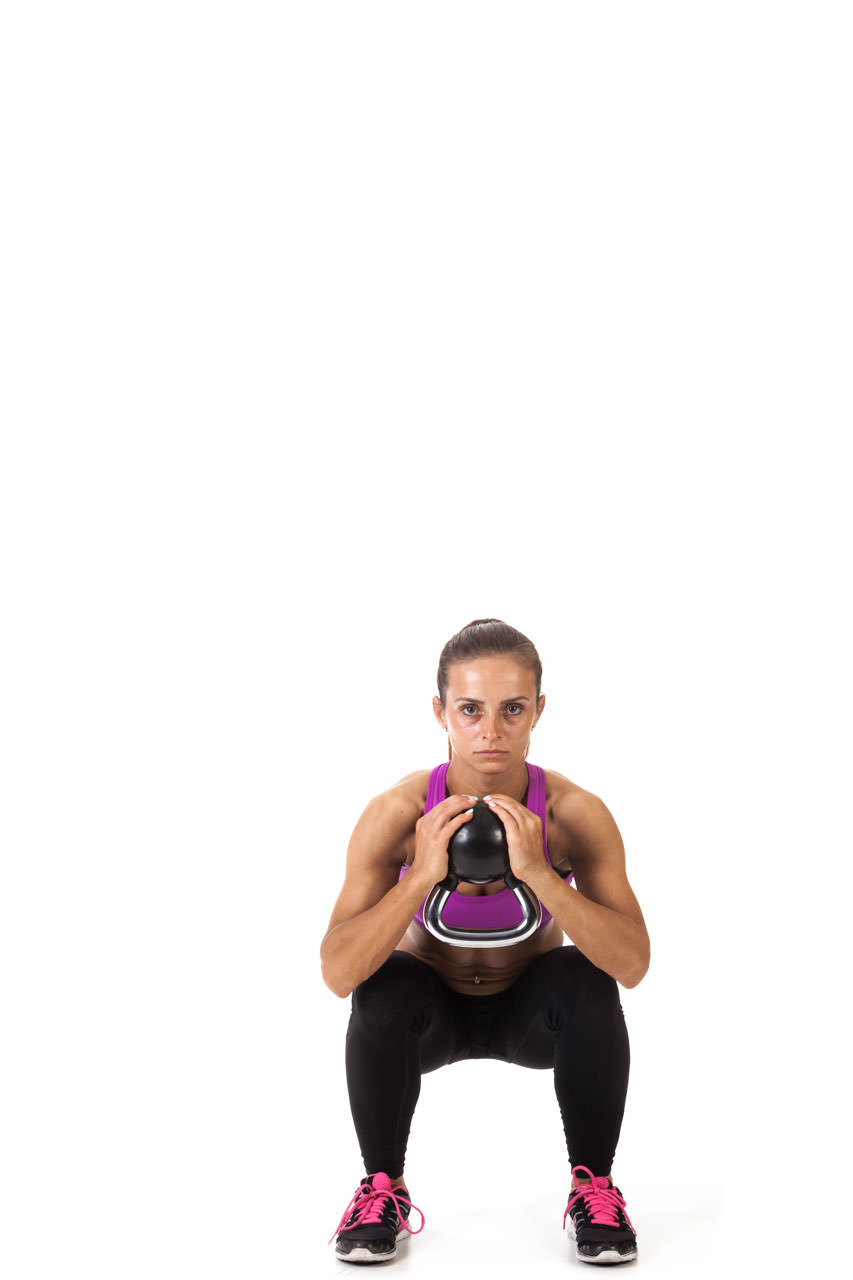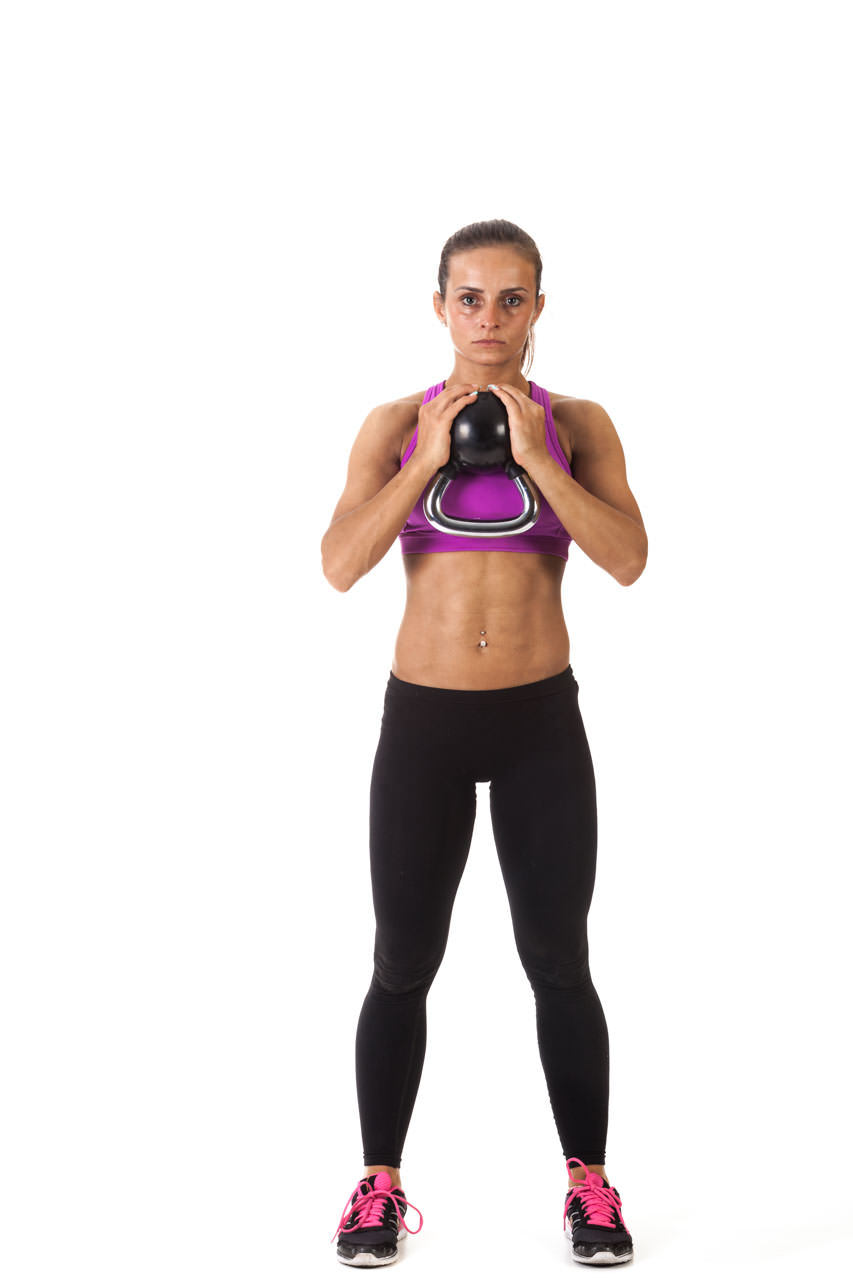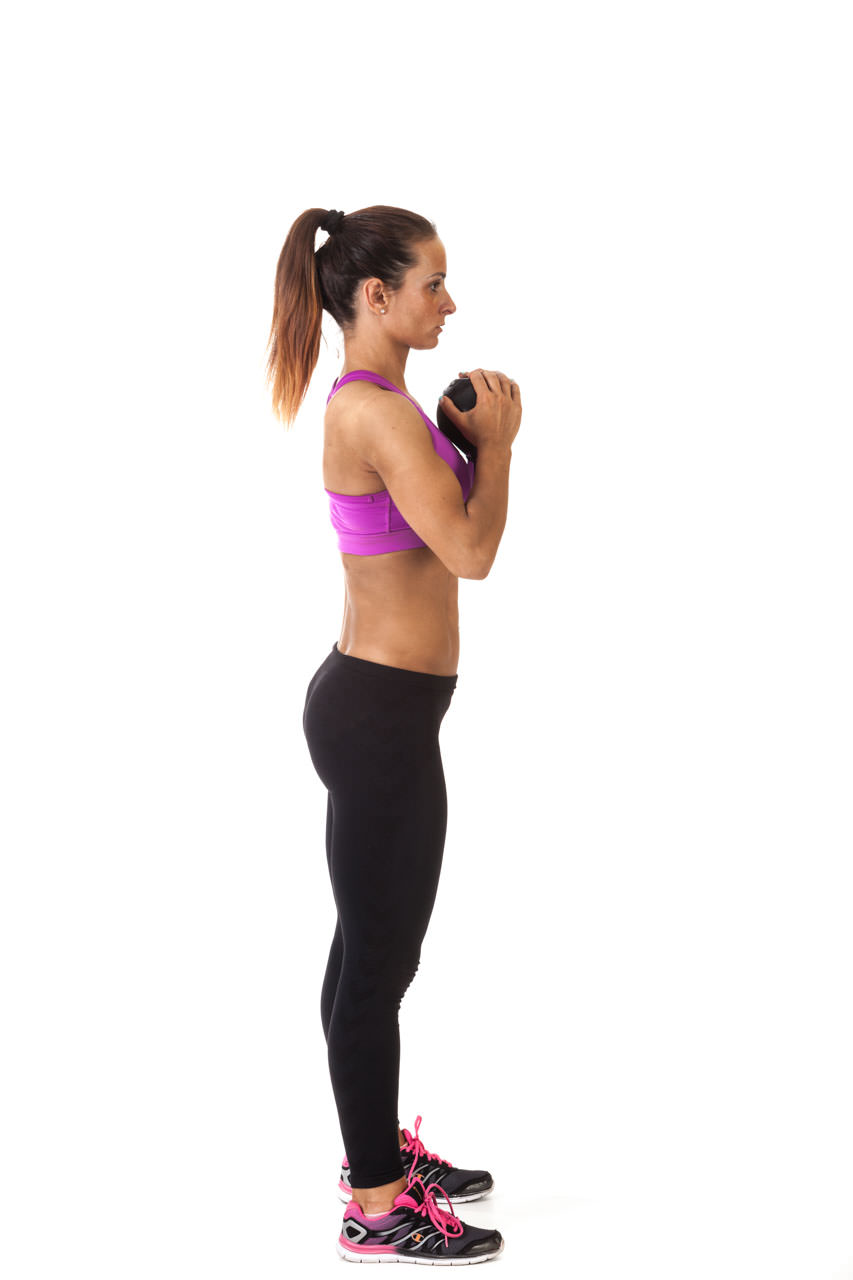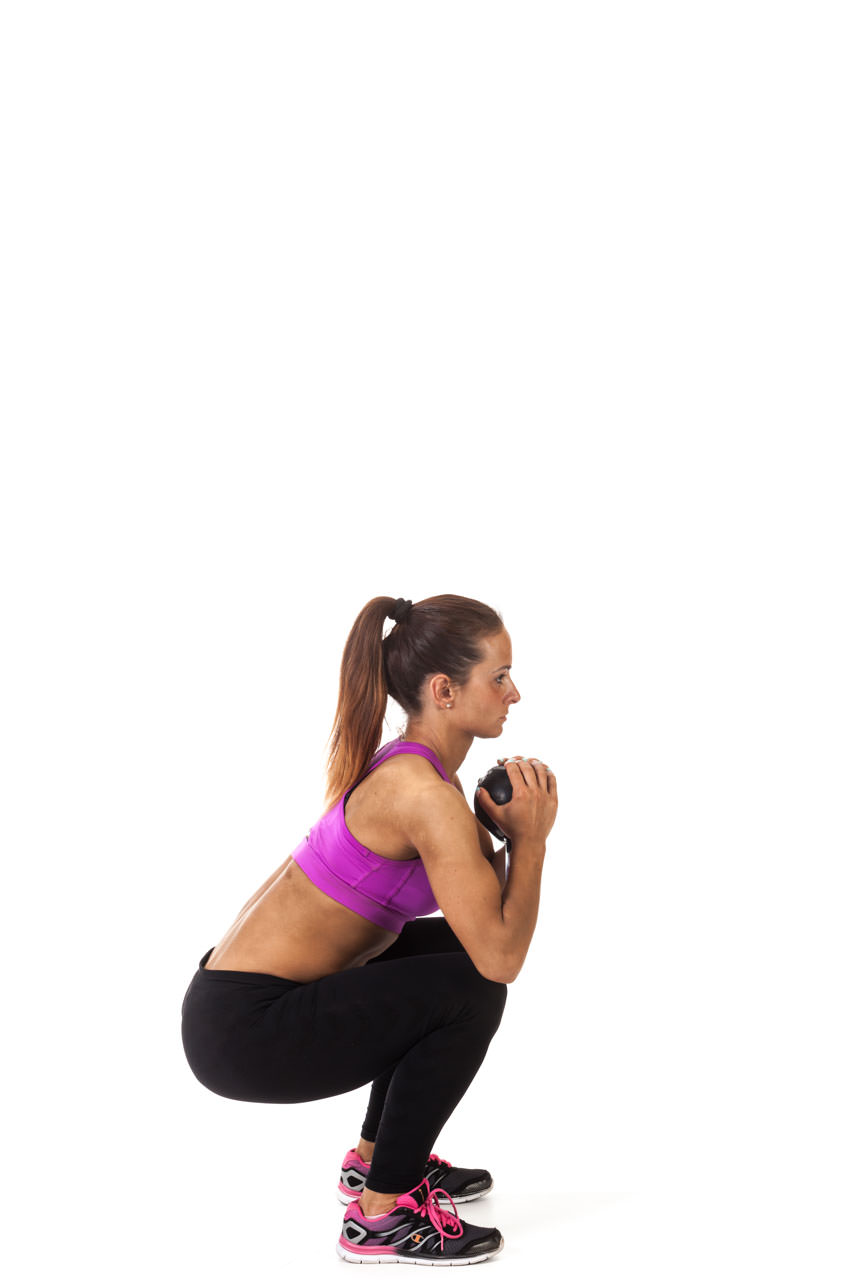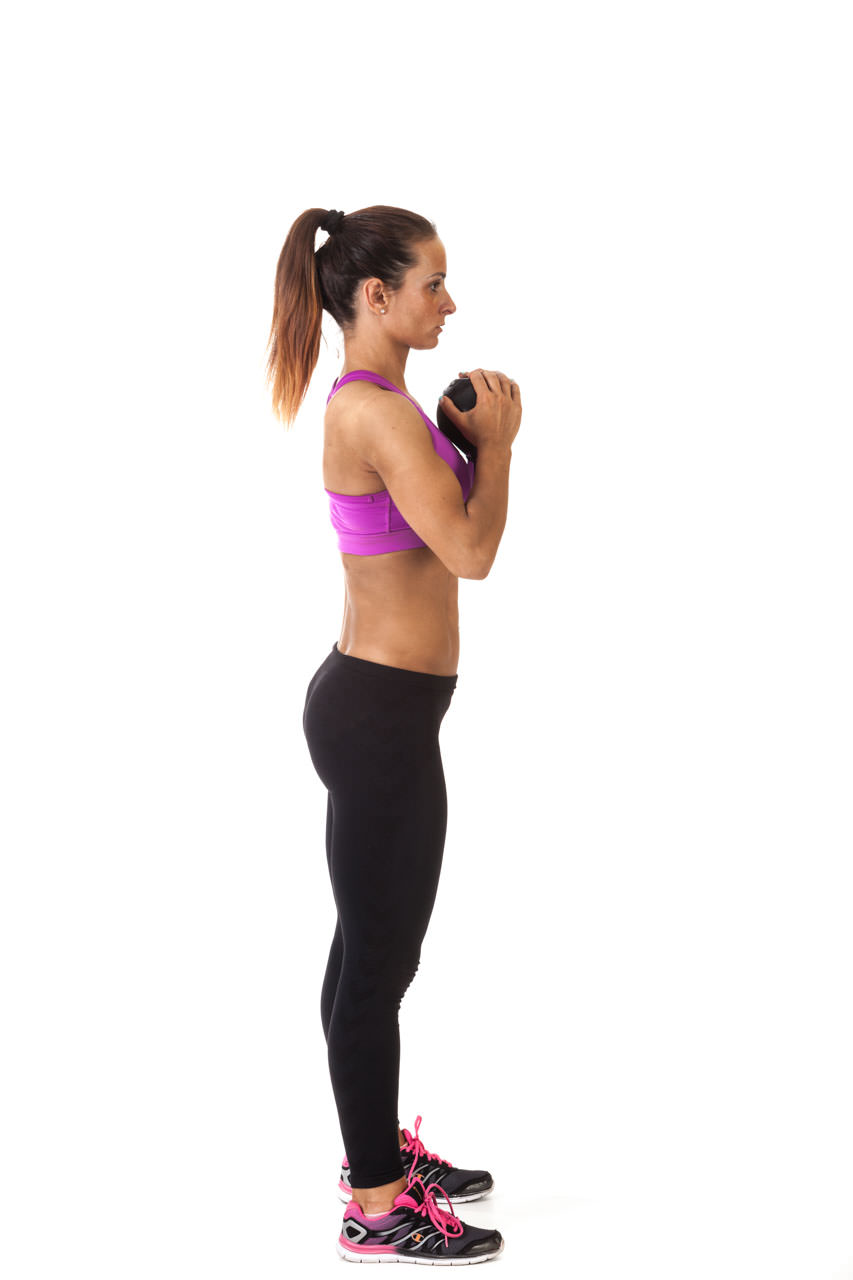 Kettlebell Squat
1
Stand holding a kettlebell with both hands close to your chest.
2
By bending your knees lower yourself down into a squat until your upper leg and lower leg form a sharp angle. Keep your chest and head up and your back straight.
3
At the bottom position, pause and push your knees out to return to the starting position. Repeat the exercise according to the training plan.