Workouts with this exercise
Primary muscles
Full Body
Equipment
Step-Up Box
Exercise description
Female exercise for the gym.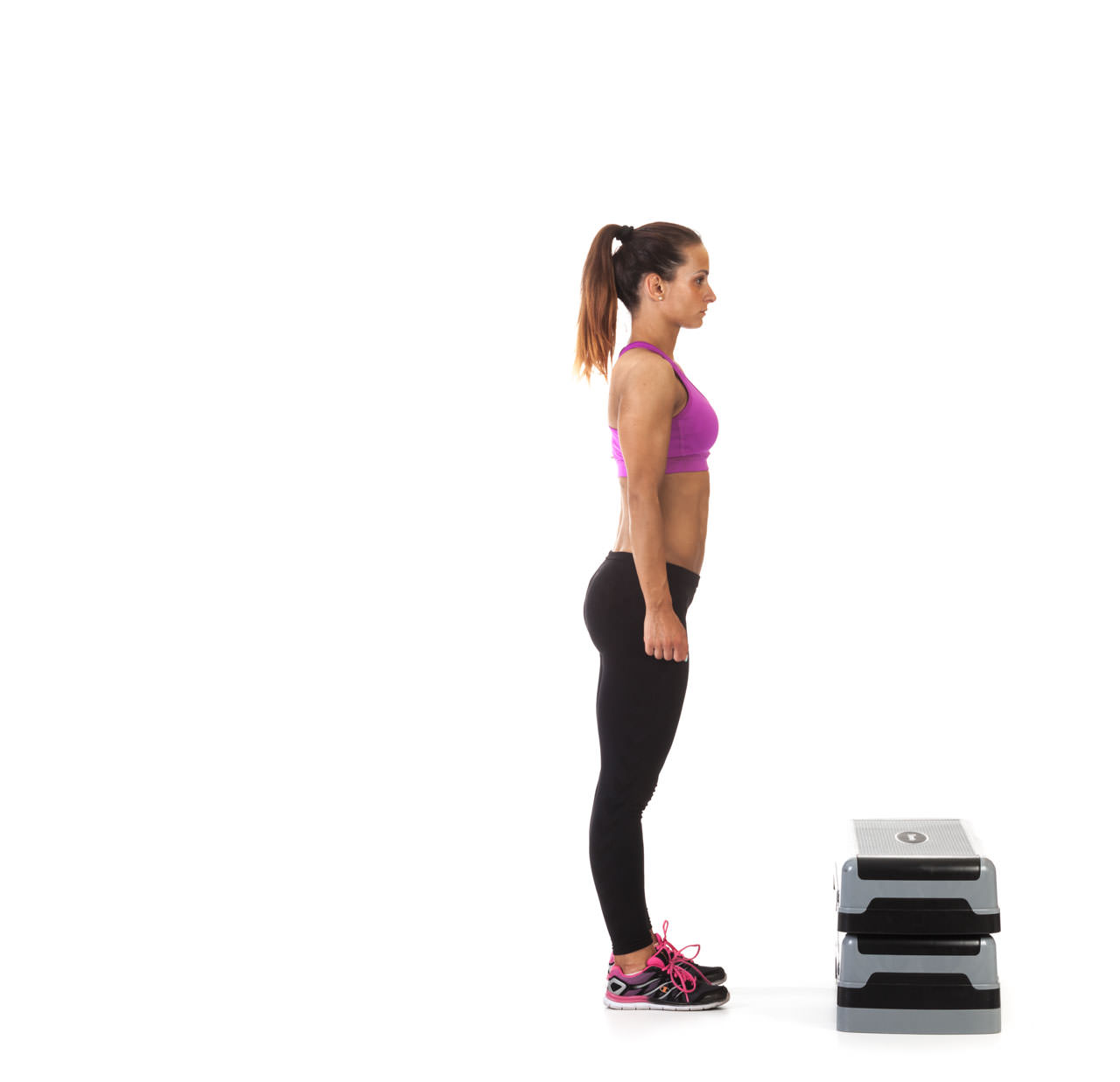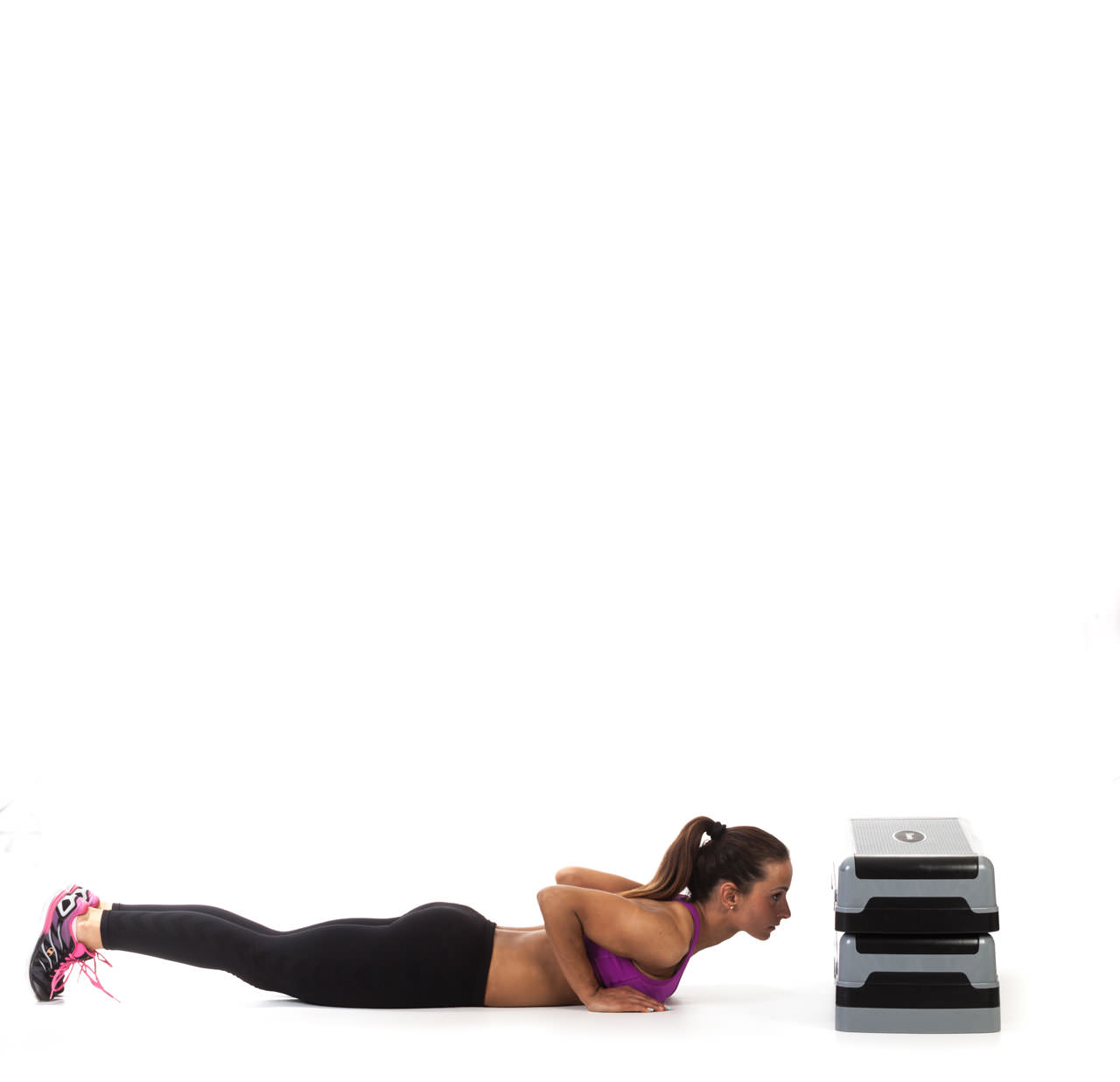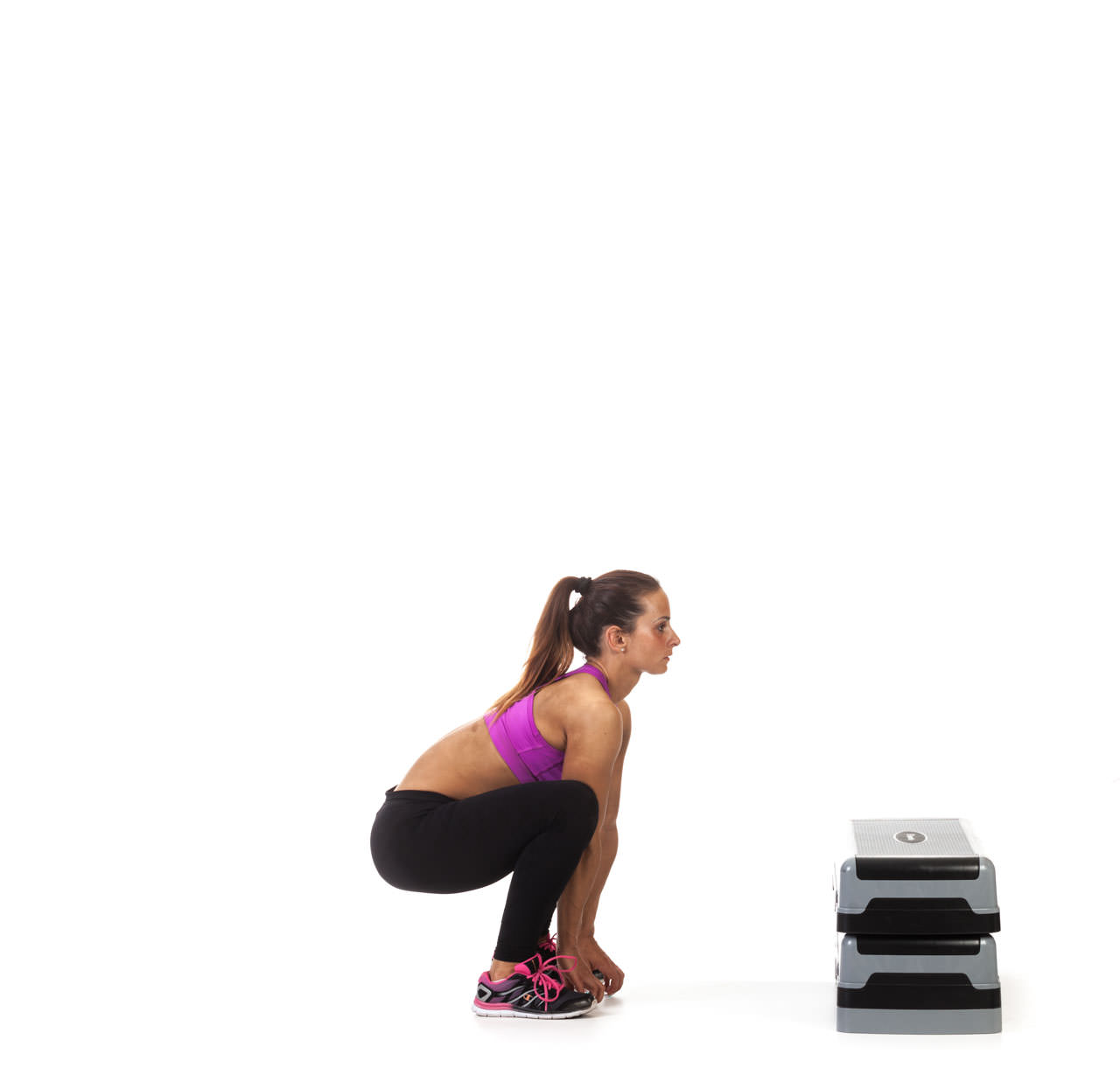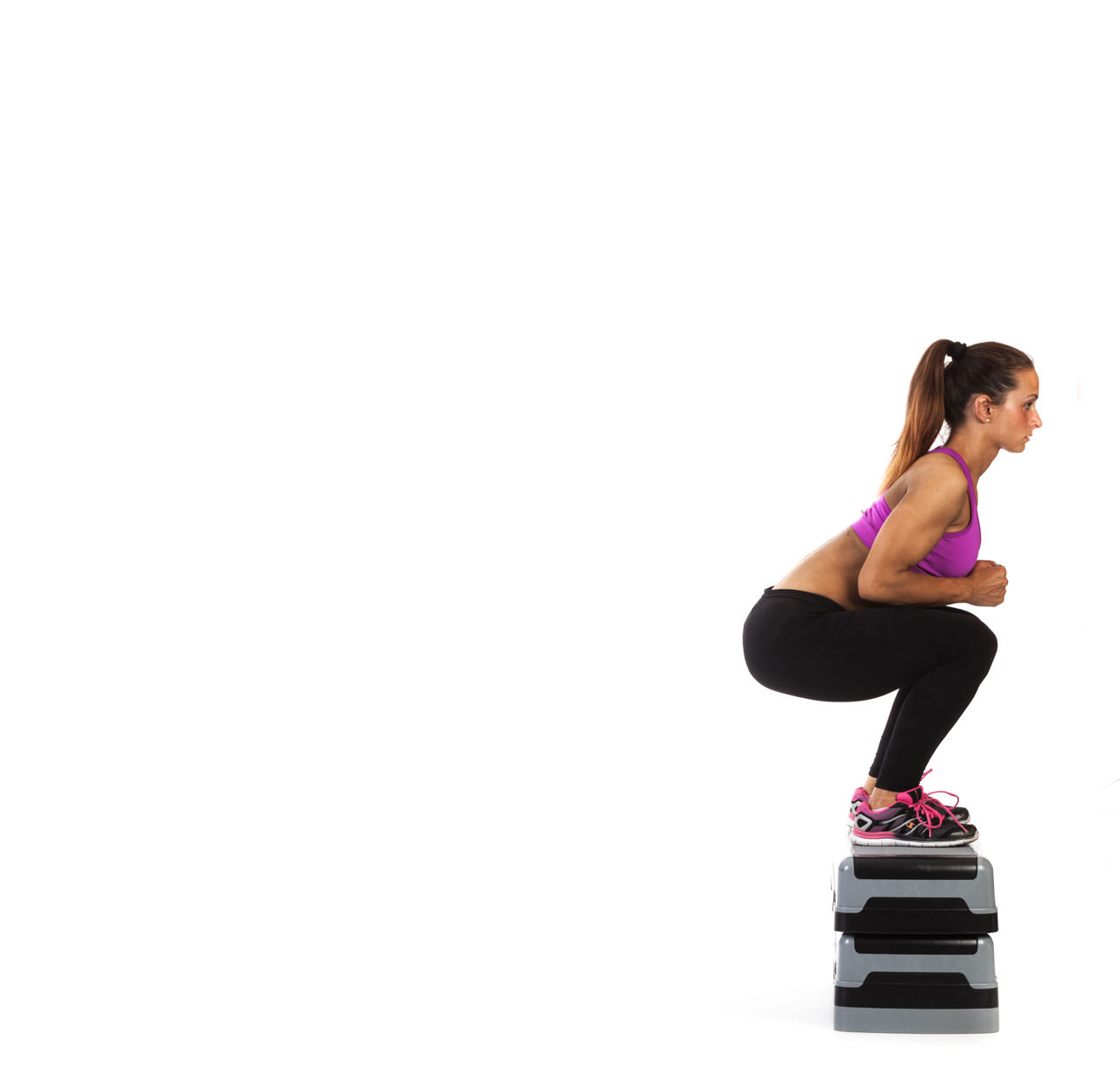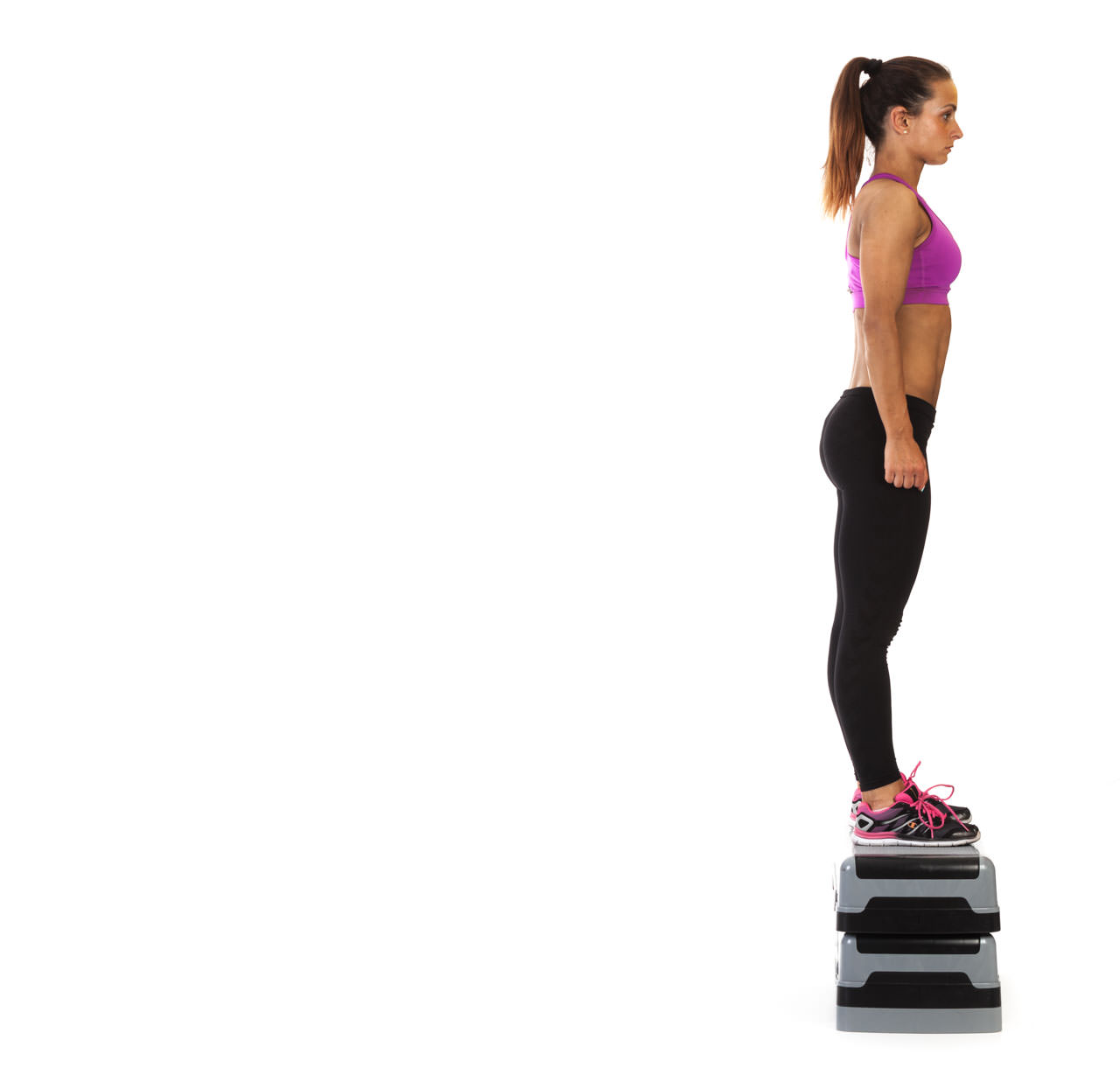 Burpee with Box Jump
1
Begin standing with your legs shoulder width apart.
2
Place your hands on the floor and kick your legs back so you end up in a push up position.
3
Lower yourself till your stomach and thighs are on the floor. Your elbows should be bent.
4
Press up like you are doing a push up and push your hips up.
5
Jump your feet under your hips and stand.
6
Perform a short squat in preparation for jumping, swinging your arms behind you.
7
Extending through the hips, knees, and ankles jump on the box. Swing your arms forward and up.
8
Land on the box with the knees bent, absorbing the impact through the legs. You can jump from the box back to the ground, or preferably step down one leg at a time. Repeat the exercise according to the training plan.