Workouts with this exercise
Primary muscles
Biceps
Equipment
Dumbbell
Exercise description
Female exercise for the city.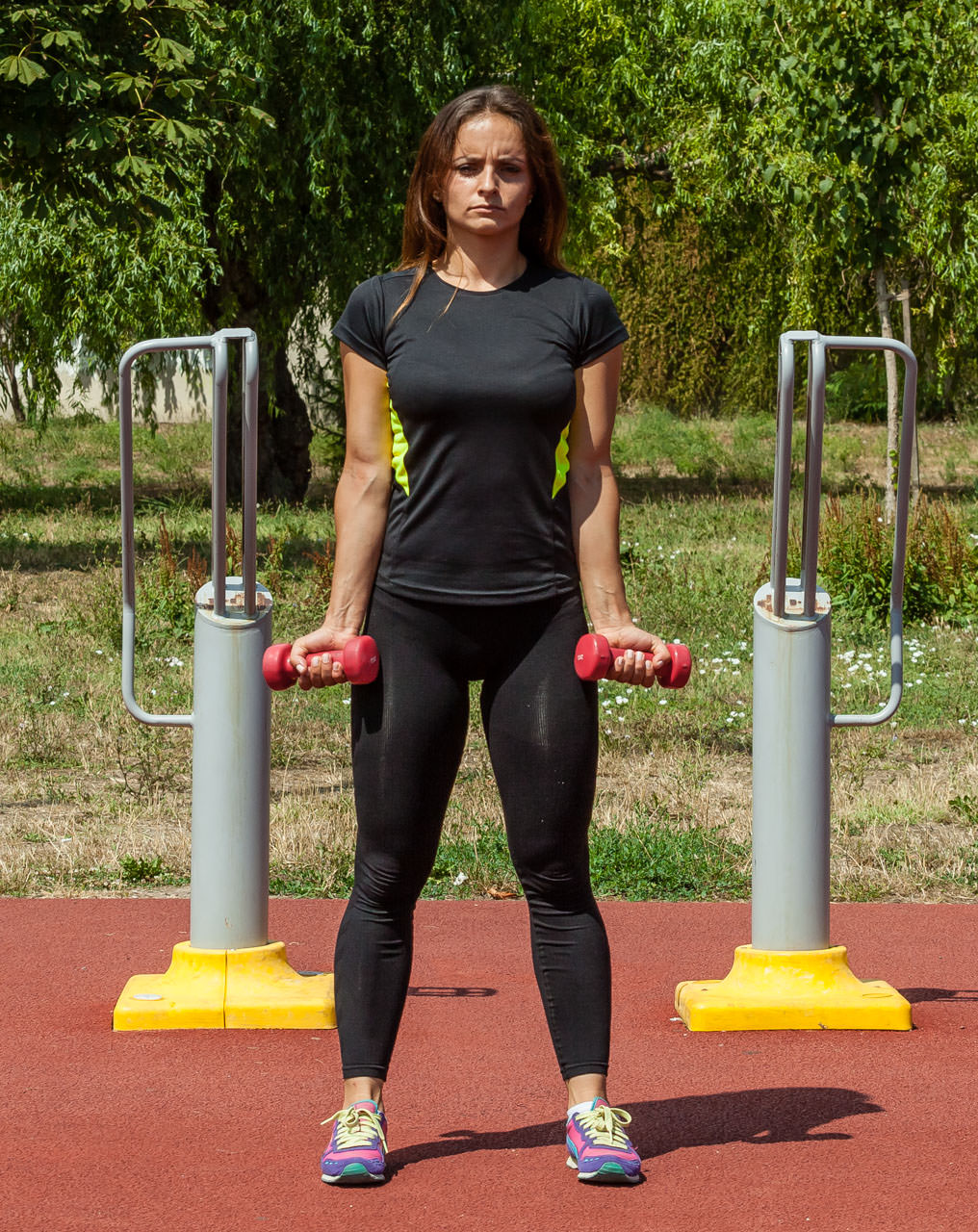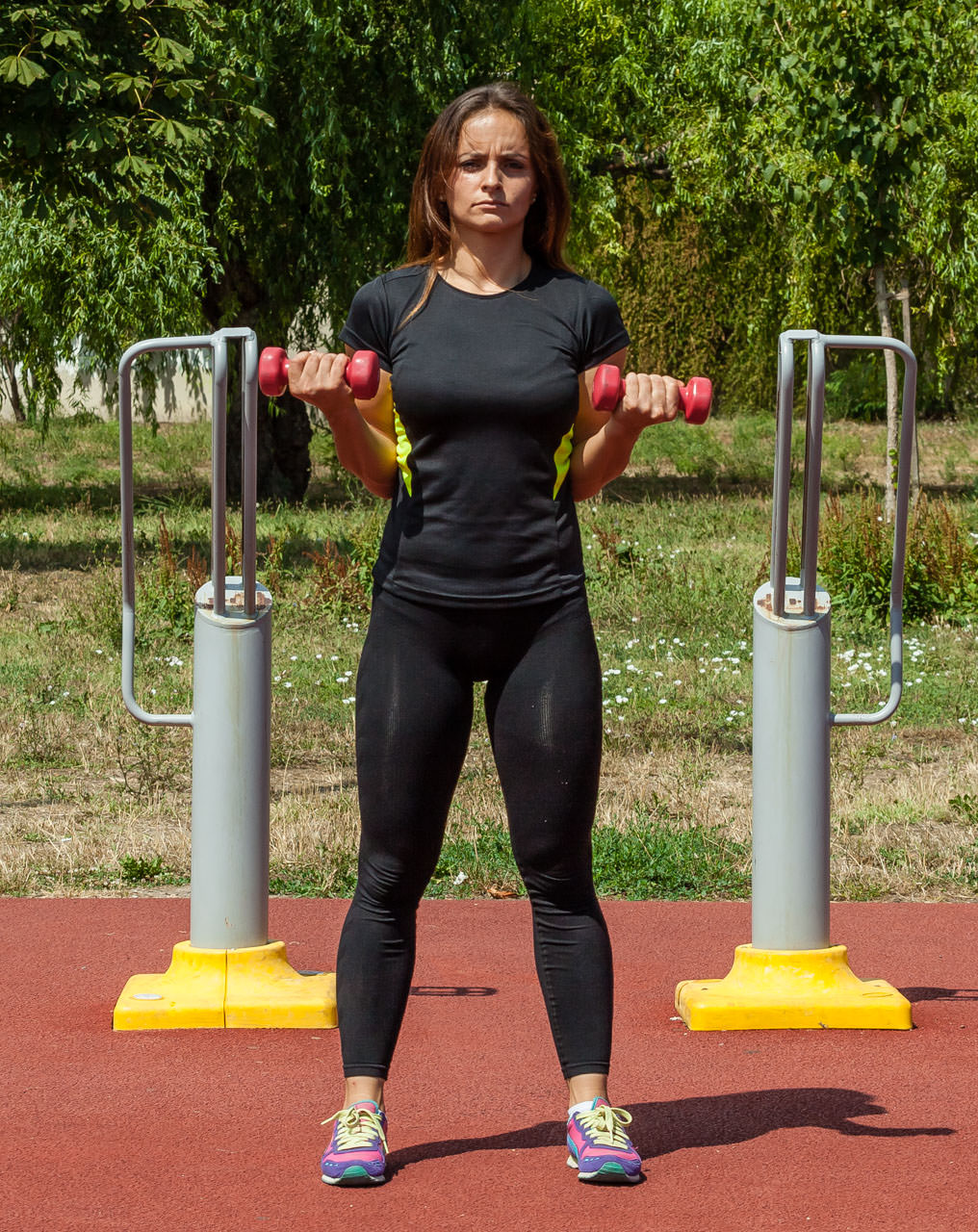 Two-Dumbbell Bicep Curls
1
Grab a pair of dumbbells. Stand straight. Use an underhand grip (palms facing up) and keep your elbows pinned against your side at all times. Do not raise your upper arms or pull them back behind your torso.
2
Bend your elbows and lift the dumbbells until your forearms touch your biceps.
3
Lower the dumbbells back to the starting position and repeat the exercise according to the training plan.