Workouts with this exercise
Primary muscles
Triceps
Equipment
Dumbbell
Exercise description
Female exercise for the city.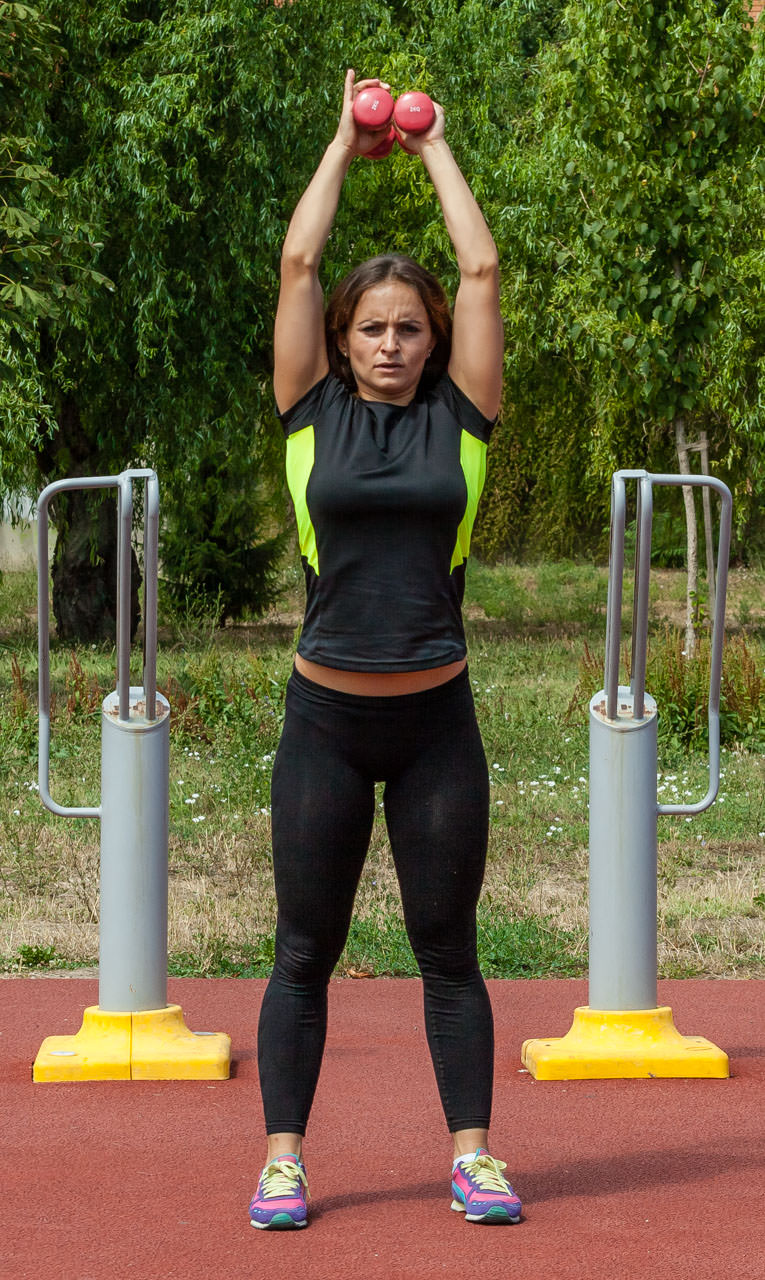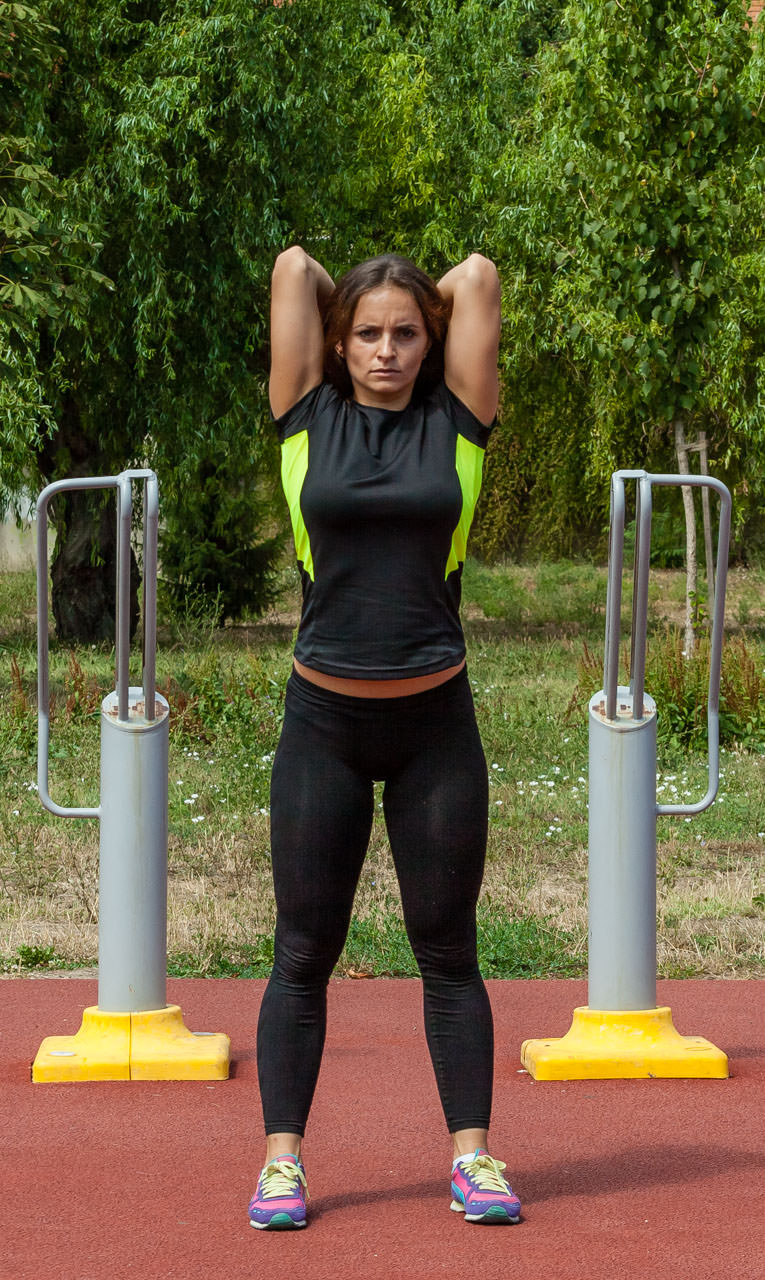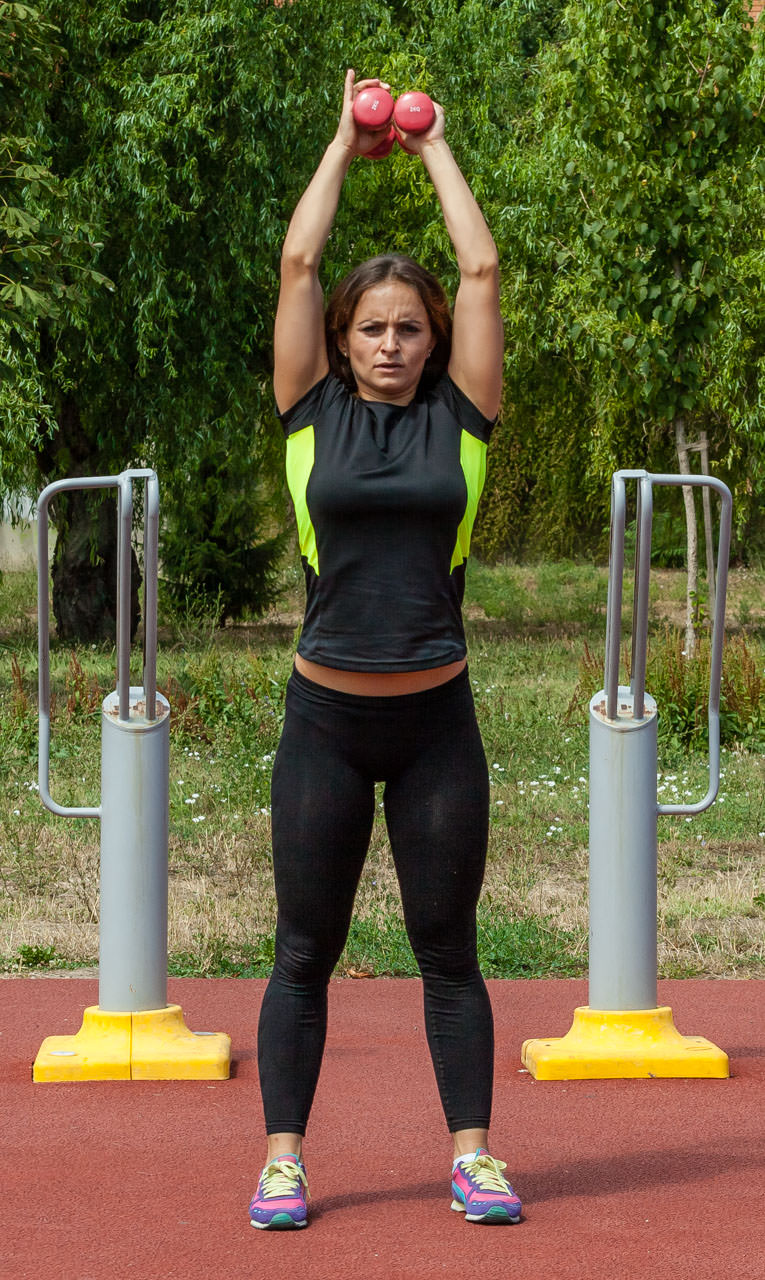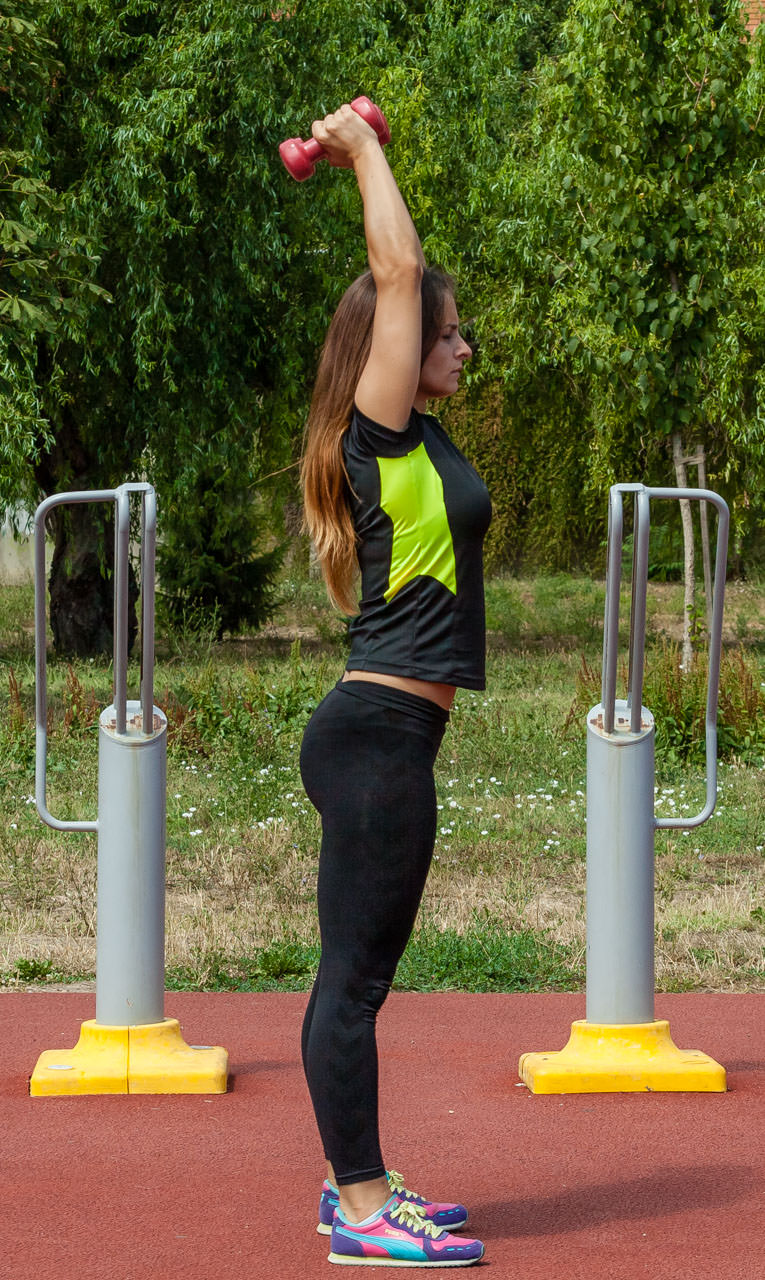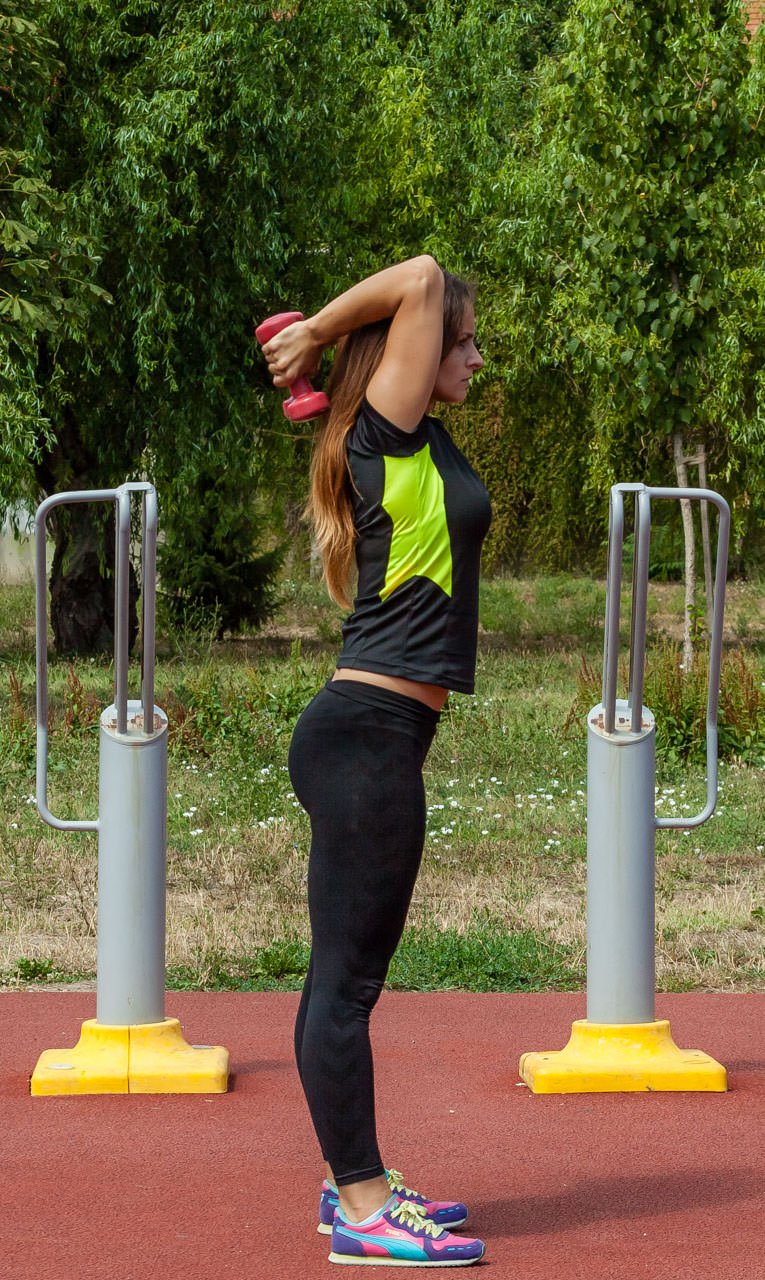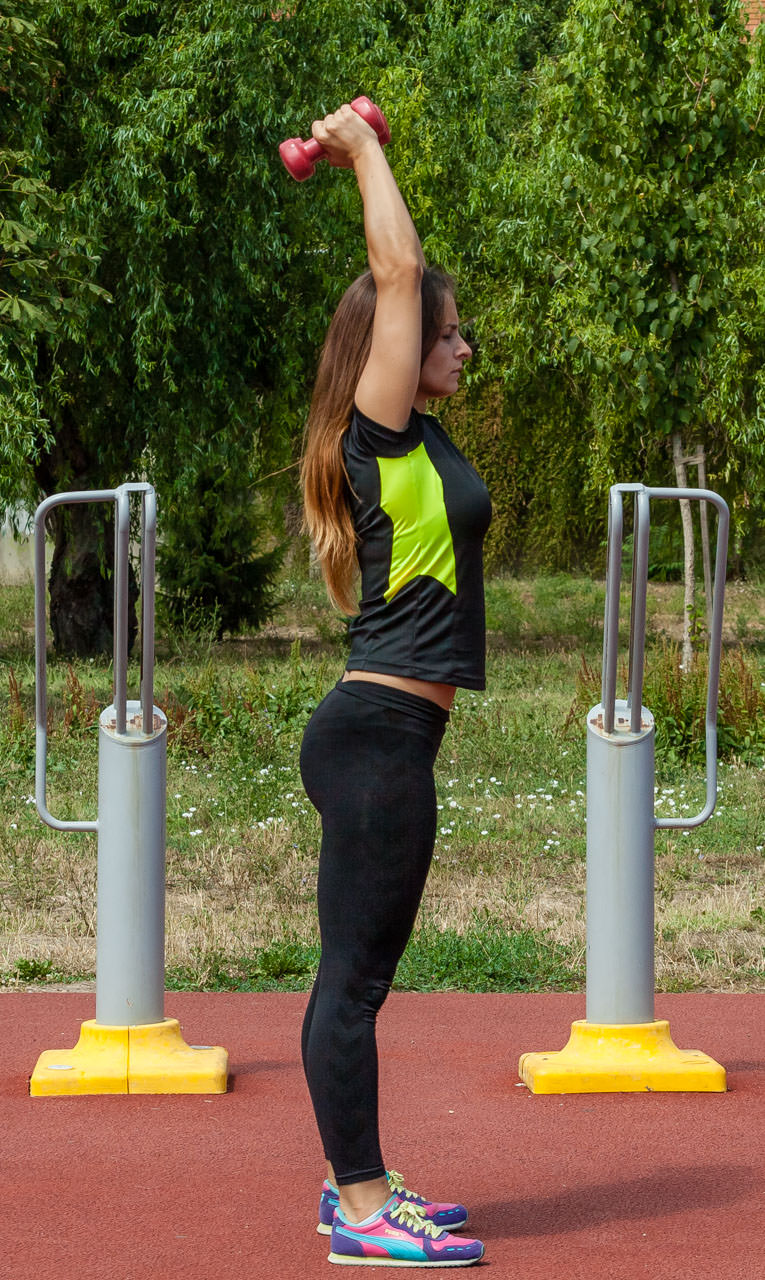 Two-Arm Dumbbell Triceps Extension
1
Grab a pair of dumbbells. Your feet should be about shoulder width apart from each other. Lift the dumbbells over your head until both arms fully extended. The resistance of the dumbbells should be resting on the palms of your hands with your thumbs around it. The palms of your hands should be facing each other.
2
Keeping your upper arms close to your head with the elbows in a 90 degree angle and the forearms parallel to the ground, lower the dumbbells in a semicircular motion behind your head until your forearms touch your biceps.
3
Go back to the starting position by using the triceps to raise the dumbbells. Repeat the exercise according to the training plan.