Workouts with this exercise
Primary muscles
Biceps
Secondary muscles
Abs
Equipment
Suspension Trainer
Exercise description
Male exercise for the gym.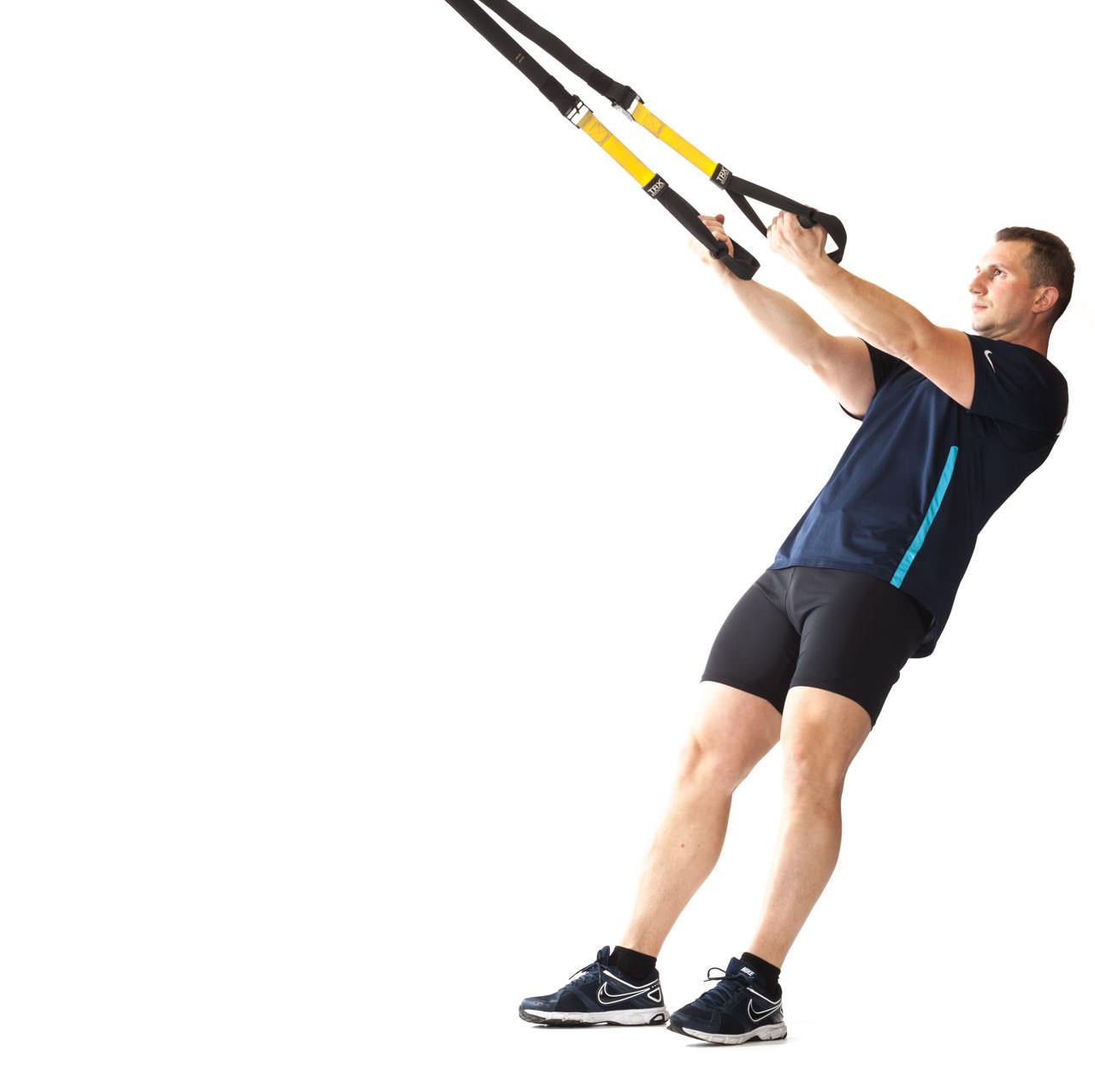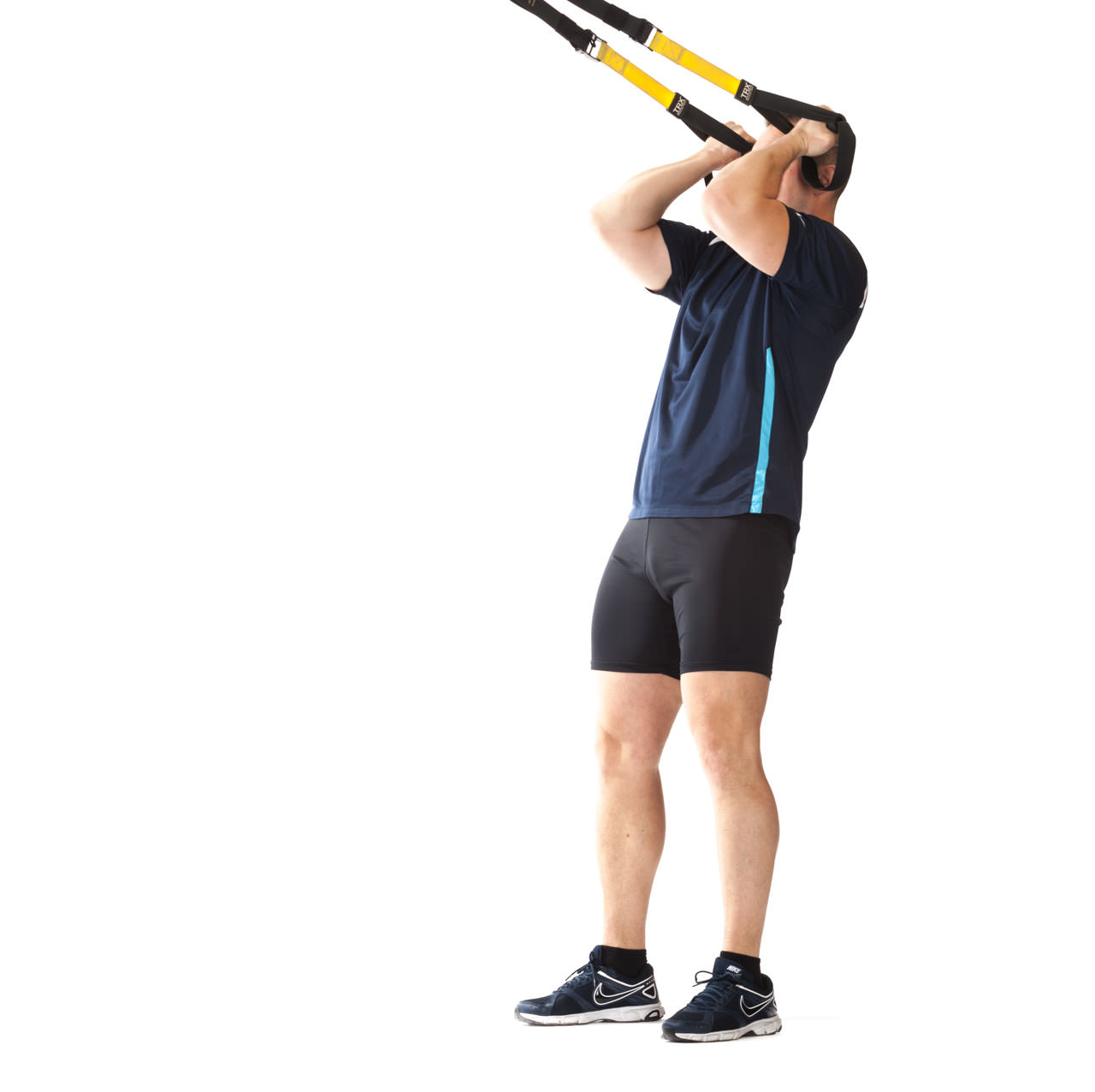 Biceps Curl
1
Stand facing the anchor. Grab the handles with your palms turned upwards and lean back with your arms straight.
2
Curl and pull your hands towards your temples, keeping the elbows high and aligned with your shoulders throughout the movement.
3
Return to the start position maintaining body alignment and repeat the exercise according to the training plan.