Workouts with this exercise
Primary muscles
Chest
Secondary muscles
Triceps
Abs
Equipment
Suspension Trainer
Exercise description
Male exercise for the gym.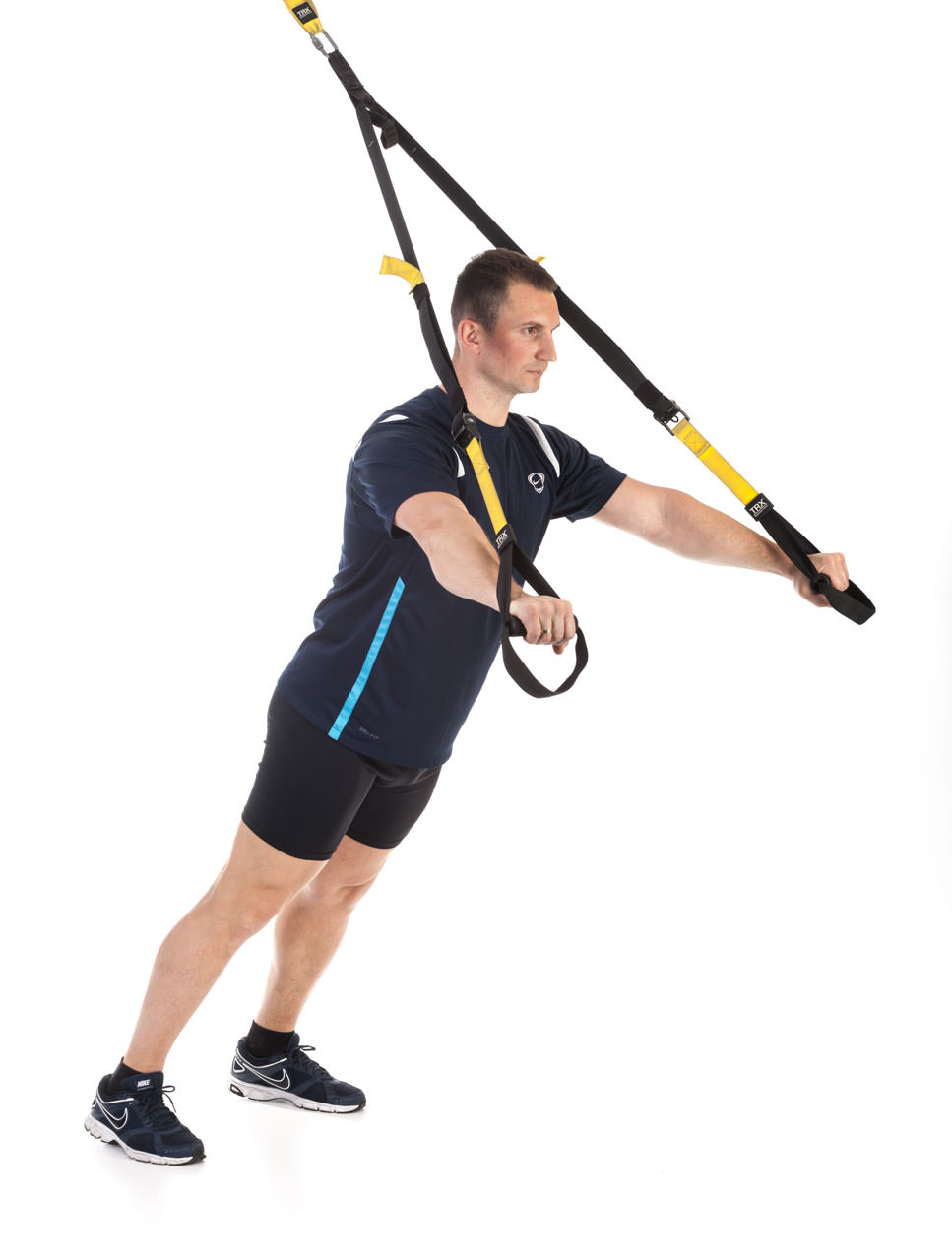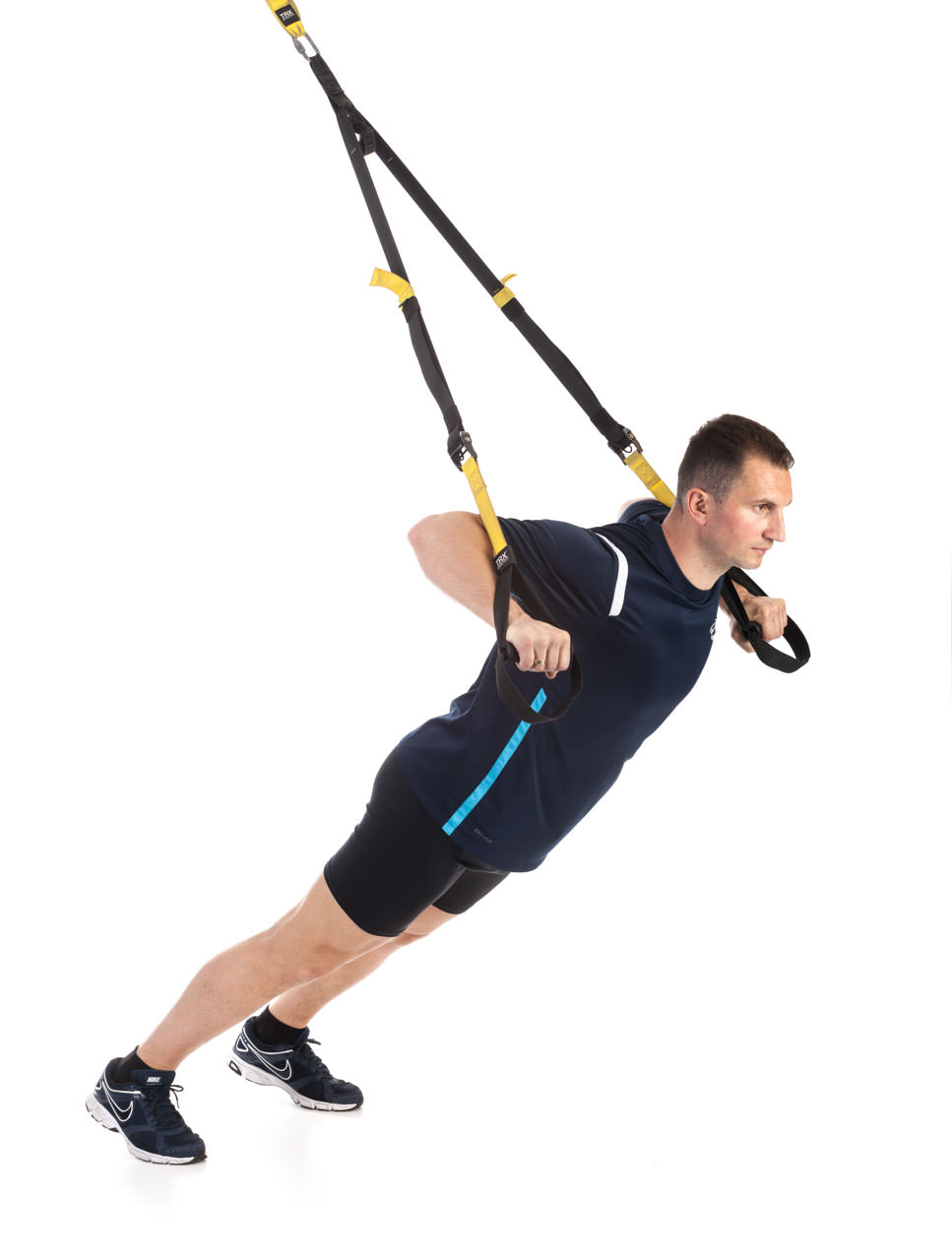 Chest Press
1
Stand facing away from the anchor. Grab the handles and extend your arms out in front of you at shoulder height. Keep your palms facing down and the weight on the balls of your feet.
2
Lower your chest towards the ground and bend your elbows at 90 degrees.
3
Press back up into the start position maintaining body alignment. Repeat the exercise according to the training plan.