Workouts with this exercise
Primary muscles
Shoulder
Back
Secondary muscles
Abs
Triceps
Equipment
Suspension Trainer
Exercise description
Male exercise for the gym.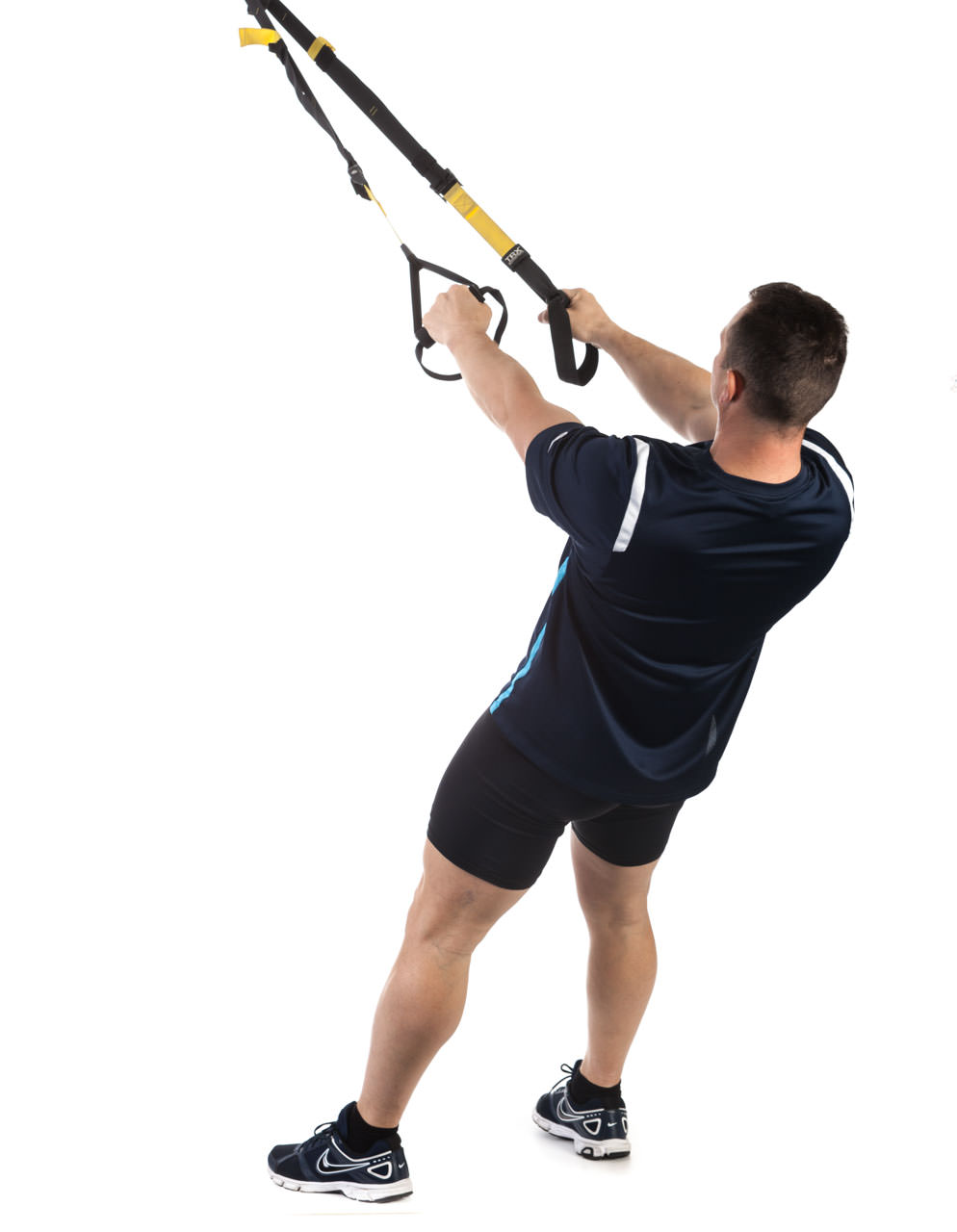 T Deltoid Fly
1
Start in the end position to measure the appropriate stance. Stand facing the anchor in the offset stance, pulling the suspension back and out into a letter "T". Keep your palms facing forward.
2
Lean back, maintaining a slight elbow angle throughout the movement.
3
Pull through by moving your body up toward the anchor. Keep your core engaged. Repeat the exercise according to the training plan.