Workouts with this exercise
Primary muscles
Upper Leg
Glutes
Secondary muscles
Lower Leg
Equipment
None
Exercise description
Male exercise for the city.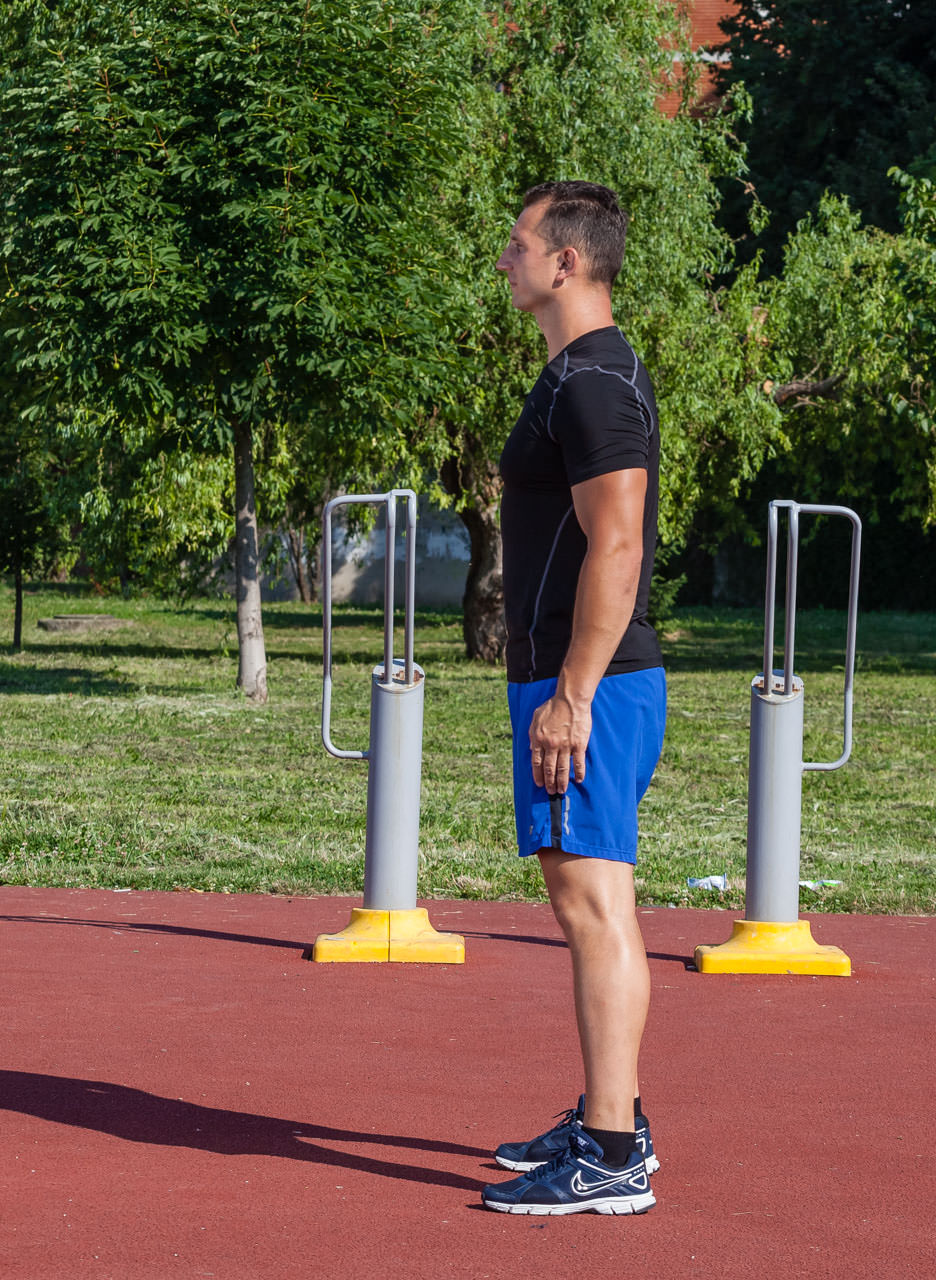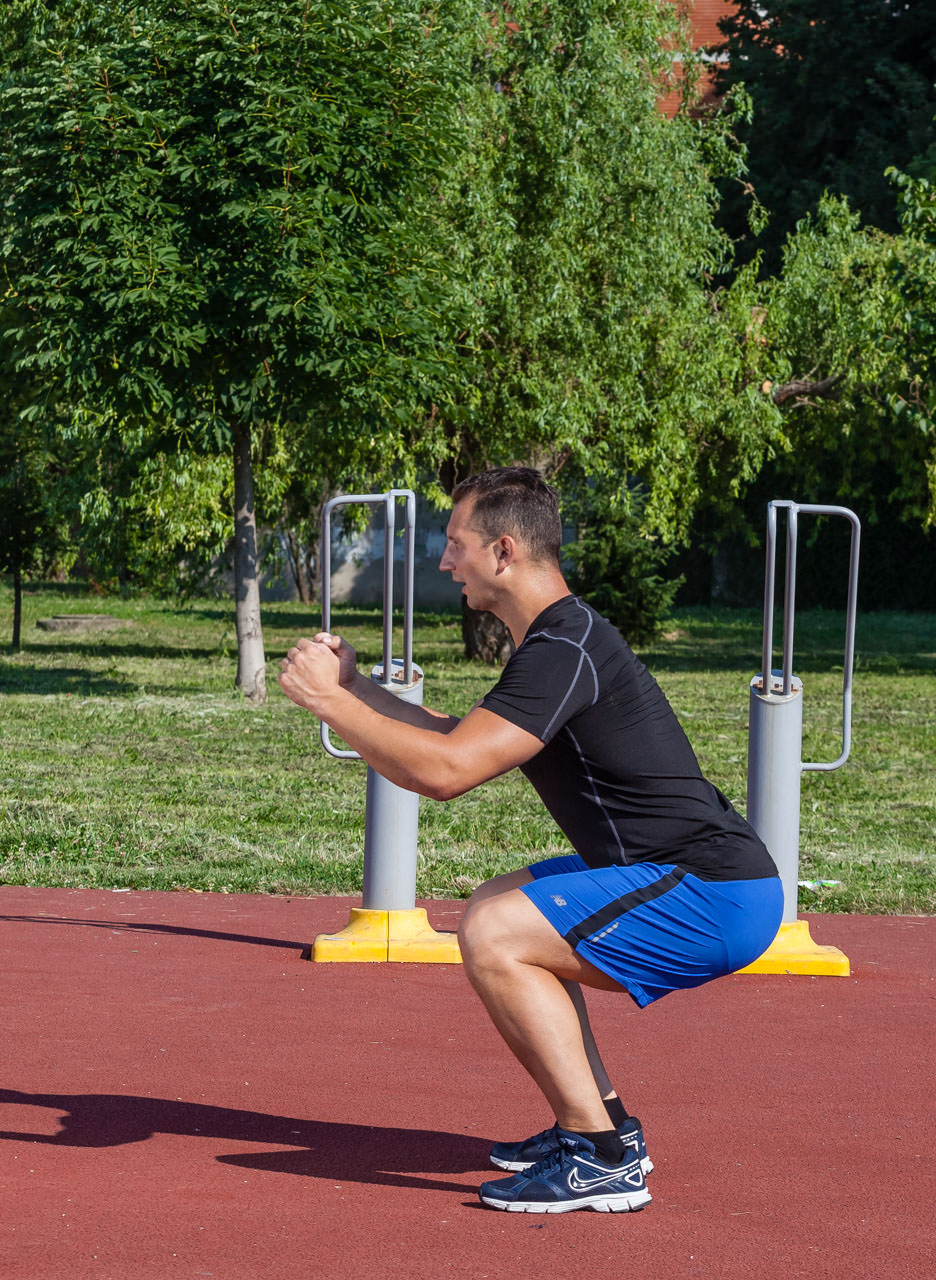 Half Squat
1
Stand straight with your feet shoulder width apart and parallel to each other.
2
Extend your arms out so that they are parallel with the ground. Drive your hips back to the sitting position. Your thighs must be parallel with the ground.
3
In the bottom position, pause and push your knees out to return to the starting position. Repeat the exercise according to the training plan.