Workouts with this exercise
Primary muscles
Shoulder
Chest
Equipment
None
Exercise description
Both exercise for the beach.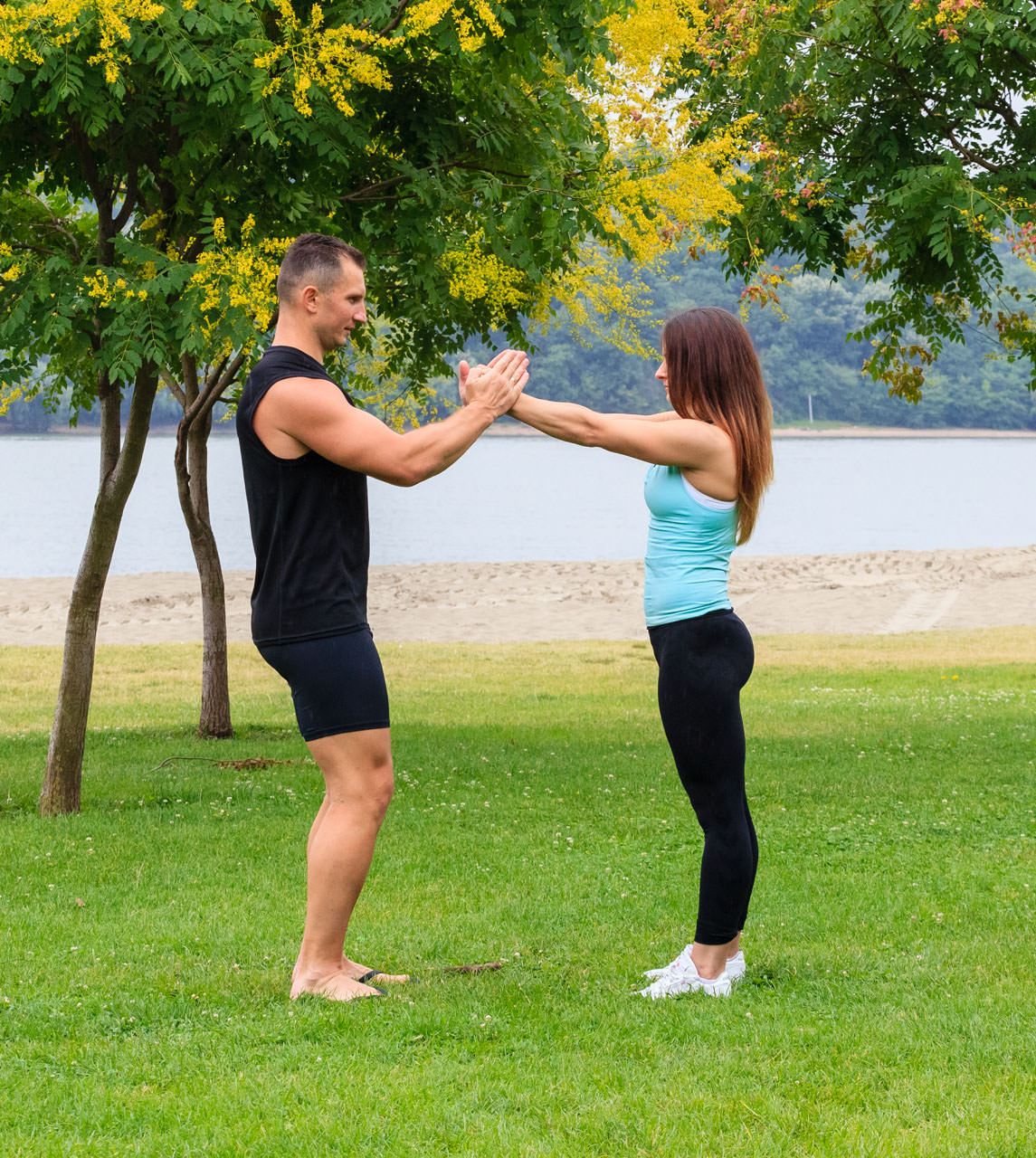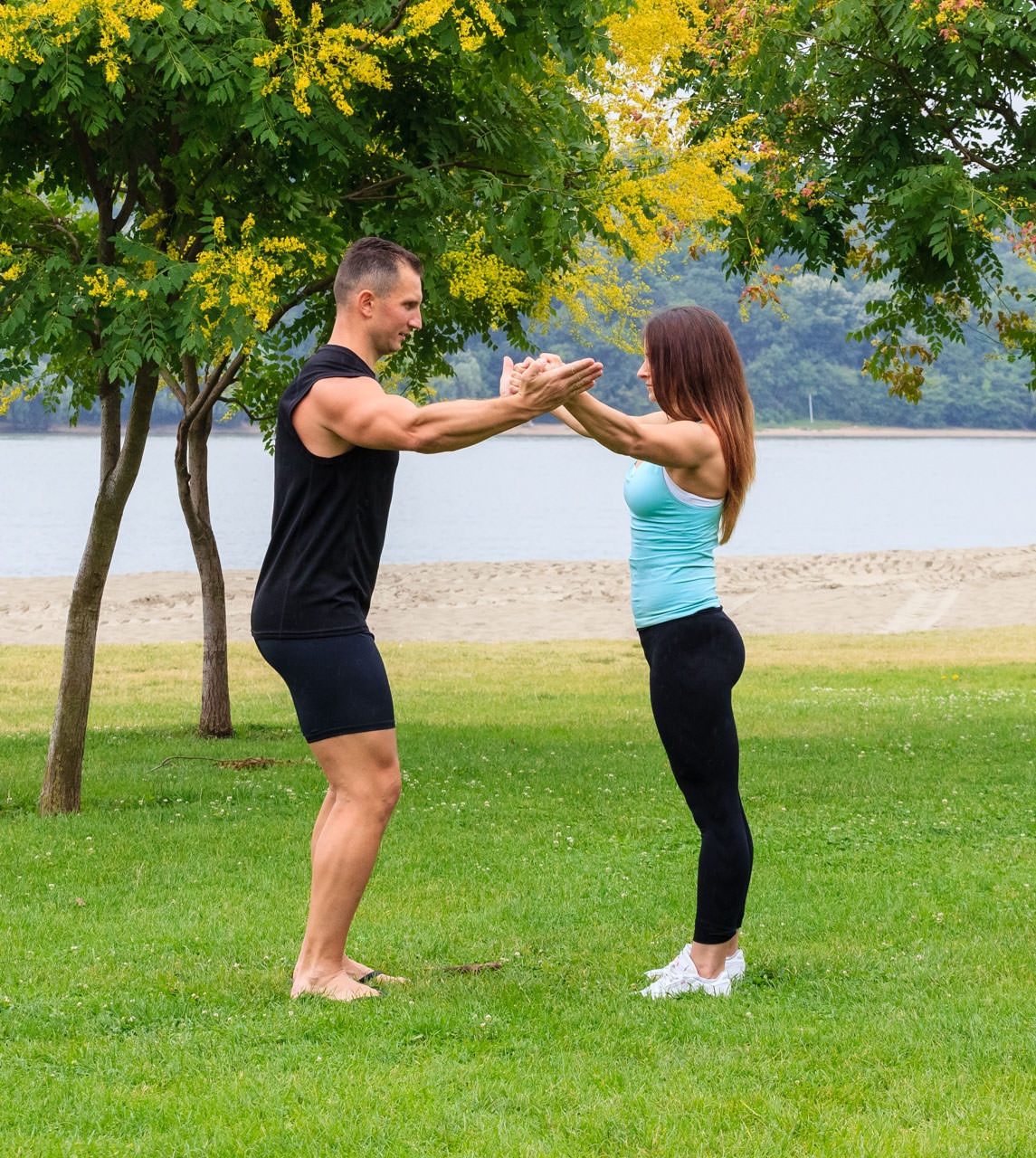 Partners (Shoulders, Chest)
1
Partners are standing facing each other with their arms extended in front of them. One partner is holding the other one's arms.
2
One partner is pushing inwards, while the other one is pushing outwards.
3
The other partner is pushing inwards while the first one is countering the action. Repeat the exercise according to the training plan.