Workouts with this exercise
Primary muscles
Upper Leg
Shoulder
Secondary muscles
Glutes
Back
Traps
Triceps
Equipment
Kettlebell
Exercise description
Female exercise for the gym.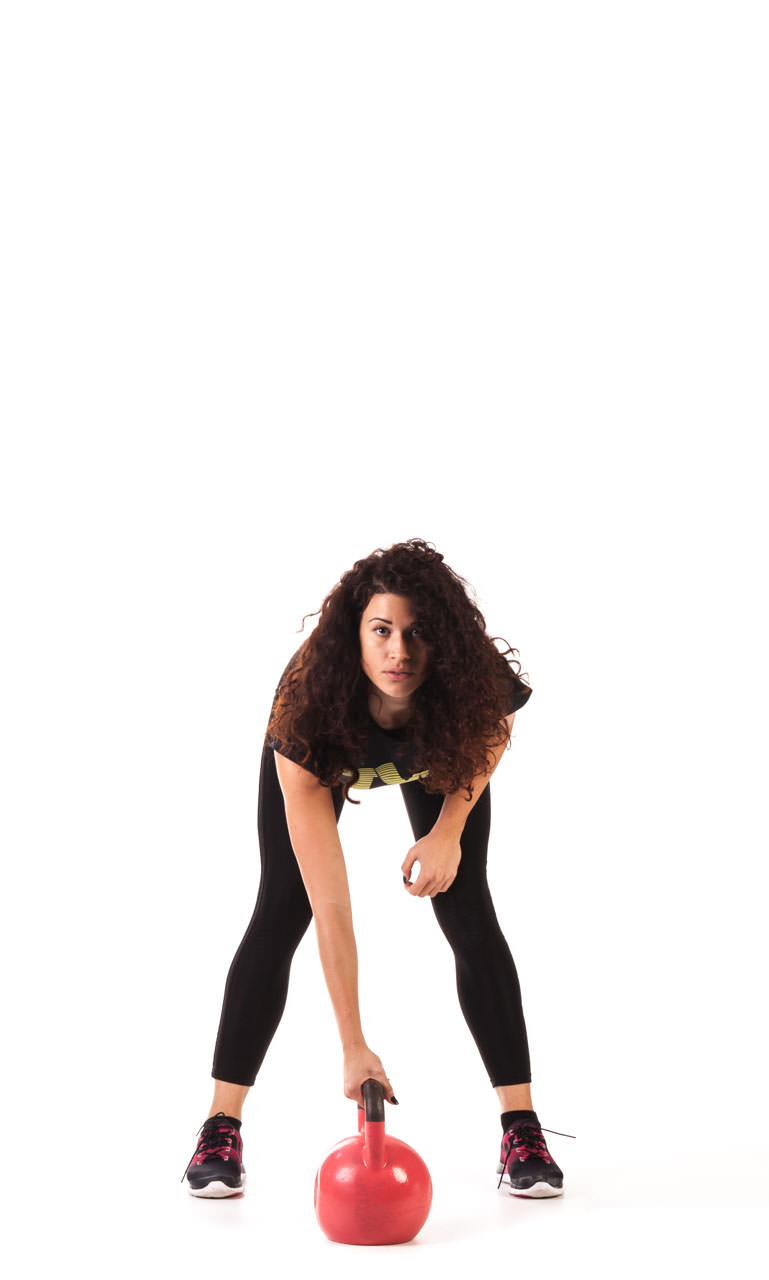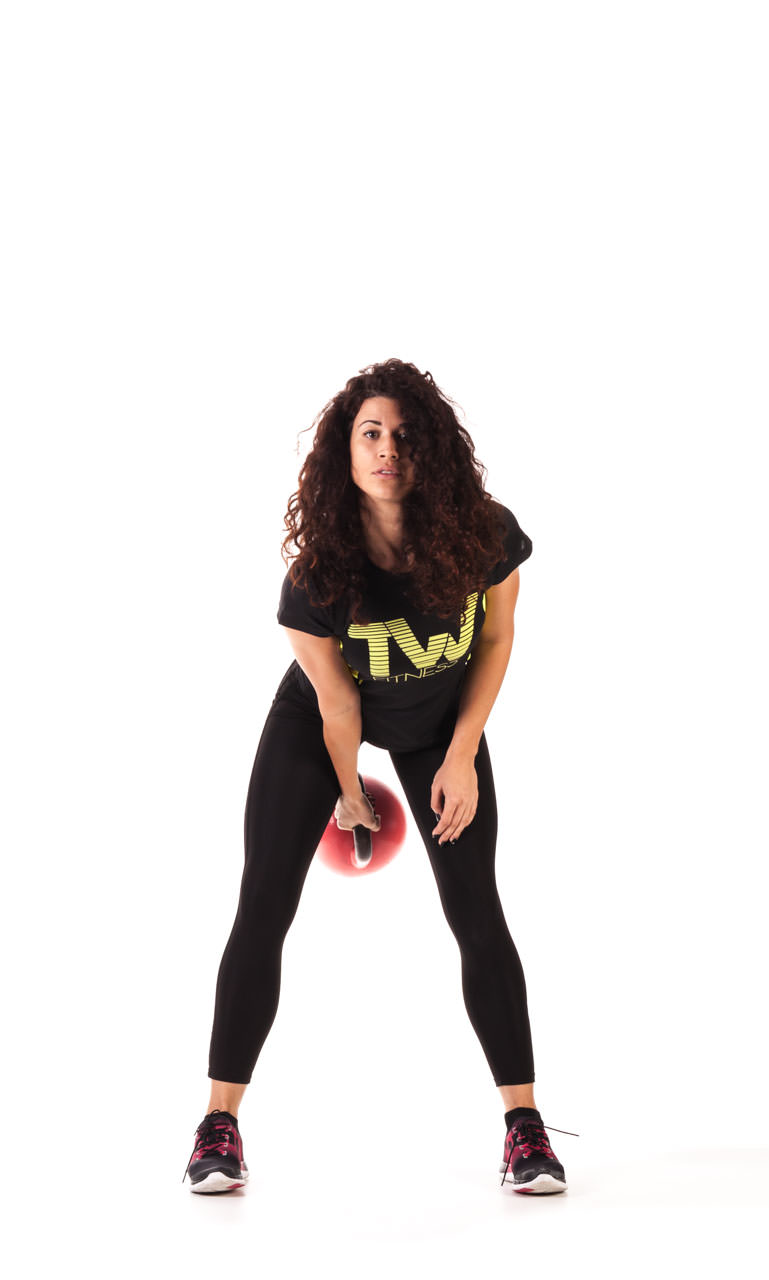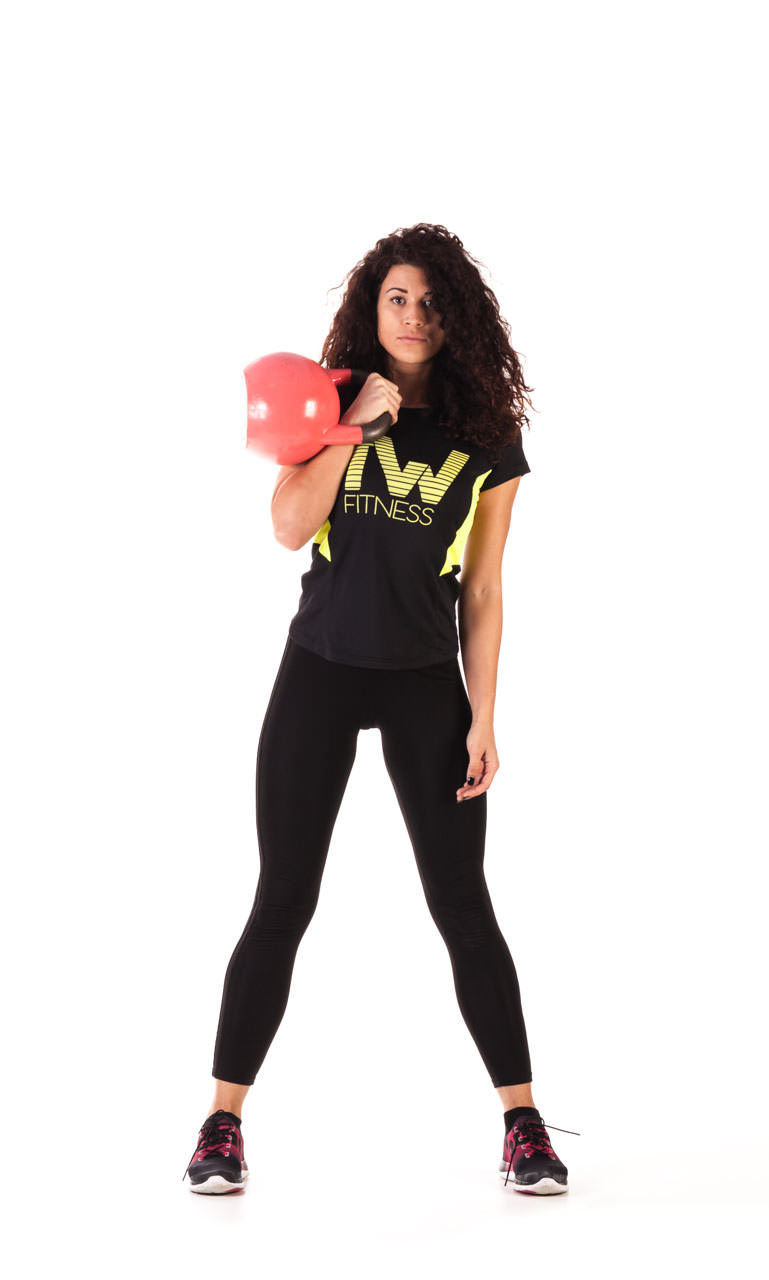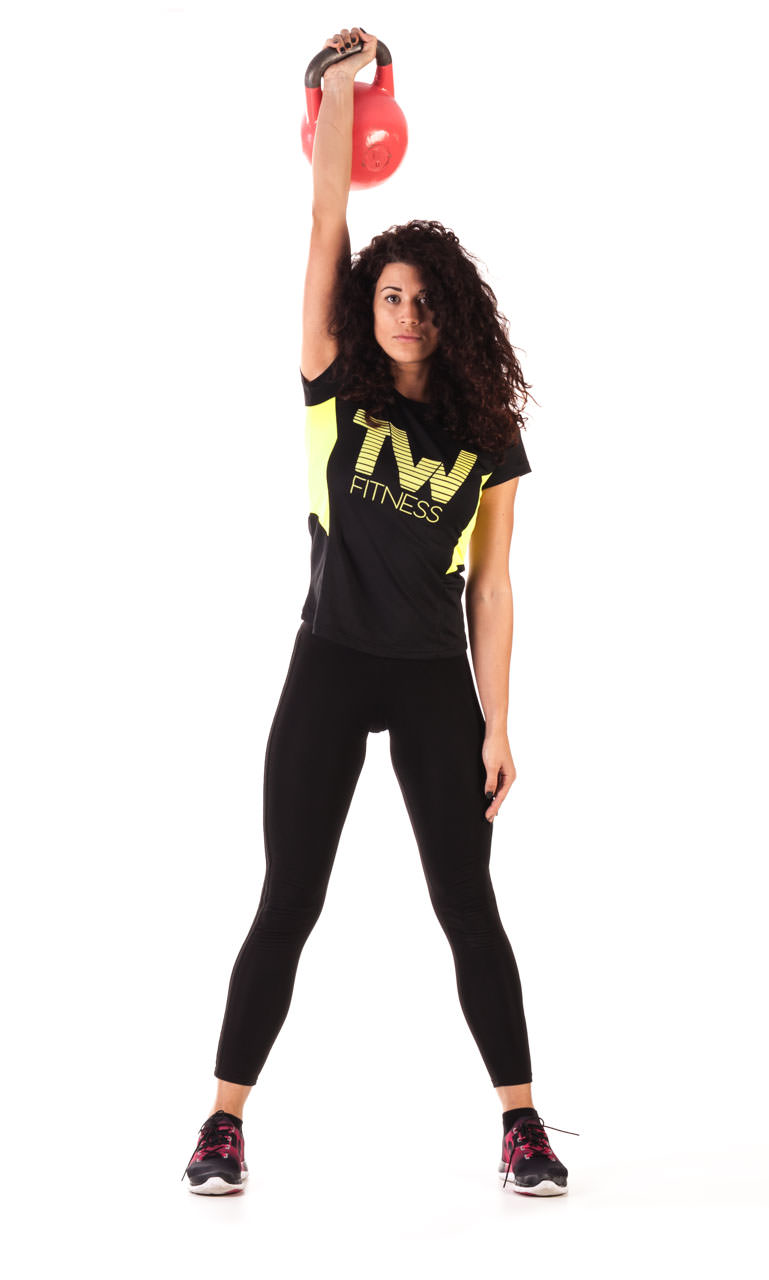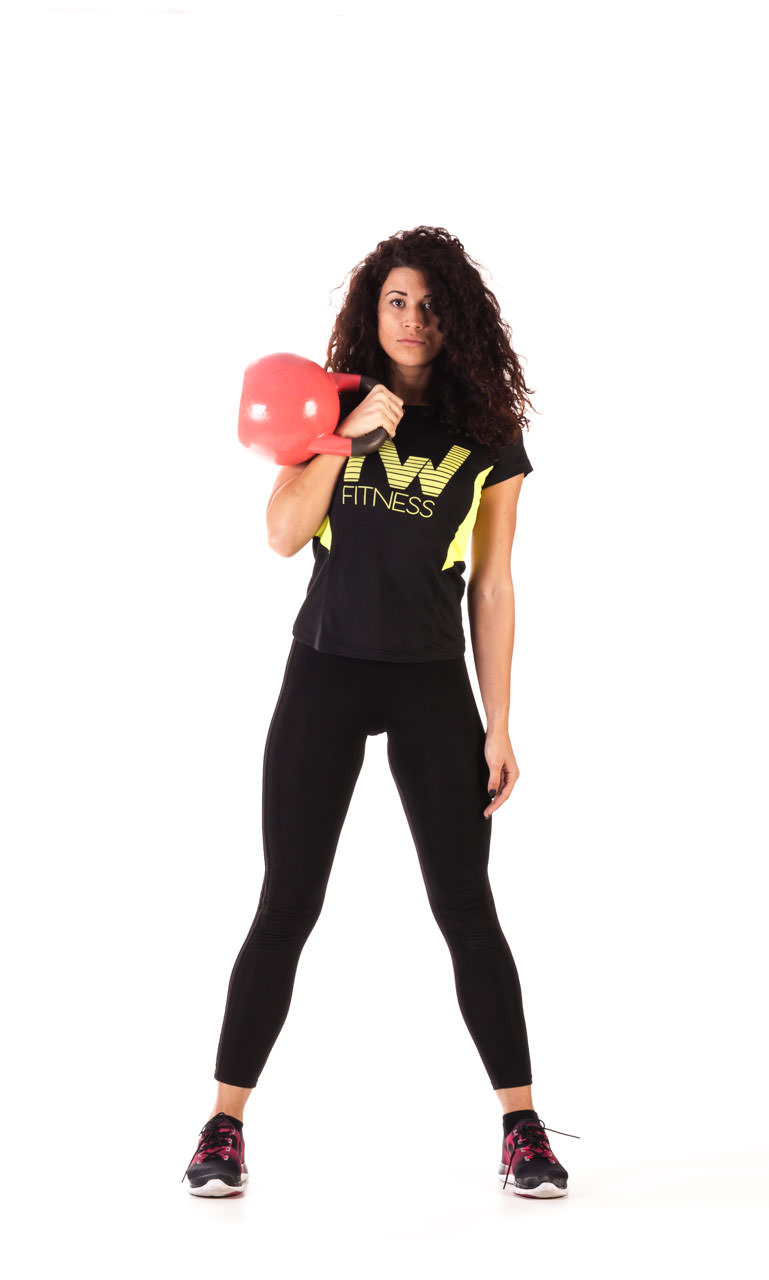 Kettlebell Clean and Press
1
Place a kettlebell between your feet. As you bend down to grab the kettlebell, push your butt back and keep your eyes looking forward.
2
Swing the kettlebell and clean it to your shoulder by extending through the legs and hips as you raise the kettlebell towards your shoulder. The wrist should rotate as you do so.
3
Press the kettlebell directly overhead by extending through the elbow, turning it so the palm faces forward while holding the other arm stationary.
4
Lower the pressed kettlebell to the starting position. Repeat the exercise according to the training plan then switch arms.