Workouts with this exercise
Primary muscles
Upper Leg
Secondary muscles
Glutes
Equipment
Swiss Ball
Exercise description
Male exercise for the gym.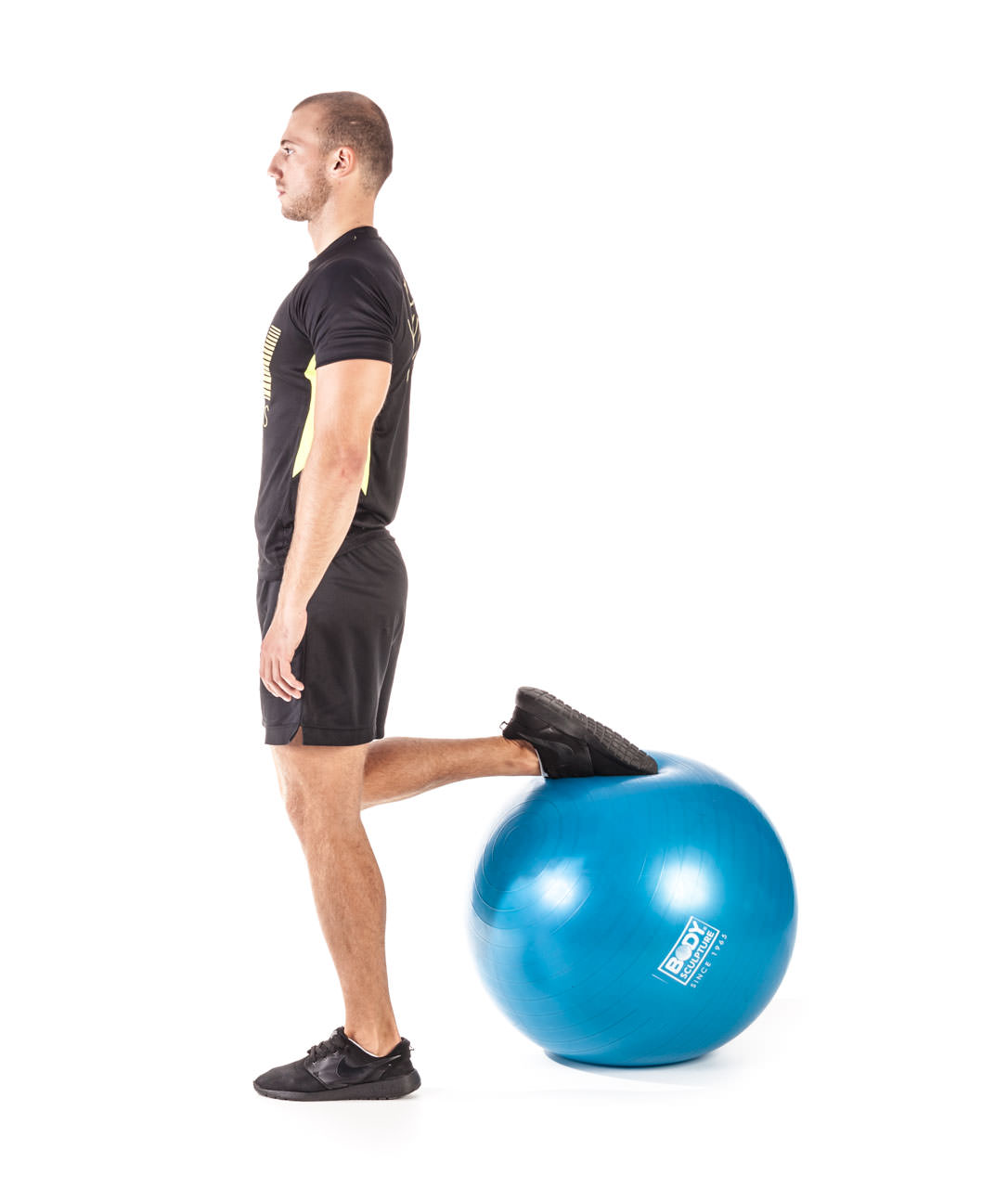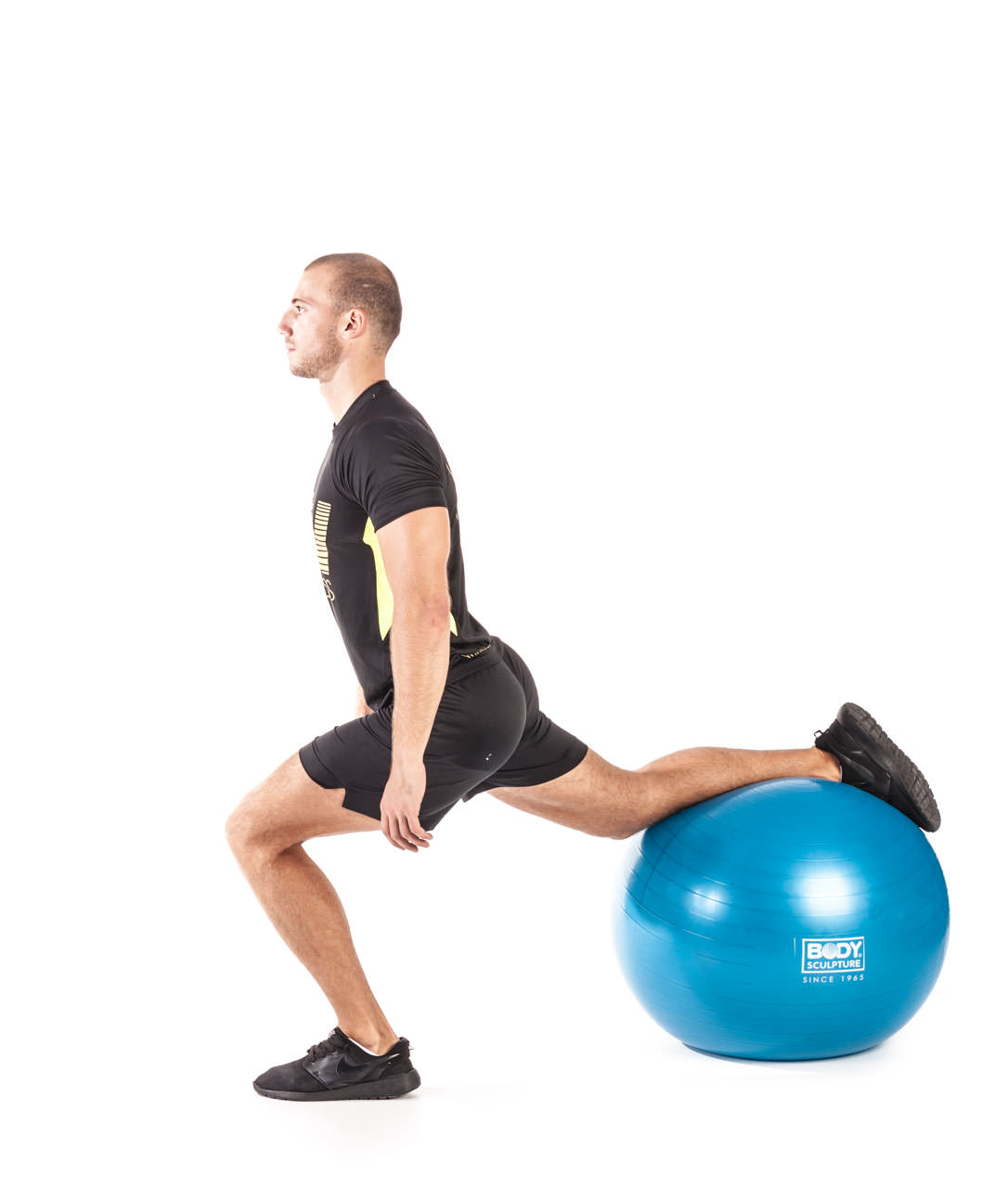 Swiss Ball Bulgarian Squat
1
Position yourself into a staggered stance with the rear foot elevated and front foot forward.
2
Begin by descending, flexing your knee and hip to lower your body down. Maintain good posture throughout the movement. Keep the front knee in line with the foot as you perform the exercise.
3
At the bottom of the movement, drive through the heel to extend the knee and hip to return to the starting position. Repeat the exercise according to the training plan then switch legs.