Workouts with this exercise
Primary muscles
Glutes
Equipment
None
Exercise description
Female exercise for the city.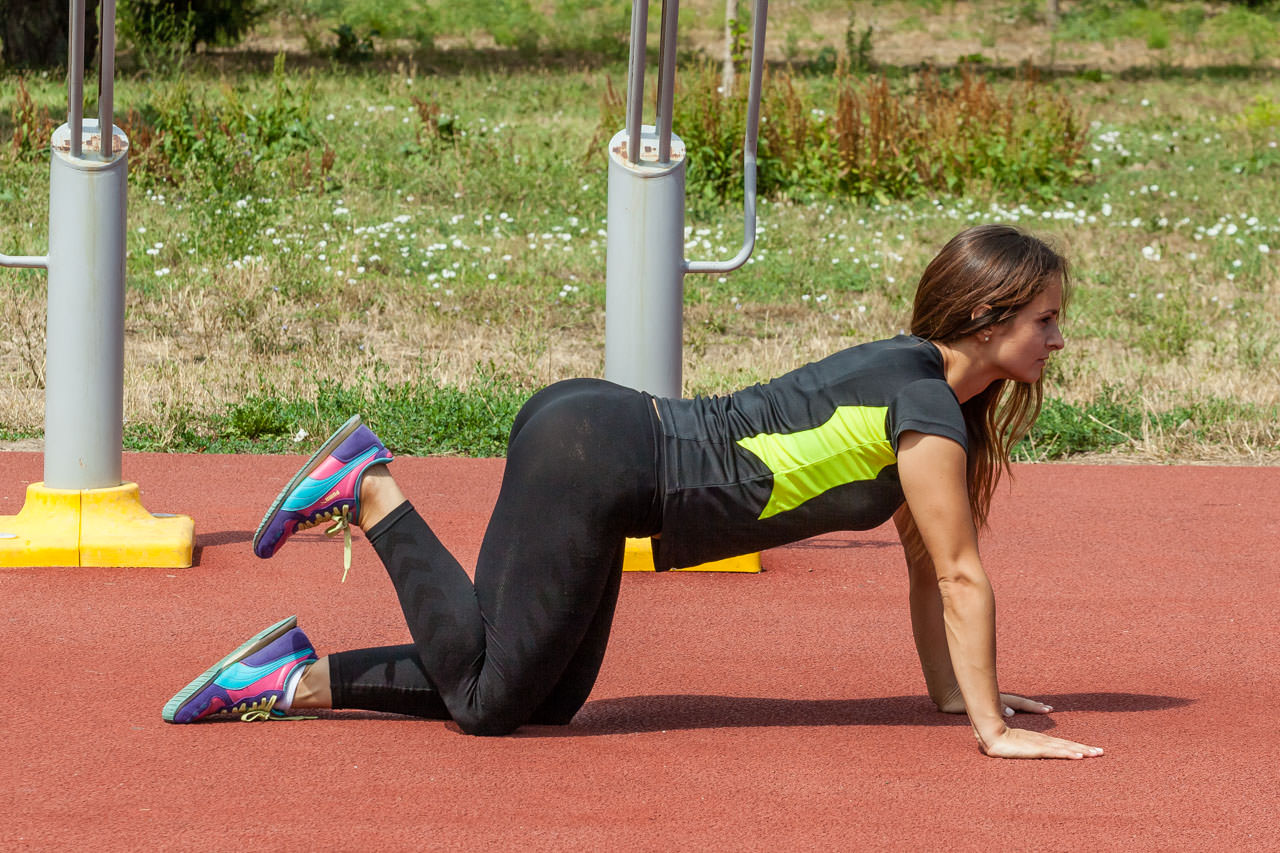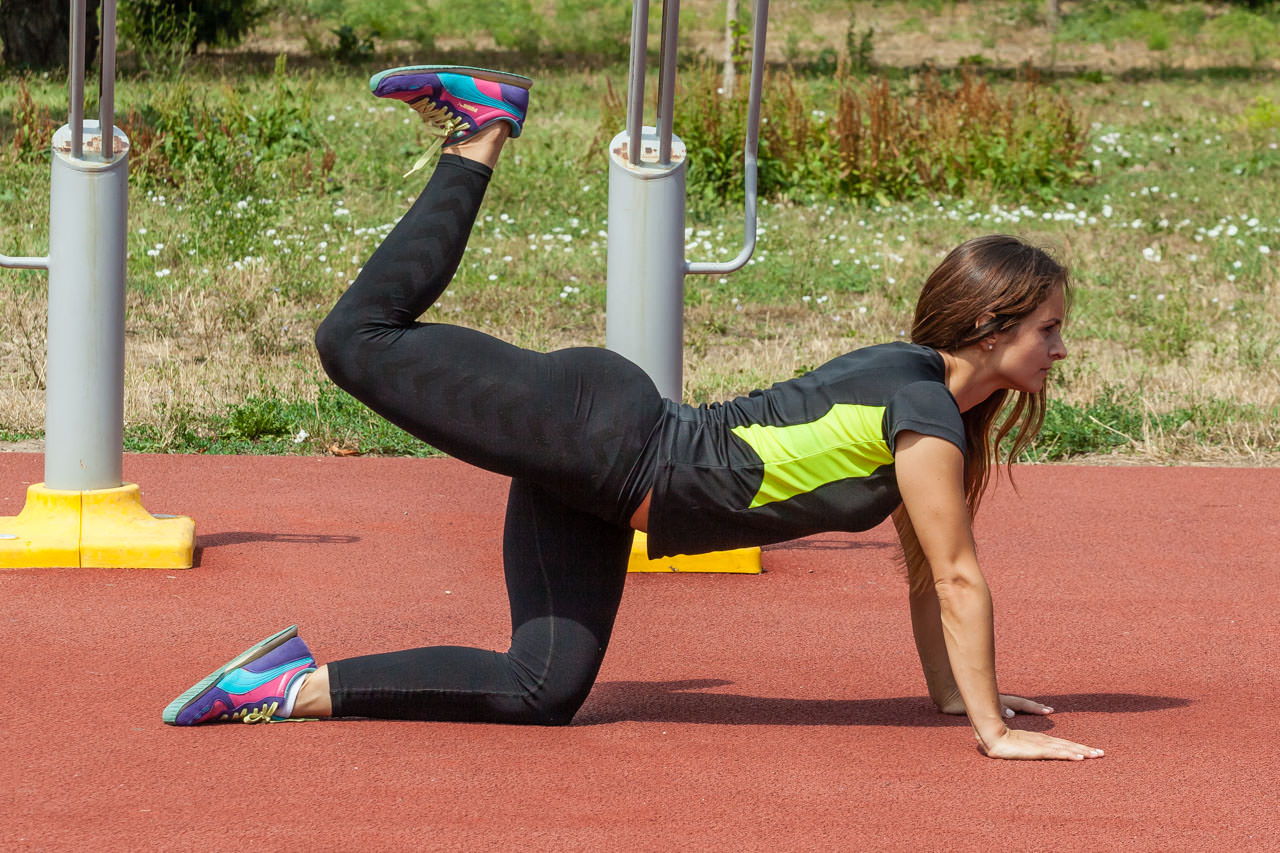 Donkey Kick
1
Start on all fours, supporting your weight on hands and knees. Keeping your right knee bent at a 90 degree angle, lift your right leg up until you feel your right glute engage.
2
Flex your foot, and slowly pulse the foot toward the sky by squeezing your glute. Do not move the torso at all, the motion is just in the hip joint.
3
Return your leg to the starting position. Repeat the exercise according to the training plan then switch legs.