Workouts with this exercise
Primary muscles
Triceps
Equipment
None
Exercise description
Female exercise for the city.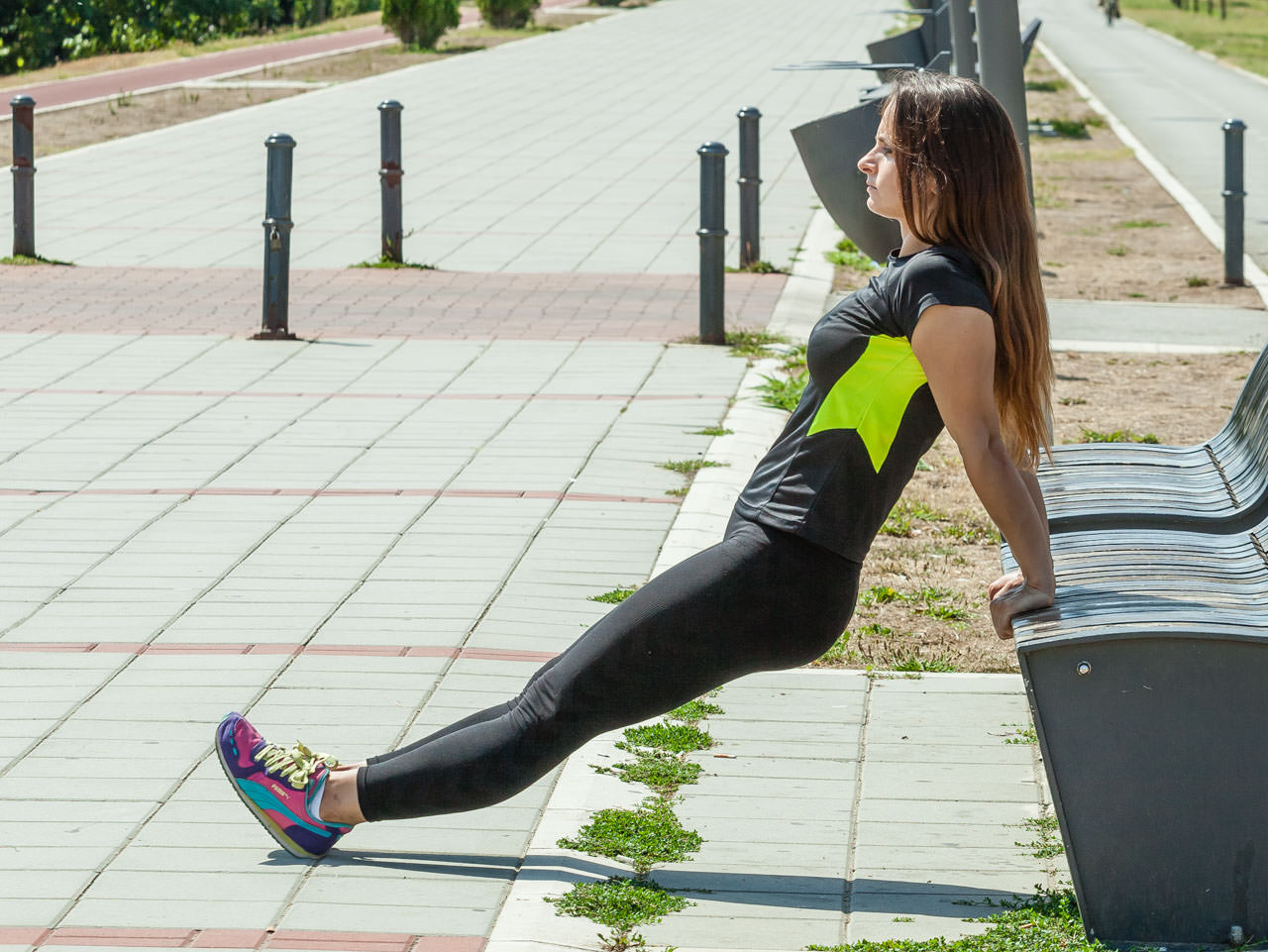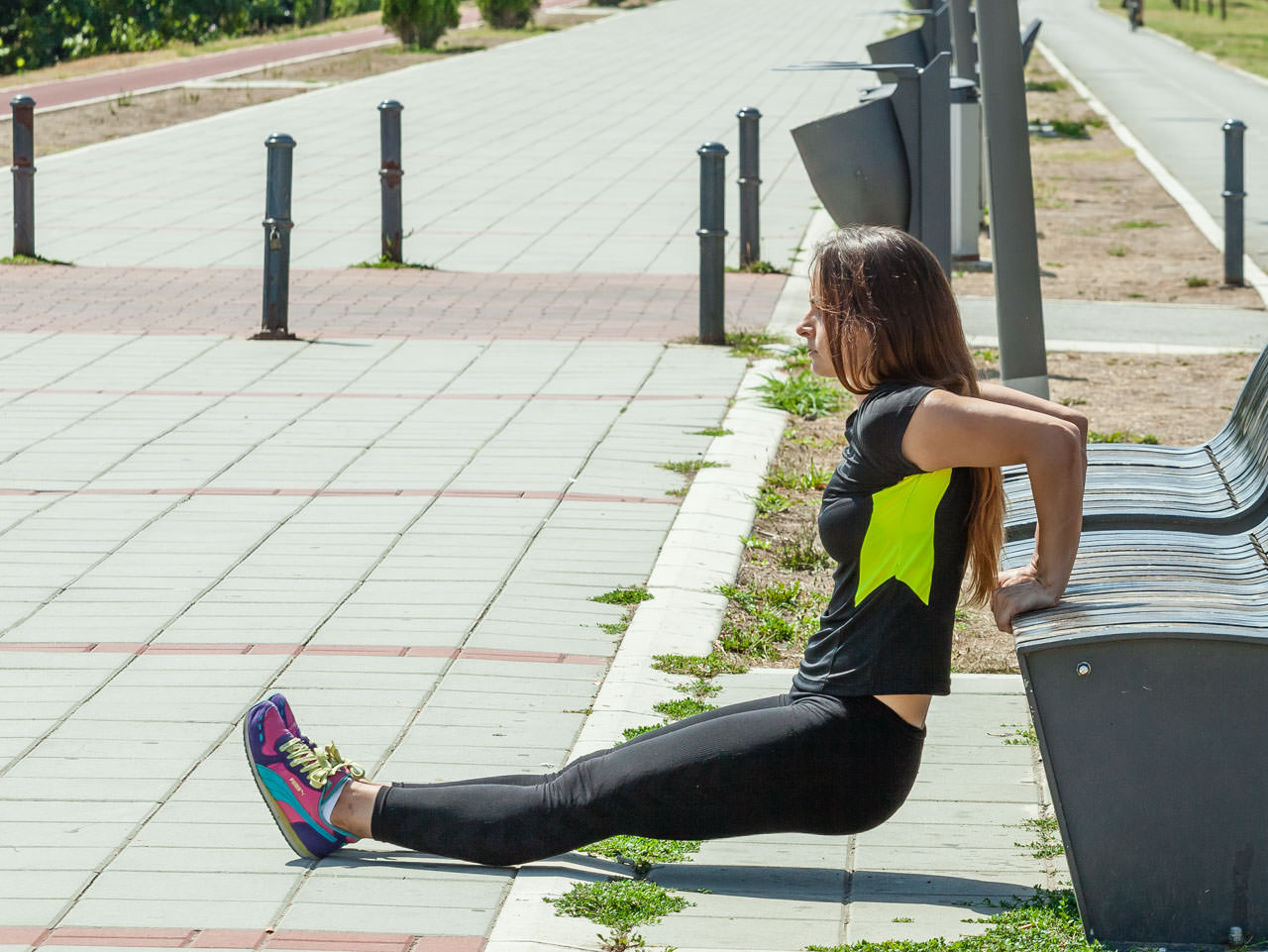 Bench Dips
1
Place your hands past shoulder width apart, with your body near the bench. Extend your legs in front of you with your heels on the ground.
2
Bend your elbows and slowly lower your torso until your upper arms are parallel with the ground.
3
Powerfully contract your triceps and return up to starting position. Repeat the exercise according to the training plan.