Workouts with this exercise
Primary muscles
Glutes
Upper Leg
Secondary muscles
Abs
Equipment
Watermelon
Exercise description
Male exercise for the beach.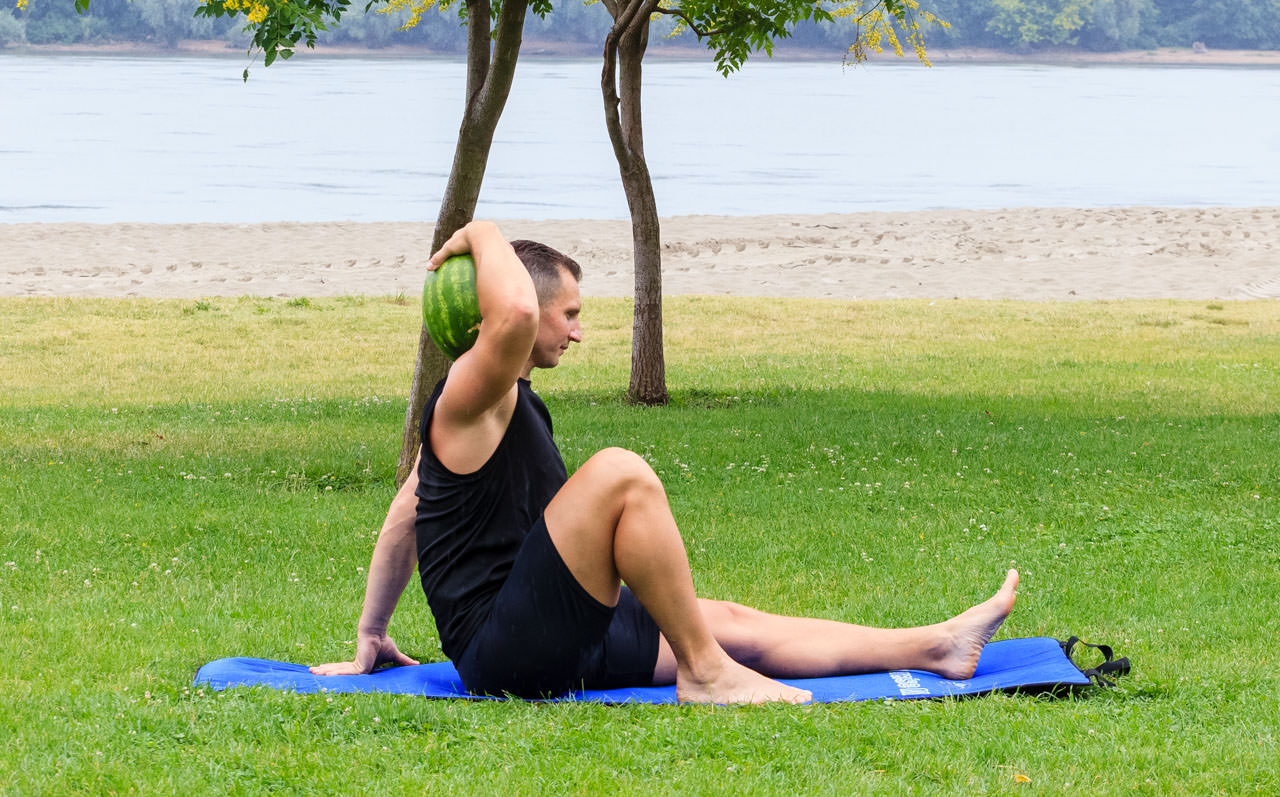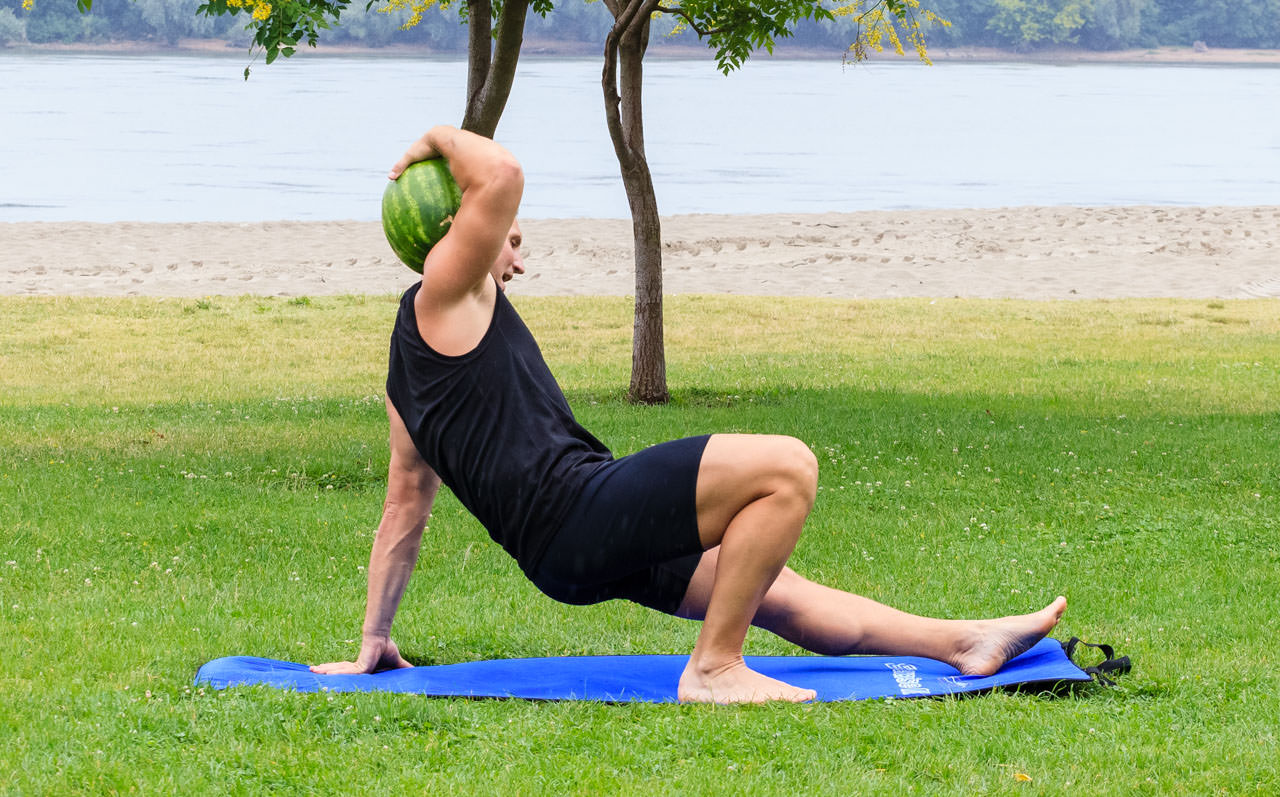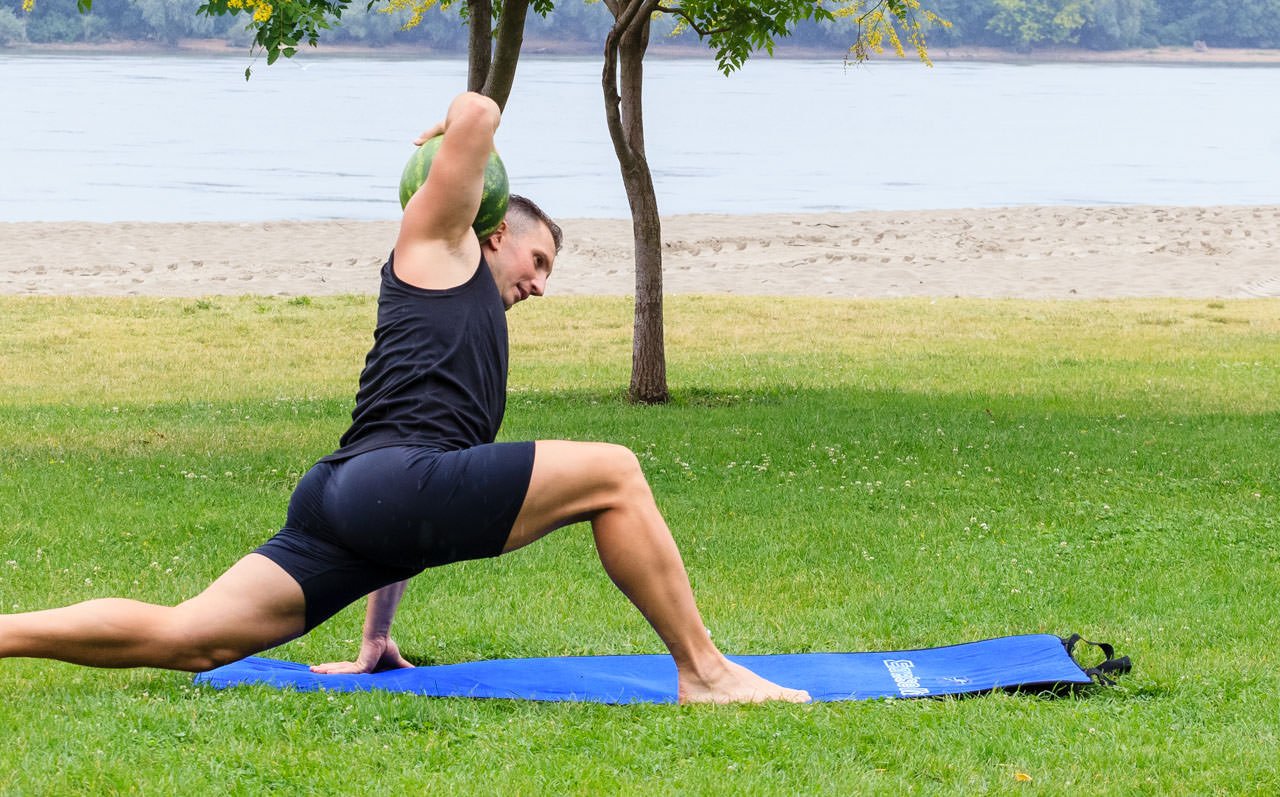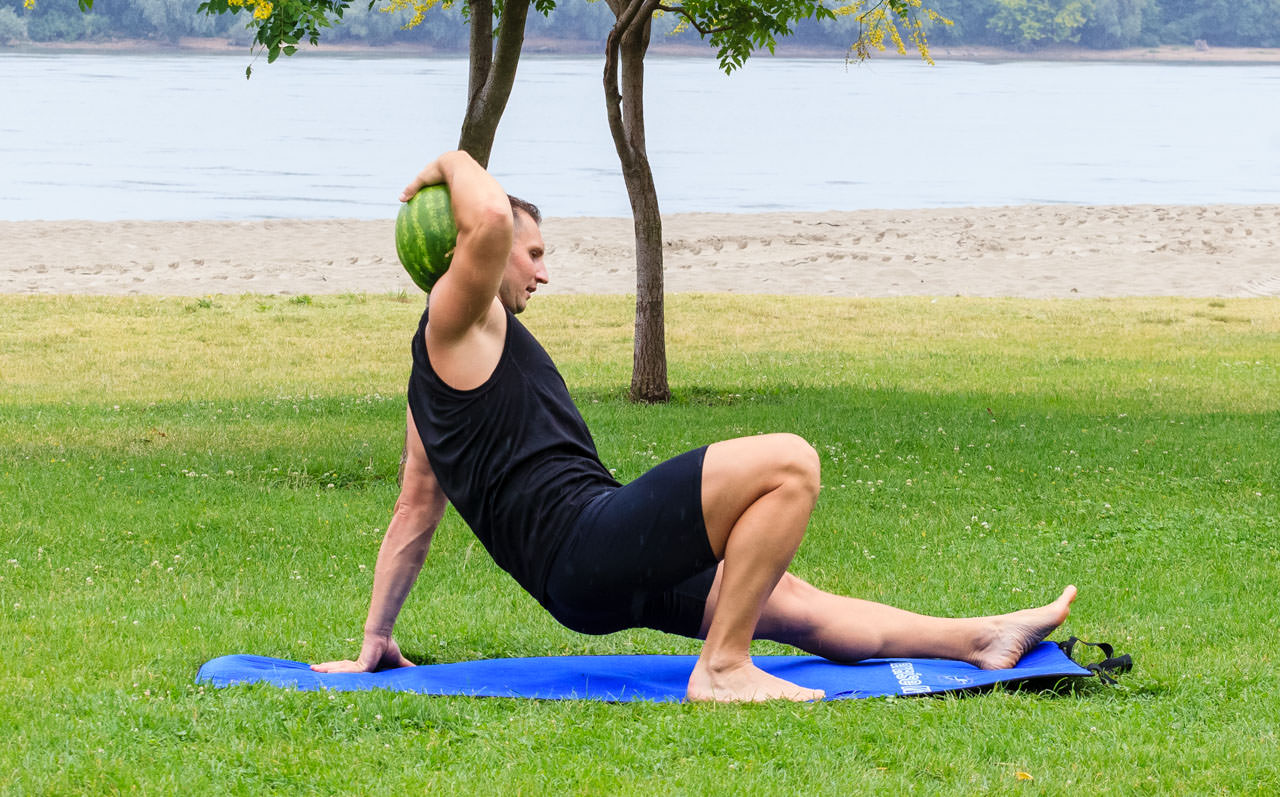 Watermelon Broaching Leg
1
Sit on the ground holding a watermelon on your right shoulder. Bend the right knee and other leg keep fully extended.
2
Supporting your weight on your left hand and your right foot, push up your glutes of the ground.
3
Broach your left leg behind you. Keep a watermelon on your shoulder.
4
Bring your left leg back to the front and go back into the sitting position. Repeat the exercise according to the training plan then switch legs.