Workouts with this exercise
Primary muscles
Abs
Equipment
None
Exercise description
Male exercise for the city.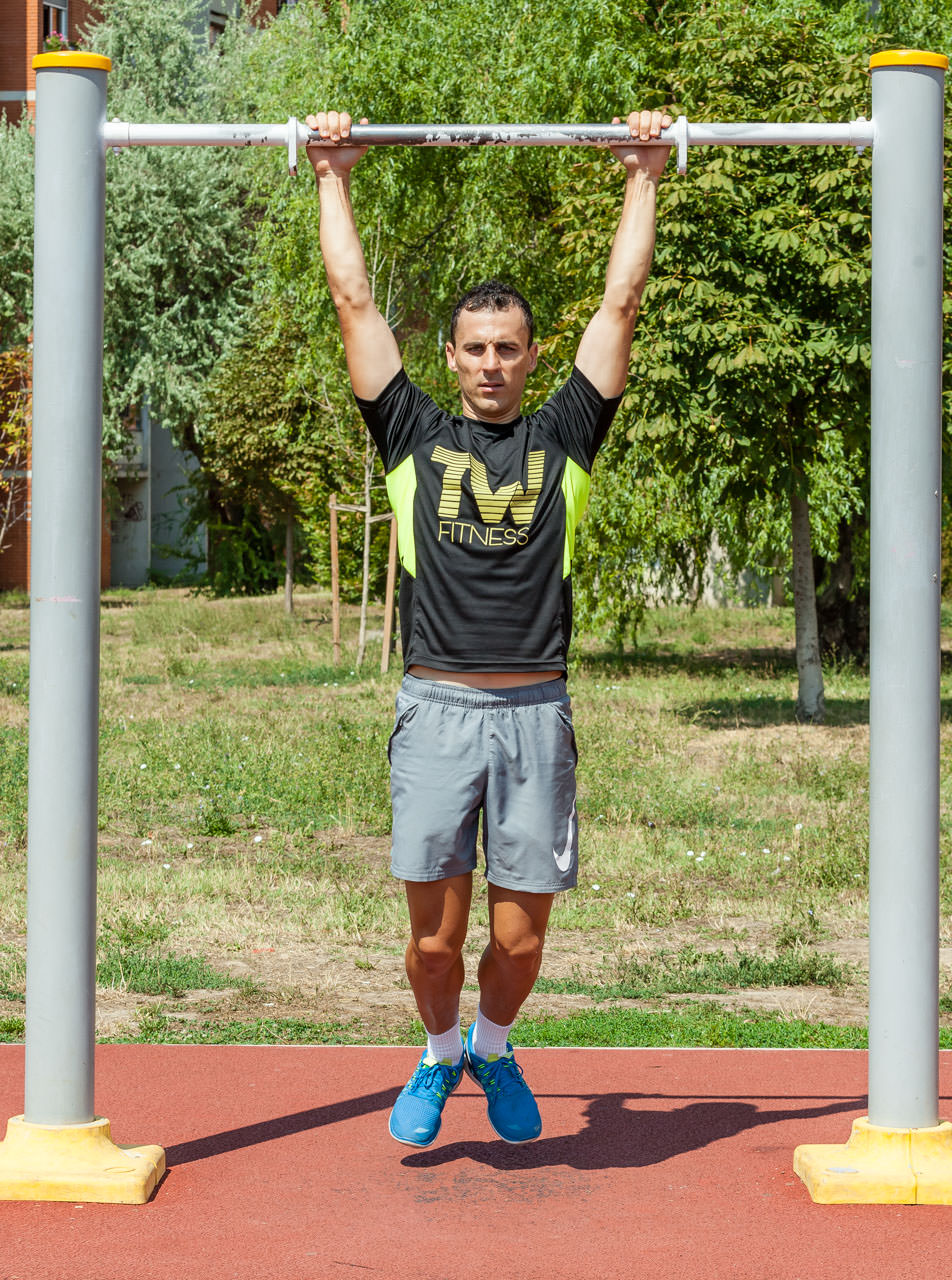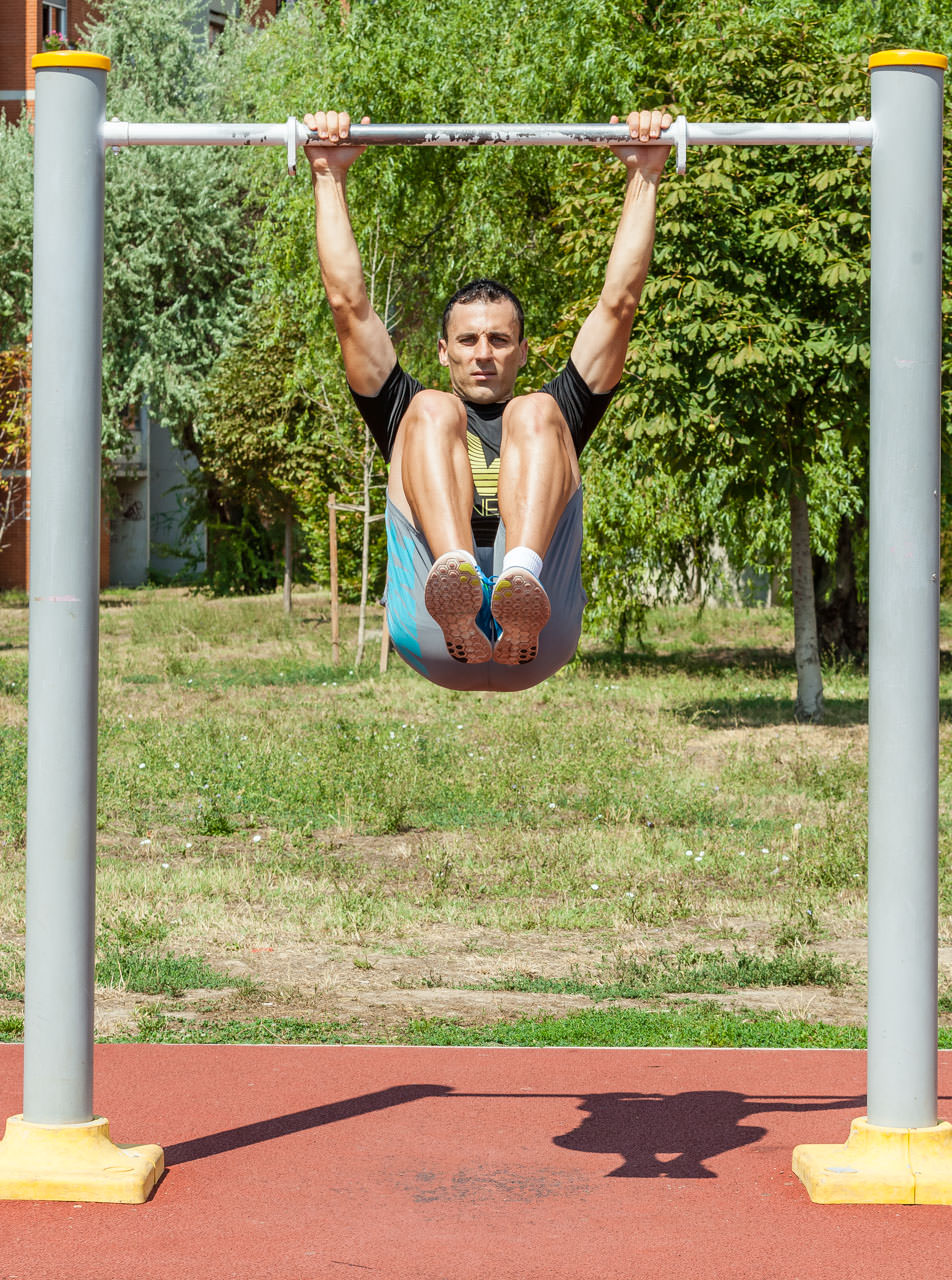 Hanging Leg Raise
1
Hang from a chin-up bar with both arms extended at arm's length in top of you using either a wide grip or a medium grip. The legs should be straight down with the pelvis rolled slightly backwards.
2
Bending your knees, raise your legs to your chest. Hold the contraction for a second.
3
Slowly lower your legs to the starting position. Repeat the exercise according to the training plan.