Workouts with this exercise
Primary muscles
Shoulder
Secondary muscles
Triceps
Equipment
Barbell
Exercise description
Male exercise for the gym.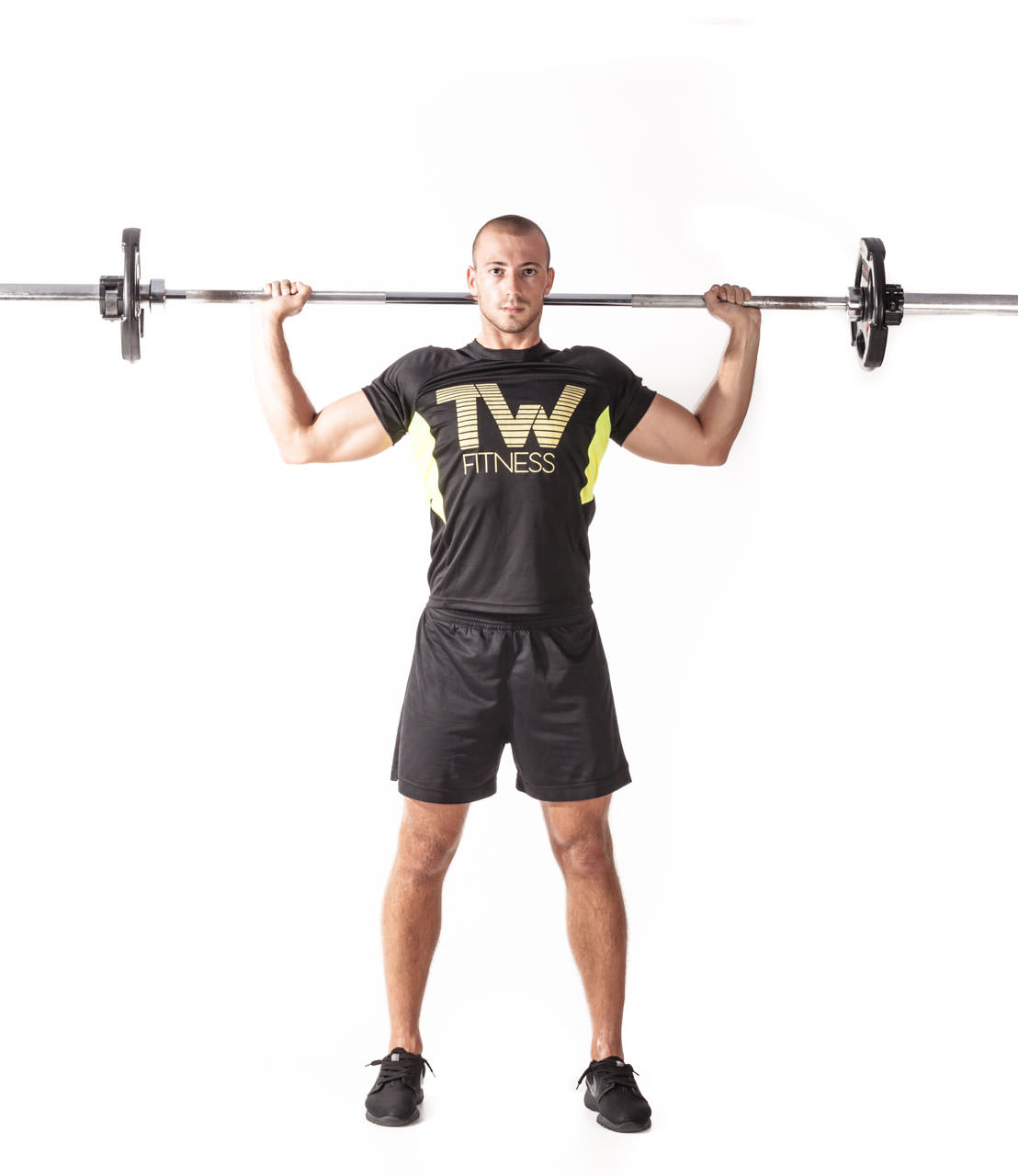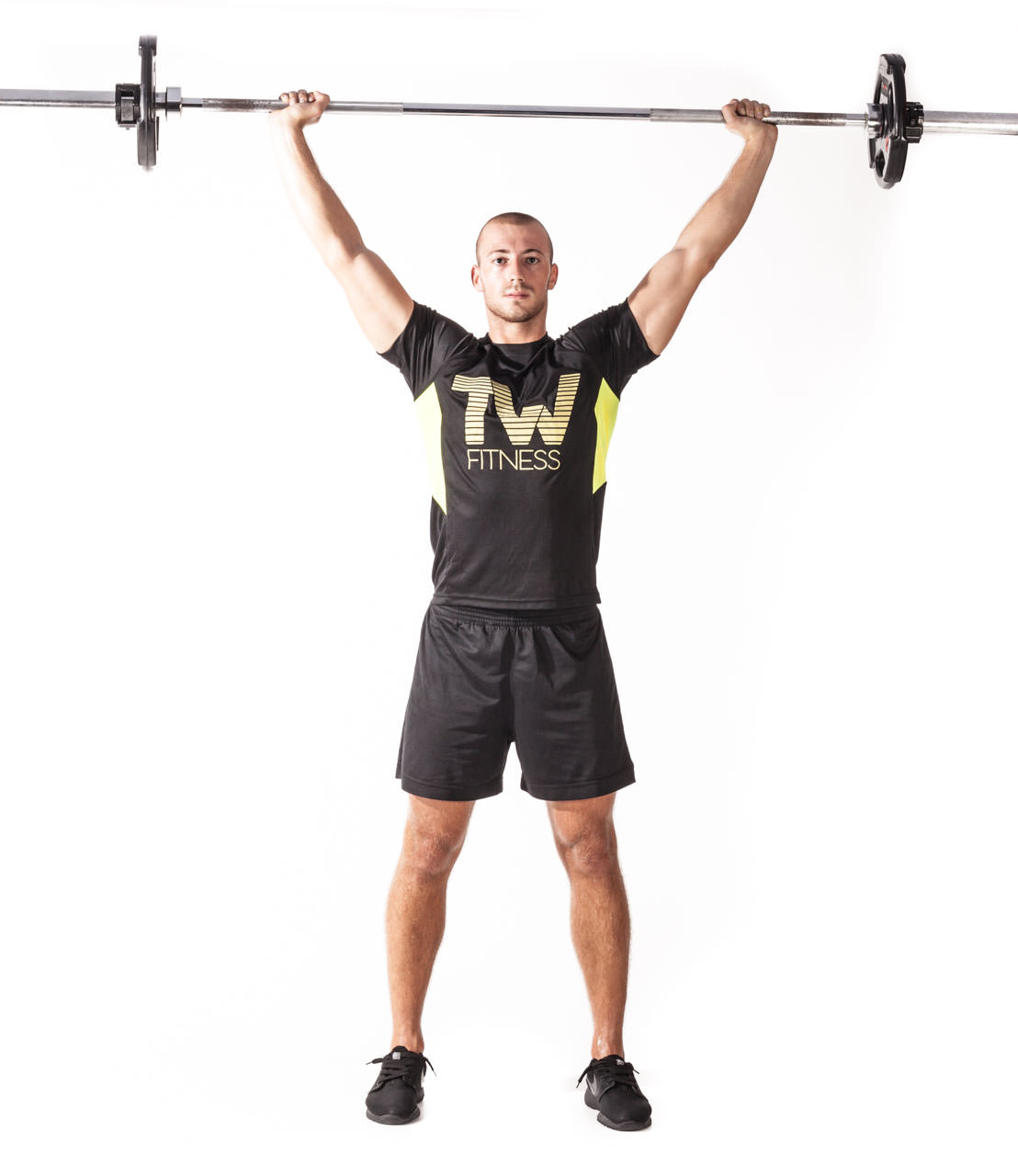 Barbell Press behind Neck
1
Step under the barbell and place it back of your shoulders (slightly below the neck) across it. Position your legs using a shoulder width medium stance with the toes slightly pointed out. Your back should be kept straight while performing this exercise.
2
Press the barbell overhead by fully extending your arms. Hold the contraction for a second.
3
Lower the barbell back down to the starting position and repeat the exercise according to the training plan.