Workouts with this exercise
Primary muscles
Shoulder
Equipment
Dumbbell
Exercise description
Male exercise for the gym.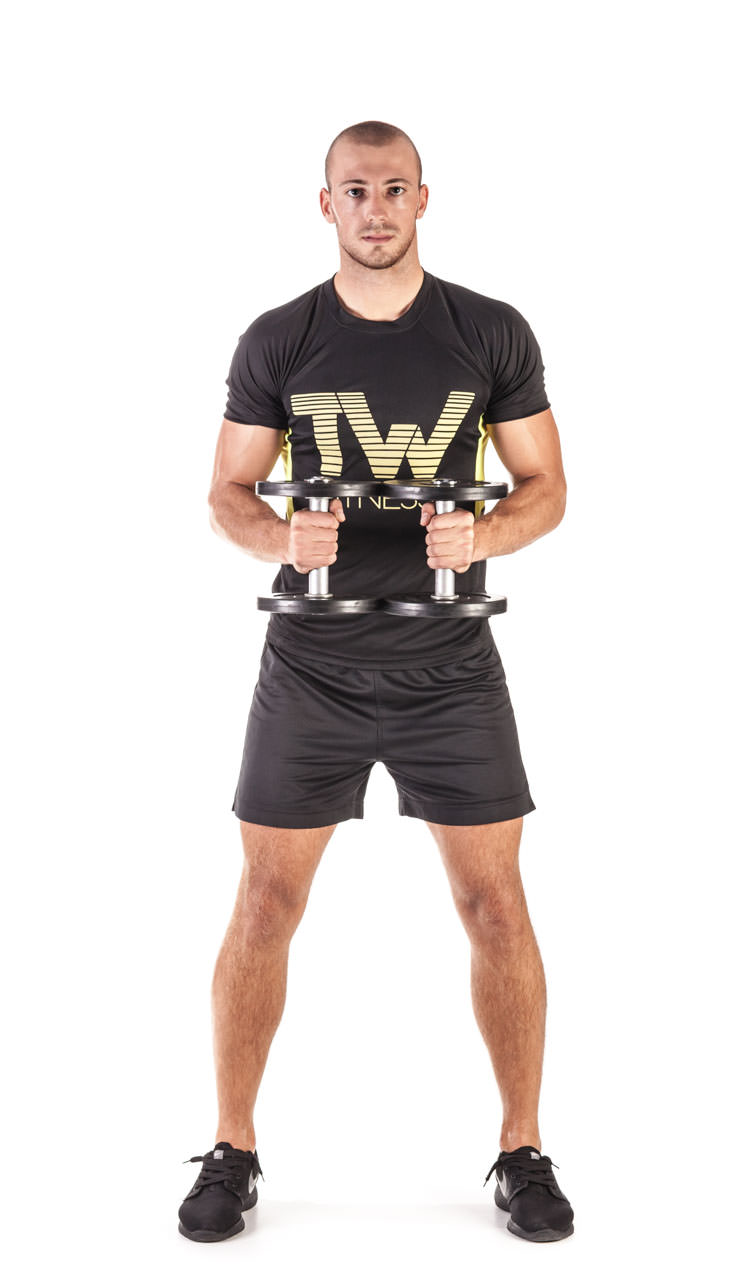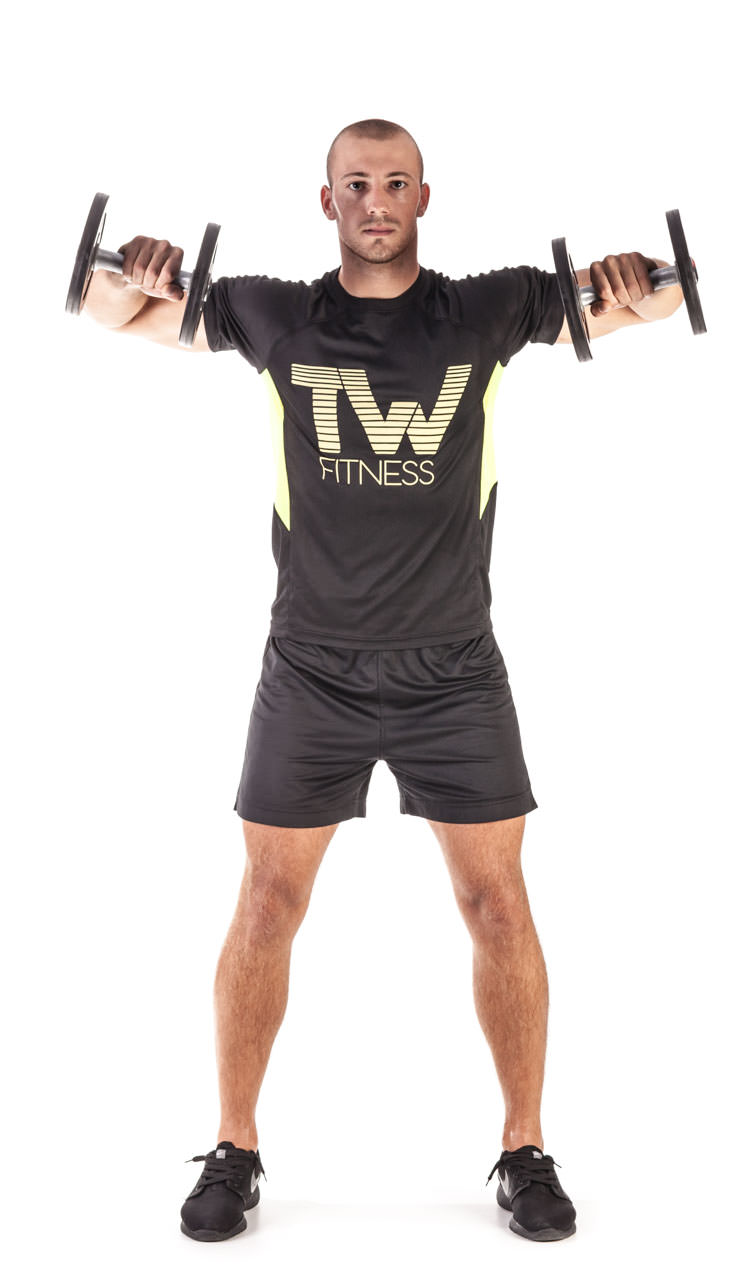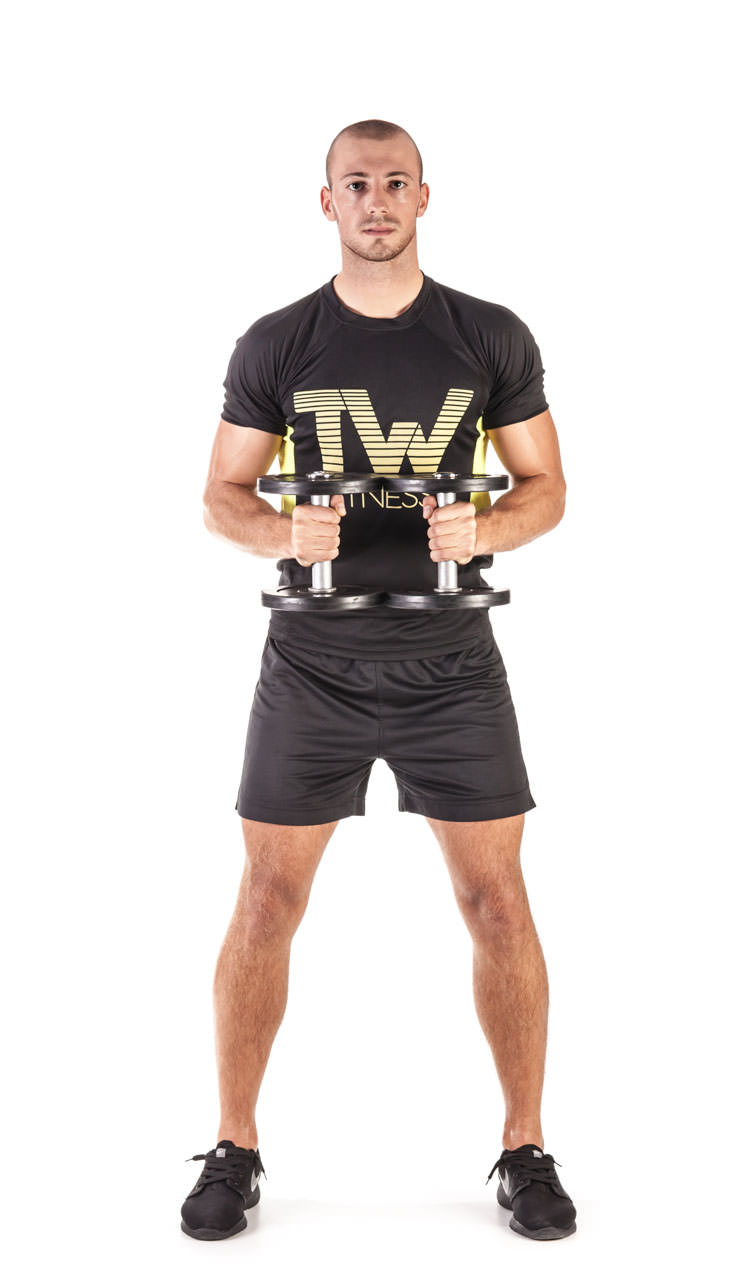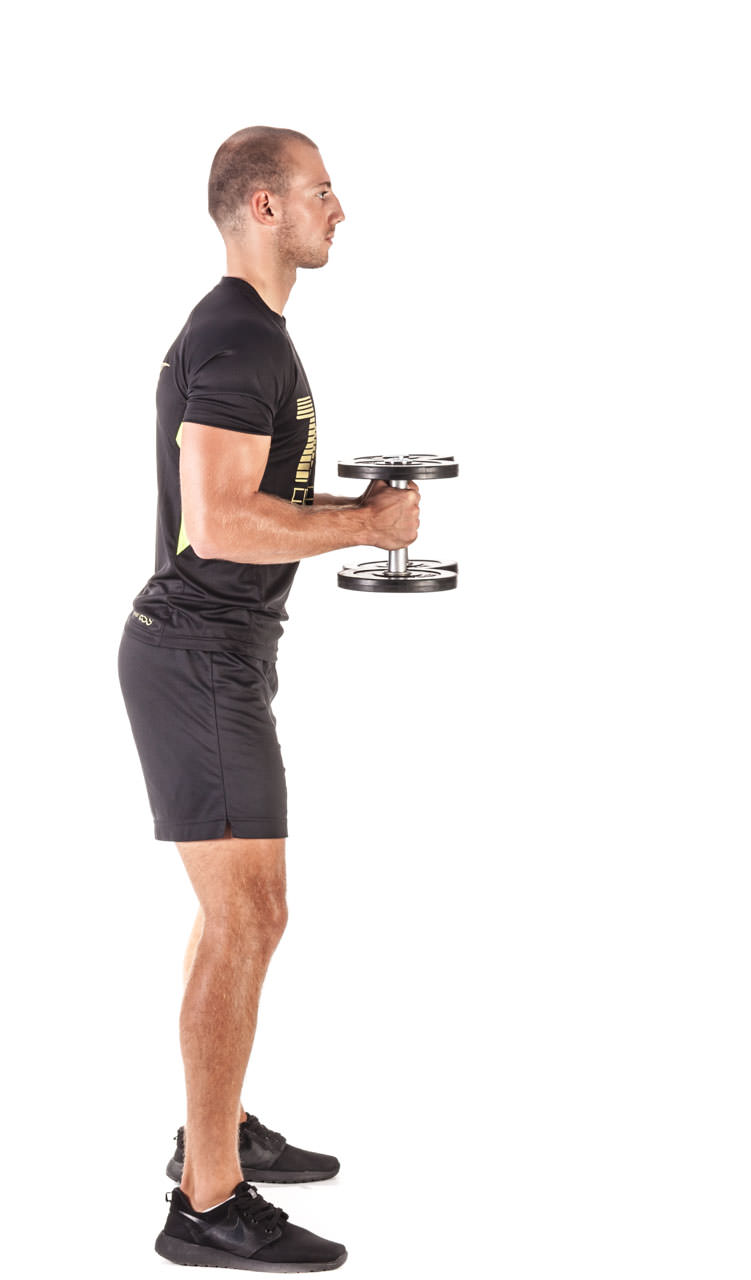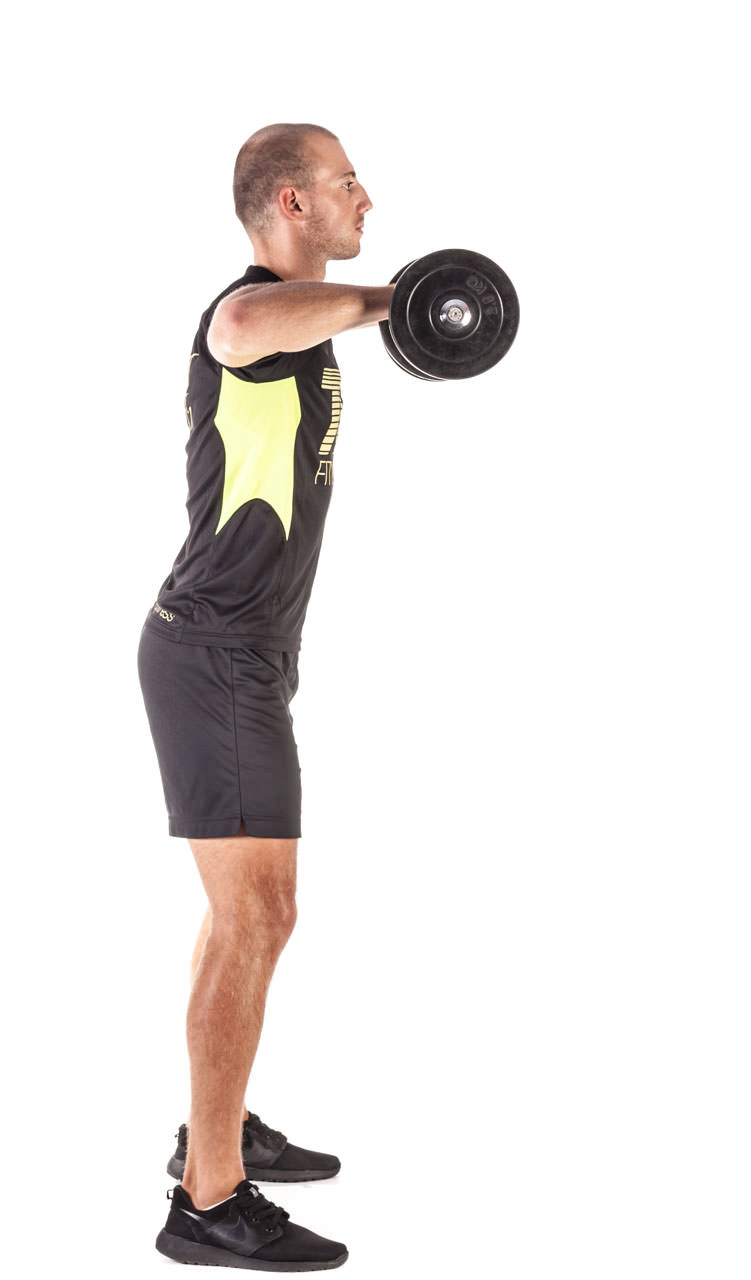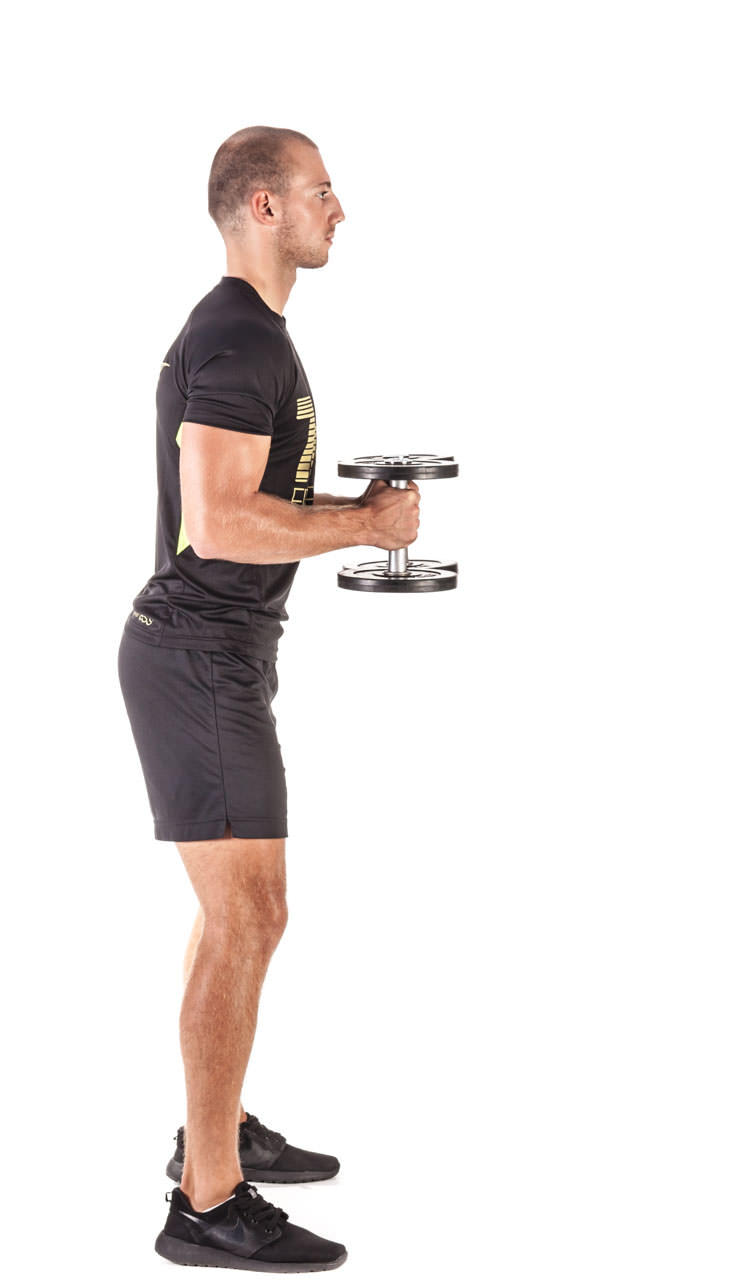 Dumbbell Lateral Raise
1
Grab a pair of dumbbells holding them by your sides with the palms facing in. Bent your elbows. Stand straight with your feet parallel and shoulder width apart.
2
Lift the dumbbells to your sides with bended elbows and the hands tilted forward. Continue to go up until your arms are parallel to the floor and the palms facing down.
3
Lower the dumbbells back into the starting position and repeat the exercise according to the training plan.