Workouts with this exercise
Primary muscles
Shoulder
Equipment
Dumbbell
Exercise description
Male exercise for the gym.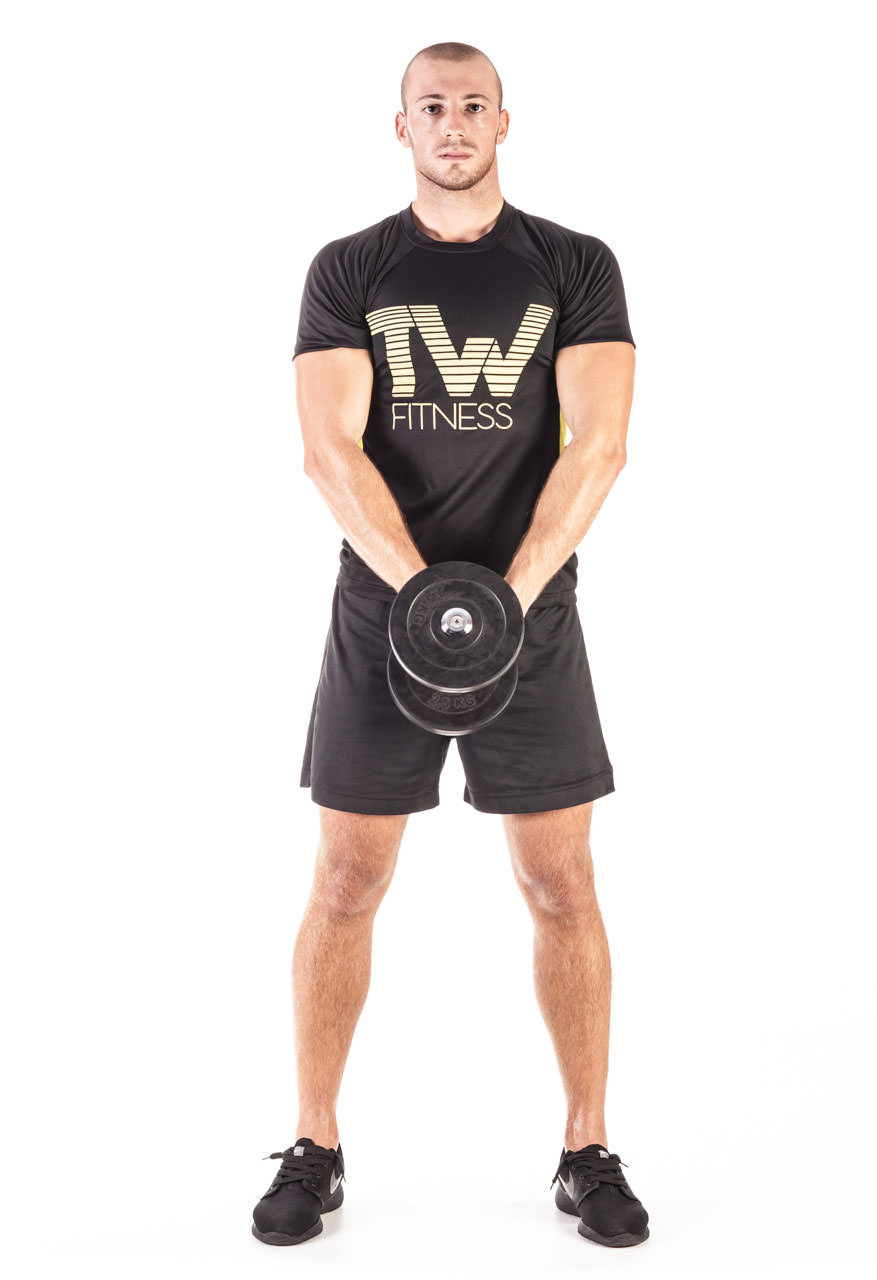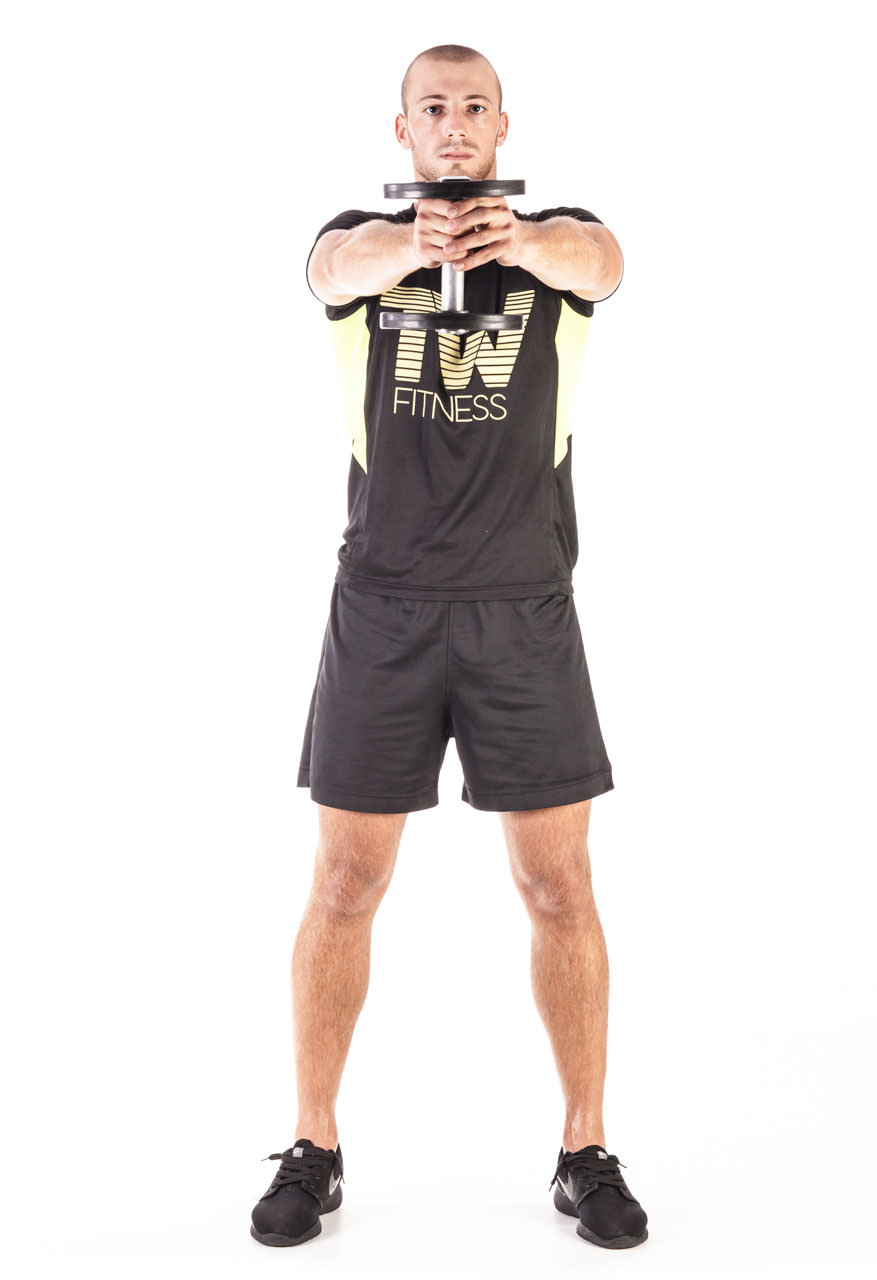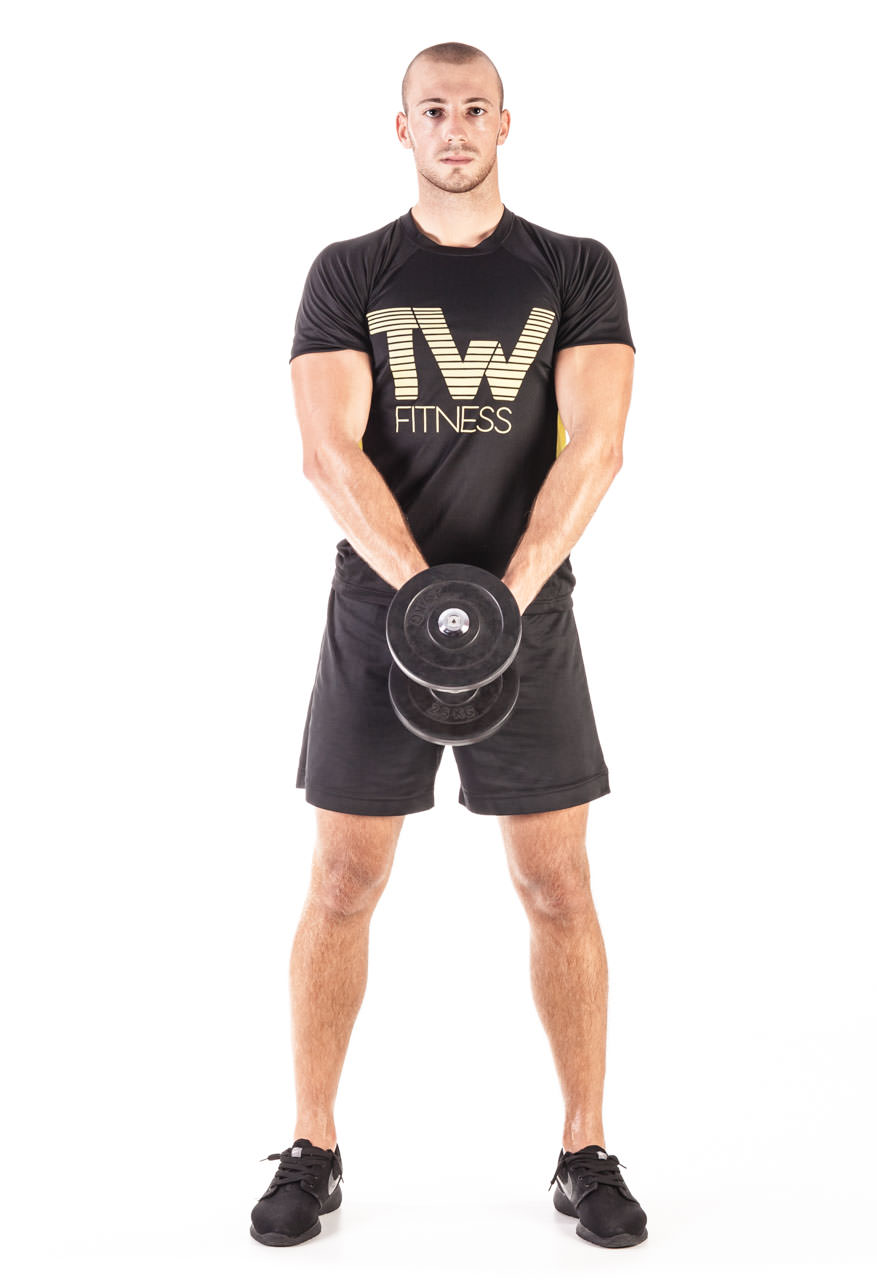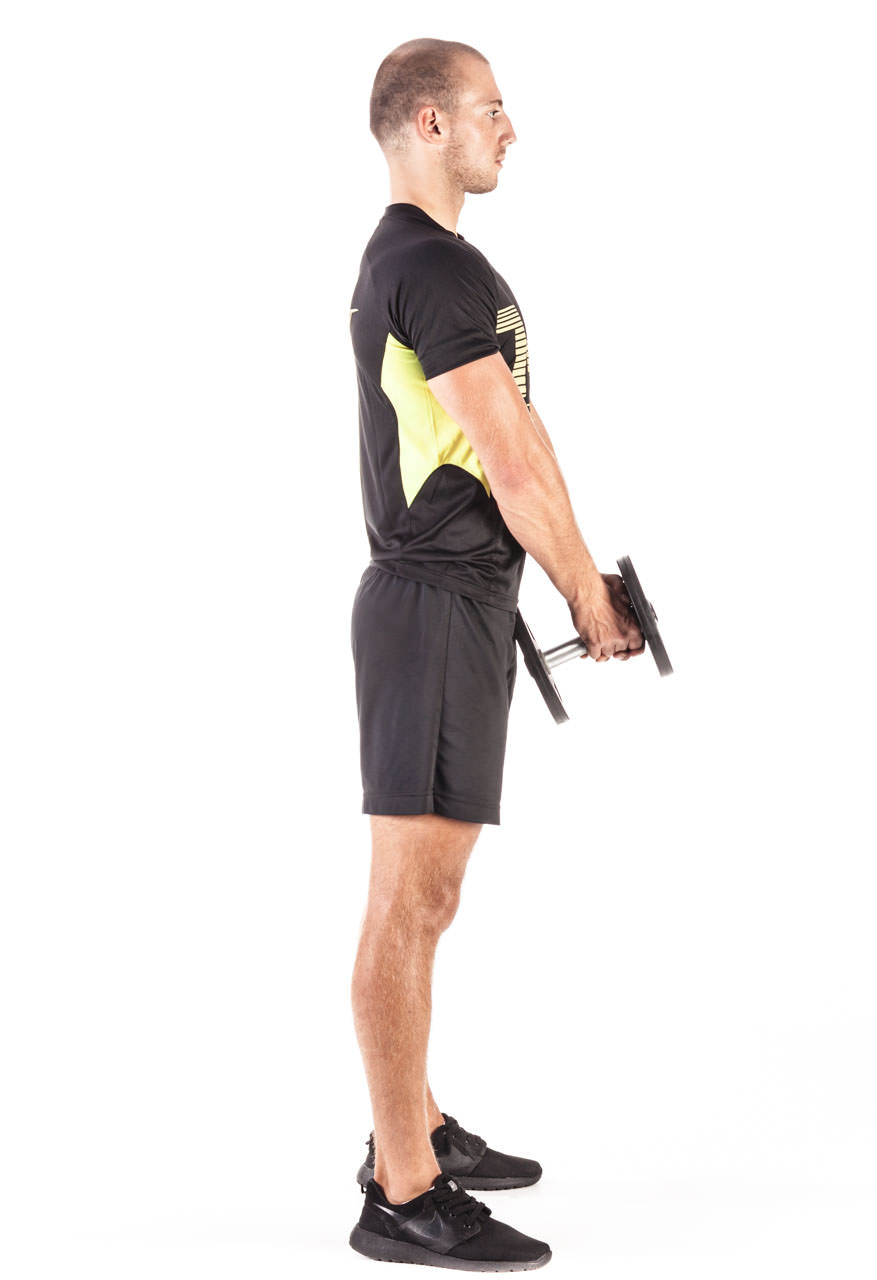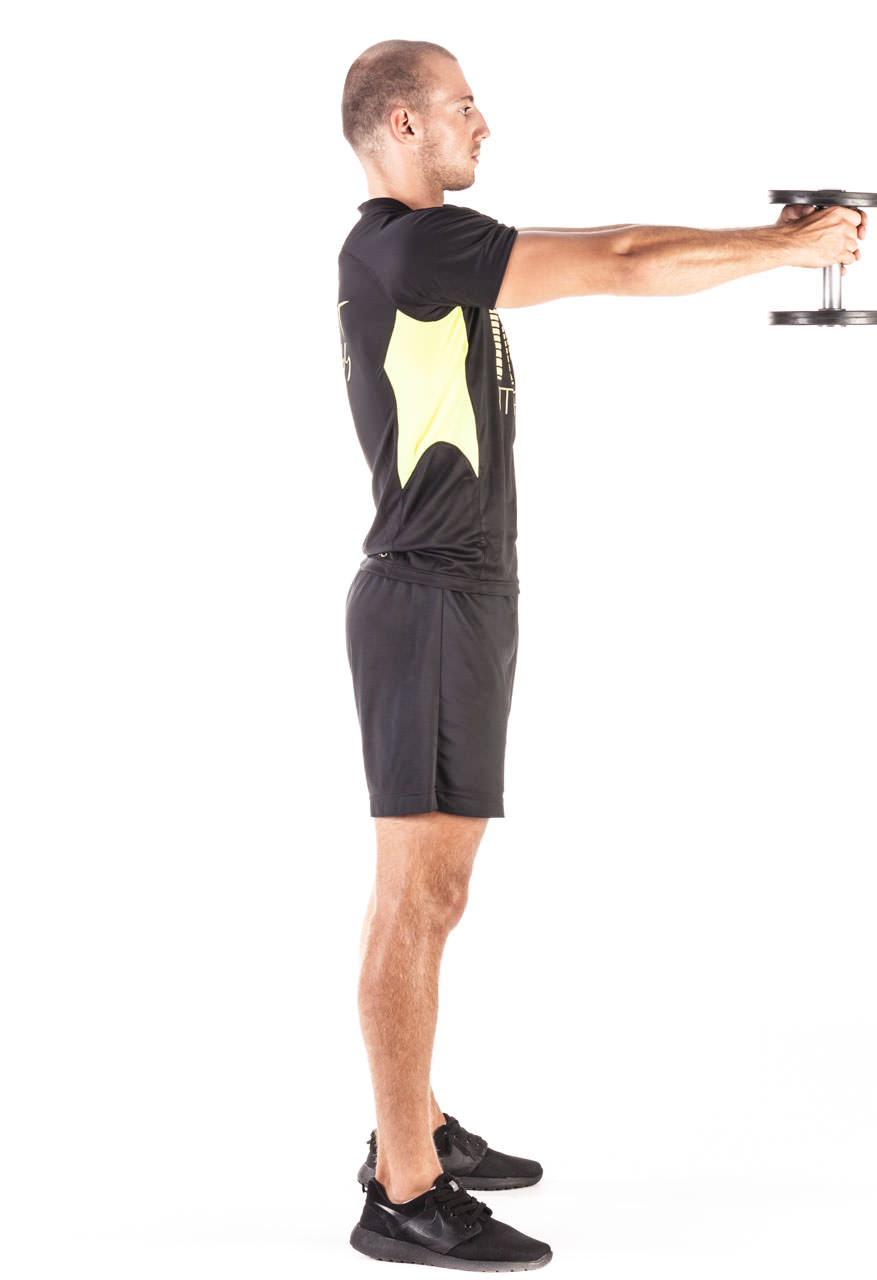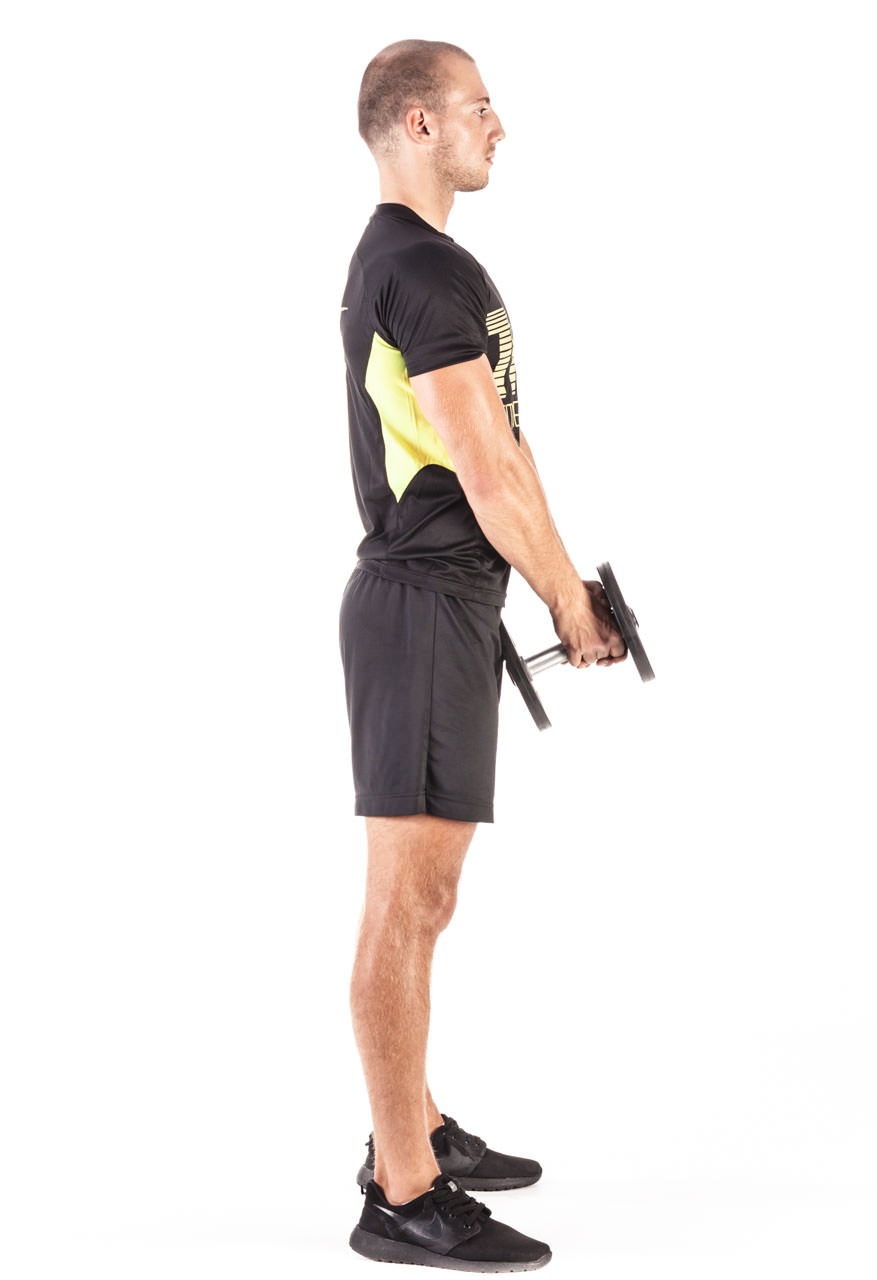 One-Dumbbell Front Raise
1
While standing straight, hold a dumbbell with both hands at arm's length. Your arms should be extended and locked with a slight bend at the elbows. The arms will remain in this position throughout the exercise.
2
Slowly raise the dumbbell until it is at shoulder level. Hold the contraction for a second.
3
Slowly lower the dumbbell back down to the starting position. Repeat the exercise according to the training plan.