Workouts with this exercise
Primary muscles
Glutes
Back
Chest
Triceps
Equipment
None
Exercise description
Both exercise for the beach.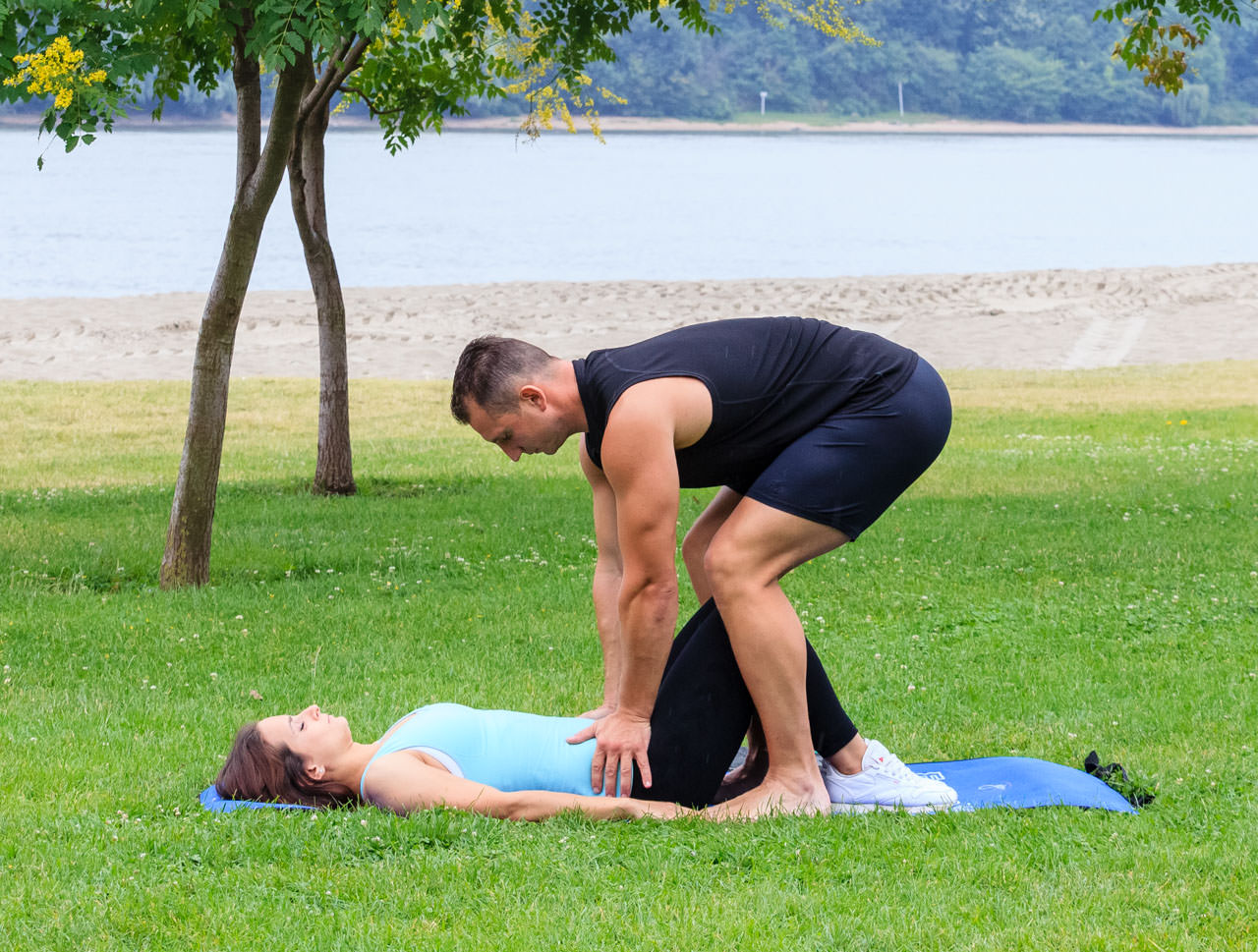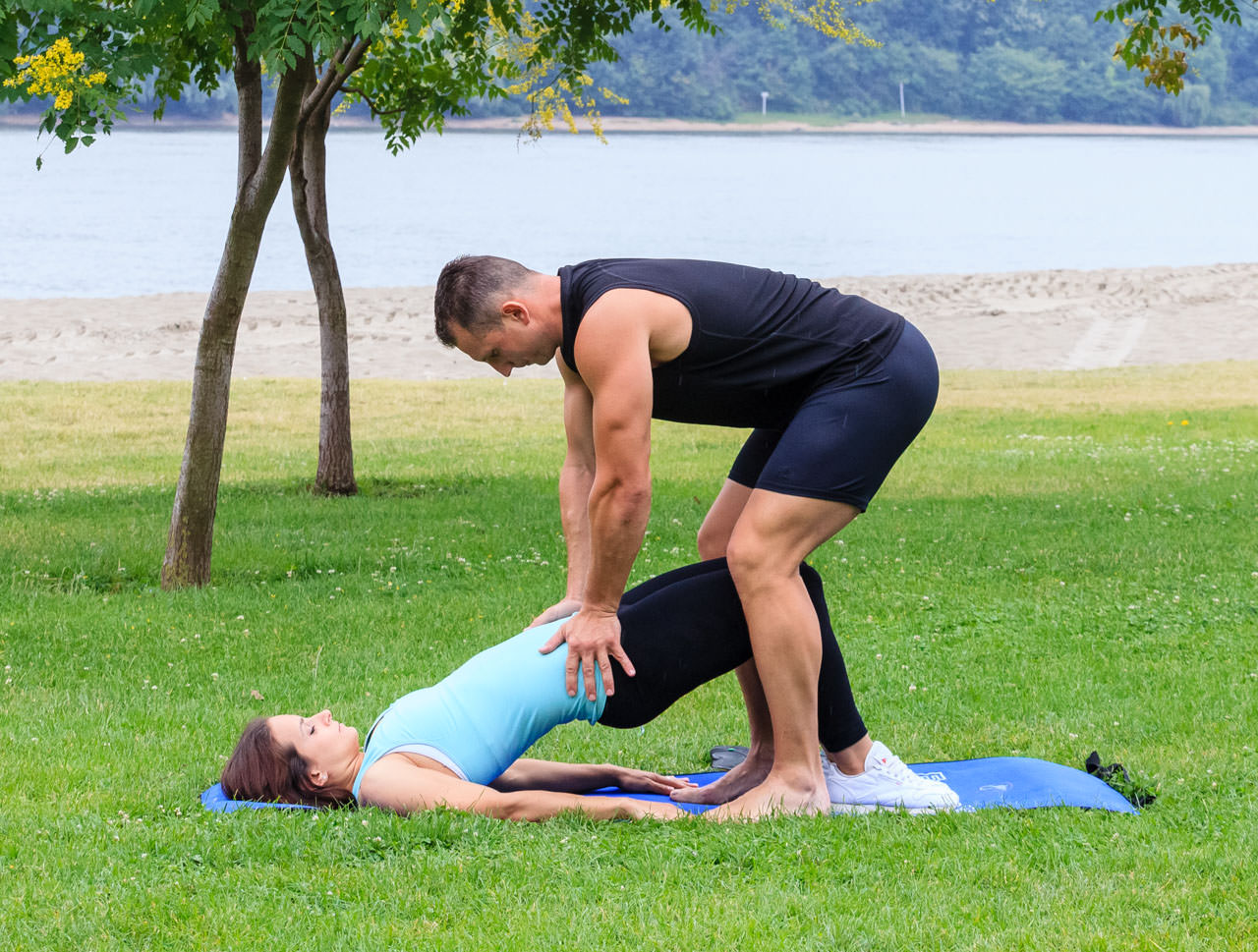 Partners (Lower Back, Glutes, Chest, Arms)
1
One partner is lying on the back with the knees bent. The other partner is standing with his/her legs apart, leaning over with the hands resting on the partner's hips.
2
The lying partner is pushing his/her hips up, while the other partner is countering the action.
3
The standing partner is pressing the partner's hips down, while the lying partner is countering the action. Repeat the exercise according to the training plan.