Workouts with this exercise
Primary muscles
Back
Upper Leg
Secondary muscles
Shoulder
Glutes
Equipment
Kettlebell
Exercise description
Female exercise for the gym.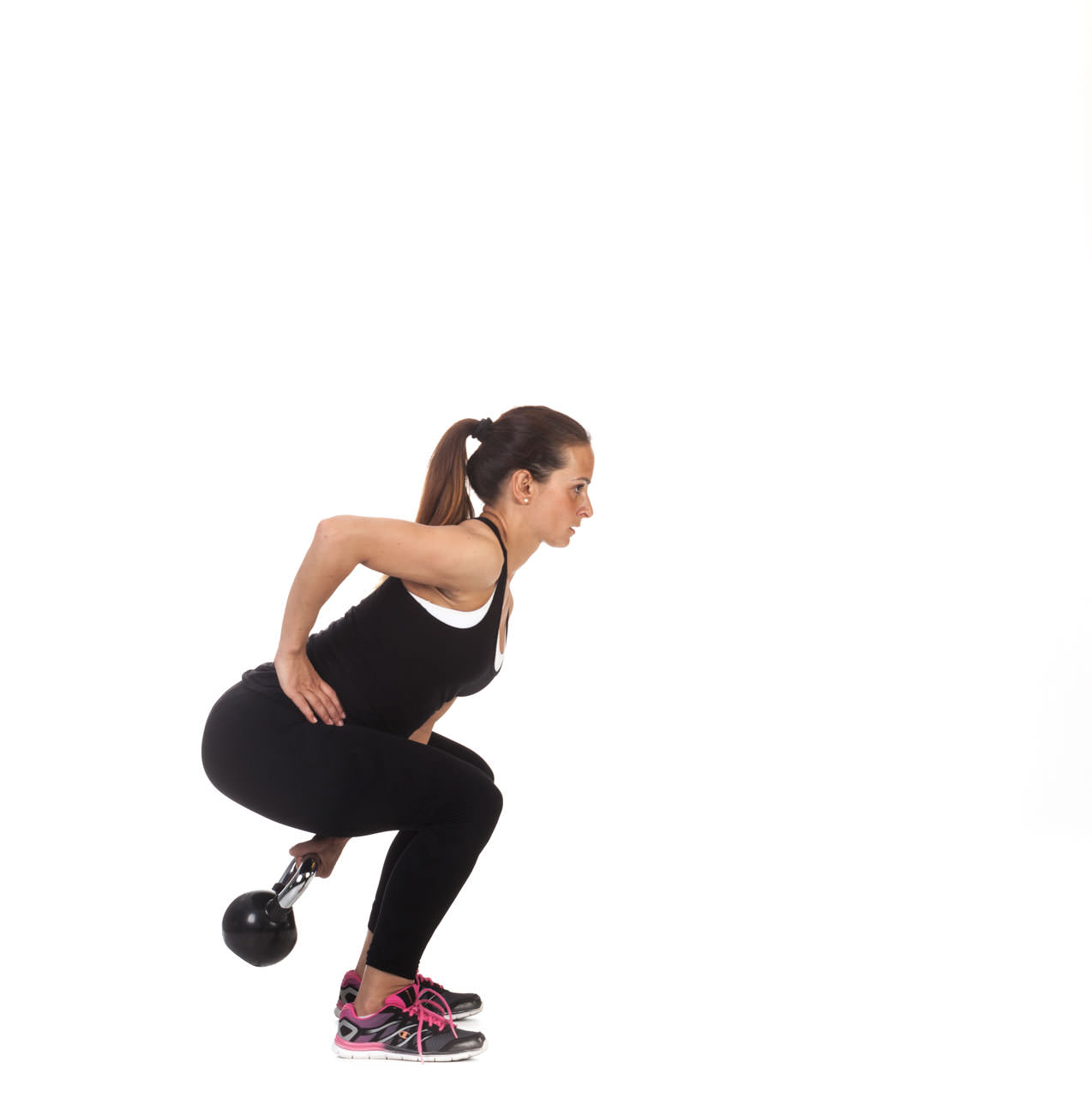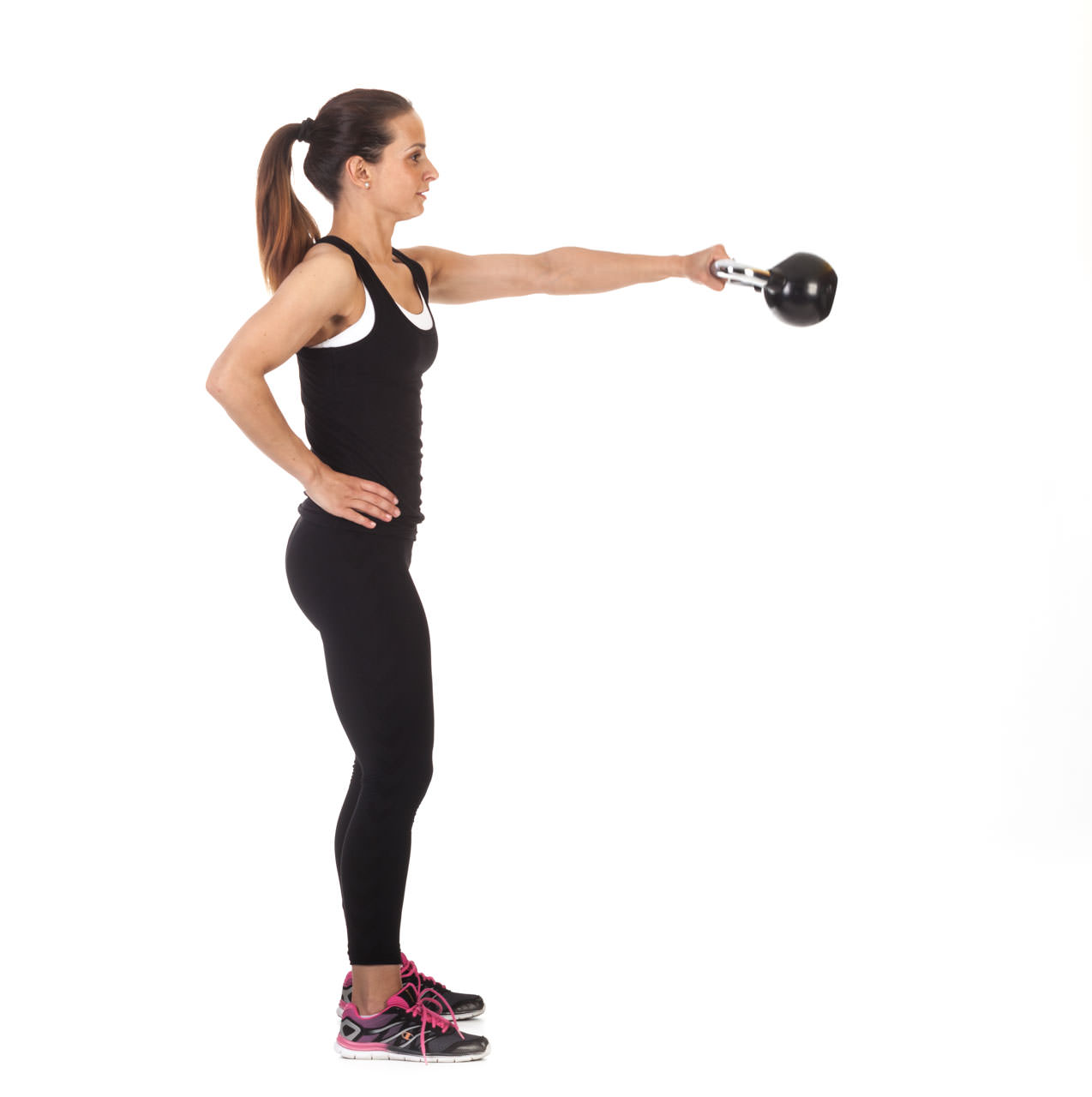 One-Arm Kettlebell Swing
1
Stand straight with your feet facing forward and apart wider than the shoulders. Hold the kettlebell in front of you with your arm fully extended. Put the other hand on your waist. Go down into a squat while swinging the kettlebell between your legs and under the glutes.
2
Swing the kettlebell back up with a forceful movement from the legs and lower back, pushing the hips back into the start position. Bring your fully extended arm holding the kettlebell to eye height and parallel to the floor.
3
Go back into the squat position and repeat the exercise according to the training plan.