Workouts with this exercise
Primary muscles
Glutes
Upper Leg
Secondary muscles
Back
Shoulder
Equipment
Kettlebell
Exercise description
Male exercise for the city.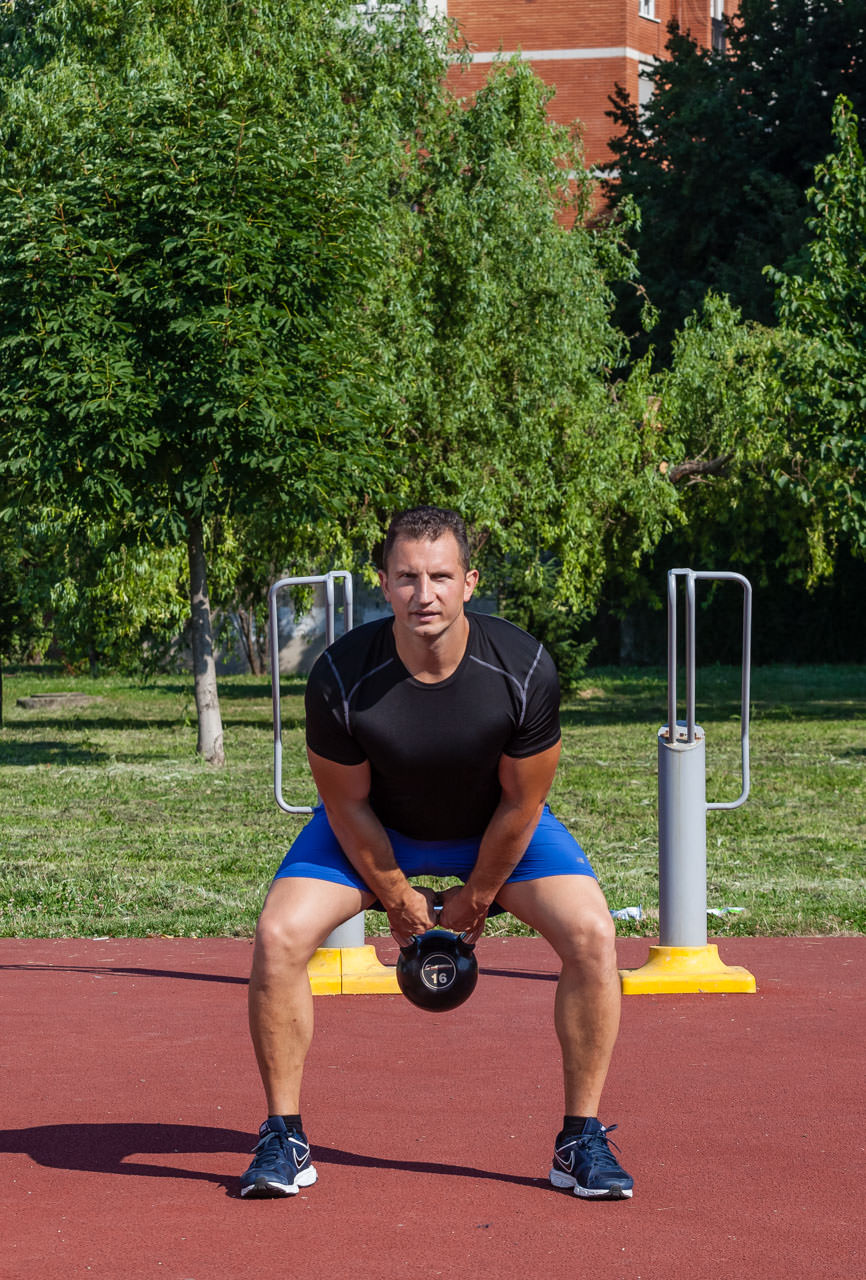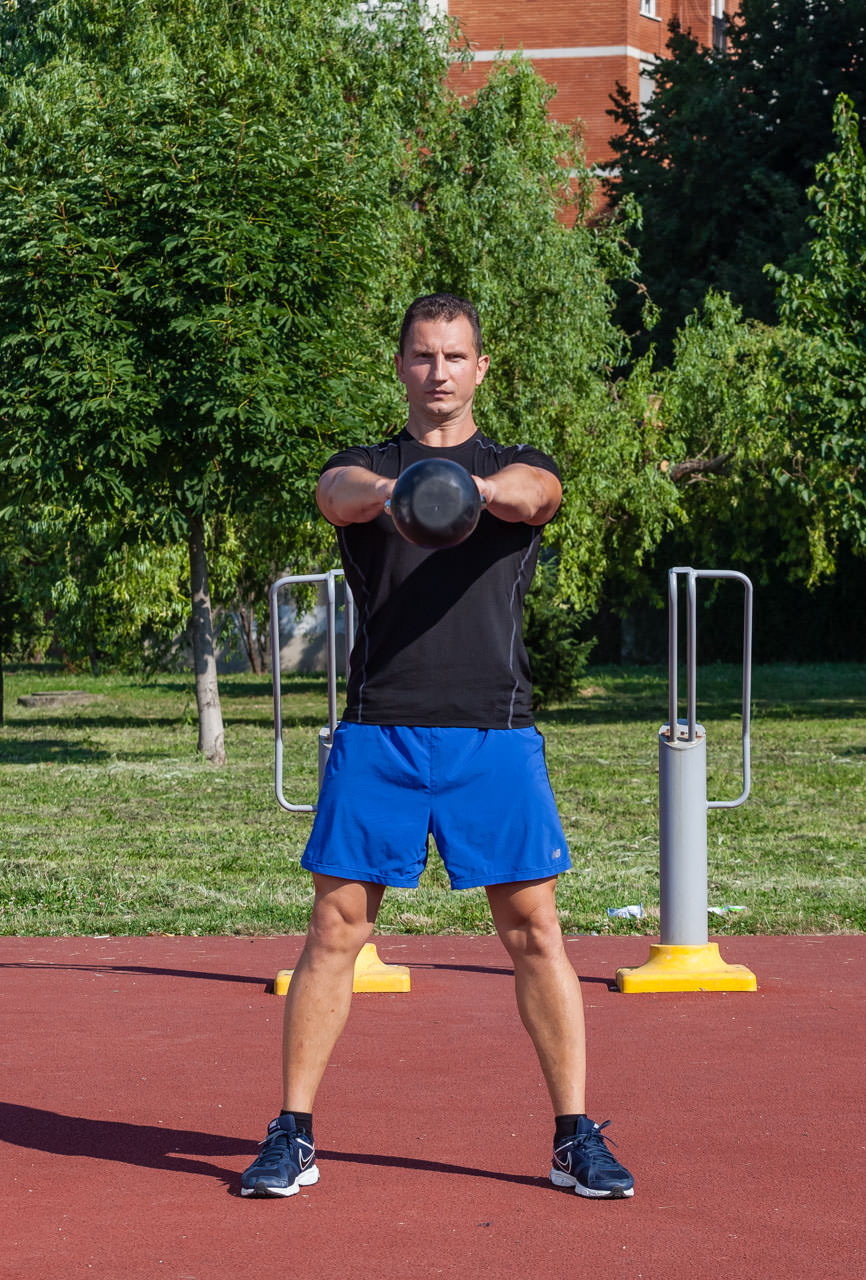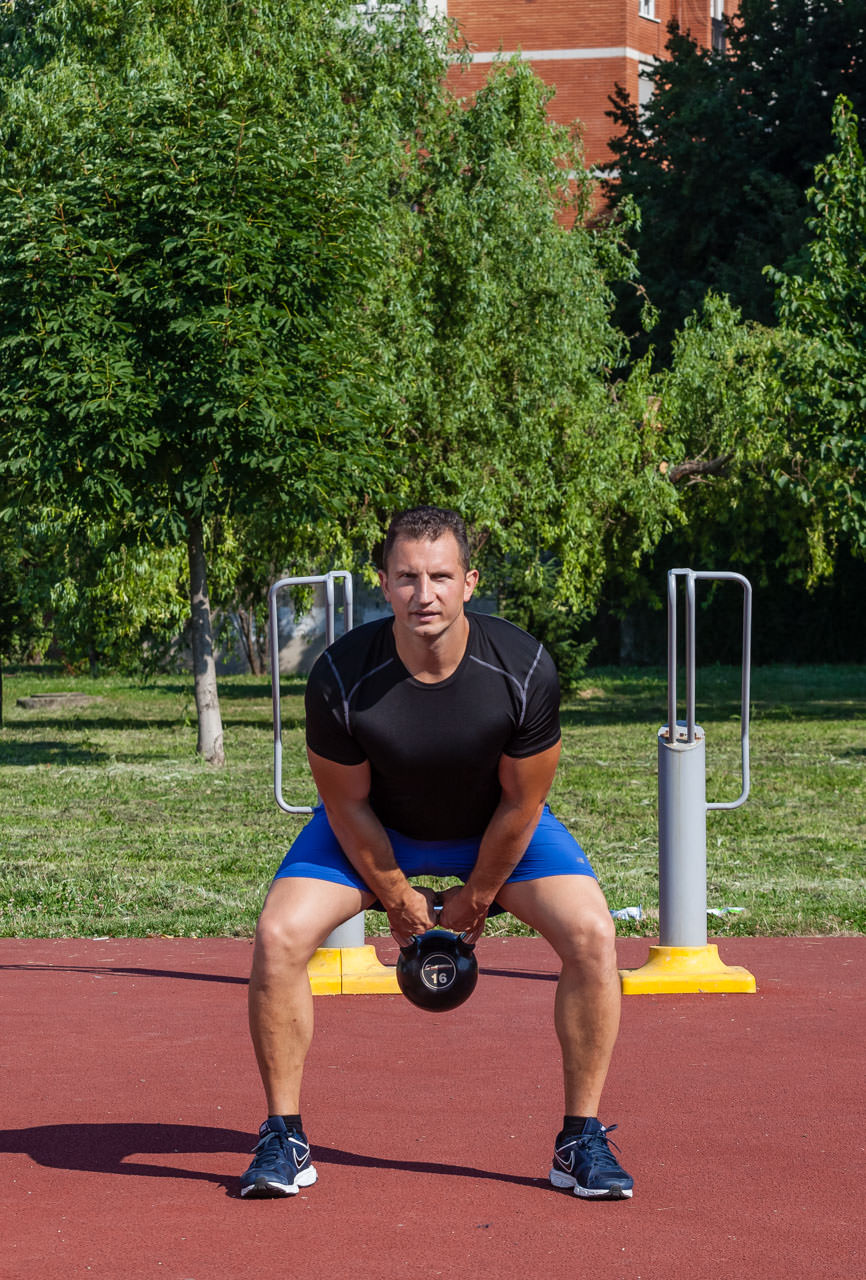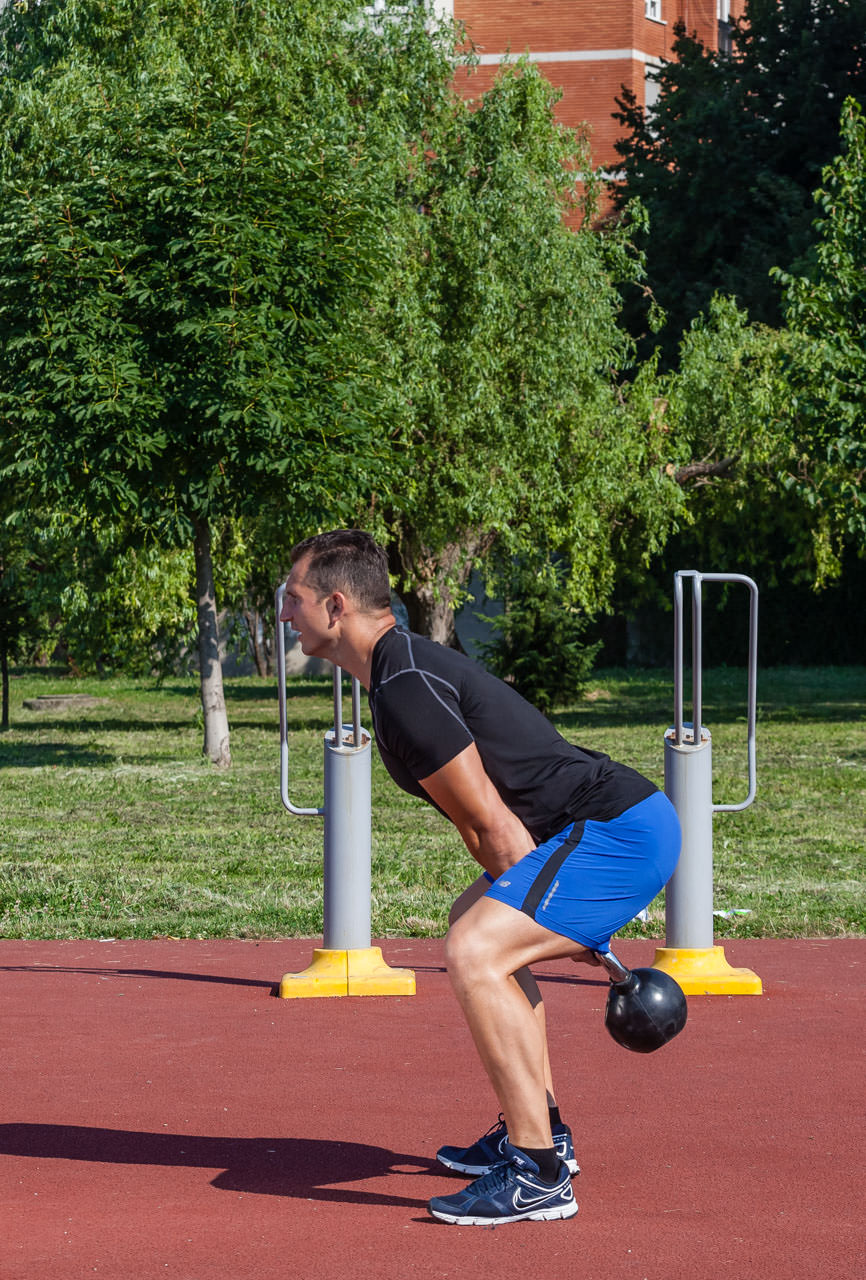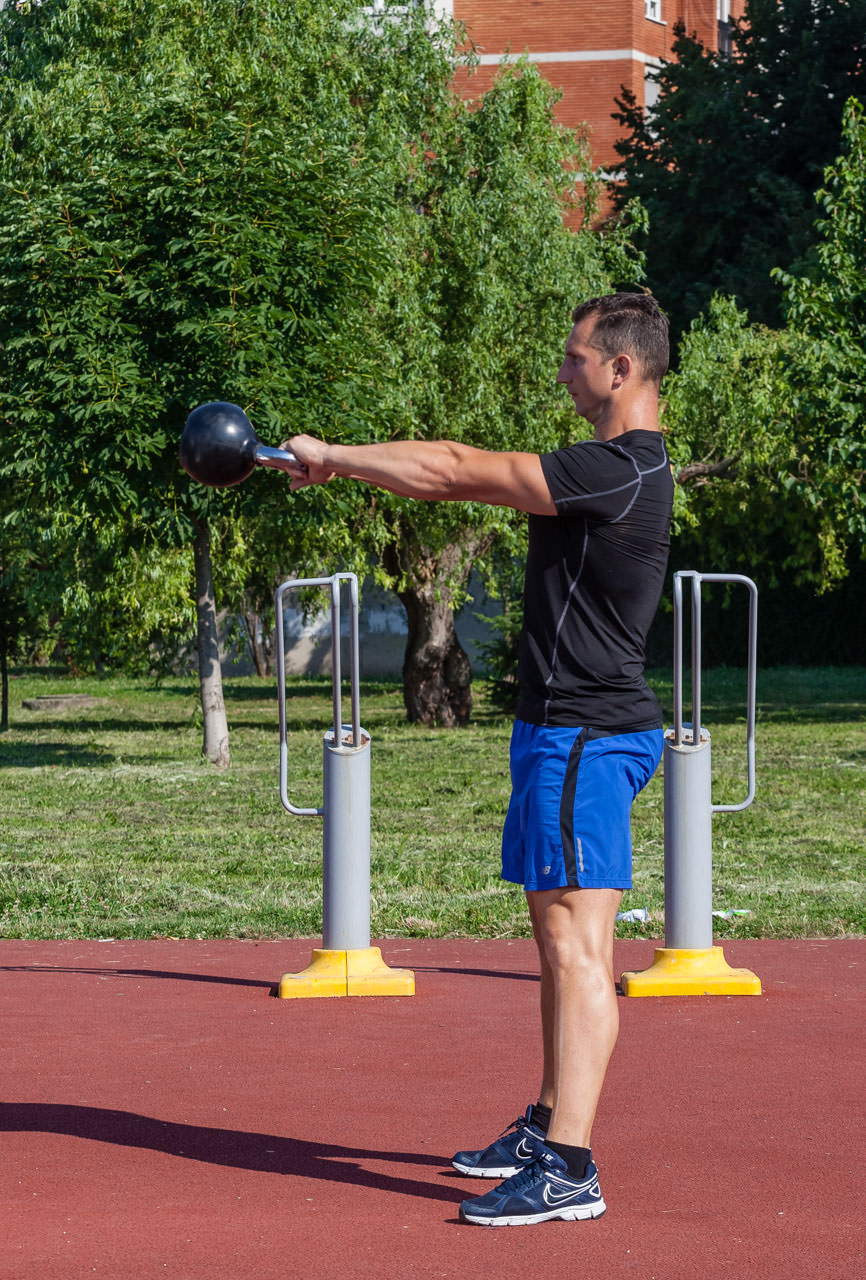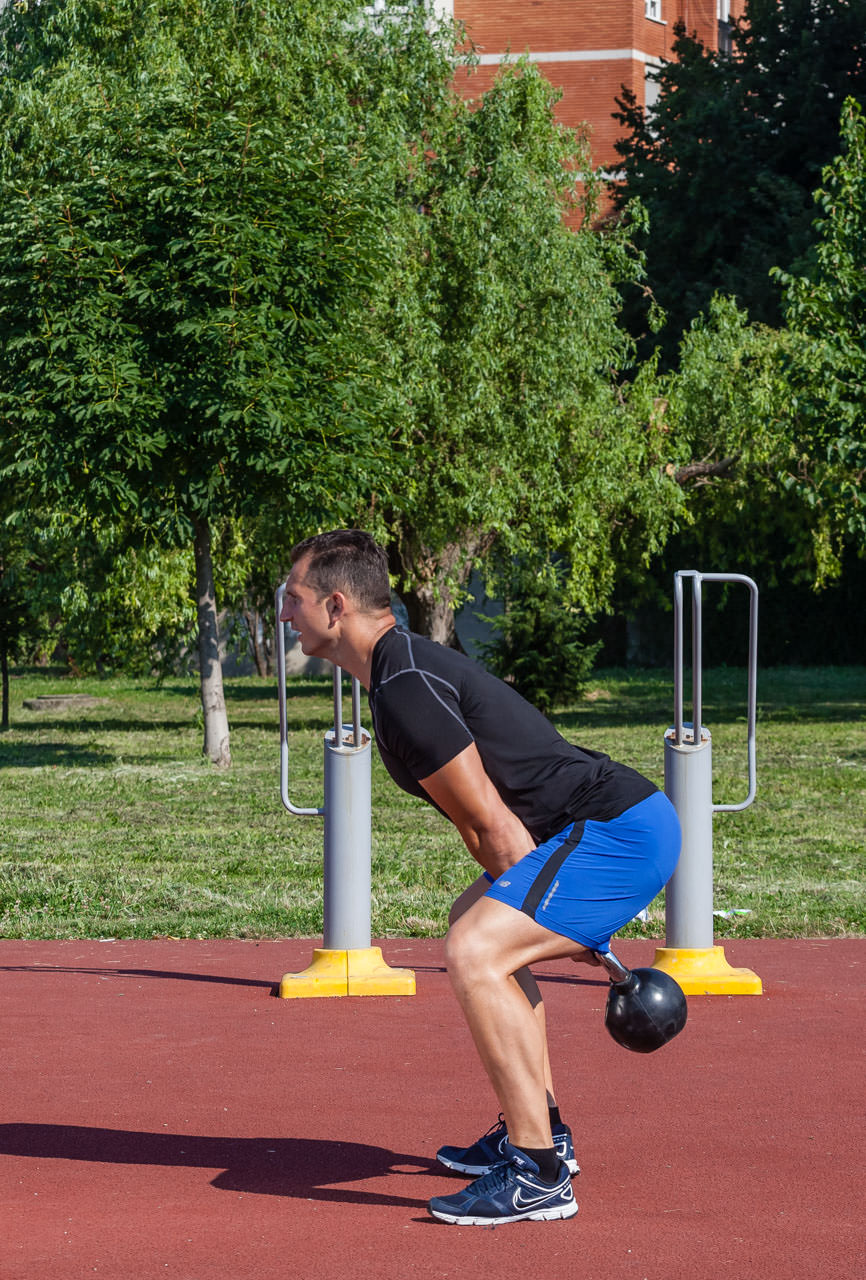 Russian Swing
1
Stand straight with your feet facing forward and apart wider than the shoulders. Grab the kettlebell with both hands at keep it between your legs, with your arms extended.
2
Push your hips back. Your body is slightly bent forward and your knees are bent. Swing the kettlebell between your legs under your bottom. Make sure that your back is flat.
3
Using the strength of your legs and lower back, explosively push out your hips taking the kettlebell straight out in front of you with your arms fully extended.
4
Go back into the starting position pushing your hips back and swinging the kettlebell between your legs. Repeat the exercise according to the training plan.